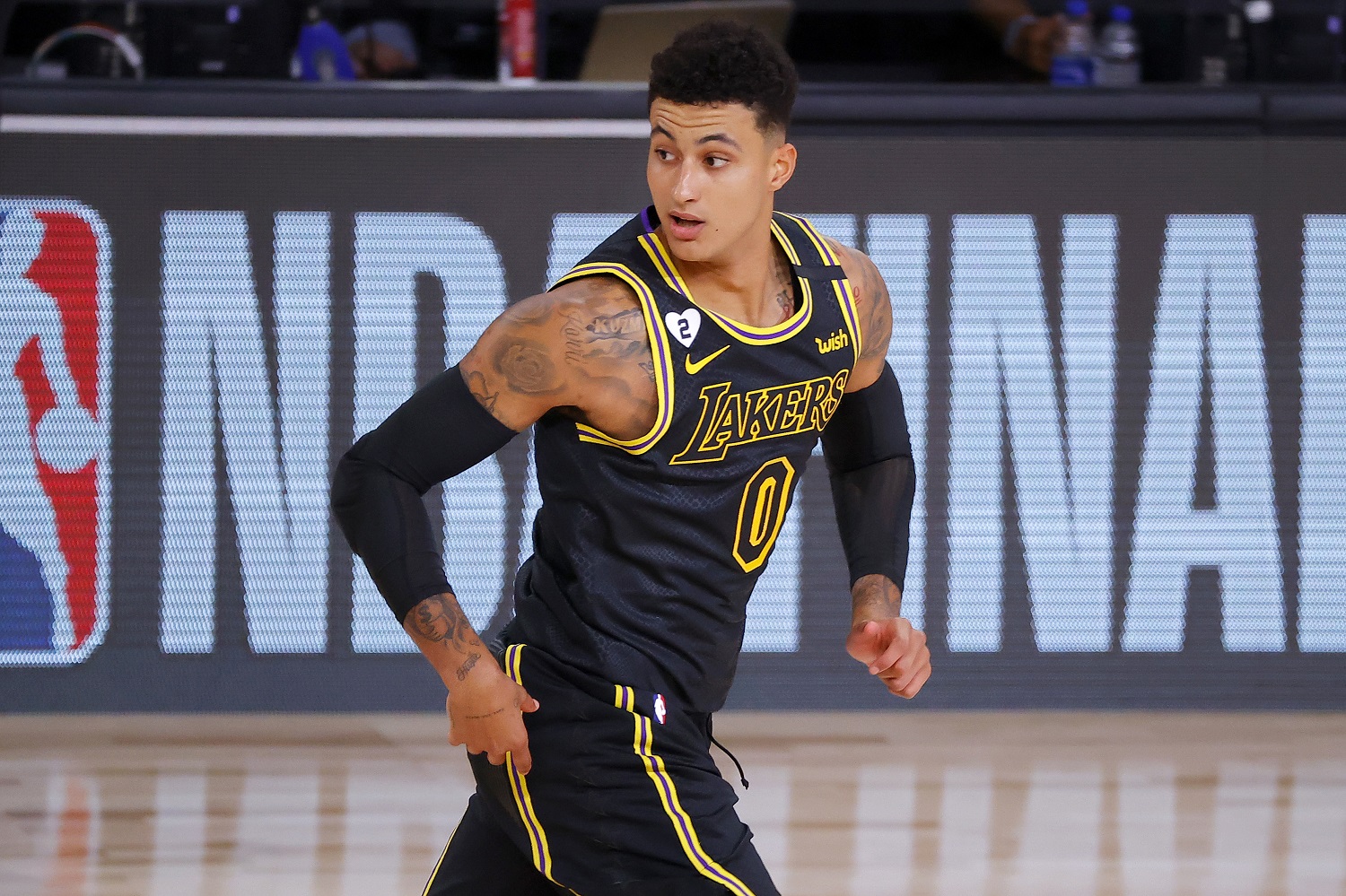 Kyle Kuzma Sends a Strong Message to Lakers 'Fans' That Have Literally Petitioned For Him Not to Receive a Ring If LA Wins the NBA Finals
Lakers forward Kyle Kuzma has sent a message to those who have signed a petition for him to not receive a ring if the team wins the NBA Finals.
Over the first two years of his career, Kyle Kuzma was getting a lot of love from Los Angeles Lakers fans and for good reason. As part of a young core that also included Lonzo Ball, Brandon Ingram, and Julius Randle, all three of whom were certainly more recognizable names, Kuzma proved to be a surprising bonus and arguably the best player of the four.
As a rookie in 2017-2018, he tied for the team lead in scoring with 16.1 points per game and was named to the NBA All-Rookie First Team. When LeBron James joined the Lakers the following season, Kuzma was second on the team in scoring with 18.7 points per game and won MVP honors at the Rising Stars Game during All-Star weekend.
When the Lakers were looking to add another big-name superstar this past offseason, the front office essentially refused to include Kyle Kuzma in any trade, which is why he remained in LA when Anthony Davis was brought to town in exchange for Ball, Ingram, Josh Hart, and a number of draft picks.
But year three hasn't been as much of a lovefest. As the Lakers became the top team in the Western Conference for the first time in years, fans began calling for Kuzma to be traded so LA could add another big-name player for a championship run, something that obviously never happened and clearly wasn't necessary as the Lakers are two wins from their 17th NBA title.
But things went to an entirely new level earlier this week when a petition was started for Kyle Kuzma to not receive a championship ring if the Lakers win the 2020 NBA Finals. Yes, that's a real thing. But Kuzma isn't letting things get to him and responded with a strong message to his haters.
Kyle Kuzma is the third-leading scorer for the Lakers
In both the regular season and these NBA Finals, Kyle Kuzma has been the third-leading scorer for the LA Lakers, which is exactly the role he's supposed to play behind LeBron James and Anthony Davis. Yes, his scoring average was down in the regular season at 12.8 points per game. But what some haven't taken into account is that his minutes were down as well, which is just what happens when you become the sixth man, which is what he's been this year.
It's true that Kuzma certainly didn't play his best basketball in the first two games of the NBA Finals he averaged just seven points per game while shooting only 26.7% from the floor. But the Lakers still won both games. He had a much better outing in LA's Game 3 loss, shooting 6-for-13 from the floor, including 4-for-8 from beyond the arc, for 19 points in 23 minutes. His 11 points per game in the Finals is tied for third on the team with Markieff Morris.
A petition was started for him not to receive a championship ring
Earlier this week, an actual petition was started on Change.org for Kyle Kuzma to not receive a championship ring if the LA Lakers end up beating the Miami Heat in the NBA Finals. Here's the caption that was put on it:
"Kyle Kuzma is a f—boi and he shouldn't get a ring if the LA Lakers win the 2020 NBA Finals."

Change.org petition on Kyle Kuzma
Seriously, someone actually took time out of their day to put this together. But what's even worse is that Lakers "fans" are actually signing it. As of this writing, more than 11,500 people have signed the petition.
And Kyle Kuzma doesn't care one bit.
Kyle Kuzma sends a message to his haters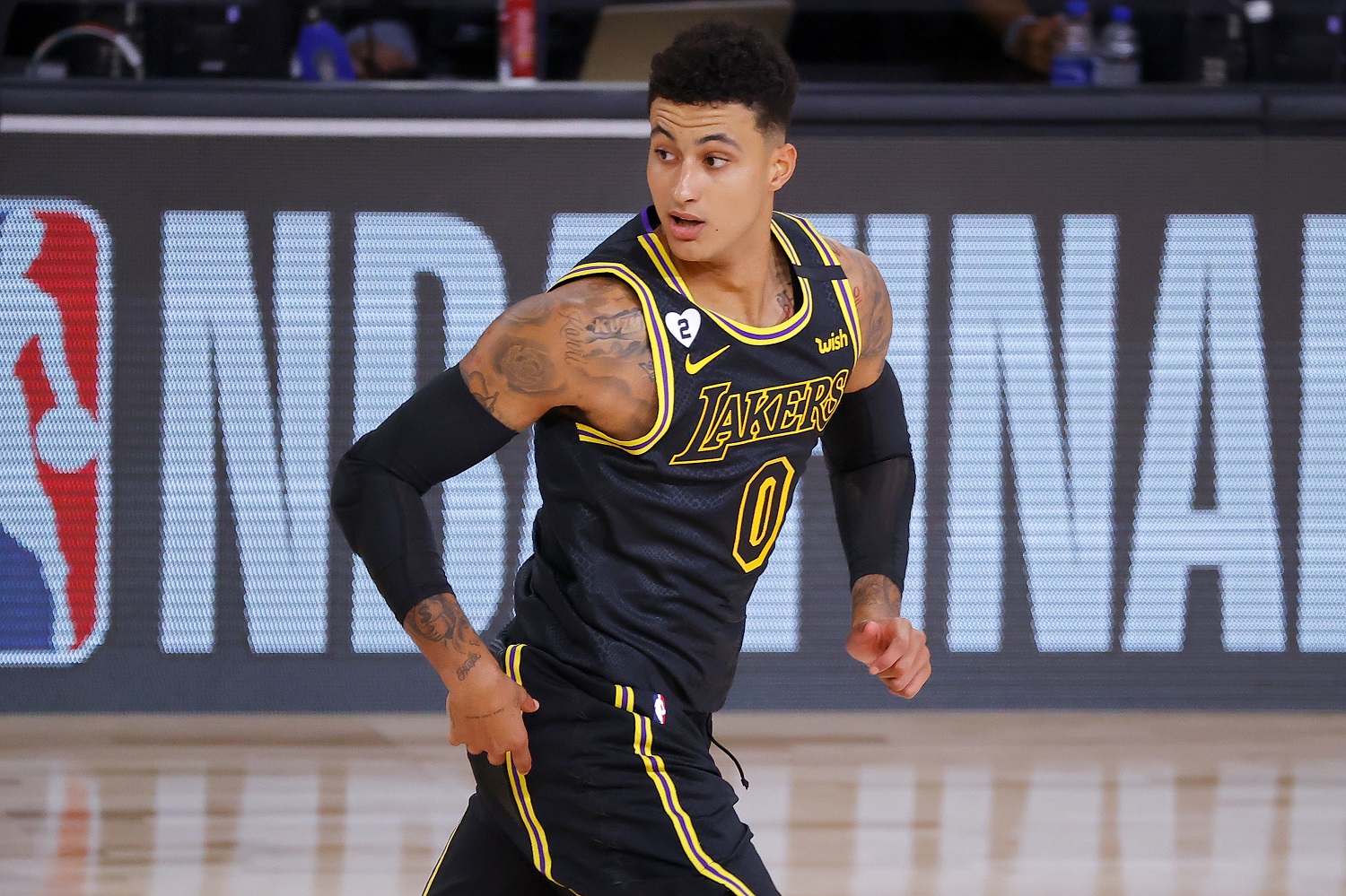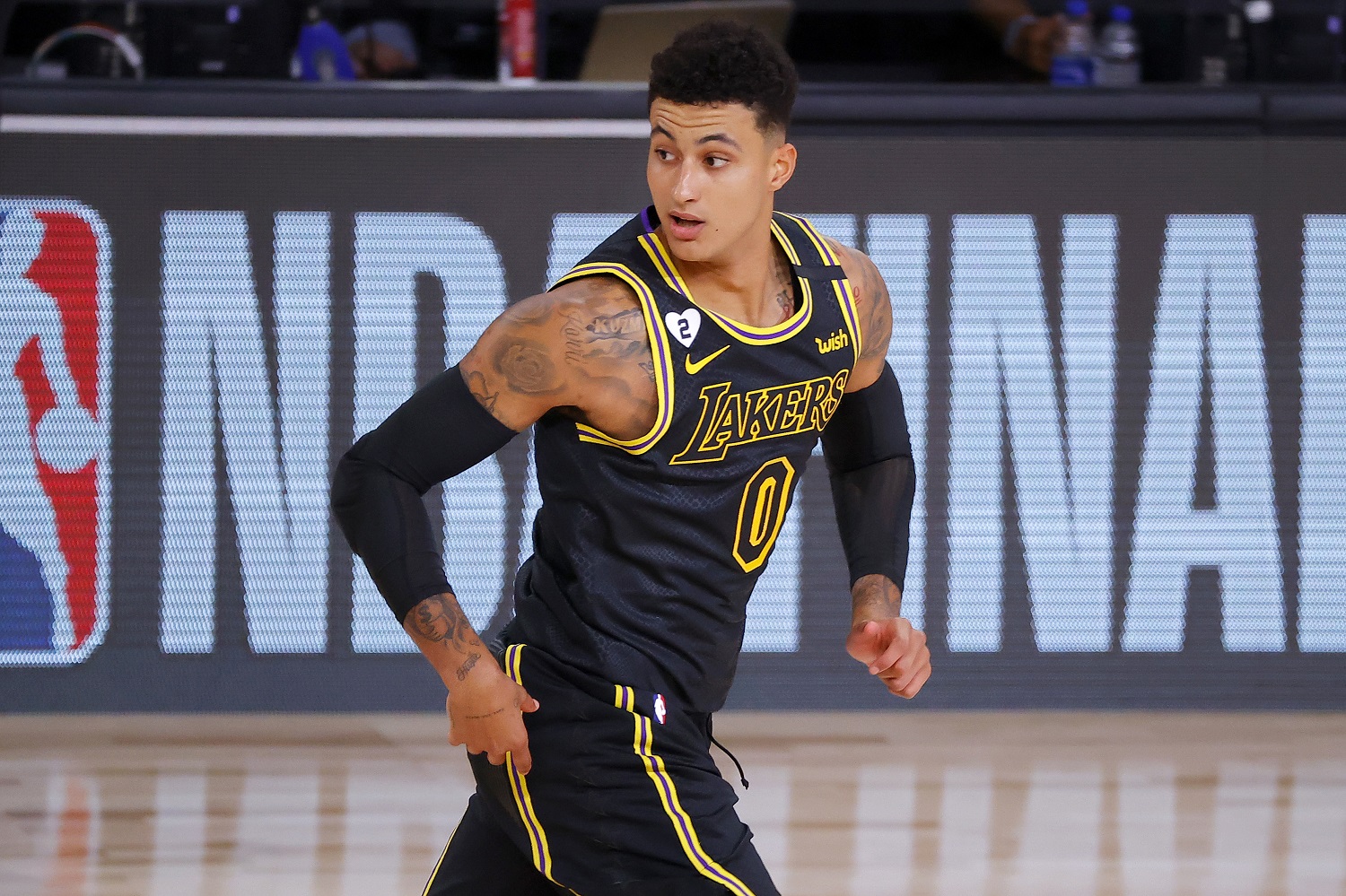 As he should be, Kyle Kuzma is only focused on helping the Lakers win their first championship in a decade. But he knows that people are always going to crack jokes or hate on him but he simply doesn't care. When asked about those social media haters, Kuzma had a strong message for them (h/t SB Nation).
"I really, honestly don't care. You either love or hate someone. It doesn't matter. I dyed my hair blonde this year. Like, I don't give a f—. I don't care. Twitter is for jokes. I laugh at jokes too. It really doesn't affect me at all."

Kyle Kuzma
Kyle Kuzma simply wants the same thing Lakers fans do: a championship. And he's certainly been a big part of putting the team in position to win one.