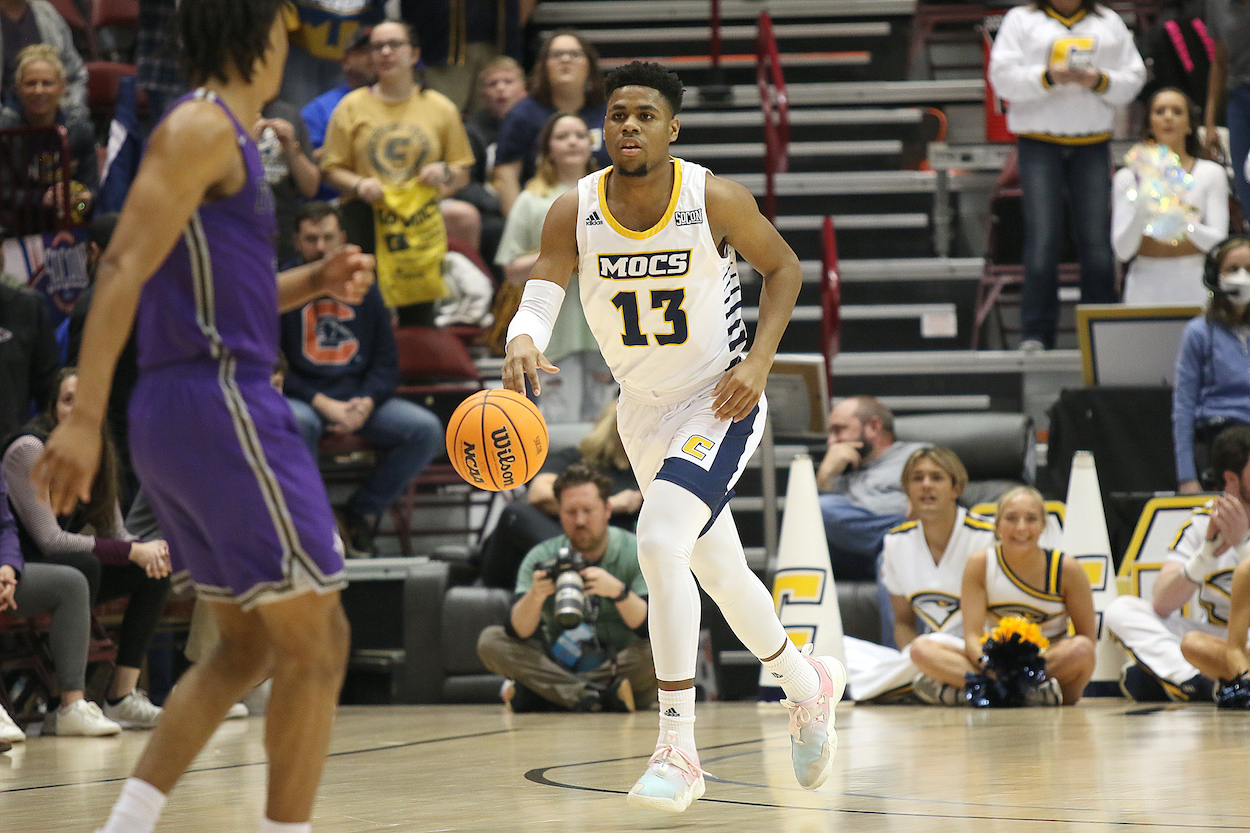 NCAA Tournament: 5 Players You're Going to Fall in Love With in March Madness
Let's try to pick out some March Madness fan-favorites in this year's NCAA Tournament.
The 2022 NCAA Tournament is almost here, and we can already start to feel the magic in the air. Cinderellas, epic buzzer-beaters, and March Madness heroes will be here to destroy your bracket before you know it, so let's at least get to know some of them first.
Here are the five players you might not know who could lead their underdog squads to a deep run in March.
Jordan "Jelly" Walker — UAB
UAB's Jordan Walker has become a bit of a folk hero in recent weeks thanks to his lovable nickname and his unlimited range. "Jelly" dropped 40 points against Middle Tennessee State in the Conference USA semifinals, and he followed that up with 27 points against Louisiana Tech in the title game.
There's more to Walker than just his delicious nickname and smooth shooting stroke, though. The 5-foot-11, 170-pound guard started his college career at Seton Hall, transferred to Tulane after having to sit out a full year, and transferred again to UAB last summer.
Walker didn't fit in at his previous two stops, but he's become a star under head coach Andy Kennedy at UAB. In 33 games played this year, he ranks 14th in the country in scoring at 20.4 points per game, and he led the Blazers to an NCAA Tournament appearance behind his scorching hot shooting and firm command of this offense.
Don't be surprised if "Jelly" becomes your new favorite player this week.
Malachi Smith — Chattanooga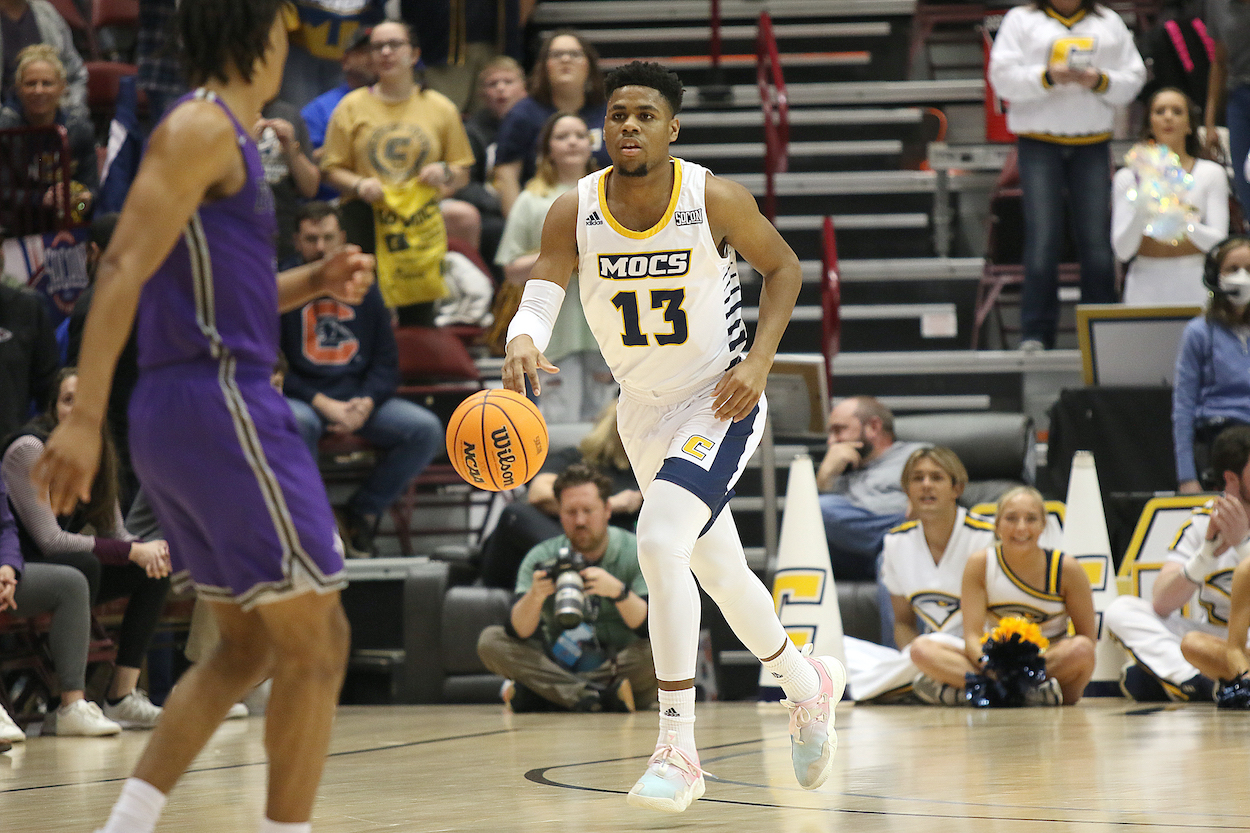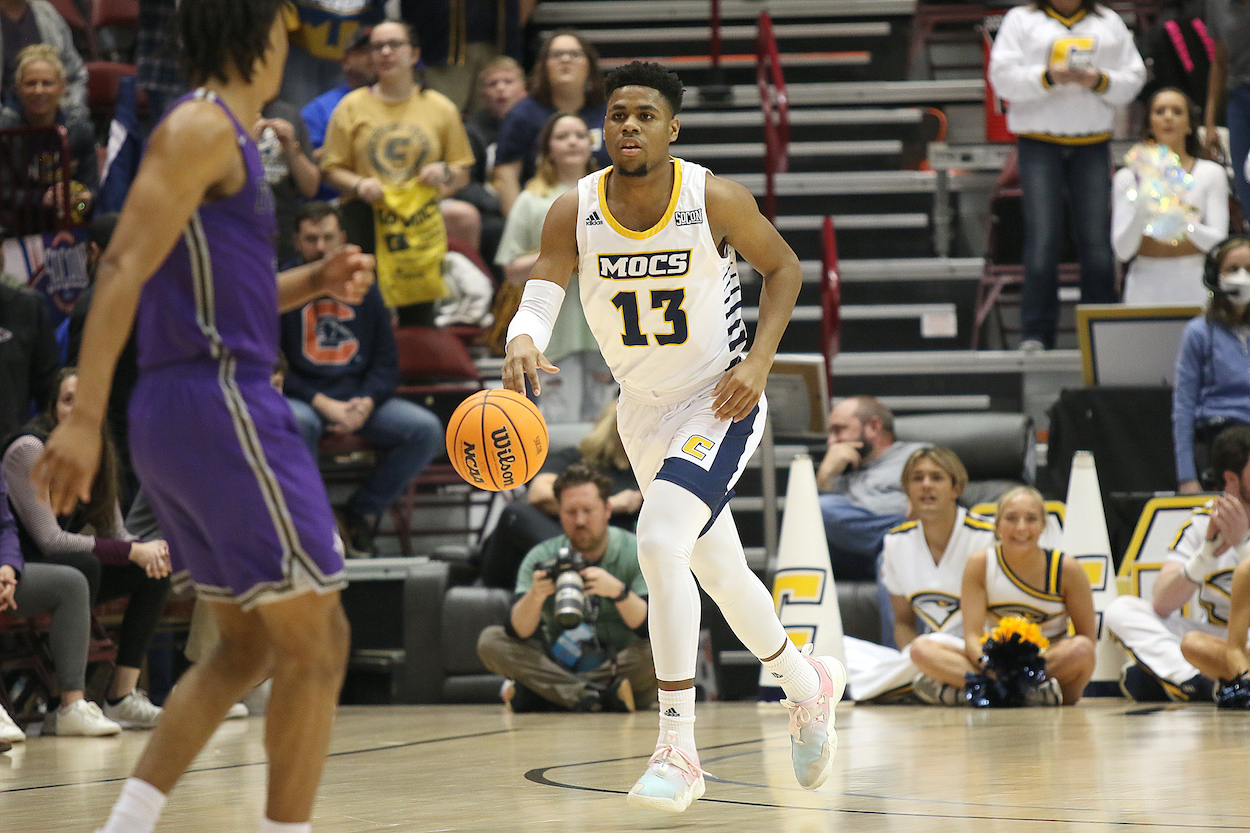 Here's another mid-major guard who can absolutely fill it up on the offensive end. Malachi Smith, the leading scorer for 14-seed Chattanooga, is right behind Walker at 20.1 points per game on the year. Like "Jelly," he's also a transfer, as he moved from Wright State to Chattanooga after his freshman season.
Smith has a bigger frame and a different style of play than Walker, but he still shoots threes at a 41.5% clip. He led the Mocs to a 27-7 record this year and a Southern Conference championship, and they can definitely give Illinois a scare in the Round of 64.
Please, please give us "Jelly" versus Malachi in Round 2.
David Roddy — Colorado State
OK, so we started off by giving you some uber-fun guards, but I know what a lot of you are thinking. What about the bruising big men?
Don't worry, girth nerds. David Roddy has you covered.
Roddy is a physical force on the low block. The 6-foot-5, 252-pound center is what I like to call the graceful bowling ball. Yes, he can roll right over you and dunk you into oblivion, but he can also step out and drain threes when you give him space (45.5% from deep!). He's also a fantastic passer for his size.
Colorado State went 25-5 in the deep Mountain West this year thanks to Roddy's brilliance, and the Rams are a dangerous Cinderella candidate heading into March.
KJ Williams and Tevin Brown — Murray State
Remember when Ja Morant led Murray State to the Big Dance in 2019 and became a household name by upsetting 5-seed Marquette in the first round? I bet you don't remember the second- and third-leading scorers for the Racers in that game, but they're both still hooping in little-known Murray, Kentucky today.
That would be KJ Williams and Tevin Brown, and they're back in the NCAA Tournament three years later to close their senior seasons out on a high note.
Williams and Brown both average more than 16.8 points per game, and they led Murray State to an incredible 30-2 record this year (18-0 in Ohio Valley Conference). Morant's team only went 28-5, for what it's worth.
This duo is seriously one of the most lethal one-two punches in the bracket this year. If the Racers can squeak by an underrated San Francisco team in the Round of 64, they'll likely get a chance to knock off big brother Kentucky in what would be the most fascinating second-round game of the bracket.
Williams and Brown are good enough and experienced enough to lead Murray State to a Final Four.