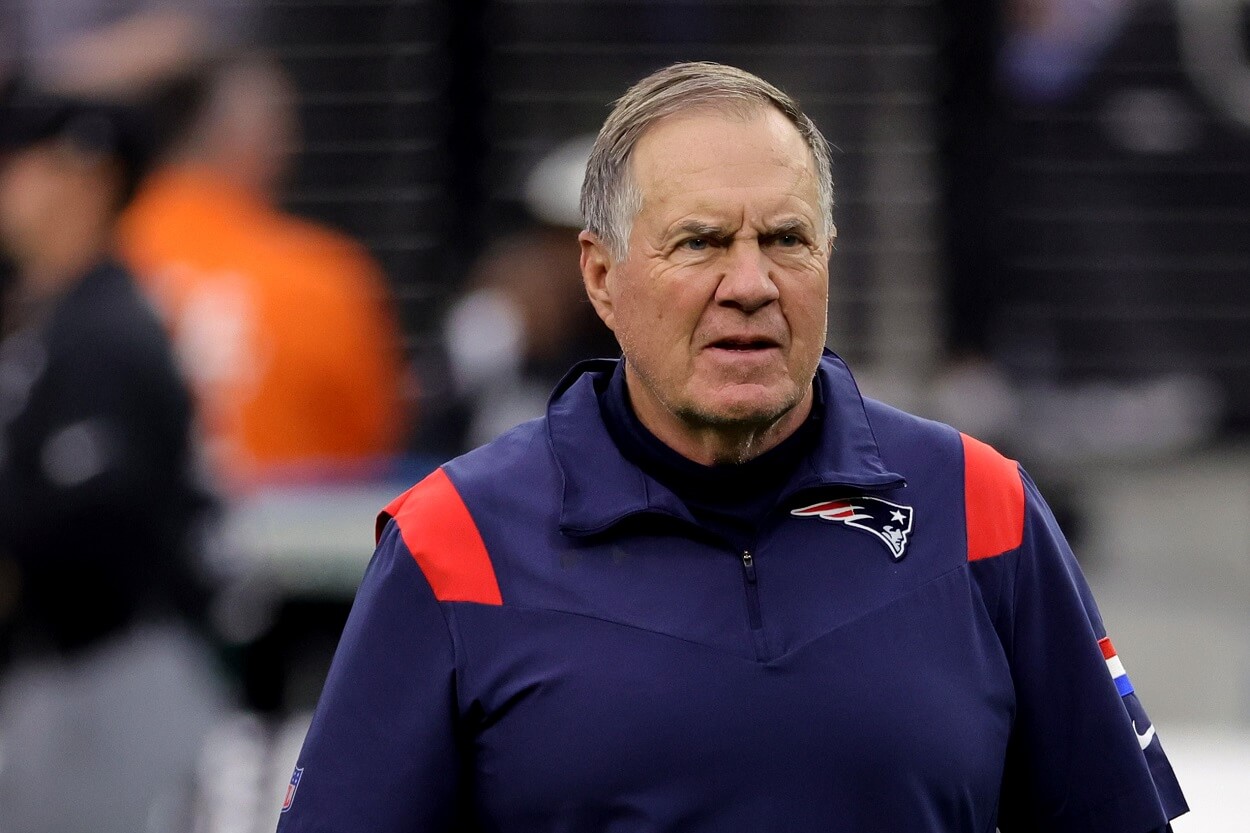 The New England Patriots Are Already the Biggest Losers of the Aaron Rodgers Trade — And It Could Get Worse
The New England Patriots certainly didn't benefit from the Aaron Rodgers trade involving the New York Jets and Green Bay Packers.
With the New York Jets officially agreeing to terms with the Green Bay Packers to acquire Aaron Rodgers, Bill Belichick watched his former employer go from hinging their Super Bowl hopes on disappointing No. 2 overall pick Zach Wilson to banking on the four-time NFL MVP and future Pro Football Hall of Famer to win another Lombardi Trophy before he retires. 
However, as if seeing their most hated rival acquire one of the most dangerous passers of all time wasn't painful enough, the New England Patriots suffered another blow as a result of the second blockbuster deal between the Jets and Packers centered around a legendary quarterback.
The Aaron Rodgers trade officially puts New England behind every other team in the AFC East
As is the case with just about anything centered around Aaron Rodgers, the storyline surrounding a potential trade to the Jets dragged on longer than it probably needed to. After what seemed like months of speculation, a deal materialized Monday, with Green Bay agreeing to send the star signal-caller to the AFC East franchise for a better-than-expected haul that includes a 2023 second-round pick and a conditional 2024 second-round pick that elevates to a first-rounder if Rodgers plays 65% of the snaps in 2023. 
Desperate to end a 12-year playoff drought, the Jets paid a hefty price for a 39-year-old quarterback who's openly discussed the idea of retiring in recent offseasons. However, with both the Buffalo Bills and Miami Dolphins clearly ahead of them in the division, the Jets had no choice but to make a substantial upgrade to keep pace with Josh Allen and Tua Tagovailoa. 
Unfortunately for the Patriots, even if Mac Jones makes significant strides under Bill O'Brien, he will still likely be the fourth-best quarterback in the AFC East. Plus, the athletically-limited Jones doesn't offer nearly the same dual-threat upside as Allen, or even Tagovailoa, to a lesser degree. And even if Rodgers is only marginally better from a year ago, he's undoubtedly ahead of Jones, who's coming off a frustrating season under failed offensive coordinator Matt Patricia. 
Even before the Jets convinced the Packers to part ways with their most accomplished player, the Patriots already faced a challenging road to return to the playoffs. Now, though, they have to figure out a way to survive six games of Allen, Tagovailoa, and Rodgers. 
And that's not the only reason to be worried if you're a Patriots fan.
The Jets put the Packers in prime position to poach one of the Patriots' potential draft targets
Not only did the Jets leapfrog ahead of their rivals from Foxborough by getting a deal done for Rodgers, but they inflicted further damage by swapping spots with the Packers in the first round of the 2023 NFL Draft. In fact, that part of the trade could hurt the Patriots more than having to face Rodgers for a season or two. 
Originally slated to select right after New England, Green Bay will go before Bill Belichick has a chance to make his first draft choice. And by moving from No. 15 to No. 13 as a result of swapping picks with the Jets, the Packers can attack critical roster holes–which just so happen to match up with the Patriots' list of needs. 
General manager Brian Gutekunst should have at least a few intriguing prospects to consider when his team comes on the clock. Whether the Packers want to actually invest a Day 1 pick on a receiver (something they refused to do for Rodgers) or take a tackle to shore up a thin offensive line that may not get much more out of veteran David Bakhtiari, they are set up to take the best player available at either position. 
Unfortunately for the Patriots, the Packers could easily steal one of their top targets, thanks to the Rodgers trade. Ohio State's Jaxon Smith-Njigba has been linked to both teams in the pre-draft process, and he would fit a huge need for both offenses. Just like the Minnesota Vikings traded up and took Justin Jefferson ahead of them in 2020, the Patriots may witness another uber-talented pass-catcher get picked right before they have an opportunity to strike. 
Another nightmare scenario for New England: Green Bay poaching a blue-chip offensive tackle prospect off the board. From Ohio State's Paris Johnson to Georgia's Broderick Jones to Northwestern's Peter Skoronski, the Packers could upend the Patriots' draft plans if they elect to use their top pick to get stronger in the trenches.
Will the Aaron Rodgers trade be the final nail in Bill Belichick's coffin?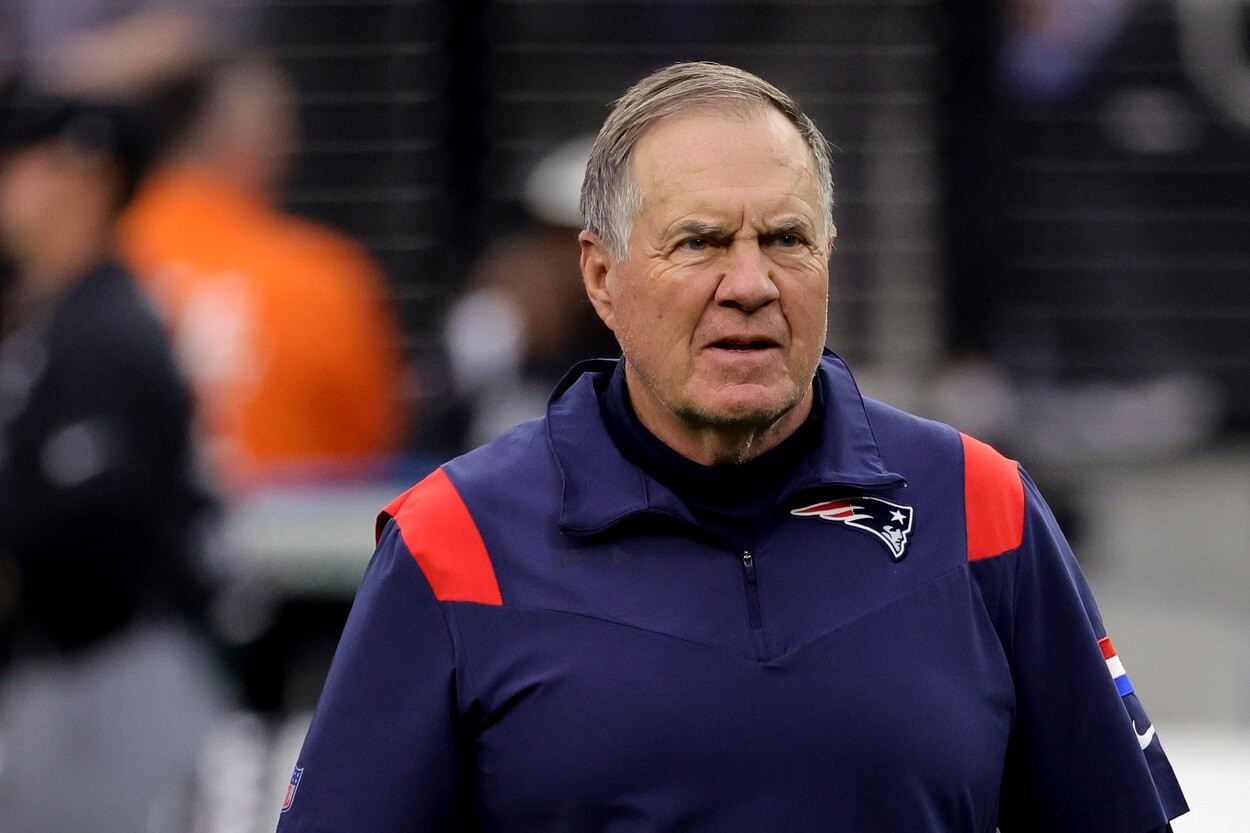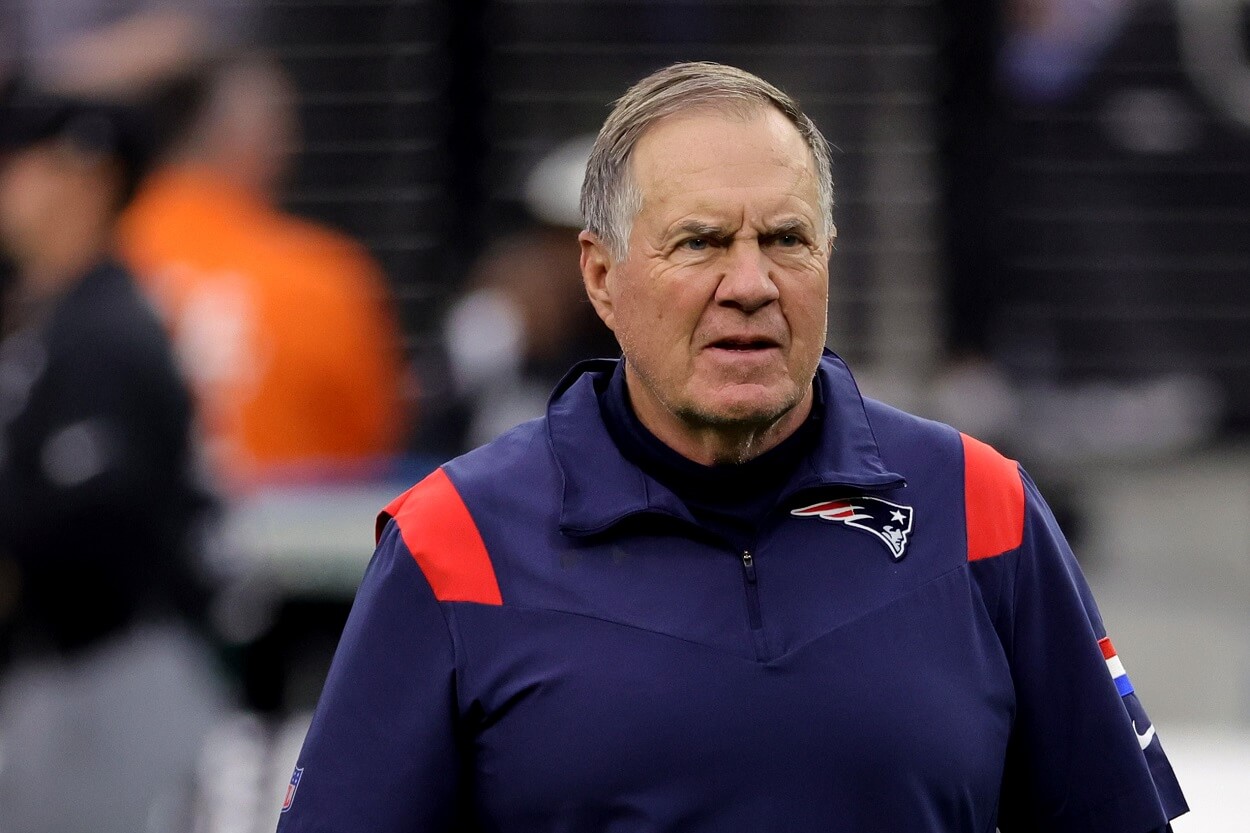 Unlike every other team in the division, the Patriots have a major question mark about the most important position in sports for the 2023 season. And even though none of Belichick's AFC East peers have proven they can win a single Super Bowl title, there's no doubt his stock has dropped significantly since Tom Brady took his talents to Tampa. 
Ironically, it could be the arrival of another Canton-bound quarterback that eventually leads to Belichick leaving, too. 
With Rodgers headlining a Jets roster that has ample talent on both sides of the ball to compete with the Allen-led Bills and Tua-led Dolphins, the Patriots look like a distant fourth in a division that should feature three legitimate Super Bowl contenders. After all, who should anyone be scared of in New England other than Pro Bowl linebacker Matt Judon? 
Belichick has singlehandedly allowed the roster to erode by squandering draft picks, making ill-fated trades, and overpaying free agents. He's let the coaching staff go from being the league's best to having a former defensive coordinator call offensive plays and a failed head coach with no experience coaching quarterbacks be responsible for developing his second-year quarterback.
Even if the Patriots land two or three instant-impact rookies in the draft, how does that drastically shift their outlook for 2023? Belichick largely sat out of free agency, and he's yet to pull off a trade for an established weapon for whoever starts at quarterback. Is a first-year receiver or rookie corner going to turn an 8-9 team into a 12-5 playoff squad? 
Not when Aaron Rodgers, Josh Allen, and Tua Tagovailoa are the other three quarterbacks in your division. 
And if Bill Belichick thinks he has a long leash just because he's the highest-paid coach in the league, he better start listening more carefully to Robert Kraft. 
Because if the Patriots suffer through another losing season, it might be Jerod Mayo's time to ascend to the top of the totem pole in New England.