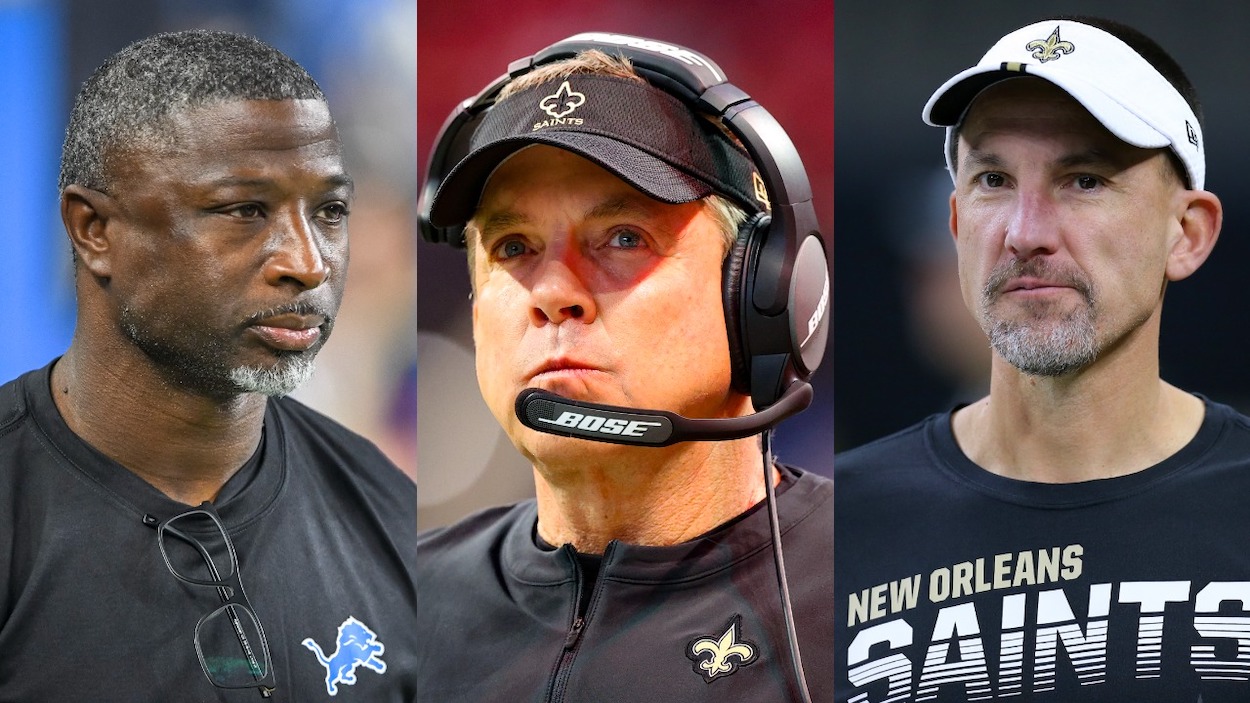 New Orleans Saints: 5 Best Candidates to Replace Sean Payton
After the stunning news that longtime coach Sean Payton is leaving the New Orleans Saints, here are the five best candidates to replace him.
Sean Payton started with the New Orleans Saints in 2006. His 15 seasons in the Big Easy made him the second-longest-tenured NFL head coach prior to his massive announcement that he is stepping away from the team.
Payton has a lifetime 152-89 record with the Saints, nine playoff appearances, and a Super Bowl title. He certainly leaves some big shoes to fill, so the question is now, who will fill them? 
Here are the five best candidates to replace Sean Payton as head coach of the New Orleans Saints in 2022.
The state of the New Orleans Saints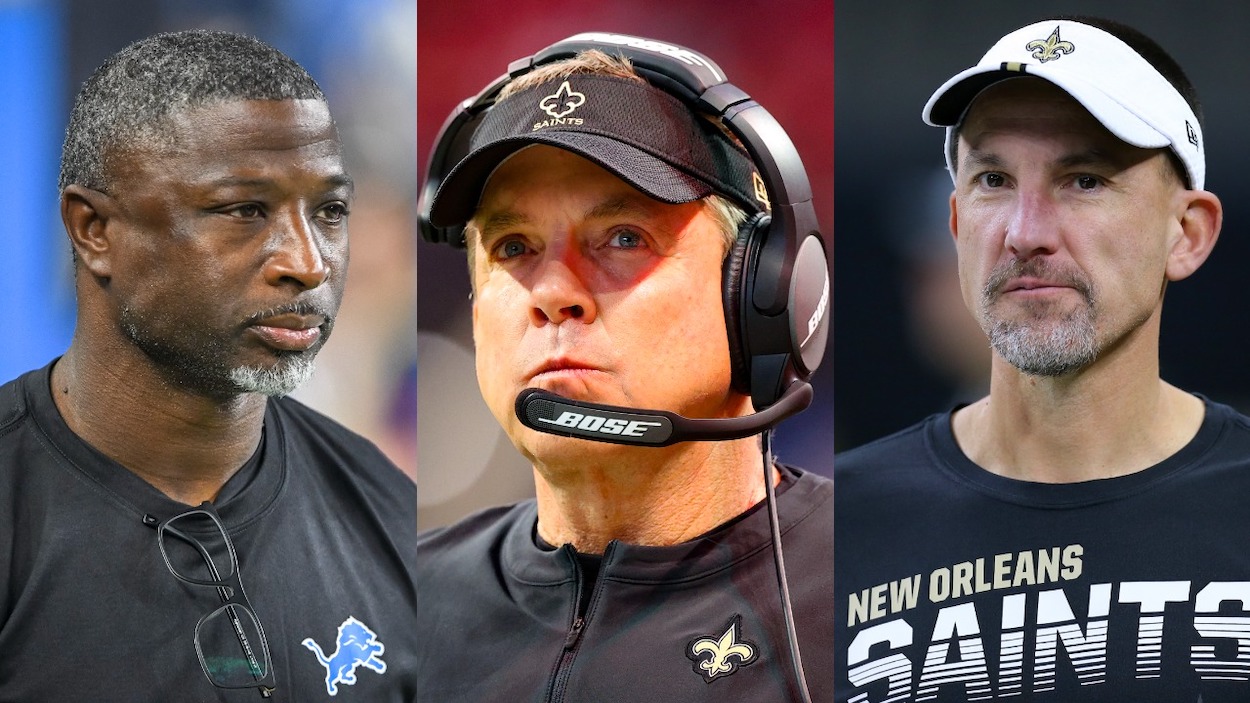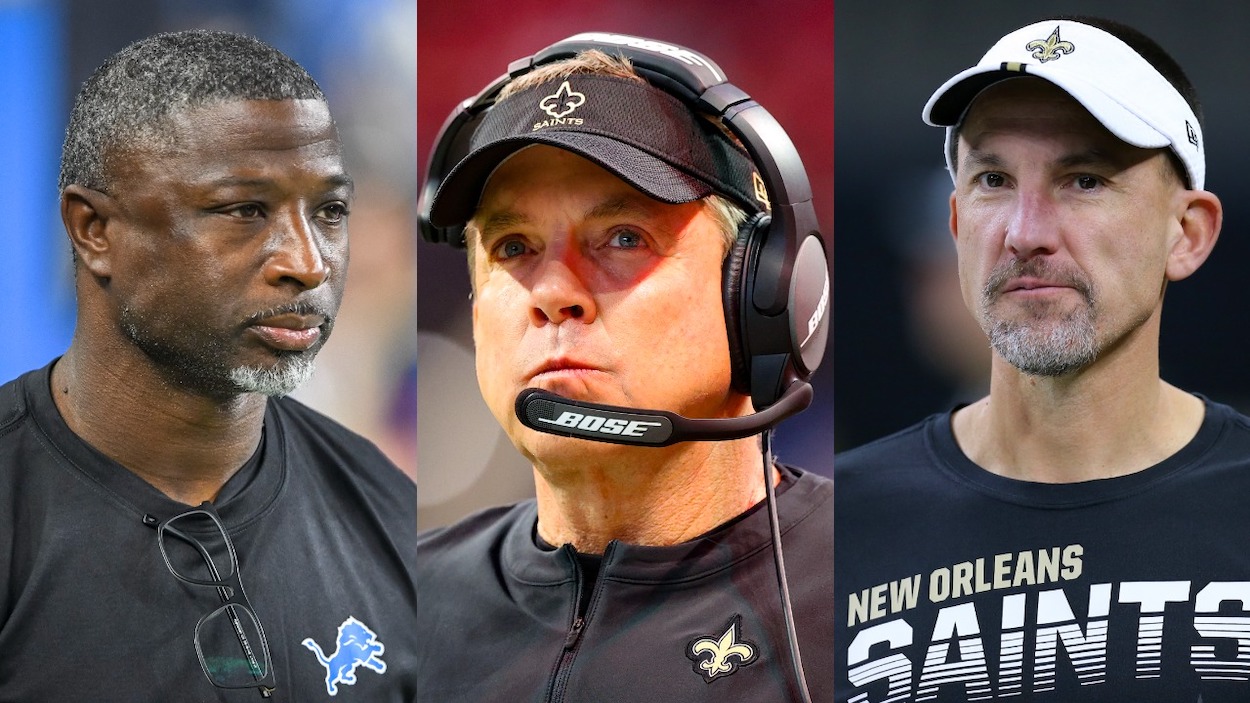 The New Orleans Saints started the post-Drew Brees Era in 2021. Without their soon-to-be Hall of Fame quarterback for the first time in a decade and a half, Sean Payton's team still posted a respectable 9-8 record and fought for a playoff spot until the bitter end.
Now, the Saints head into the 2022 offseason not only without their superstar QB and head coach but facing the worst salary cap situation in the entire league. As of now, it looks like New Orleans will be somewhere between $61-$71 million over next year's salary cap before they add or retain a single player.
Salary cap aside, the Saints face other issues as well.
The defense was excellent his season, finishing fourth in points allowed (335) and seventh in total yards (5,410). This shouldn't come as a surprise, as that side of the ball is stacked with proven veterans like Cameron Jordan, Demario Davis, and Malcolm Jenkins, as well as young playmakers like C.J. Gardner-Johnson, Marcus Davenport, and Marshon Lattimore.
The offense was the problem this year. Jameis Winston, Taysom Hill, Trevor Siemian, and Ian Book all started games at QB this season, and none seem like the long-term answer at the position. Alvin Kamara looked like his usual explosive self when healthy, but as the team's only scary weapon in O, he took a beating. Plus, All-Pro WR Michael Thomas stayed away for the entire season after his offseason drama, and his future with the team is uncertain.
So, of all the head coaching candidates out there right now, who is the best to take over where Payton left off?
5. Eric Bieniemy — Kansas City Chiefs offensive coordinator
Andy Reid protégé Eric Bieniemy has topped the list of coordinators to get a head coaching job for a few years now. Thanks to the Chief's postseason success, his lack of play-calling duties, and who knows what other factors at play, he hasn't got a job yet.
The former NFL running back was born in New Orleans (although he went to high school in California) and had nine seasons to learn under Reid. He's no longer the hot OC name for open jobs, but maybe that helps him at his next stop too. At worst, he's a good caretaker higher with some serious upside that Saints could take a chance on.
3. Doug Pederson — former Philadelphia Eagles head coach
Doug Pederson followed legendary head coach Andy Reid with the Philadelphia Eagles (albeit with three tumultuous seasons of Chip Kelly in between). So, he knows what it's like to start a new culture after a long period of success. He also won a Super Bowl with a combination of a young, promising QB in Carson Wentz and an average veteran in Nick Foles. That's not unlike what the Saints signal-caller situation could look like next year.
If the plan in New Orleans is to keep massaging the salary cap while trying to win now, Pederson is the best answer. He has as many Super Bowls as Sean Payton and would likely get more out of the current roster than anyone on this list.
3. Aaron Glenn — Detroit Lions defensive coordinator
Aaron Glenn could be a nice fit if the New Orleans Saints decide to go in the opposite direction and blow the whole thing up now that Drew Brees and Sean Payton are both gone. He spent five years under Payton as the Saints' defensive backs coach before following Dan Campbell to Detroit to become his DC.
Glenn knows the Saints organization well. And, he just witnesses first-hand how to keep a team fit and fighting during a hard reset. The Lions (and their defense) weren't great by any means this year, but they played hard for every minute of all 16 games. That could be the best you can hope for in New Orleans next season if they go the rebuild route.
2. Kellen Moore — Dallas Cowboys offensive coordinator
The last we saw Kellen Moore, he was calling a QB draw with 14 seconds to go in a playoff game and no timeouts. Putting that aside, he is an exciting young offensive mind that several NFL teams are considering for their coaching vacancies this offseason. It would be exciting to see what he could do with Taysom Hill and Alvin Kamara.
Also, the last time the Saints had a head coaching opening, what did they do? They took a chance on a (relatively) young Dallas Cowboys assistant coach and let him do his thing. That was 43-year-old Sean Payton, who had more experience than the 32-year-old Moore, but still, it worked out pretty well.
1. Dennis Allen — New Orleans Saints defensive coordinator
The New Orleans Saints didn't fire Sean Payton. He left them. That means that the franchise isn't necessarily hell-bent on wiping the slate clean and starting over. Keeping continuity might be the best/easiest thing to do for the team. If that's the case, DC Dennis Allen is the best hire.
Allen's three seasons at the helm with the Oakland Raiders didn't go very well. He left with a paltry 8-28 record. That was almost a decade ago, though, and his D was the bright spot of the Saints this season.
Allen isn't the best pick if the front office wants to blow it up and start from scratch. But if the plan is to get the salary cap back in check while building on what the team already has, giving Allen a second chance as the head man makes a lot of sense.
All stats courtesy of Pro Football Reference and salary cap figures courtesy of Spotrac