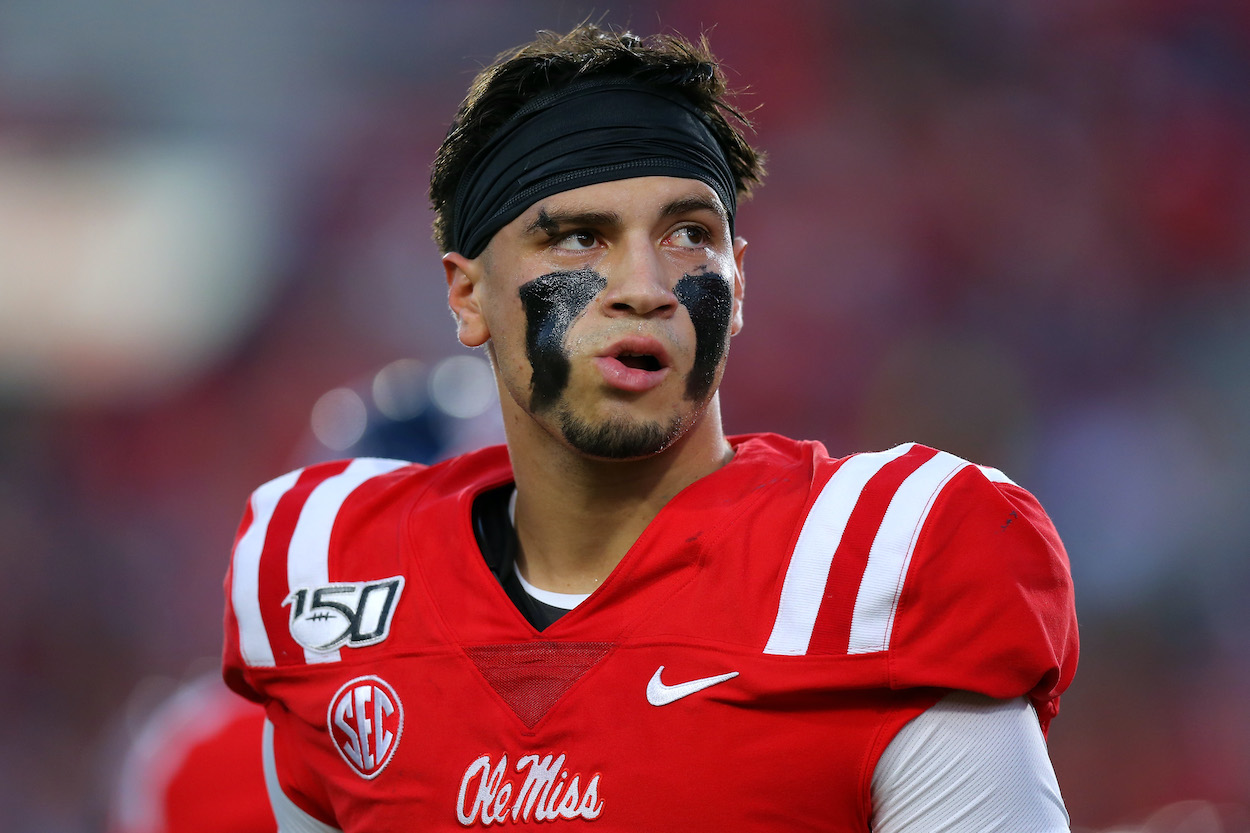 NFL Draft: Peter Schrager Sources Tell Him Seahawks Will Trade up for QB
Read why Peter Schrager thinks the Seattle Seahawks will trade up the first round of the NFL draft to pick a QB and why that makes sense.
FOX Sports reporter and host of NFL Network's Good Morning Football Peter Schrager recently released his own mock NFL Draft. While other pundits' mocks rely on scouting and projections, Schrager says his is based solely on talking to the movers and shakers in the league. This makes his prediction about the Seattle Seahawks quite interesting.
Peter Schrager explained his mock NFL draft methodology
Peter Schrager joined the Pat McAfee Show this week to discuss his mock draft on NFL.com. Schrager explained to McAfee how his mock draft differs from the myriad of others out there in the weeks leading up to the 2022 NFL Draft.
The GMFB host fully admits that he's not a scout and can't intelligently discuss "hip swivel." What he does have is connections:
My best asset is I talk to everybody in the league. I have a phone. I've got access. And people won't tell me who they're taking directly, but I'll get the feel for — talking to a head coach, or talking to a general manager — 'Here's what they're looking for,' and 'here's the type of player they're looking for,' and 'this player will be off their board.' Then you start hearing the rumors from the other ones. 'Well, I hear at the pro day this guy was talking about this guy.' I think I've got as good a sources when it comes to this stuff as anybody, and my mock draft tends to be as accurate.

Peter Schrager on how he does his mock draft
Schrager summed up with the caveat that his mock draft isn't about what he'd do with the pick. Rather, it's all about 'Here's what people around the league think Seattle's gonna do.'
Maybe the most intriguing thing about his mock draft explainer is that he used the Seattle Seahawks in his example. That's because he has that franchise making a bold move in the back half of the first round.
Schrager's mock draft has the Seattle Seahawks trading back into the first round for a QB 
Following the Russell Wilson trade, the Seattle Seahawks don't have many appealing quarterback options on their roster. A few weeks ahead of the 2022 NFL Draft, the team has Drew Lock and Jacob Eason as the only two QBs on the squad.
Rumor has it that the Seahawks are higher on Lock than most. Still, an 8-13 starting QB with 25 touchdowns to 20 interceptions in his career isn't promising.
This means that drafting a QB is likely in the Seattle Seahawks' plan. The problem here is that there isn't a signal-caller in this year's draft who is worth the No. 9 pick. Plus, the Seahawks can get a true cornerstone piece at that draft spot. Schrager has the franchise drafting Mississippi State tackle Charles Cross.
To remedy the QB need, Schrager believes that general manager John Schneider and head coach Pete Carroll will trade back up into the backend of the first round and get the No. 30 pick from the Kansas City Chiefs. At that pick, Schrager seems to hear that the Seahawks would pick Ole Miss QB Matt Corral.
In Schrager's mock draft, Kenny Pickett and Malik Willis are off the board at that point. However, it still leaves Seattle choosing between Corral and Cincinnati QB Desmond Ridder. It is notable that Schrager's sources seem to prefer Corral over Ridder, as the latter appears to be moving past the former in recent mocks.
Why trading back into the first round of the NFL draft makes more sense than picking a QB in Round 2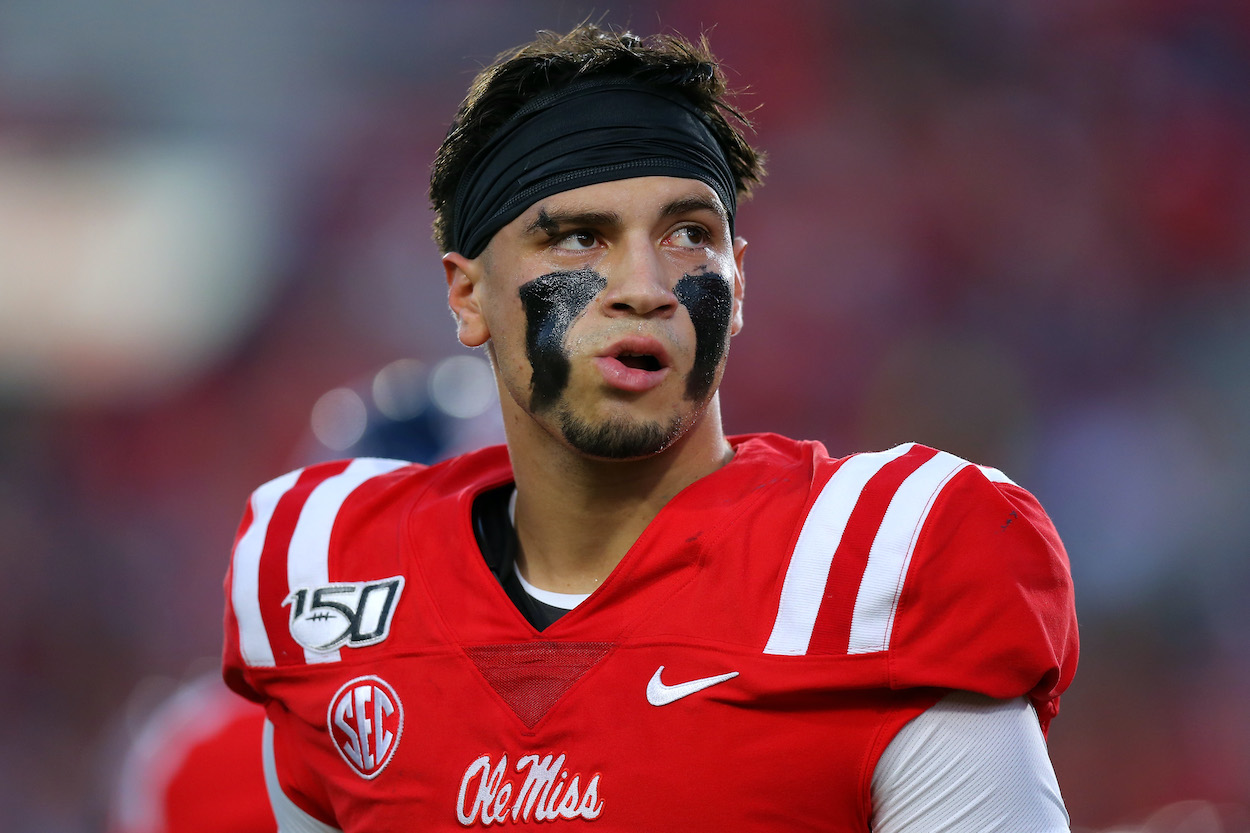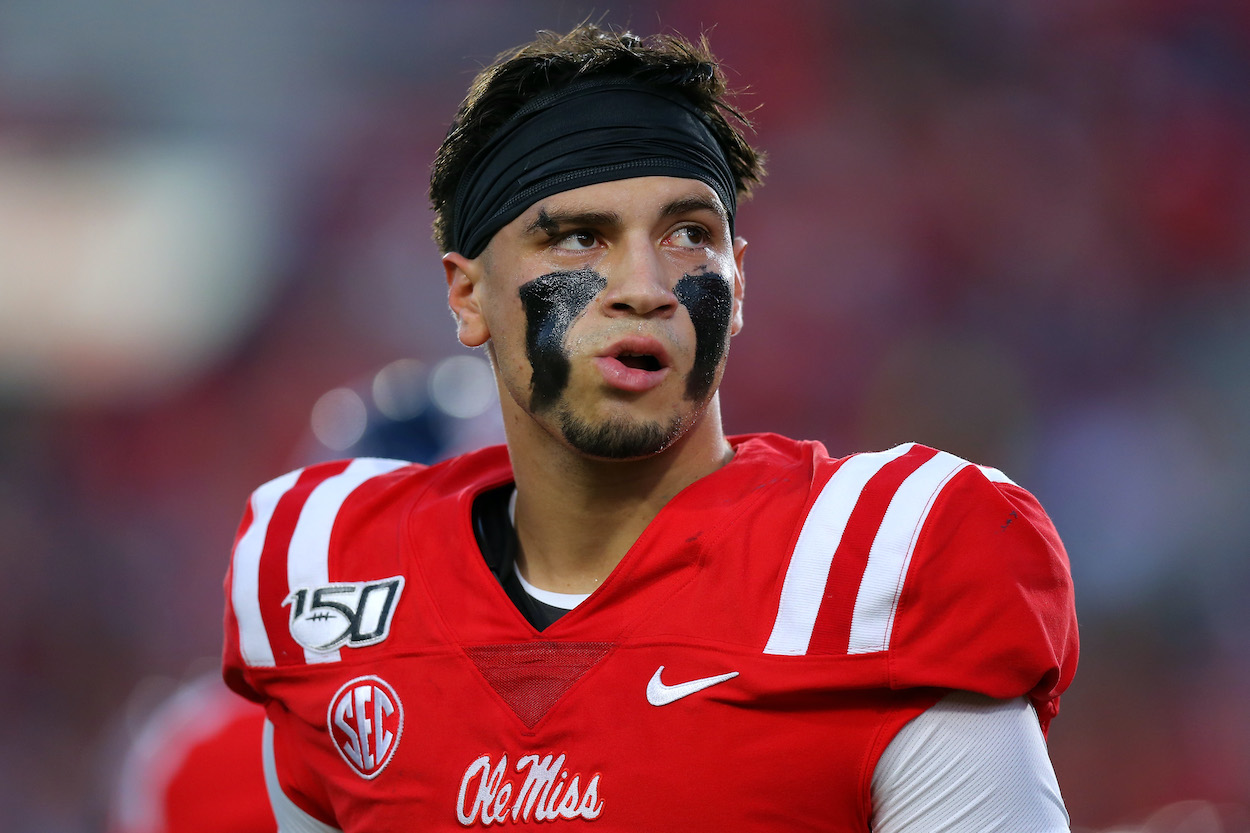 Second-round picks generally represent great value over first-round picks.
In Round 2, teams can get a starting-caliber player for a much better value. Depending on the draft spot, a first-round pick will get a contract worth $42-$12 million. A second-rounder receives between $9 and $6 million over the life of their deal. That's a big difference.
Also, second-round picks' contracts are shorter. That means teams aren't locked-in as long to a player if they are a bust. First-round picks generally get two to four years of their four-year deals fully guaranteed. Second-round picks generally get a year to a year-plus guaranteed.
Finally, first-round picks have a team-controlled fifth-year option available. If a team activates this option, the player's salary jumps significantly. However, not all the way up to full market value.
While second-round picks are appealing for mist position players, that fifth-year option is crucial for QBs, which is why teams trade back into the first round to select this position, as opposed to waiting until later in the second.
There is nothing more valuable in the NFL than a superstar QB on a rookie deal, and when you can have that for four vs. five seasons, it's worth its weight in gold.
That is why teams often trade back into the first, like Peter Schrager thinks the Seattle Seahawks will do at the 2022 NFL Draft. In recent years, several teams have traded into the final seven picks of the first round to get a QB. This maneuver has provided varying degrees of success. This includes:
Green Bay Packers: Jordan Love, 2020, No. 26
Baltimore Ravens: Lamar Jackson, 2018, No, 32
Denver Broncos: Paxton Lynch, 2016, No, 26
Minnesota Vikings: Teddy Bridgewater,2014, No. 32
If Schrager is right, the Seahawks will add themselves and Matt Corral to this list in 2022. Then, time will tell whether the move is closer to what the Ravens did in 2018 or what the Broncos did in 2016.
All stats courtesy of Pro Football Reference and contract figures courtesy of Spotrac