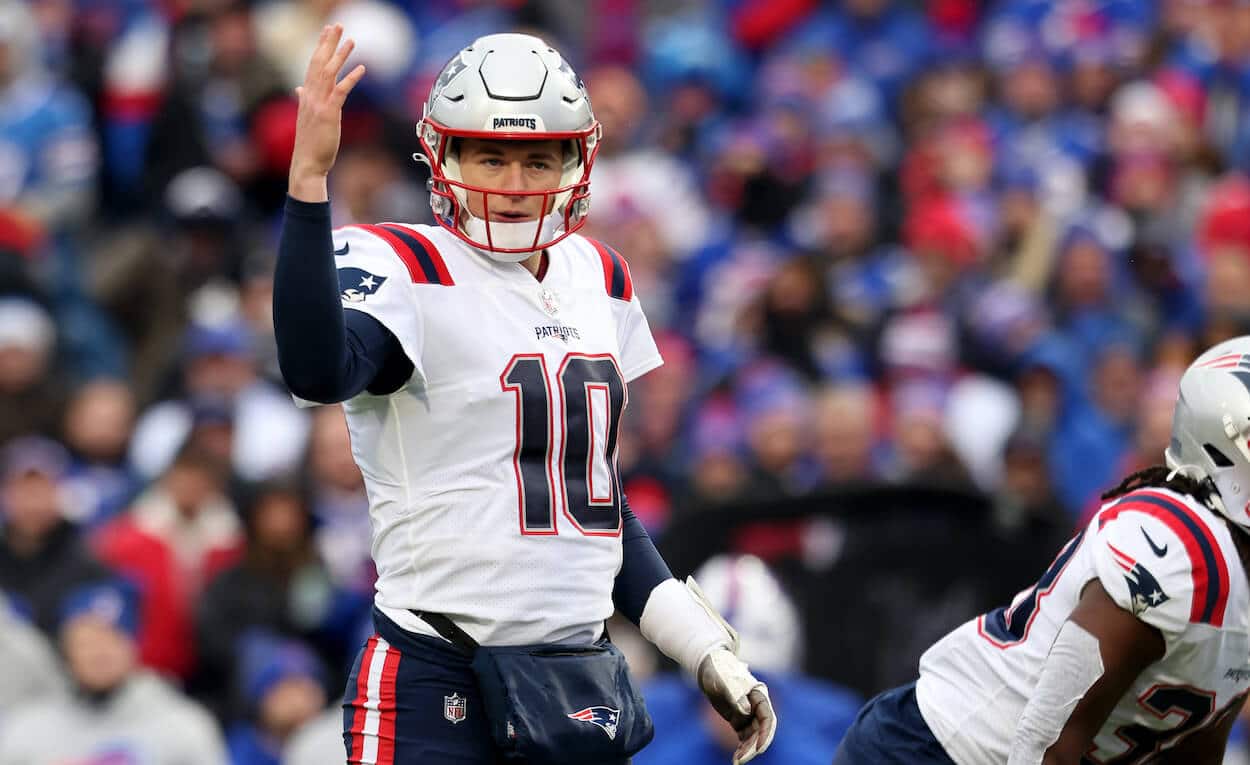 NFL Draft Trade Rumors: Patriots Mac Jones On the Move?
The juiciest of the 2023 NFL Draft trade rumors is that the Patriots and Texans are talking trade involving the No. 2 pick and Mac Jones.
The 2023 NFL Draft is here, and with a weak prospect class at a lot of positions, we may see more veteran trades than normal. Players like DeAndre Hopkins, Dalvin Cook, Derrick Henry, and Ryan Tannehill could all have new homes before the weekend is out. However, one of the juiciest NFL draft trade rumors is that Mac Jones might be on his way out with the New England Patriots and moving to the Houston Texans.
Patriots QB Mac Jones to the Texans is a juicy NFL draft trade rumor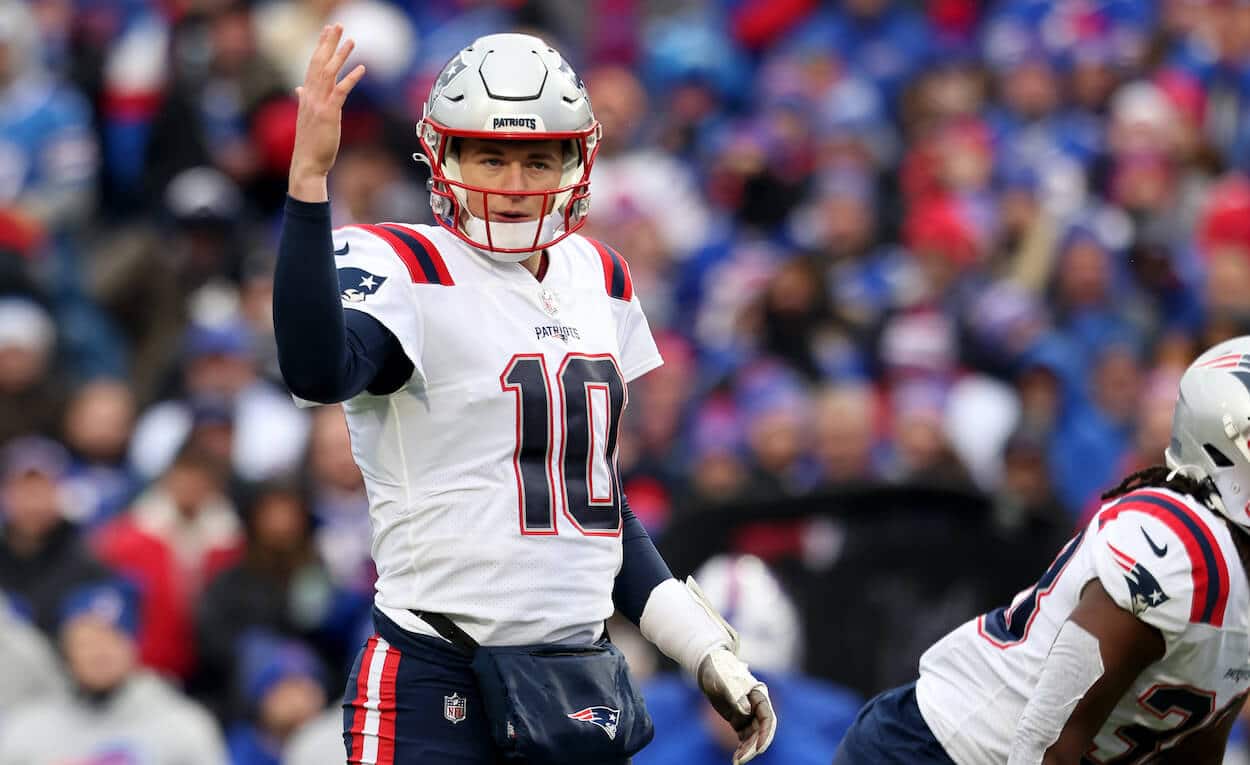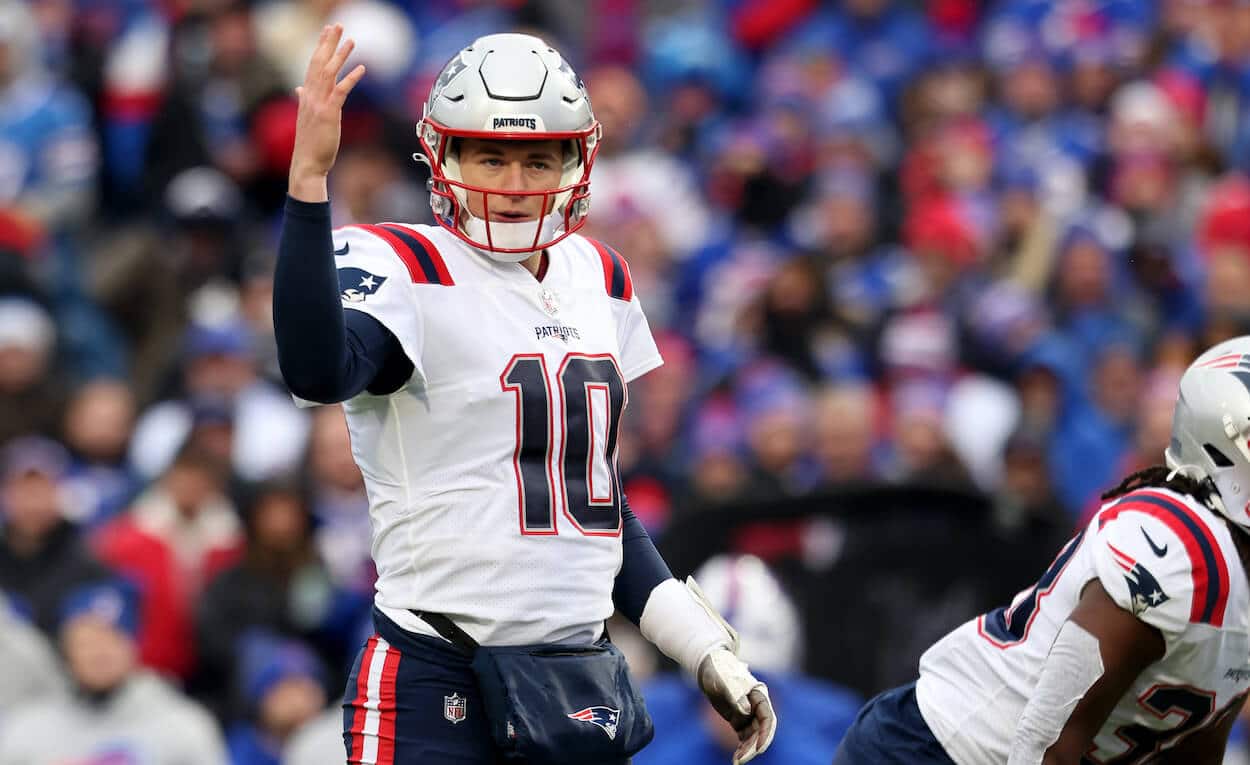 The New England Patriots and their fans were overjoyed at the 2021 NFL Draft when Mac Jones fell to them at No. 15. And after a 10-7 Pro Bowl rookie season, it seemed as though Bill Belichick and the Pats had their Tom Brady replacement.
However, a season removed from that optimism, Jones' future with the club is now in doubt.
Jones had a horrific sophomore season. Reports that he clashed with coaches – specifically defensive-coordinator-turned-offensive-play-caller Matt Patricia — and fell out of favor with Belichick are running rampant this offseason.
Moreover, it seems as though Belichick would have preferred to start fourth-round rookie Bailey Zappe over Jones at the end of the season, but owner Robert Kraft wouldn't allow it.
Fast forward to the eve of the 2023 NFL Draft, and the biggest NFL draft trade rumors surround Mac Jones to the Houston Texans. The Texans are the lynchpin to this draft, picking second when all the top QB prospects outside of Alabama's Bryce Young will be there.
Reports out of Houston are that they aren't enamored with Will Levis of Kentucky, Anthony Richardson of Florida, or C.J. Stroud of Ohio State. The Texans desperately need a starting QB, though, and more talent up and down the roster. This makes a trade back to the Patriot's No. 14 spot while getting Jones ­– a proven NFL player, at least – make a lot of sense.
Plus, Bill Belichick is intimately familiar with Texans GM Nick Caserio, who worked for the Patriots from 2002 to 2020.  
Patriots insider Tom Curran shot this NFL draft trade rumor down, saying, "The Patriots will not trade Mac Jones in the 1st round of the 2023 NFL Draft. Mac Jones will be here, and they will not draft a quarterback."
That said, that's precisely what Belichick would have sources tell him if the Patriots were going to make a Texans trade for the No. 2 pick, right?
Well, we'll find out if this is legit or not soon.