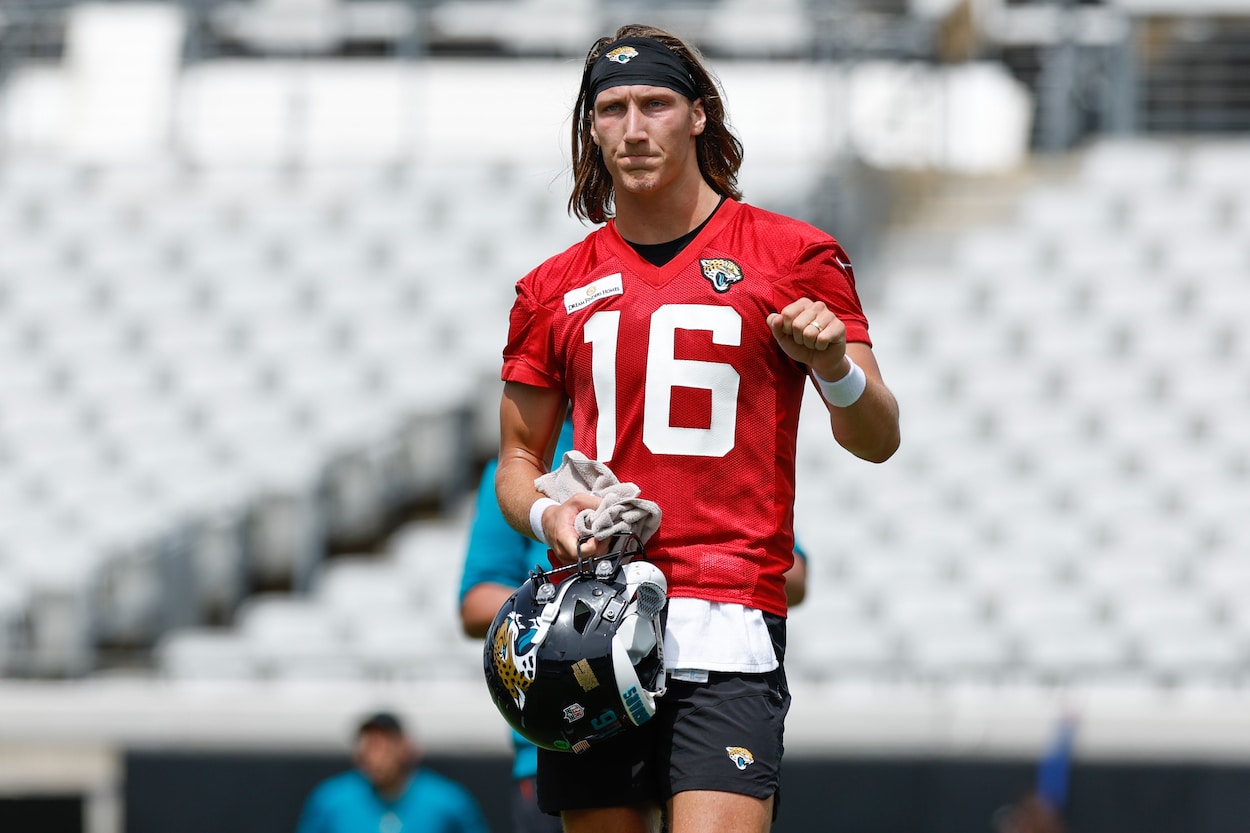 NFL Insider Albert Breer Breaks Down 3 Things to Like From Trevor Lawrence's Recent Quote About Christian Kirk
Jacksonville Jaguars QB Trevor Lawrence's second season is critical in his and the team's development, and NFL insider Albert Breer thinks he's going to be just fine.
The Jacksonville Jaguars picked Trevor Lawrence No. 1 overall in the 2021 NFL Draft. The quarterback had an up and down rookie season, resulting in a disappointing 3-14 record in Duval County (and another No. 1 pick).
Year two for Lawrence is critical if the North Florida franchise hopes to dig its way out of the NFL depths. The team is doing its part, spending a quarter-billion dollars on free agents like wide receiver Christian Kirk.
Now, it's up to Lawrence to become the franchise QB everyone thinks he can be. NFL insider Albert Breer believes a recent quote from the former Clemson Tiger about Kirk shows he's well on his way.
Trevor Lawrence sang the praises of his new wide receiver 
In Albert Breer's Monday Afternoon Quarterback column on SI.com, the insider highlighted a recent quote by Jacksonville Jaguars QB Trevor Lawrence about his new WR Christian Kirk. In a press conference, Lawrence said:
Just from a football IQ sense, I think he's really quarterback friendly. The way he sees the field, different coverages unfold, the way he runs his routes, I just think he's quarterback-friendly. And then, obviously, his speed is something that we really needed, and it's going to help us a lot. You guys saw today, he can fly and locate a ball, all those things.
Breer admits that this is a relatively innocuous comment. It is the type of quote that you hear NFL QBs give about their wideouts all the time. However, Breer lays out three reasons that this quote signals that "Lawrence is going to be OK."
1. 'First, he's recognizing, in May, what this particular receiver brings to the table, and what he'll be able to do for him'
Last season, the Jaguars leading wide receivers were Marvin Jones, Laviska Shenault, and Laquon Treadwell. Jones is 31, Shenault is raw, and Treadwell is average at best, with his 434 yards last season being a career-high.
What Lawrence's quote sounds like it's telling us is that Kirk is better than all these guys. And if Lawrence finally has a "friend" in Kirk, that's dangerous for defenses.
2. 'Second, said knowledge shows the work he's already put in with Kirk'
The Jaguars have a new head coach in Doug Pederson and plenty of new players on both sides of the ball. They also had the eighth-youngest roster in the league in 2021, per OverTheCap.com.  
Lawrence finding chemistry with his offense is key to the Jaguars 2022-23 season. The fact that he's putting in the work now is a great sign for the organization.
Plenty of QBs have started their careers on very shaky ground. Breer mentions Troy Aikman's 1-15 season in his piece. Persevering and putting in the work are keys to becoming a franchise QB. It looks like Lawrence is on this track.
3. 'Third, he's publicly backing a new teammate'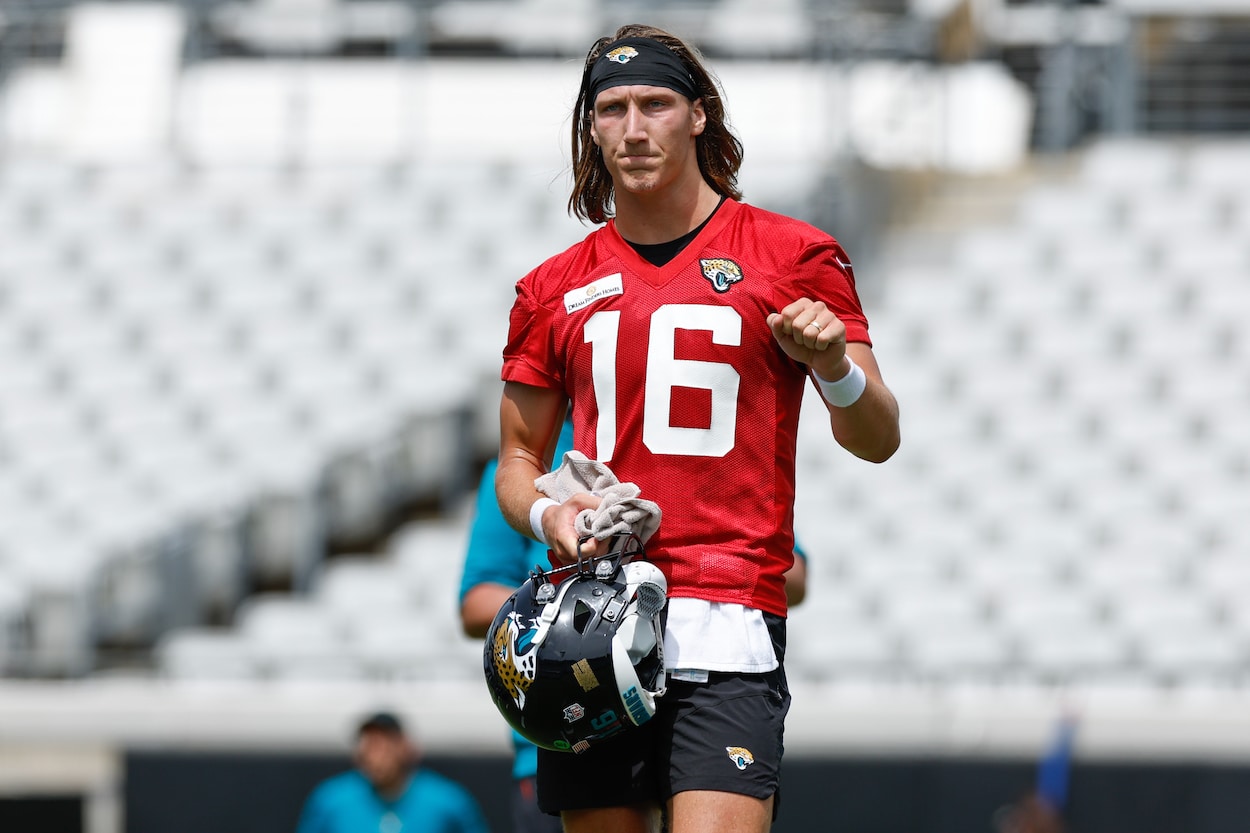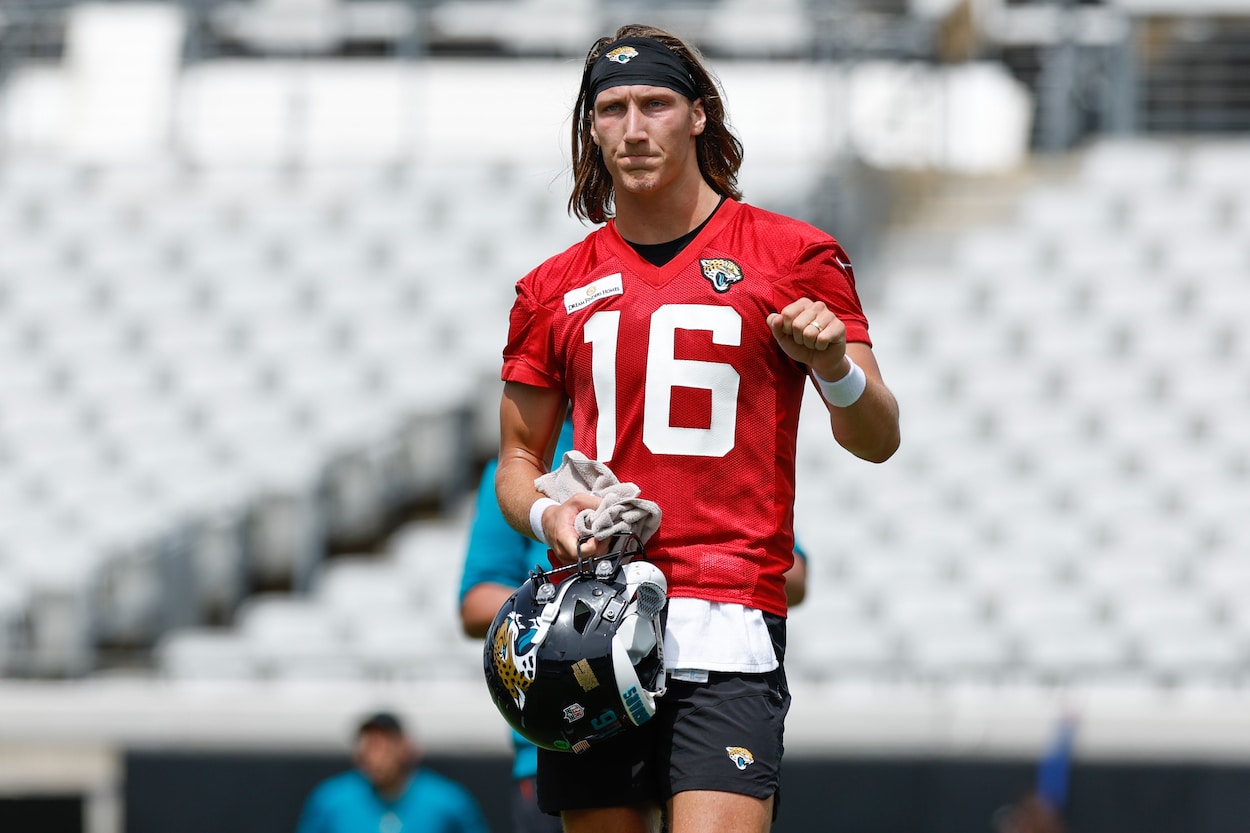 The quarterback of a football team often gets the lion's share of the credit for a team's success. However, a good QB makes sure to spread the platitudes around so that everyone on the offense (and even the defense) feels responsible for the Ws that come along.
Lawrence is already giving credit to Kirk for his skills, which is the mark of a leader. A Jacksonville Jaguars offense that coalesces around Trevor Lawrence as a leader will have the best chance of being a successful offense.
That's what Lawrence is doing by praising Christian Kirk. That chemistry and trust built in the offseason will go a long way when the season starts.
All stats courtesy of Pro Football Reference
Like Sportscasting on Facebook. Follow us on Twitter @sportscasting19 and subscribe to our YouTube channel.