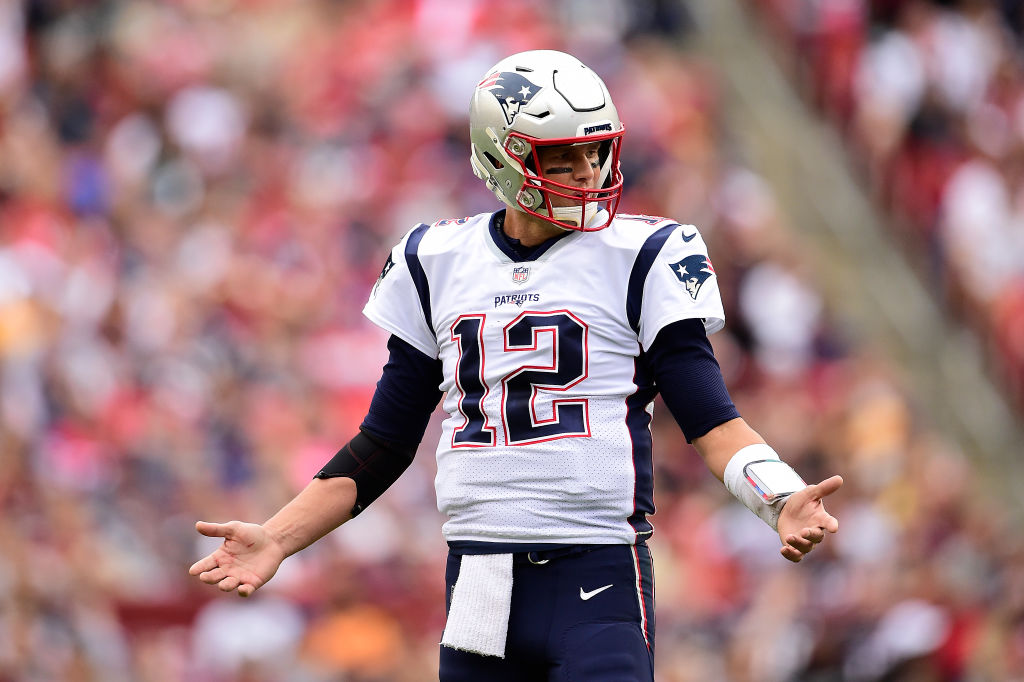 NFL: The Strange Superstition Behind Tom Brady's Super Bowl Success
Tom Brady is arguably the greatest NFL quarterback of all time. Beyond his talent, however, he has one lucky charm.
Whether you love him or can't stand the New England Patriots, there's no arguing with Tom Brady's talent. During his two-decade-long NFL career, the quarterback has done just about everything. As a modern football fan, it's impossible to imagine a postseason without the Pats.
But even someone as skilled as Tom Brady needs a little bit of good luck. In fact, the quarterback has been relying on one lucky charm since his days at Michigan.
Brady's NCAA Career
Despite playing football and baseball in high school, Brady decided that his future was on the gridiron. In 1995, he joined the Michigan Wolverines as a seventh quarterback on the depth chart. After two difficult seasons behind Brian Griese, Brady finally got his chance. Once he stepped on the field as a starter, he never looked back.
During his first full season under center, Brady set school records for the most passing attempts and completions in a single season. Despite a brief platoon system in 1999, in which Brady shared snaps with Drew Henson, Brady earned a reputation as a clutch quarterback; when he was in the game, no deficit was insurmountable. During his two seasons as a starter, Brady won 20 of his 25 starts, including victories in the Orange Bowl and the Citrus Bowl.
Despite that record, however, NFL success wouldn't come easy.
Becoming an NFL legend
Going into the 2000 NFL draft, no one expected great things from Tom Brady. The Patriots selected him with the 199th overall pick, but the quarterback would will himself to success.
He started his rookie year as the fourth quarterback on the depth chart but, as he did at Michigan, worked his way into the back-up role. When Drew Bledsoe went down at the start of the 2001 season, Brady was the next man up. He would change NFL history forever.
Since that first appearance, Brady has led the New England Patriots to six Super Bowl titles; the quarterback has been the MVP for four of those games. He's also taken home the regular season MVP award three times, been named to 14 Pro Bowls, and done virtually everything you can do on a football field.
Tom Brady's keys to success
Throughout his football career, Tom Brady has never been the most physically gifted quarterback. A great deal of his success stems from his willingness to work hard and refusal to be anything less than the best. But even he has one lucky charm.
Despite the advances of technology, Brady refuses to change his shoulder pads. His current pair actually dates back to his time at Michigan.
"I've worn them for 25 years," he explained on Quick Slants: The Podcast. "They've gotten reconditioned a little bit, but I think once you find something you like, you kind of stick with it. I've always kind of liked the way they felt, the shape of them. People have tried to put me in a lot of other ones."
For the quarterback, the familiarity means that he doesn't have to think about anything besides his passes. "I've been wearing the same thing for, you know, forever," he said. "You get used to one thing, one feel." Given his success, no one can blame Brady for keeping things the same.