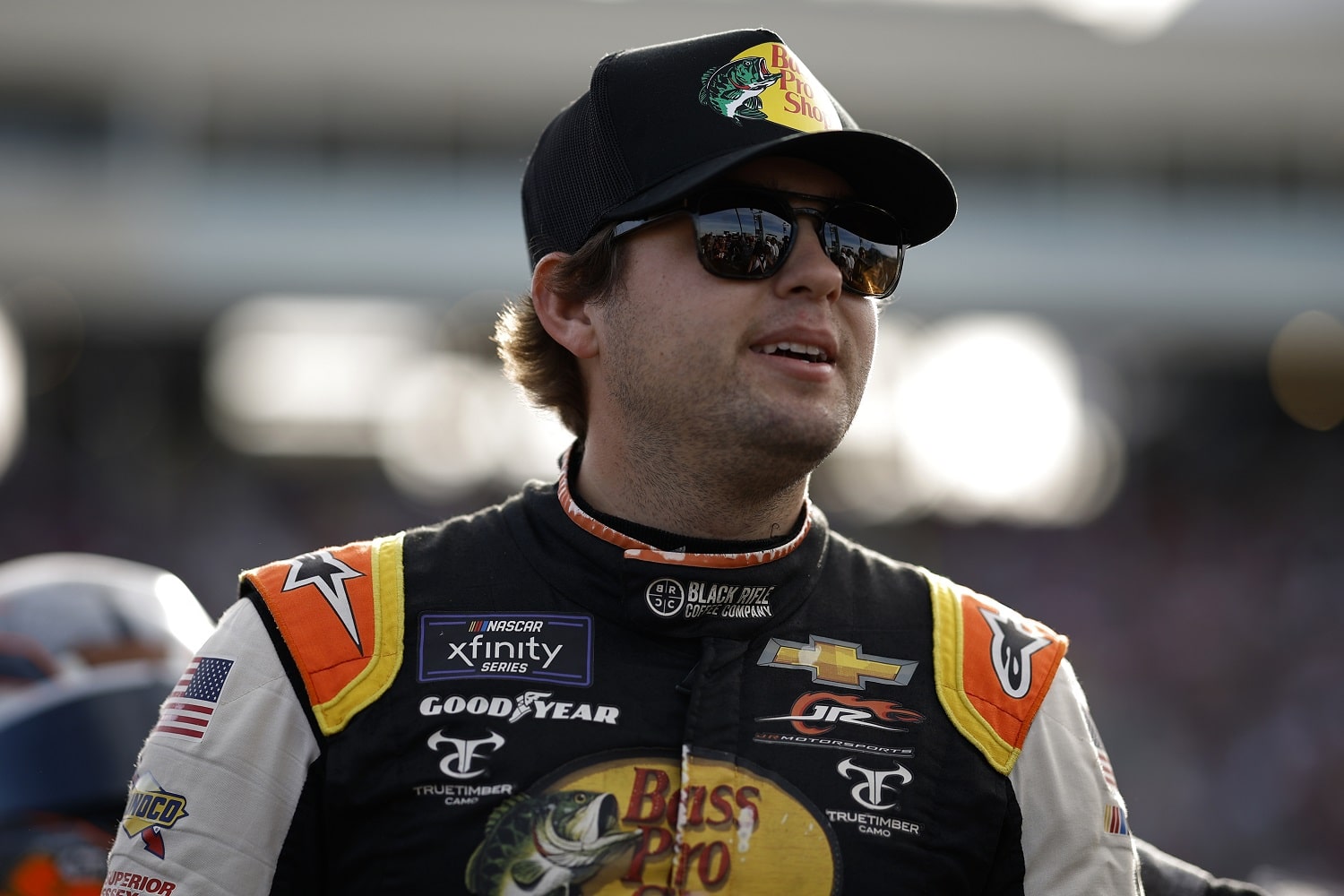 Noah Gragson's Fan Appeal Is Obvious: 'I Just Try To Be Me'
Noah Gragson has dethroned Justin Allgaier as the most popular Xfinity Series driver.
Noah Gragson didn't win every race he entered in the Xfinity Series season, but the JR Motorsports driver likely won every party he attended. The swagger in the garage and the grin during interviews suggest he can order the keg and bill it to NASCAR every time without the bean counters catching on.
Gragson is part of the fraction of the 1% of the population that can wheel a car at 180 mph on his way to the checkered flag … and then he throws up during the live television interview.
Is it any wonder that in a world of us and them, Gragson is an "us" to so many fans?
Noah Gragson collected his second Most Popular Driver Award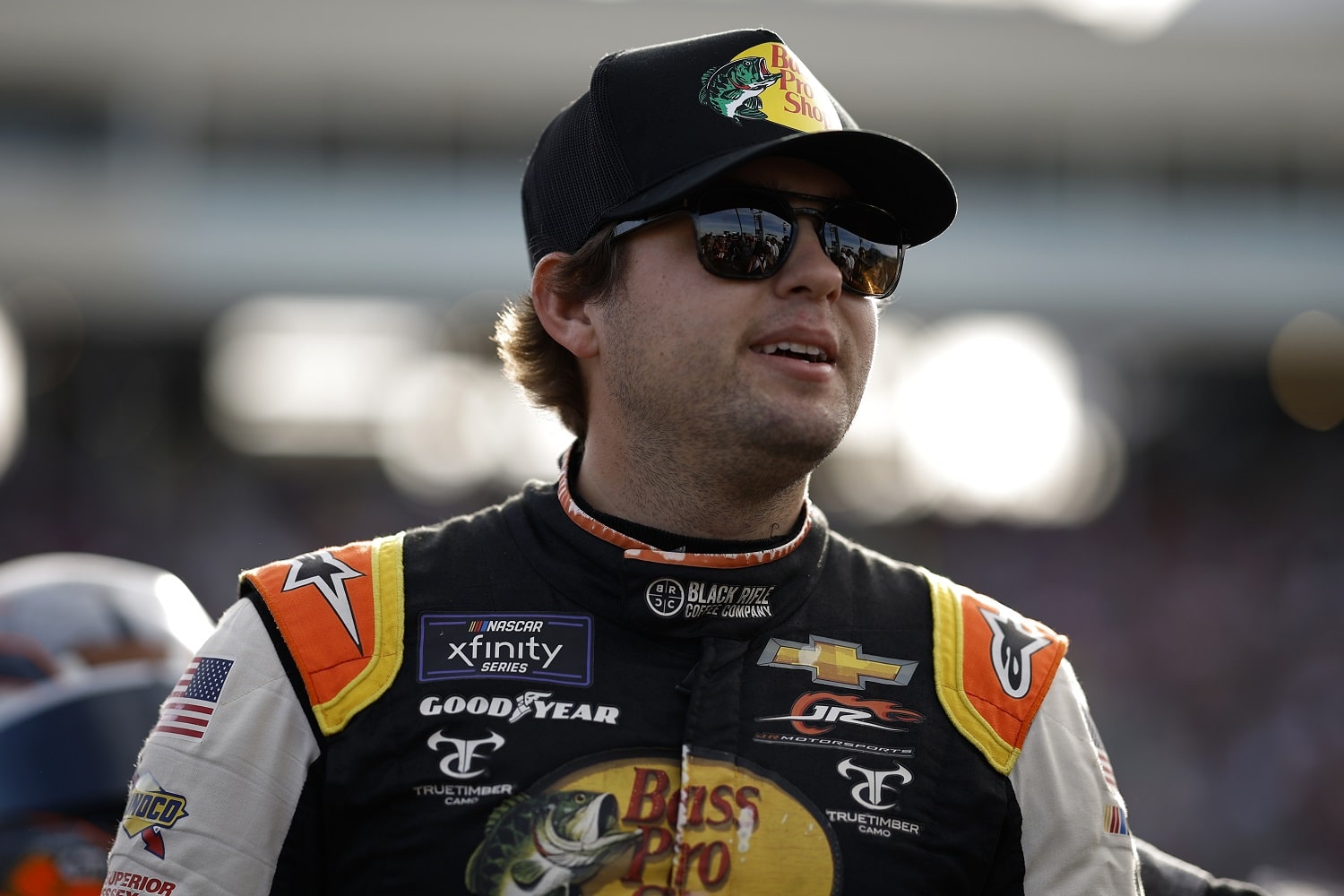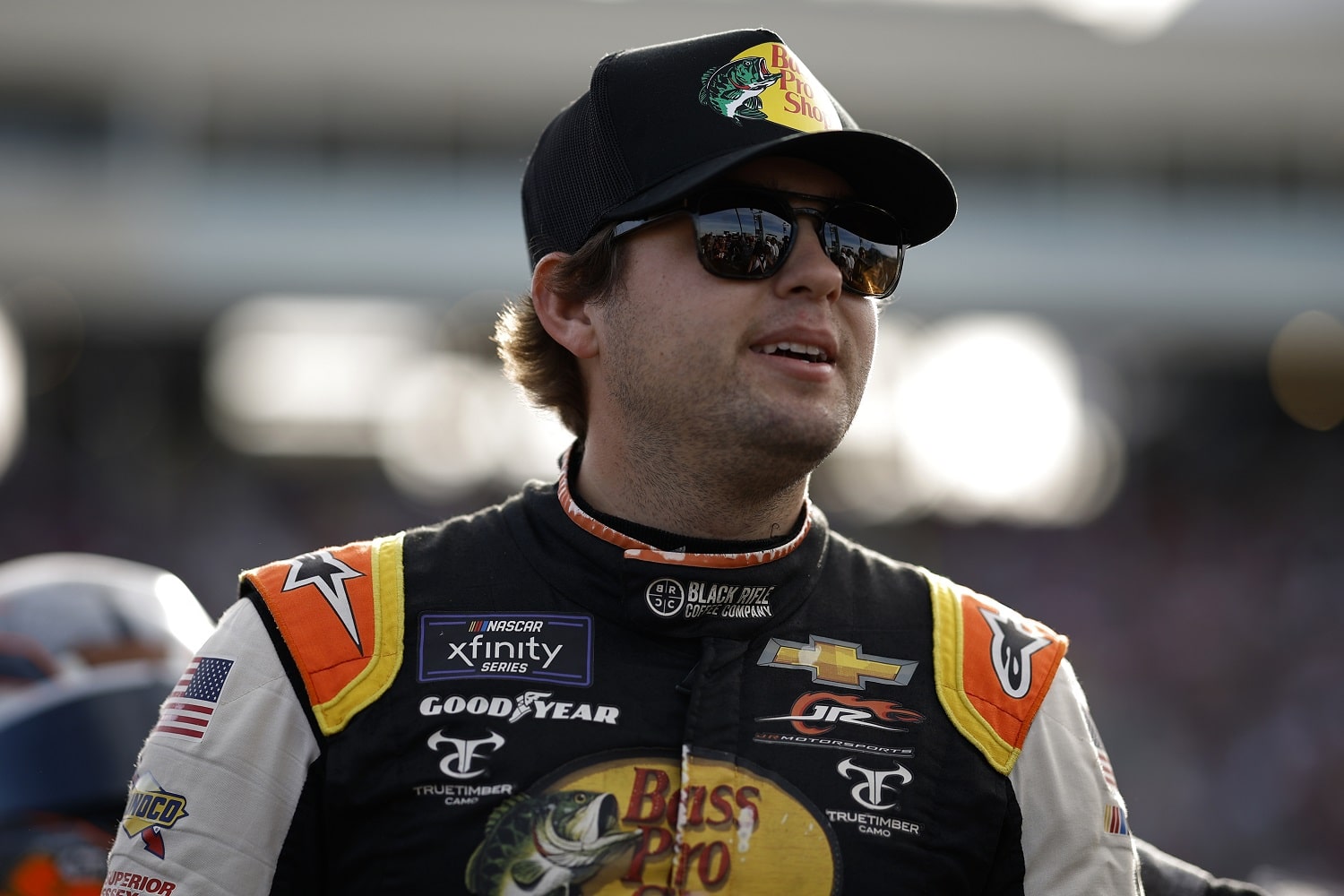 Series runner-up Noah Gragson is two-thirds of the way to a NASCAR triple crown after having been honored Thursday as the Xfinity Series' most popular driver. It capped a year in which Gragson scored eight victories, placed second to Ty Gibbs in the Championship 4, and logged significant Cup Series seat time that will serve him well at Petty GMS in 2023.
Gragson previously earned the same fan honor following the 2018 truck series season. He earned this one over Justin Allgaier, his JR Motorsports teammate and the winner of the award from 2019-21.
Interestingly, Gragson gives JR Motorsports competitors their 11th consecutive Most Popular Driver Award. He won eight races en route to the award, including four in a row to match the Xfinity Series record set by Sam Ard in 1983.
How can you not like a guy who celebrates at Waffle House?
An NBC Sports story following Noah Gragson's mid-September victory at Bristol helps to explain why fans find him appealing. There were post-race media obligations and the presentation of a sword and trophy on Victory Lane, followed by the night's big decision: which Waffle House to stop at before the drive home.
Other drivers have done the same before and since. It's been the go-to celebration for Gragson and his teams since the K&N Pro Series West in 2015 and something that Saturday-night dirt racers competing for $2,500 first prizes can appreciate.
"He'll look back on that when he's 60 or 70 years old," JR Motorsports teammate Justin Allgaier said, "and those are going to be the moments he'll remember forever."
Yeah, that tends to happen when customers post social media videos of Gragson cutting up waffles with the ceremonial sword.
Noah Gragson has set himself apart from Ty Gibbs
There may come a time when fans warm up to 2022 champion Ty Gibbs but now is not it. His repeated incidents during two seasons in the Xfinity Series and his family connections have soured people on the 20-year-old who'll drive for Joe Gibbs Racing in the 2023 NASCAR Cup Series.
And then there's Noah Gragson, whose fit of anger at Road America wiped out a third of the field. That got him slapped down by NASCAR and cost the Las Vegas native some fan support. But Gragson followed by visiting garages and haulers to make his apologies. Though there are still racing fans to win over, he more or less avoided further controversies and pulled off six more wins.
"I feel like even just in the last year we've seen a transition with him, and I was really impressed by how he handled himself the night of the Xfinity championship when he lost it to Ty Gibbs," driver and NBC analyst Parker Kligerman said. "But he definitely is a different kind of person."
Said Gragson: "I don't know why the fans like me. I just try to be me and just have fun at the end of the day."
Gragson's personality has gone a long way toward overcoming misgivings some had about him. He may not surpass Chase Elliott's popularity in the Cup Series, but people will definitely know who Gragson is.
"Energetic. Weirdo. Wild. Unique. JR Motorsports is a great place for me personally," he said during an NBC Sports feature this fall. "I feel like they really allow me to be me."
Got a question or observation about racing? Sportscasting's John Moriello does a mailbag column each Friday. Write to him at [email protected].