Notre Dame QB Ron Powlus Never Had a Prayer After Beano Cook's Prediction
Starting 42 games for one of the best-known football teams on the planet would seem to suggest a successful career. But in the strange world in which we live, some football fans likely still regard former Notre Dame quarterback Ron Powlus as an underachiever — all because of a single sentence uttered by one commentator before Powlus ever played a down in college.
Notre Dame QB Ron Powlus never had a prayer after Beano Cook's prediction
Beano Cook was always what your parents would call a "rascal" at every stage of his career. Cook, who died in 2012, was a sports information director at Pitt, a publicist for the Miami Dolphins and two TV networks, and then a college football analyst for ABC and ESPN for more than a quarter of a century.
Cook made friends and earned fans every step of the way thanks to his vast knowledge plus legendary storytelling and a great sense of humor. After MLB commissioner Bowie Kuhn offered lifetime passes to American hostages released by Iran in 1981, Cook famously asked, "Haven't they suffered enough?"
Cook was rarely controversial at ESPN, but he could be prone to hyperbole. In one such instance while doing a preview show from the Notre Dame campus in South Bend, Indiana, in 1993, Cook put an incredible burden on the shoulders of Fighting Irish player Ron Powlus with a prediction:
"Let me tell you something about Notre Dame. In the next four years, they're going to win the national title at least twice and Ron Powlus will win the Heisman Trophy at least twice. He will be the best quarterback in the history of Notre Dame."

Beano Cook
Powlus, a freshman quarterback at the time, was sitting out the season due to injuries, but Cook's prediction created an immediate buzz in the sport as well as unreasonable expectations.
Ron Powlus had a solid career, but it was never enough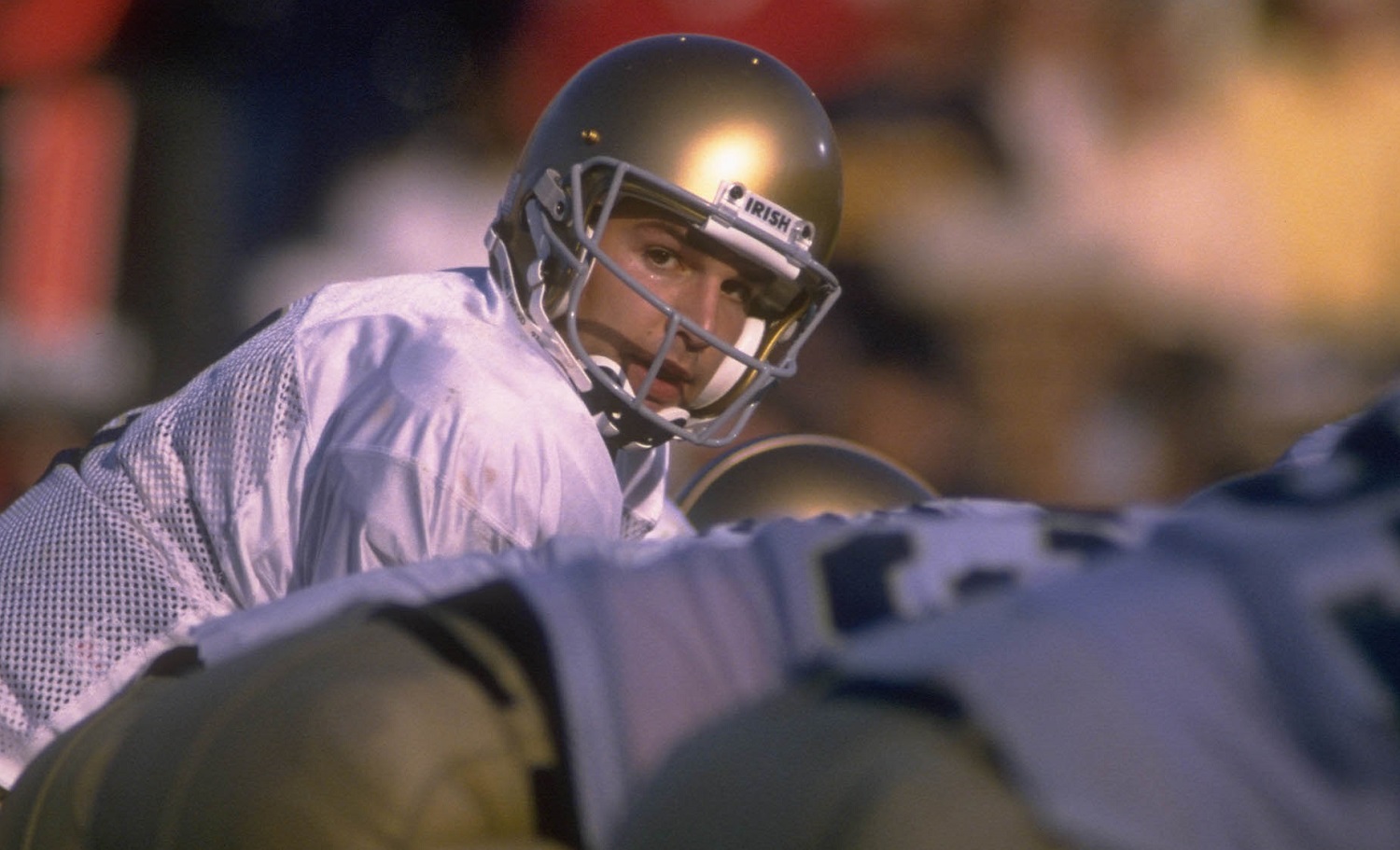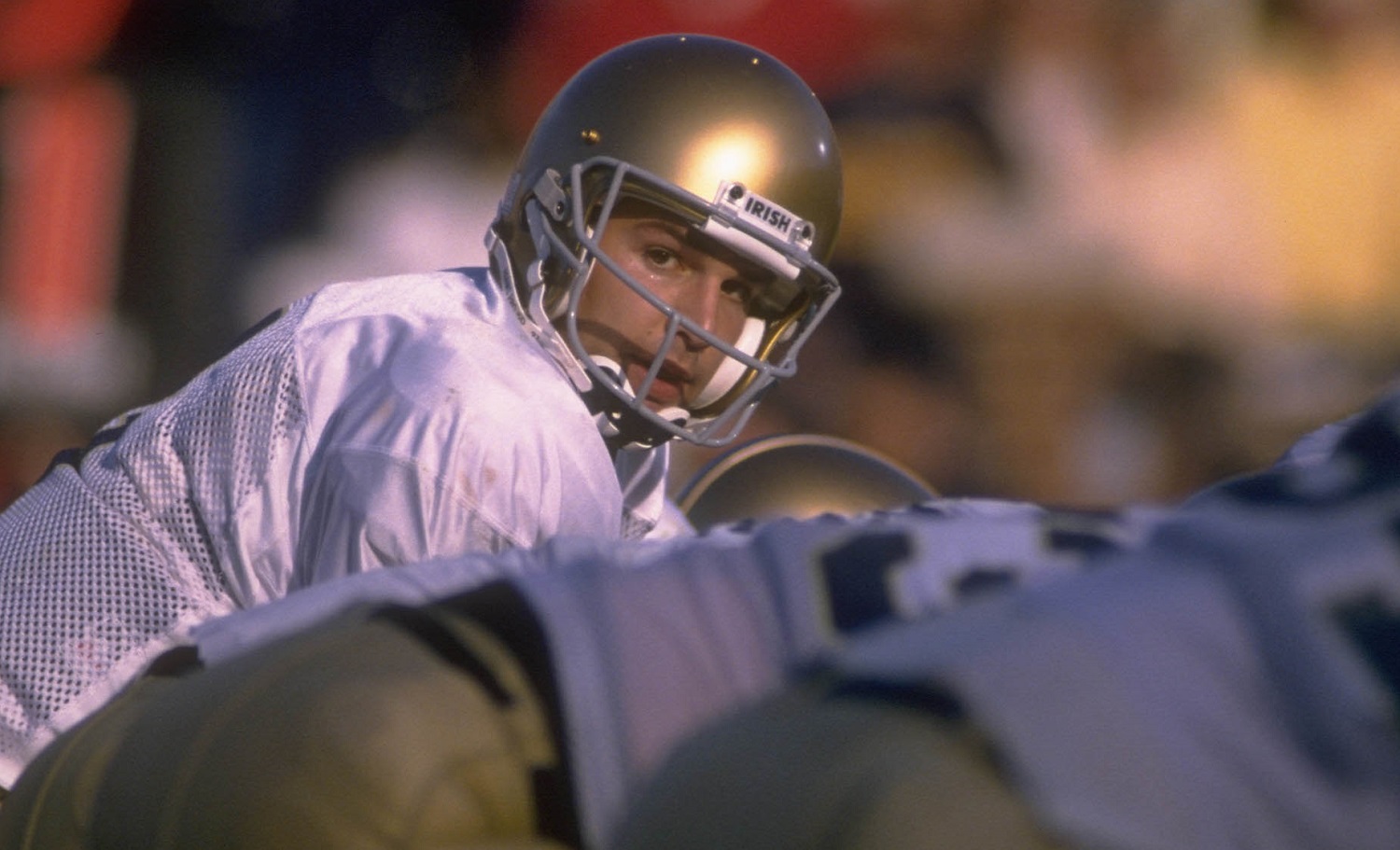 The first problem with Beano Cook's outrageous prediction for Ron Powlus was that Ohio State running back Archie Griffin was the only two-time Heisman Trophy winner ever. The second problem was that Powlus arrived at Notre Dame at the back end of the Lou Holtz era. After five double-digit win seasons in six years, Notre Dame was a more modest 23-11-1 over Holtz's final three seasons. Powlus played his senior year under Bob Davie.
Powlus had arrived in South Bend after being selected the 1992 USA Today offensive player of the year out of Berwick, Pennsylvania. He would suffer two collarbone injuries right off the bat and redshirt as a freshman.
Powlus became a four-year starter beginning in 1994. By the time his career was over, he would start 42 of 44 games. Individually, Powlus threw for 7,602 yards and 52 touchdowns with 27 interceptions. He didn't receive a single vote in four years of Heisman Trophy balloting but did set 20 school records on offense.
Life after Notre Dame
After graduation, Notre Dame quarterback Ron Powlus signed as a free agent with the NFL's Tennessee Oilers in 1998. His only pro playing experience came with Amsterdam for NFL Europe in 2000.
Powlus returned to Notre Dame to work on then-coach Charlie Weis' administrative staff in 2000, then coached the Fighting Irish's quarterbacks. He would later take on a similar coaching role at Akron and Kansas.
Powlus is now back at Notre Dame in the role of associate athletics director and sport administrator for the football program, which gives him responsibility for budgeting, scheduling, and non-coaching personnel.