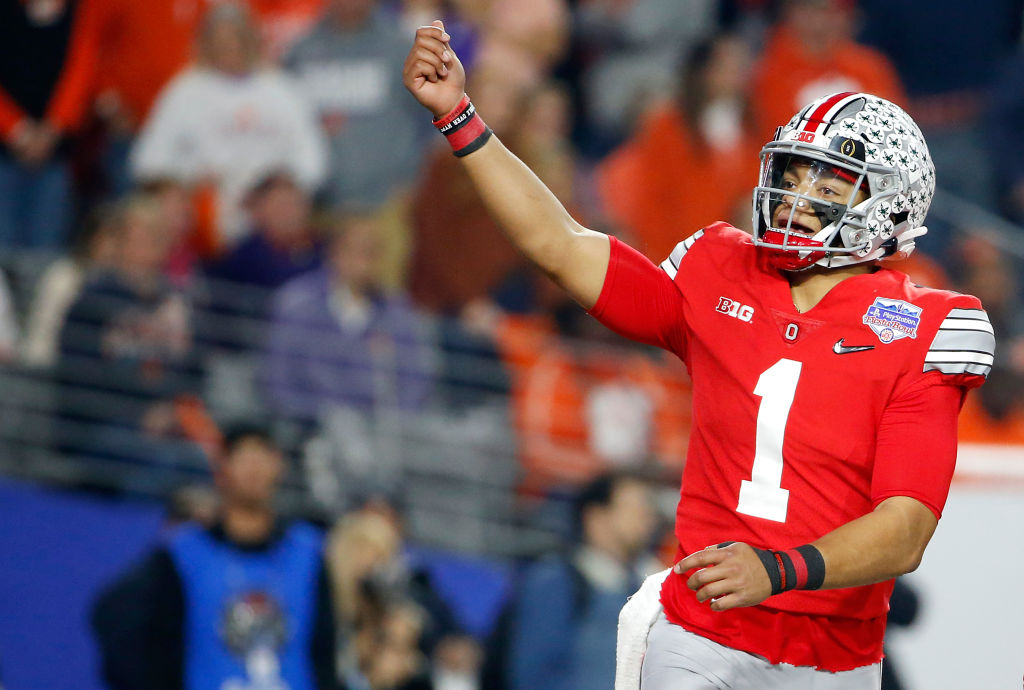 Ohio State QB Justin Fields Just Won a Twitter War
Ohio State QB Justin Fields won a lot of games for the Buckeyes last season. Now, he is winning wars on Twitter against a former OSU player.
Ohio State quarterback Justin Fields won a lot of games for the Buckeyes this past season. However, he does not just win on the football field. He is now winning on Twitter as well. Fields potentially just took a shot at a former Ohio State player and he did it in the best way possible. 
Tate Martell takes a shot at Justin Fields
Justin Fields spent one season at Georgia and saw limited action. He only threw 39 total passes, completing 27 of them, for 328 yards and four touchdowns. He also ran for 266 yards and four touchdowns. With Jake Fromm playing well at Georgia in 2017 and 2018, though, Fields figured that he would have to wait until 2020 or even 2021 to get a lot of playing time at Georgia. This ended up being one of the reasons why he transferred to Ohio State.
Tate Martell, on the other hand, backed up Dwayne Haskins at Ohio State in 2018. He only threw 28 passes in 2018, completing 23 of them, for 269 yards and one touchdown. Martell also ran for 128 yards and two touchdowns. He was hoping to be Ohio State's starter in 2019, though. However, after Fields announced that he was coming to Ohio State, Martell tweeted a warning to him. The tweet has since been deleted but he said, "don't swing and miss … especially not your second time."
Many people took this as a warning to Fields to not swing and miss a second time by getting beat out by Martell like he was beaten out by Fromm. 
He didn't miss. Martell ultimately transferred to Miami. 
One QB was a star and the other only threw one pass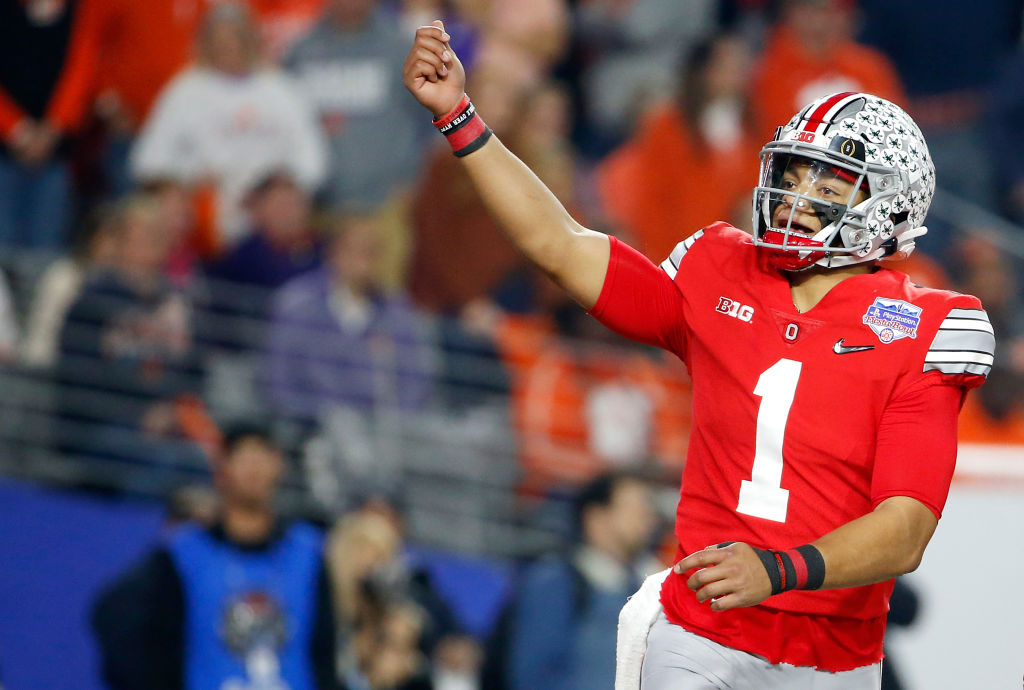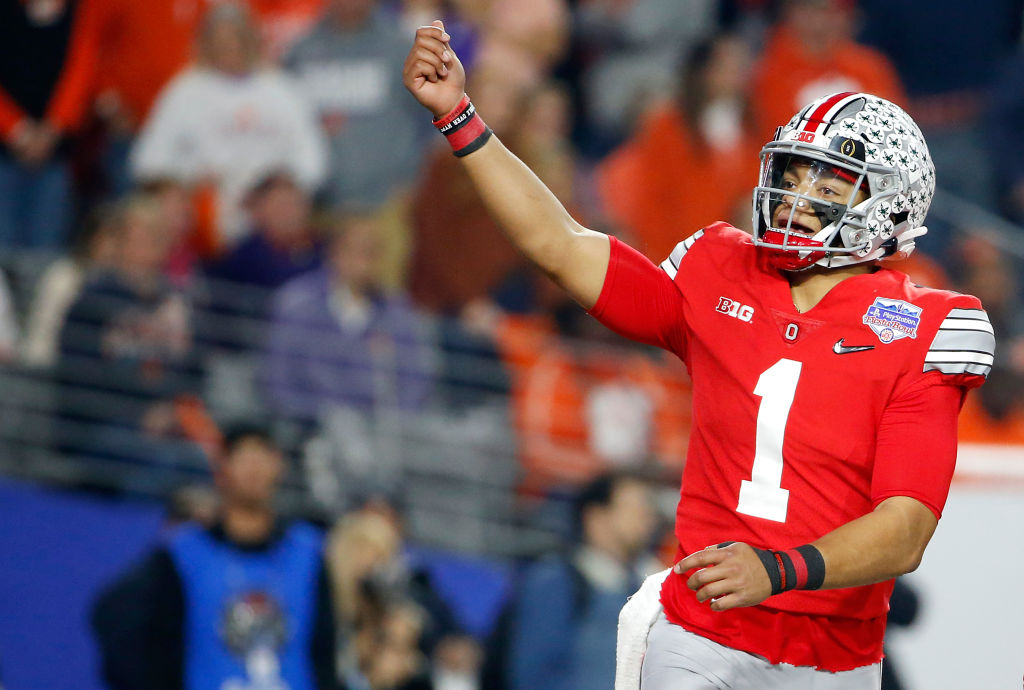 Tate Martell transferred to Miami and hoped to be the starting quarterback there. He wasn't. Here are his stats for last season. 
1-for-1 through the air for seven yards. 
Seven rushing attempts for seven yards. 
So, essentially, Martell did nothing. He even had better stats at Ohio State as Haskins' backup. Martell probably would have been better off just staying with the Buckeyes.
Fields did the complete opposite. He led Ohio State to a 13-0 start and a College Football Playoff appearance. He was also a Heisman Trophy finalist. Fields ultimately threw for 3,273 yards and 41 touchdowns compared to only three interceptions. He also ran for 484 yards and 10 touchdowns. 
Fields also had some monster games. Against Ohio State's rival, Michigan, he threw for 302 yards and four touchdowns. Then in the Big Ten Championship Game against Wisconsin, he threw for 299 yards and three touchdowns. He also had a game against Miami (Ohio) where he scored six total touchdowns (four passing, two rushing). 
So, again, Fields certainly did not miss. 
Fields finally responded to Martell's tweet
A lot of time has passed, but it looks like Fields has finally responded to Martell's "don't swing and miss" tweet. 
Fields tweeted out a video of him on the golf course this week and said, "Got a lot of work to do, but at least I didn't swing and miss." This could potentially just be a tweet about his golf game. It doesn't seem like that is the case, though, with the phrase "swing and miss" being in it.
Fields did the complete opposite of swinging and missing while Martell swung and missed twice. Maybe Martell will get more opportunities in his second season at Miami. No matter how well he does, though, it will be hard to match what Fields has done. Too bad Ohio State and Miami don't play each other this season because there would certainly be some fireworks.