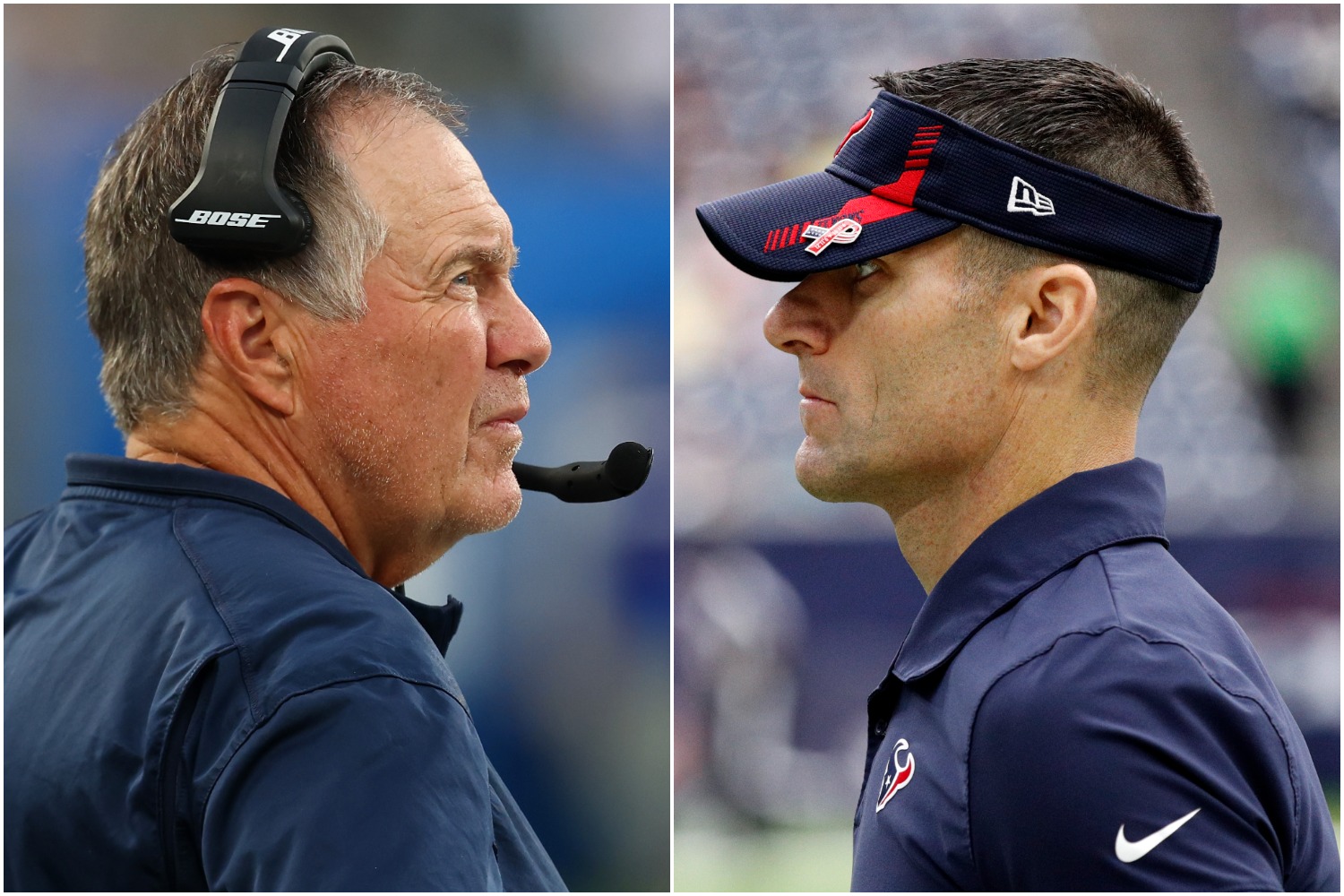 An Old Friend Has Suddenly Opened the Door for Bill Belichick to Secure a Season-Altering Weapon for Mac Jones
Could Bill Belichick make a deal with an old friend to help his rookie quarterback? If Nick Caserio is open for business, the Patriots should make a move for Texans WR Brandin Cooks.
When you spend nearly half a century working in the NFL, you develop long-lasting relationships that can pay off in times of need. After all, Bill Belichick has shown no hesitation about doing business with teams that employ ex-New England Patriots in power positions.
Luckily for the legendary coach, an old friend has suddenly opened the door for yet another familiar face to return to Foxborough. And if Belichick wants to equip Mac Jones with the right weaponry to lead the Patriots back to the playoffs, he needs to pick up the phone and make a season-altering deal before the Nov. 2 trade deadline.
Mac Jones' hot start has overshadowed some disappointing performances by Patriots skill players
Has Mac Jones lived up to the hype since he arrived as the 15th overall pick in April?
With a 70.4% completion rate, a quarterback rating of 92.8, and nine touchdown passes through seven games, there's no doubt he's been a major upgrade over a washed-up version of Cam Newton. While the 23-year-old has certainly made his fair share of mistakes (six interceptions and three fumbles), the Patriots have to feel confident about the future of the most important position in sports.
However, Jones' success has come in spite of underwhelming production from a few players who also joined the team this offseason.
Jonnu Smith definitely hasn't performed as expected. With 18 catches for 176 yards and only one touchdown, the ex-Tennessee Titans tight end hasn't come close to justifying his four-year, $50 million contract.
Meanwhile, Nelson Agholor looks like another questionable free-agent signing. Coming off a season in which he recorded a career-high 896 yards on 48 receptions, the 28-year-old wideout projects to finish his first year in Foxborough with 43 catches for 629 yards.
Let's just say Patriot Nation expected more from a player who parlayed a breakout campaign into a two-year, $22 million contract with $16 million guaranteed.
And even though Belichick invested significant financial resources in free agency to upgrade the offense, that shouldn't stop him from calling an old friend to add another weapon for his young quarterback.
An old friend has suddenly opened the door for Bill Belichick to acquire a season-altering weapon for Jones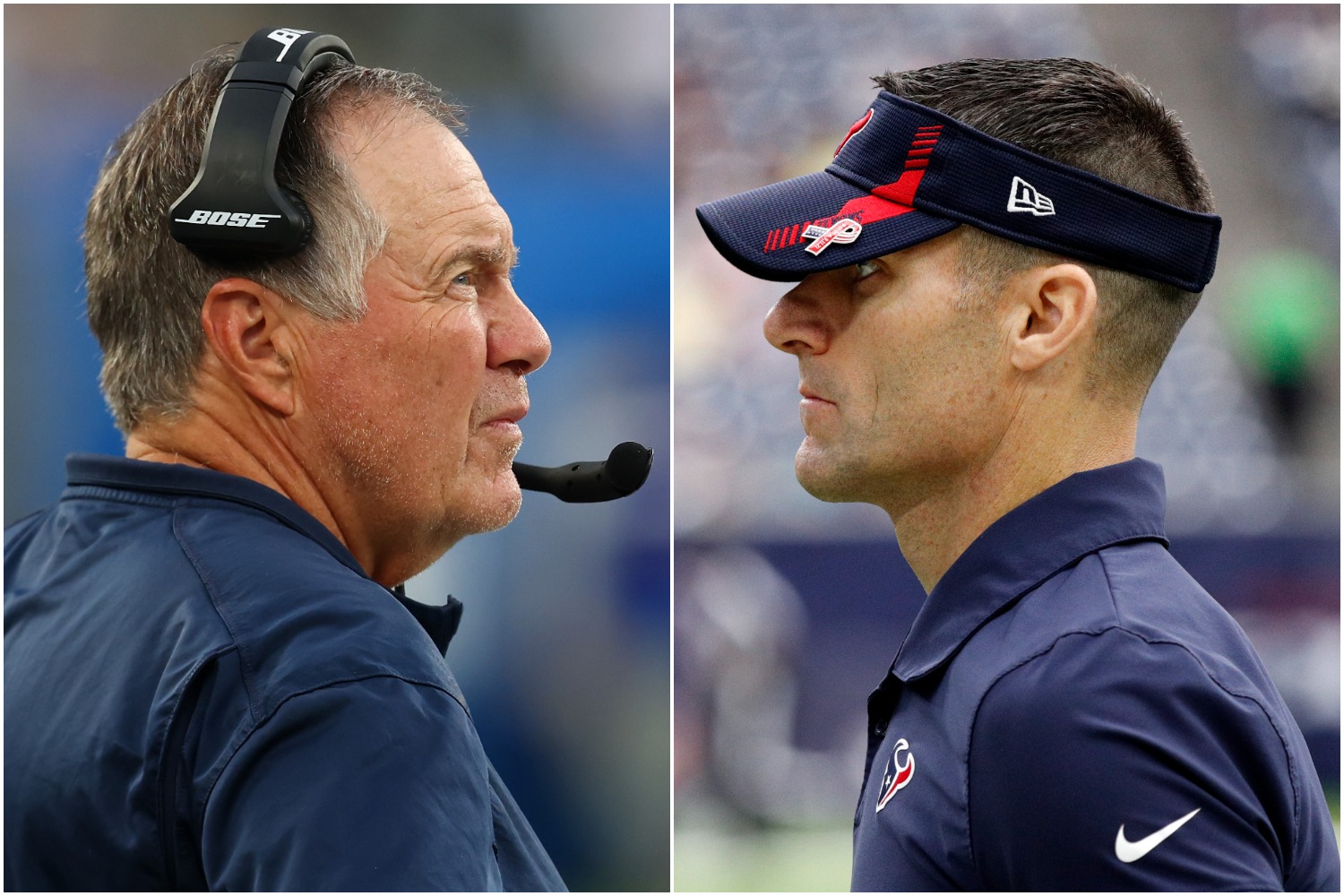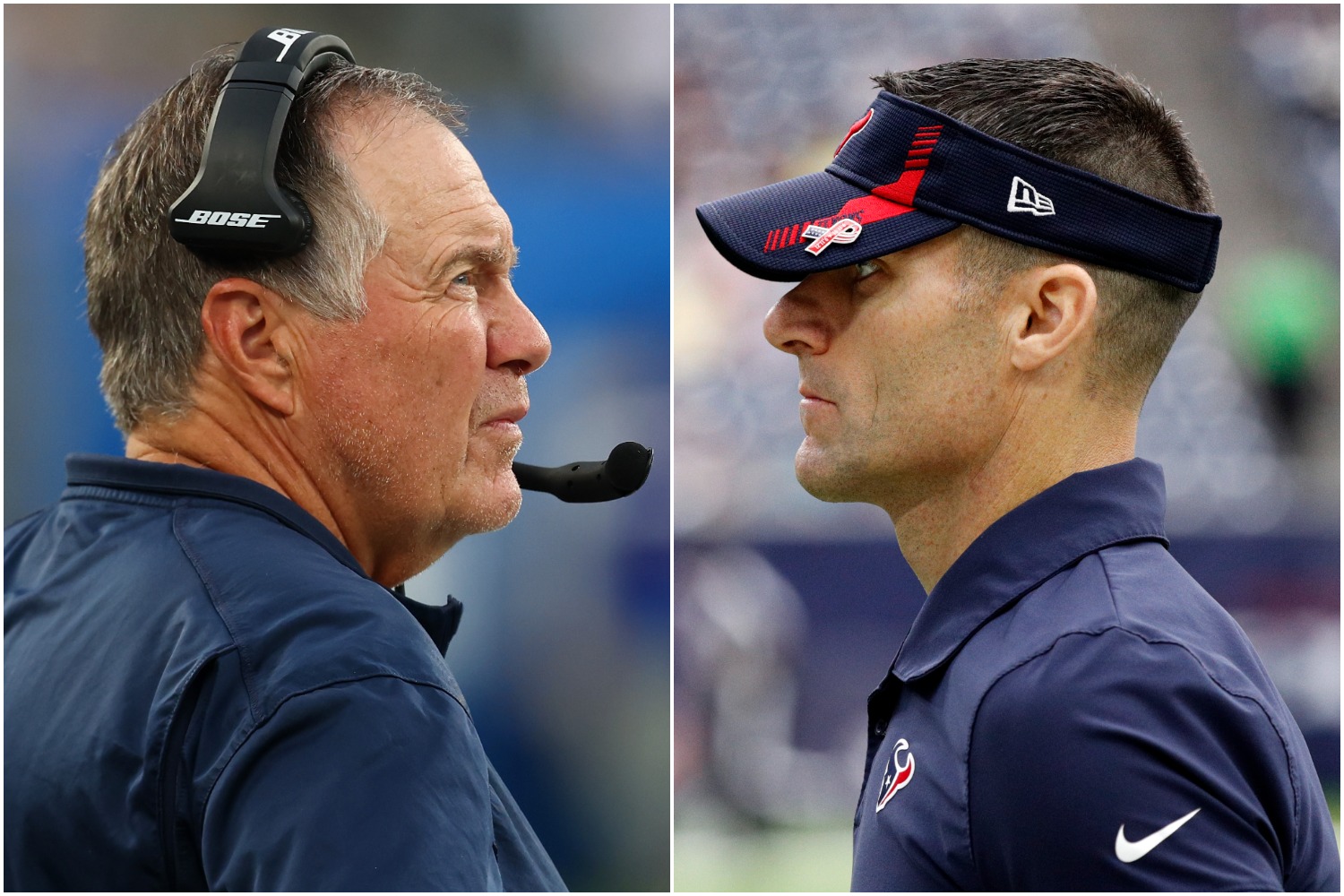 Nick Caserio served as Belichick's right-hand man for more than a decade. In fact, his NFL resume only included roles with the Patriots before he took over as general manager of the Houston Texans in January.
Stuck in an unenviable situation with a roster that needs a major overhaul, Caserio shook up the running back depth chart Wednesday by trading Mark Ingram to the New Orleans Saints. However, by reuniting the well-respected veteran with Sean Payton, the Texans GM upset one of the team's most notable players.
"This is bulls***. Such a joke," Brandin Cooks tweeted in the aftermath of the Ingram deal.
Clearly, the 28-year-old wideout did not support Caserio's decision to part ways with a locker room leader and dependable performer. And if Cooks had any doubts about the direction of the franchise, the Ingram trade indicates the 1-6 Texans seem fine with suffering more losses this season.
And that's exactly why Belichick needs to speak to his former understudy about sending another player back to his former team.
Cooks may not boast true No. 1 WR ability, but he certainly deserves credit for racking up six 1,000-yard seasons since 2015. As a speedy downfield threat who's produced at a high level in New Orleans, New England, Los Angeles, and Houston, he could become a go-to weapon for Mac Jones. Instead of having to trust in the unreliable and drop-prone Agholor, the promising passer would place his faith in a receiver with an actual track record of success.
Of course, Belichick needs to get Caserio on the phone first to find out what it would take to pry Cooks off the Texans' hands. But if the price doesn't exceed a third-round pick, why not go all-in and give Jones a proven playmaker? After all, if the Patriots plan on making the playoffs, they need their offense to carry them moving forward.
Despite his reputation as a defensive genius, Belichick's playoff hopes rest on the right arm of his rookie quarterback
Don't let the fact the Patriots rank sixth in points allowed fool you into thinking they have an elite defense.
That's simply not the case.
Sure, a unit coached by Steve Belichick and Jerod Mayo has had some solid performances. However, it's obvious New England lacks depth at corner, and the front seven has provided underwhelming results from a pass-rush standpoint.
So, if Belichick wants to coach a playoff game this season, he needs to do everything possible to make the offense as explosive as possible. That means surrounding Jones with talented skill players, and Cooks fits that bill. Inserting the veteran wideout into a lineup that includes Hunter Henry, Jakobi Meyers, Kendrick Bourne, and emerging star Damien Harris would give Josh McDaniels more flexibility from a play-calling perspective.
Plus, defenses would have to deal with covering a perennial 1,000-yard receiver — something that's not the case at the moment.
After dropping 54 points against the division-rival New York Jets, the Patriots have a chance to build off their most explosive offensive outing of the season. And if Bill Belichick wants to put Mac Jones in an even stronger position to succeed moving forward, he shouldn't hesitate to broker a deal with Nick Caserio to bring Brandin Cooks back to New England.
All statistics courtesy of Pro Football Reference.