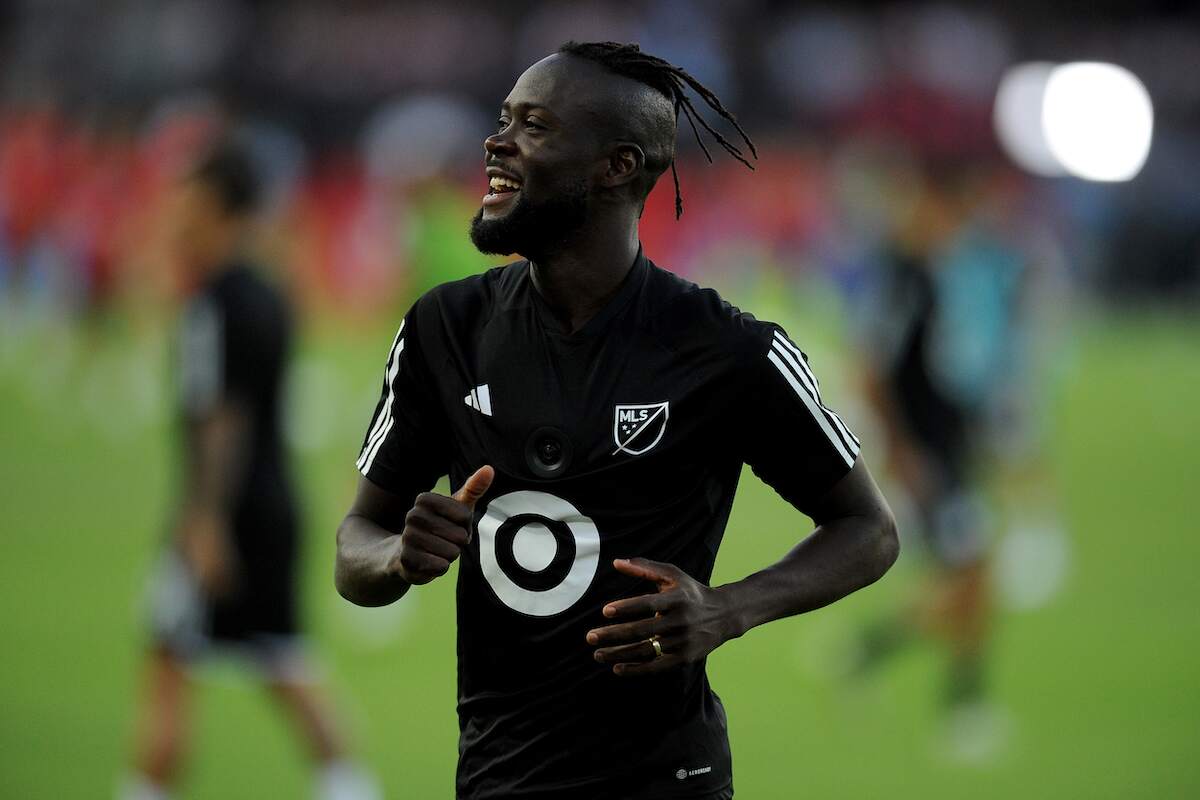 Who Is the Oldest MLS Player in 2023?
MLS players' ages span across 30 years, with the oldest MLS player representing the Los Angeles Football Club at 39 years of age.
In the United States Major League Soccer (MLS), 29 teams have up to 30 players on their roster, totaling over 800 athletes in MLS. These players hail from many backgrounds and nationalities, each with unique styles and sports histories.
MLS players also span across 30 years of age. The youngest player to sign a professional contract with an MLS football club was only 14 years old. Currently, a 43-year-old is the oldest MLS player.
Let's take a closer look at the oldest and youngest MLS team members currently playing in the 2023 season.
The oldest MLS player in 2023
Giorgio Chiellini is currently the oldest player in the MLS. Born in Pisa, Italy, on August 14, 1984, the center-back is 39 years of age. He joined the Los Angeles Football Club on July 7, 2022. According to TransferMarkt, his current contract expires at the end of 2023.
Chiellini played for Juventus FC, earning many impressive awards throughout his illustrious career, including nine-time Italian Champion, three-time Defender of the Year, five-time Italian Super Cup winner, and much more. He has played professional football since 1990, when he started his youth career with Livorno FC. Chiellini is considered one of the best defenders of his generation.
The other oldest MLS players in 2023 include:
Kei Kamara: September 1, 1984 (38), Chicago
Brad Guzan: September 9, 1984 (38), Atlanta United FC
Eldin Jakupovic: October 2, 1984 (38), Los Angeles Football Club
Osvaldo Alonso: November 11, 1985 (37), Atlanta United FC
Diego Chará: April 5, 1986 (37), Portland
Steve Clark: April 14, 1986 (37), Houston Dynamo FC
Stefan Frei: April 20, 1986 (37), Seattle Sounders FC
Quentin Westberg: April 25, 1986 (37), Atlanta United FC
Tim Melia: May 15, 1986 (37), Kansas City Sporting
The oldest MLS player ever
Pat Onstad holds the record for the oldest MLS player, who, at 43 years of age, was still an unstoppable goalkeeper for the Houston Dynamo Football Club. After retiring on December 21, 2010, he transitioned to the front office and is now General Manager for the Houston Dynamo, the team owned by NBA superstar James Harden.
The Vancouver, B.C., Canada native played with several clubs in the United States and Canada throughout his career, winning three MLS Cups. Onstad began playing for the Vancouver 86ers in 1987. In 2003, he joined the MLS after signing as a discovery player for the San Jose Earthquakes.
Onstad was a two-time recipient of the MLS Goalkeeper of the Year Award. From 2006 to 2010, he played with the Houston Dynamo FC. In 2015, he became a Canadian Soccer Hall of Fame inductee.
The youngest MLS player
At only 13 years of age, Axel Kei became the youngest player in the MLS. He also gained notoriety for being the youngest player to ever participate in an American professional sports league.
According to LifeVantage, the young player made his professional debut with the Salt Lake Real Monarchs in a game against the Colorado Springs Switchbacks. After turning 14, Kei inked an MLS contract with the Real Monarchs.
Stiven Jimenez recently signed a professional contract with FC Cincinnati. At 15 years of age, he became the youngest soccer player in club history. According to FC Cincinnati, the teen's homegrown deal is good through the 2025 season, with club options for 2026 and 2027.
Chris Albright, the club's General Manager, said, "He's mature beyond his years in his understanding of the game, and his qualities as a midfielder are a great fit with how we'd like to play." He continued, "We're delighted to sign Stiven and are excited to see him continue to develop within our first-team environment."