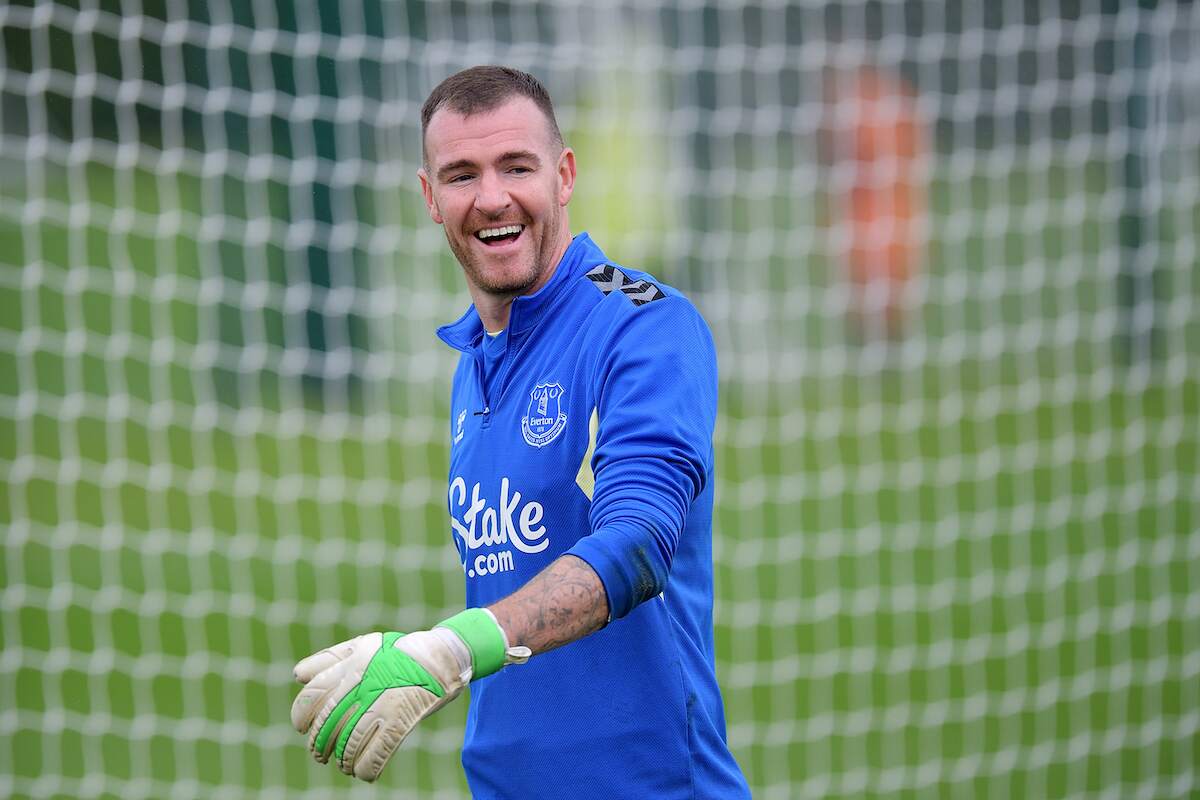 Who Is the Oldest Premier League Player in 2023?
It's rare to last past your thirties in the Premier League, but a few soccer players do so. Here's the oldest Premier League player in 2023.
The highest level of the English Football League (EFL) system is the Premier League. Every year, 20 clubs compete in 38 matches. The league draws worldwide attention and is among the most-watched soccer events worldwide, broadcasting to an audience of 4.7 billion people.
With so much interest in the sport, many soccer fans want to learn as much as they can about their favorite players. For instance, who is the oldest Premier League player in 2023?
The oldest Premier League player in 2023
Andy Lonergan, born October 19, 1983, is the oldest Premier League player. The 39-year-old goalkeeper achieved this status after fellow goalkeeper, 41-year-old Willy Caballero, retired and joined the Leicester City coaching staff earlier this year.
Lonergan began his soccer career at Preston North End, winning Player of the Year for the 2008-09 and 2009-10 seasons. Over the last 23 years, the 6-foot-4 athlete has represented several teams, including Liverpool, Leeds United, and Fulham. Since 2021, Lonergan has competed for Everton, agreeing to represent them for a further season after the 2023 season ended.
The other oldest Premier League players in 2023 include:
Thiago Silva: September 22, 1984 (38), Chelsea FC
Lukasz Fabianski: April 18, 1985 (38), West Ham
Ashley Young: July 9, 1985 (38), Aston Villa
James Milner: January 4, 1986 (37), Liverpool
João Moutinho: September 8, 1986 (36), Wolverhampton Wanderers
Keylor Navas: December 15, 1986 (36), Nottingham Forest
Jamie Vardy: January 11, 1987 (36), Leicester City
Vincente Guaita: January 10, 1987 (36), Crystal Palace Eagles
Hugo Lloris: December 26, 1986 (36), Tottenham Hotspur
The oldest Premier League player ever
At 43 years, five months, and 11 days old, John Burridge is the oldest team member to play in the Premier League. The goalkeeper was active from 1992-95, playing for both Manchester City and Newcastle.
Burridge (aka Budgie) had been playing soccer for more than 20 years when the Premier League started in May of 1992. He joined, already over 40 years of age. According to The Twinspires Edge, Budgie kept goal for more than 20 clubs over his illustrious soccer career. In 1997, at the age of 47, he officially retired from the sport.
Burridge joined the Blackpool F.C. Hall of Fame in April 2006. He'd competed for the EFL League One team for five years of his nearly 30-year career.
The youngest Premier League player
Last year, 13-year-old Christopher Atherton became the youngest player in the United Kingdom to appear in a first-class, senior, fully-sanctioned competitive match in the English Premier League, setting a record that had been in place for 42 years.
Atherton, who was born in Northern Ireland, began playing soccer when he was only five years old, joining the Glenavon Academy. He developed quickly and, at eight years of age, started to aspire to play for a professional soccer club. Glenavon manager Gary Hamilton told ESPN, "He can play striker, he can play right, left wing, he can play in behind the frontman, he could play central midfield too." Hamilton expressed, "He's just such a good player."
Since his professional debut, Atherton has appeared in four matches, each time as a substitute, totaling over an hour of play. According to Sportheadline, Manchester City and Chelsea have expressed interest in the young player.
Just last week, Atherton shared a picture of his Red Devils kit on his Instagram stories. While it is uncertain what will happen with his trial at Manchester United, it is clear the young athlete from Ireland has a bright future in professional football.