Oldest NFL Quarterbacks: 16 Who Played Into Their 40s
Nearly all sports, when played at the highest level, are pursuits for the young. Professional careers align with athletic peaks, and the aging process will eventually force everyone, even Hall of Fame locks such as Peyton Manning, to retire. Careers for NFL players are notoriously short, so playing past age 30 is an accomplishment. The oldest NFL quarterbacks of all time put most athletes to shame by playing into their 40s.
Speaking of Manning, you won't see him on this list. Even though he played for a long time, he retired too early to qualify. So, who's the oldest NFL QB? Here are the oldest NFL quarterbacks, both current and retired, who played into their 40s.
16. Matt Hasselbeck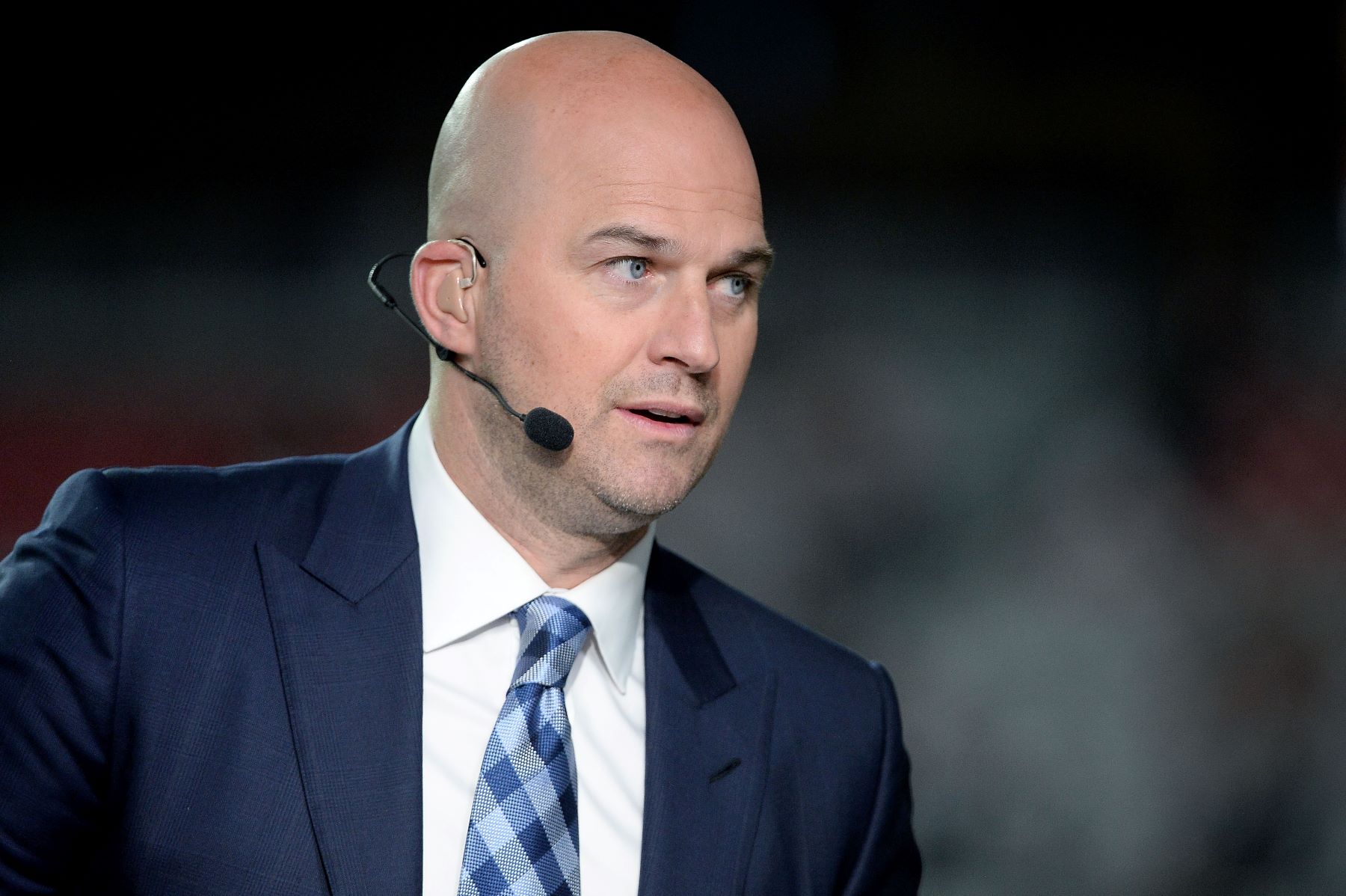 Final season: 2015
Age: 40
The man who led the Seattle Seahawks to their first Super Bowl appearance in 2006 was only about halfway through his career at that point. The Green Bay Packers drafted the Boston College product in 1999. In addition to playing for the Seahawks, he spent time with the Tennessee Titans before finishing his career with the Indianapolis Colts as one of the oldest NFL quarterbacks to ever put on the pads. Currently, he works as an ESPN NFL analyst.
15. Vince Evans
Age: 40
Final season: 1995
We don't blame you if you don't remember the highlights from Vince Evans' career, as there weren't many. According to Pro Football Reference, his best season was 1980 with the Chicago Bears when he completed 53% of his passes for 2,039 yards and 11 touchdowns. After leaving one storied franchise after the 1983 season, he landed with the Raiders in 1987 after spending time in the USFL, playing with them in both Los Angeles and Oakland.
14. Drew Brees
Age: 42
Final season: 2020
Having retired in the summer of 2021, according to the NFL, Drew Brees played in the National Football League as a quarterback for over 20 years, primarily with the New Orleans Saints. Brees ended his career with highlights including earning the title of Super Bowl XLIV MVP for the 2009 season and having the second-highest pass completion percentage in the NFL, behind only Tom Brady. He also beat Johnn Unitas's record for most consecutive games with a touchdown pass, which had been held for 52 years, according to the New Orleans Saints.
13. Joe Ferguson
Age: 40
Final season: 1990
No one will ever confuse Joe Ferguson for Peyton Manning, but he was good enough to stick around from 1973 all the way until 1990. According to Pro Football Reference, he spent most of his career with the Buffalo Bills, where he had five winning seasons in 12 years. After being traded from the Bills, he spent time with the Detroit Lions, the Tampa Bay Buccabeers, and the Indianapolis Colts before he walked away from the game.
12. Jim Hart
Age: 40
Final season: 1984
After playing at Southern Illinois in Carbondale, Jim Hart joined the St. Louis Cardinals (now the Arizona Cardinals) in 1966 and played for the team until 1983 before wrapping up his career with the Washington Redskins, according to the NFL. With a career of loyalty and longevity, Hart's time on the field coincided with five presidential administrations,
11. Len Dawson
Age: 40
Final season: 1975
By 21st-century standards, Len Dawson's stats from the Pro Football Hall of Fame don't jump out at you, but he's one of the all-time greats to step on the field. He guided the Kansas City Chiefs to an appearance in the very first Super Bowl in 1967 and helped the team win its first NFL title in 1970. One of the oldest NFL quarterbacks of all time was still effective in his final season, passing for 1,095 yards and five touchdowns over five games.
10. Charlie Conerly
Age: 40
Final season: 1961
A Washington Redskins draft pick, Charlie Conerly played for the New York Giants for the entirety of his 14-year career. A two-time pro-bowl player, he won a championship in 1956. Since he served in World War Two, Conerly's career didn't start until he was 27 years old in 1948.
9. Tom Brady
Final season: 2021
Age: 44
Love him or hate him, Tom Brady is one of the all-time greats in the history of the NFL and professional football. Having played most famously for the New England Patriots, Brady also played with the Tampa Bay Buccaneers for his final two seasons, according to ESPN. After a swirl of rumors, Brady officially announced his retirement from the NFL after 22 seasons, though some fans hope he'll reconsider and make a comeback. If this is the end for Tom Brady, he's a shoo-in for the history books and the Pro Football Hall of Fame in 2027.
8. Mark Brunell
Final season: 2011
Age: 41
Playing from 1994 until 2007, Mark Brunell originally got his start with the Green Bay Packers, being taken in the fifth round of the 1993 draft, according to Pro Football Reference. Despite that, he would spend the longest stint of his 17-season career with the Jacksonville Jaguars from 1995 to 2004, when he decamped to join the Washington Redskins. Later playing for the New Orleans Satins and then lastly with the New York Jets in 2011, the three-time Pro Bowler wound up leading the league in passing once, in 1996 and managed to lead the league in sacks twice, in 1996 and 2001. Sadly, Brunell is now most famous for his financial escapades, which led the quarterback who had once made $70 million into bankruptcy.
7. Brett Favre
Final season: 2010
Age: 41
Brett Favre racked up a ton of titles, awards, and recognitions throughout his 20 seasons in the NFL, including being known as a gunslinger, a Super Bowl champion, one of the wealthiest quarterbacks in the business, and one of the oldest NFL quarterbacks to ever suit up. Know primarily for his long run with the Green Bay Packers, Favre caused ire with fans after announcing his retirement in 2008 and then joining up with the New York Jets soon after. It didn't help that his final season with the Minnesota Vikings wasn't anything to write home about, but the year before that he passed for 4,202 yards and 33 touchdowns, according to the NFL.
6. Earl Morrall
Final season: 1976
Age: 42
When he became a member of the 1972 Miami Dolphins — the only team to ever go undefeated from start to finish over a regular season and an entire playoff in NFL history — quarterback Earl Morrall had already been a professional football player for 17 seasons. According to Pro Football Reference, Earl was drafted at 22 and was 38 when the Dolphins went on their historic run. He played all the way through 1976 and promptly landed a gig at the University of Miami when he stopped playing.
5. Doug Flutie
Final season: 2005
Age: 43
Doug Flutie, one of the greatest college quarterbacks in history traveled a winding path on his way to becoming one of the oldest NFL quarterbacks of all time.
Prowling pro football sidelines from 1986 to 2005 according to the NFL, Flutie got a starting shot with the New England Patriots in 1987, but then promptly disappeared into the icy wilderness of the Canadian Football League for almost a decade, and later being inducted in the Canadian Football Hall of Fame. Flutie eventually returned to the NFL in 1998 to head up the signal calling for the Buffalo Bills and finally retired in 2005 after a season with the same Patriots that first gave him a starting position.
4. Vinny Testaverde
Final season: 2007
Age: 44
Everyone figured that Vinny Testaverde would have a noteworthy NFL career after winning the Heisman Trophy and being drafted first overall in 1987. We don't know how many people would have bet on either his underwhelming CV for his time in the NFL or the length of his career. Despite his apparent mediocrity, Vinny Testaverde wound up spending 21 years in the NFL and was a professional football player well into his 40s, according to ESPN.
3. Warren Moon
Final season: 2000
Age: 44
A onetime record holder for the most passing touchdowns in NFL history, Warren Moon was able to parlay his physical gifts and throwing acumen into a career that spanned from 1983 to 2000. Coming out of college in 1978, Moon saw zero interest coming from the NFL and spent the first five years of his post-collegiate career in the Canadian Football League. Imagine what could have happened if Moon, who retired at 44, was able to spend those seasons in the NFL.
2. Steve DeBerg
Final season: 1998
Age: 44
So good that Peyton Manning allegedly studied his film, Steve DeBerg played in the NFL for two decades but only accumulated 140 starts, which is why he's known as a career backup. Still, he passed for a respectable 34,241 yards and 196 touchdowns over 17 seasons that included a four-year hiatus from 1994 through 1997, according to Pro Football Reference. Picked up by the Dallas Cowboys in the 10th round, DeBerg spent time with the San Francisco 49ers, the Kansas City Chiefs, and Tampa Bay Buccaneers before ending his career with the Atlanta Falcons.
1. George Blanda
Final season: 1975
Age: 48
When it comes to quarterbacks in the NFL, there's young, there's Peyton Manning old, there's Brett Favre old, and then there's George Blanda. According to the NFL, Blanda first played a professional football game in 1949 and didn't retire until 1975 as the league's leading scorer. He is also the only quarterback on this list to also kick field goals in professional NFL games, even if most of his numbers are pre-merger.
RELATED: Tom Brady is Considering Retirement in a Second Sport After Just 1 Week Away From Football: 'I Suck at That Sport'