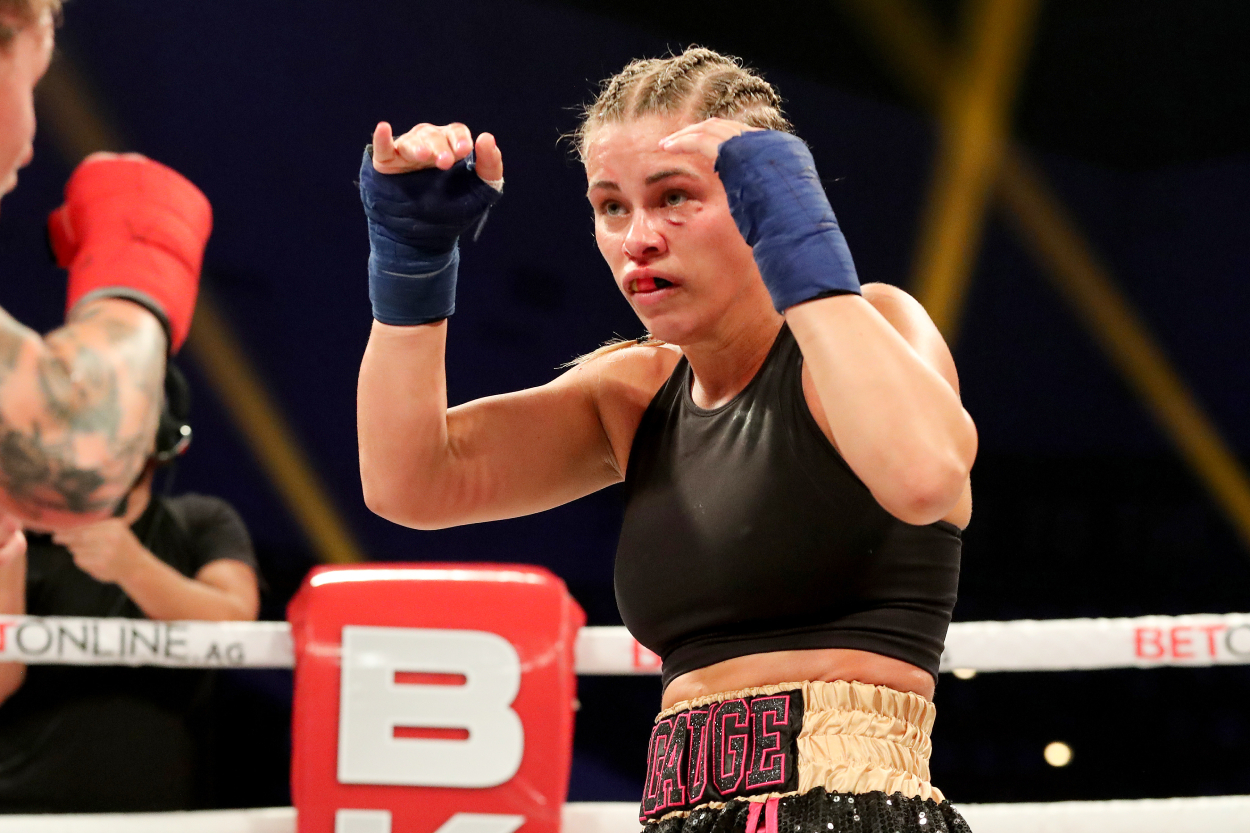 Paige VanZant Talks Portland Trail Blazers, Bare-Knuckle Fighting, and 'Creepy DMs'
Former UFC fighter Paige VanZant talked Portland Trail Blazers, bare-knuckle fighting, and the creepy DMs she has gotten on social media.
Paige VanZant has pretty much done it all. From modeling to dancing to MMA and now to bare-knuckle fighting, VanZant has been all over the map. VanZant recently spoke on a variety of topics ranging from the Portland Trail Blazers, her move to bare-knuckle fighting, and the "creepy DMs" she receives.
Paige VanZant lost her bare-knuckle debut in February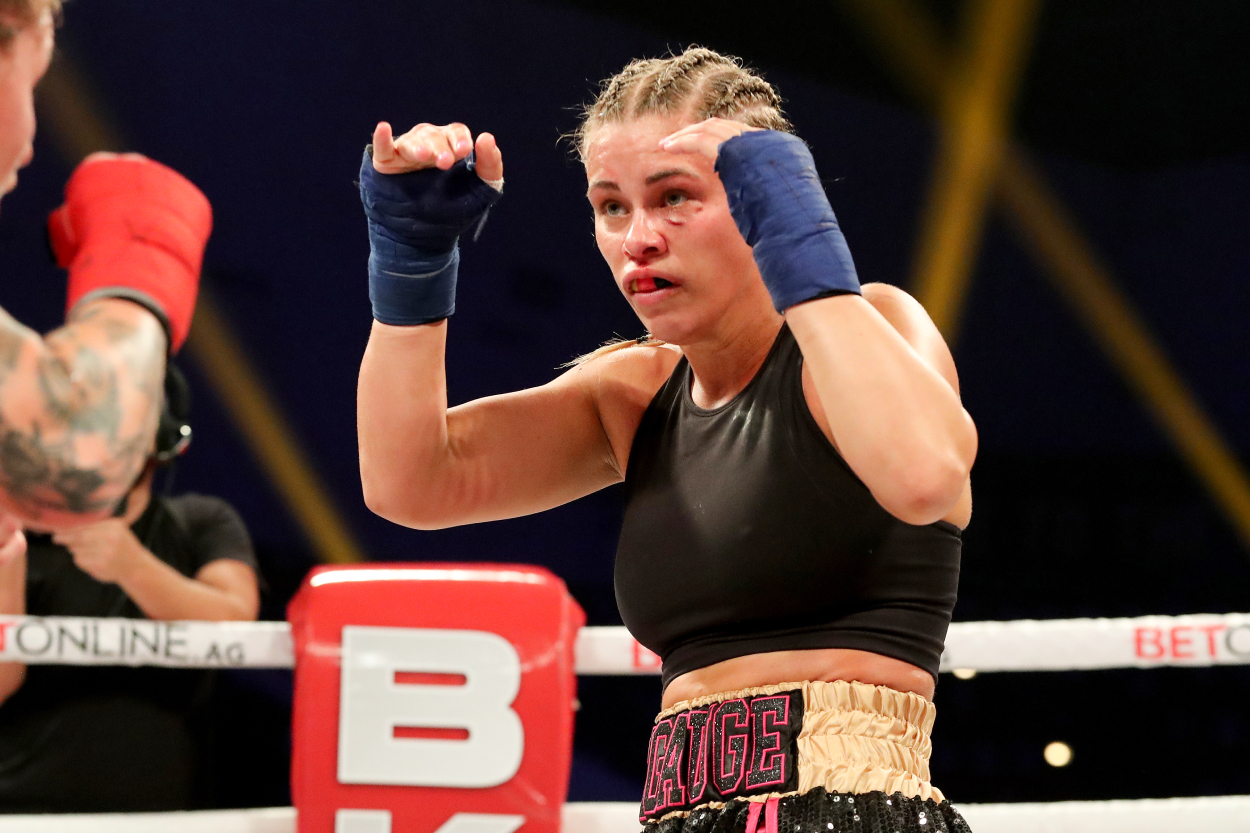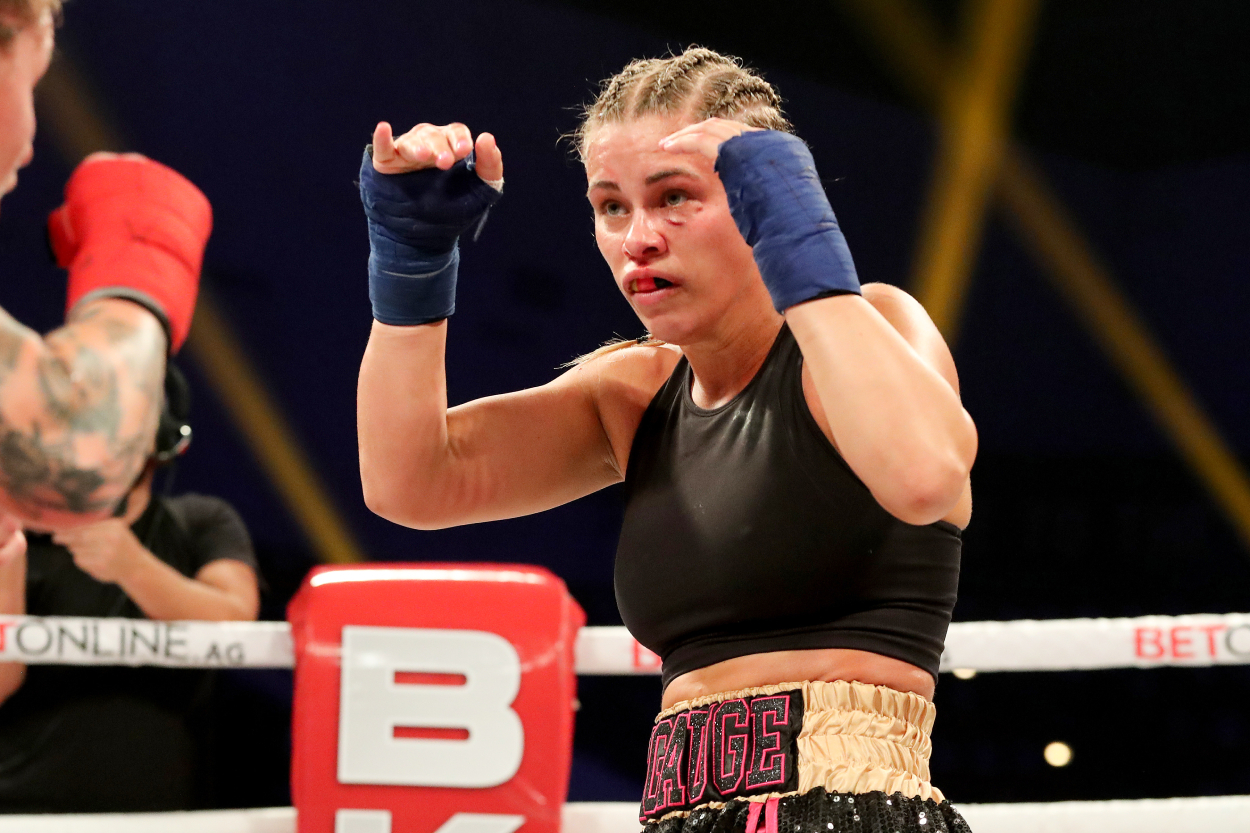 Paige VanZant left the UFC and made her debut at the Bare Knuckle Fighting Championship's "KnuckleMania" in February. Although it didn't turn out the way she planned, she's ready to get back in the ring. VanZant lost a five-round unanimous decision to Britain Hart in what she described as a learning process.
"For me, honestly, there's a few things I'm going to take away from it and go back to my gym and adjust and learn," VanZant said on her Sirius XM show Knuckle Up Radio. "It was a really big learning process throughout the fight. As the rounds went, I feel I was kind of finding my rhythm and finding my groove and kind of understanding what was working, what wasn't."
VanZant said she'll be back in the ring soon. "It sucks. It's unfortunate. I'm not happy that I lost ever, it's the biggest letdown in the world but I know it's not going to shake me," she said. "It's not going to define me. I know with my performance what I did wrong and I can go back and learn and get better and what an inspiration I hope to other people who are questioning if they belong in something or trying something new and have that question like 'what if I fail?' Yeah, what if you fail? It's fine. It's not a big deal."
Paige VanZant said the Portland Trail Blazers need to be tougher
During a January interview on the Endless Hustle podcast, Paige VanZant revealed she used to be a dancer for her hometown Portland Trail Blazers. VanZant grew up in a small Oregon town and was always a fan of the team. She got a chance to dance for the team at a young age.
"I was a Junior Blazer Dancer," she said. "I danced for the Blazers back in the day when I feel they used to be called the Jail Blazers. That era is when I danced for them. I was, gosh, like 12 or 13 years old. The kids in the area who were good at dancing got a chance to go on and perform. It gave us some cool professional experience and I got free tickets to the Blazer game."
VanZant remains a Trail Blazers fan. She knows the team is getting close to being a legitimate contender, and she has some advice for the team. "Maybe the Blazers need to find that toughness again," she said. "They're doing well. They're getting far, but make them a little more tough."
VanZant talks about the creepy DMs she has received
Paige VanZant is much more than a fighter. She's an entertainer. She's been on Dancing With the Stars and has made some noise modeling in Sports Illustrated's Swimsuit Issue. She made even more noise while quarantining during the COVID-19 pandemic.
VanZant and her husband, MMA fighter Austin Vanderford, posted nude photos on VanZant's Instagram account. VanZant has 2.8 million followers. "I'm happy that people thought our photoshoot was sexy, but we were just having fun," VanZant said on the Endless Hustle podcast. "We're married. We were just trying to spread a little bit of happiness during the first two weeks of quarantine."
VanZant said she just wants to be able to be herself. She said she knows she's different than most fighters. She also knows that with racy photos come the crazy comments. "I'm trying to be a little more engaging with fans on social media," she said. "The creepy DMs definitely have not gone down. I've gotten married and thought they would. There's too many (creepy ones) to think about. I don't know what the deal is with people obsessed with my feet, but I get the craziest feet-fetish fans. It's crazy."