What is UFC Star Paige VanZant's Net Worth?
Paige VanZant is easily one of the most popular UFC fighters in the world right now. While her win-loss record isn't the greatest, she's made a fine career for herself in the octagon while also making a name for herself out of it. She's appeared on numerous television shows, has modeled for the famed Sports Illustrated swimsuit issue, and has written a successful autobiography. At just 26 years of age, she's become quite the crossover star and has made a good chunk of change doing it.
So exactly how much is Paige VanZant worth?
Paige VanZant's fighting career
Born Paige Sletten in 1994, the admitted tomboy legally changed her name to Paige VanZant after constant bullying in high school. In her autobiography, "Rise: Surviving the Fight of My Life," VanZant says she was sexually assaulted by a group of male classmates, which led to the bullying as others believed she'd consented to the act. She says that she considered suicide but that turning to mixed martial arts helped save her life.
She later moved to Nevada and began training at the gym of UFC legend Ken Shamrock. After winning her first amateur fight in 2012 at the age of 18, VanZant made her professional MMA debut that same year, defeating Jordan Nicole Gaza via split decision at UWF's Tournament of the Warriors. She won three of her first four pro fights and made her debut in UFC in November 2014. VanZant was one of 11 fighters brought in to the promotion to help debut the women's strawweight division.
Paige VanZant won her UFC debut, beating Kailin Curran via third-round TKO. She won her next two fights before being submitted by Rose Namajunas in December 2015, her first loss in UFC. She went on to lose two of her next three fights before getting back on track with a win over Rachael Ostovich in January 2019 to move her career record to 8-4. An arm injury has kept her out of action for the last 18 months but she returns to the octagon this Saturday night at UFC 251 to take on Amanda Ribas.
She says she makes more on Instagram than she does for UFC
Paige VanZant has long been an advocate for equal pay in UFC. With her contract set to expire after her fight at UFC 251, VanZant is exploring different options as she doesn't feel she's currently paid what she's worth to the promotion.
In an interview last year on "Ariel Helwani's MMA Show" on ESPN, VanZant said that she makes more on Instagram than she does fighting.
"With endorsements, I make way more money sitting at home posting pictures on Instagram than I do fighting. If I were to stop everything I do outside of fighting and just fight, I would be at a loss financially by a long shot.

"If I'm gonna keep breaking my arm, if I'm gonna keep bleeding and sacrificing for this sport, I think that all fighters and all female fighters need to be recognized.

"I've just been extremely accomplished outside of the UFC, as well as inside of the UFC. Five wins in the UFC, four finishes, I've been main event twice, and I think someone with those accolades should be paid more."

Paige VanZant
How much is Paige VanZant worth?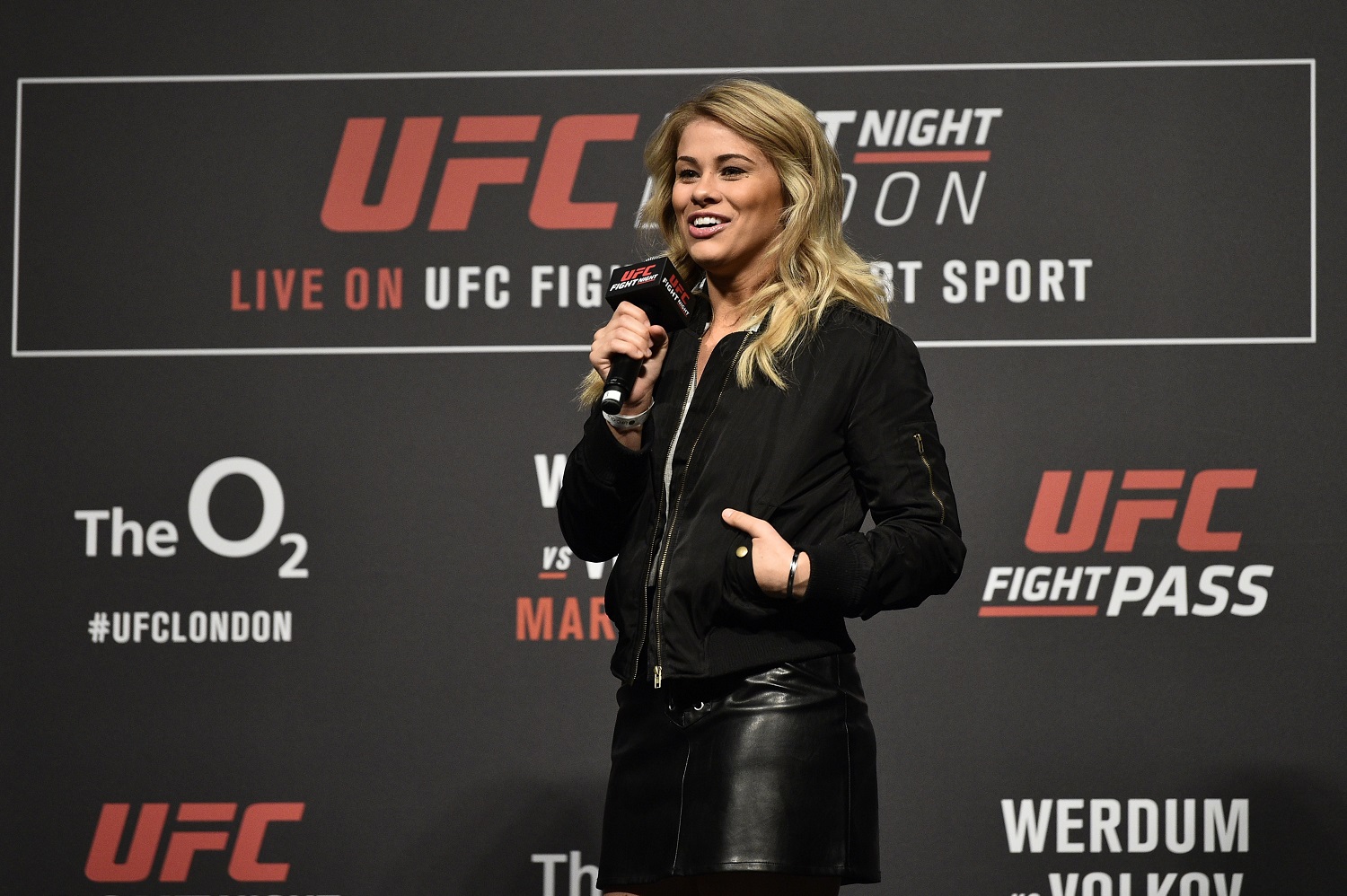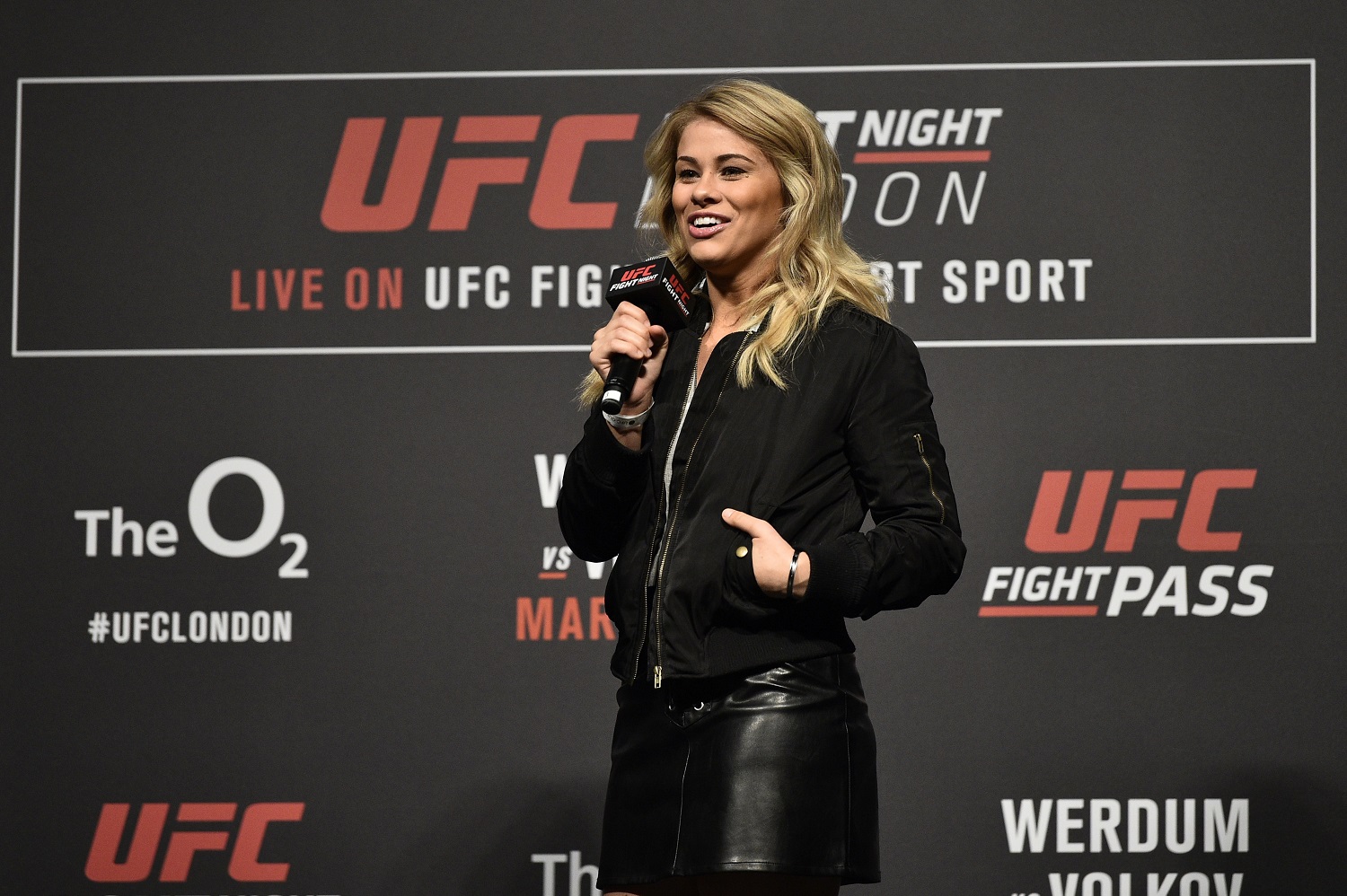 As mentioned, in addition to her career in UFC, Paige VanZant has appeared on multiple television shows, such as "Dancing With the Stars" and "Chopped." She appeared in the 2019 edition of the Sports Illustrated swimsuit issue and has also appeared in ads for Nike and Columbia Sportswear.
WealthyPersons.com says that Paige VanZant is currently worth approximately $1 million while other outlets have it as high as $3.5 million, which likely means it's somewhere in the middle. Either way, at 26, she's already built a nice, little fortune. Nobody quite knows what the future holds for her for the moment but whether she continues to fight for UFC or decides to explore other avenues, Paige VanZant's brand and net worth are only going to continue to grow.