UFC 251: Paige VanZant Made More on 'Dancing With the Stars' Than From 8 Fights
Jon Jones isn't going to join his brothers in the NFL, Conor McGregor has shown that boxing isn't a viable alternative career option, and Amanda Nunes will be pressed for time once she becomes a new mother this summer. So, Paige VanZant is the rare fighter seeking more money from UFC boss Dana White who can rely on outside income if all else fails.
UFC 251 is a make-a-break night for Paige VanZant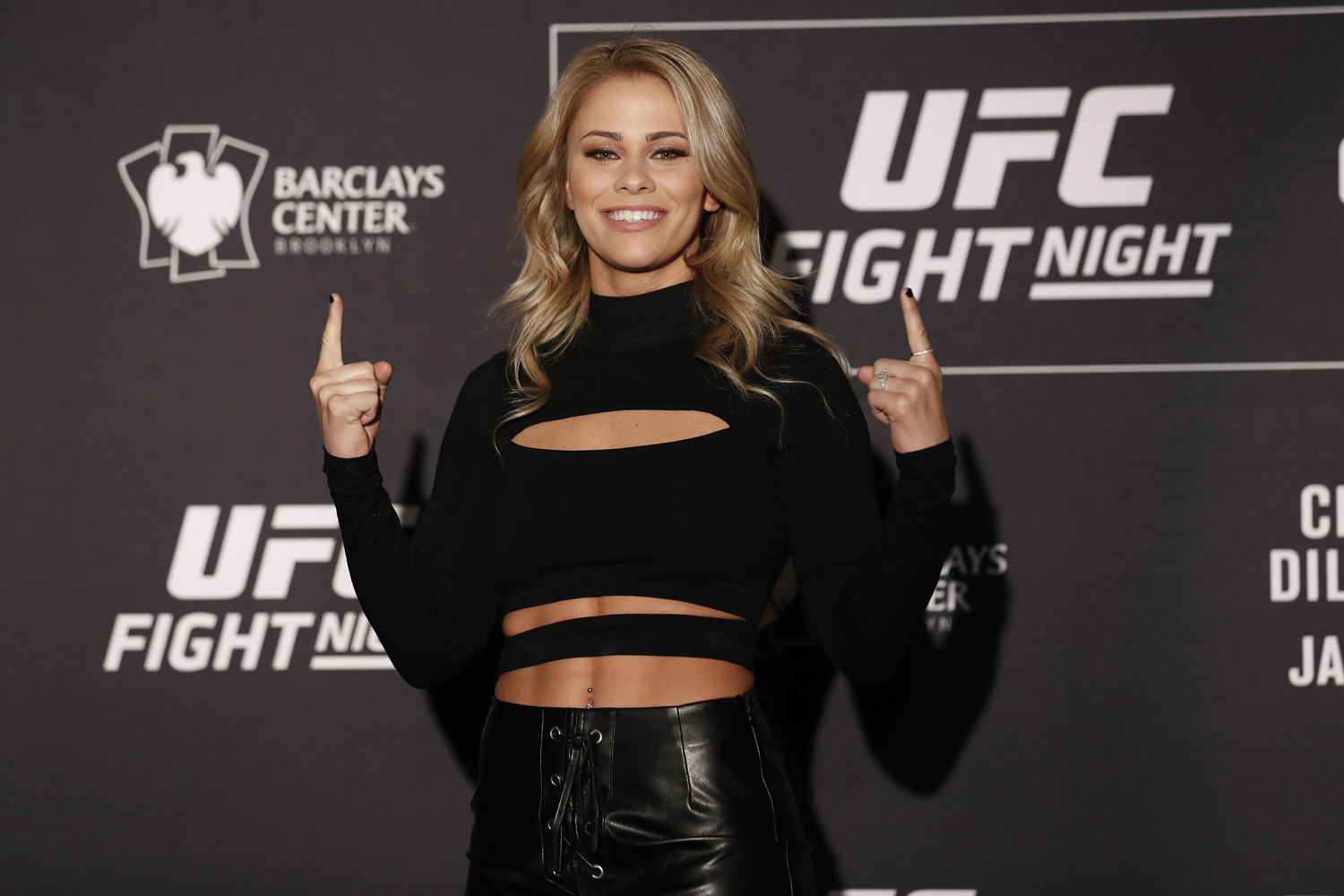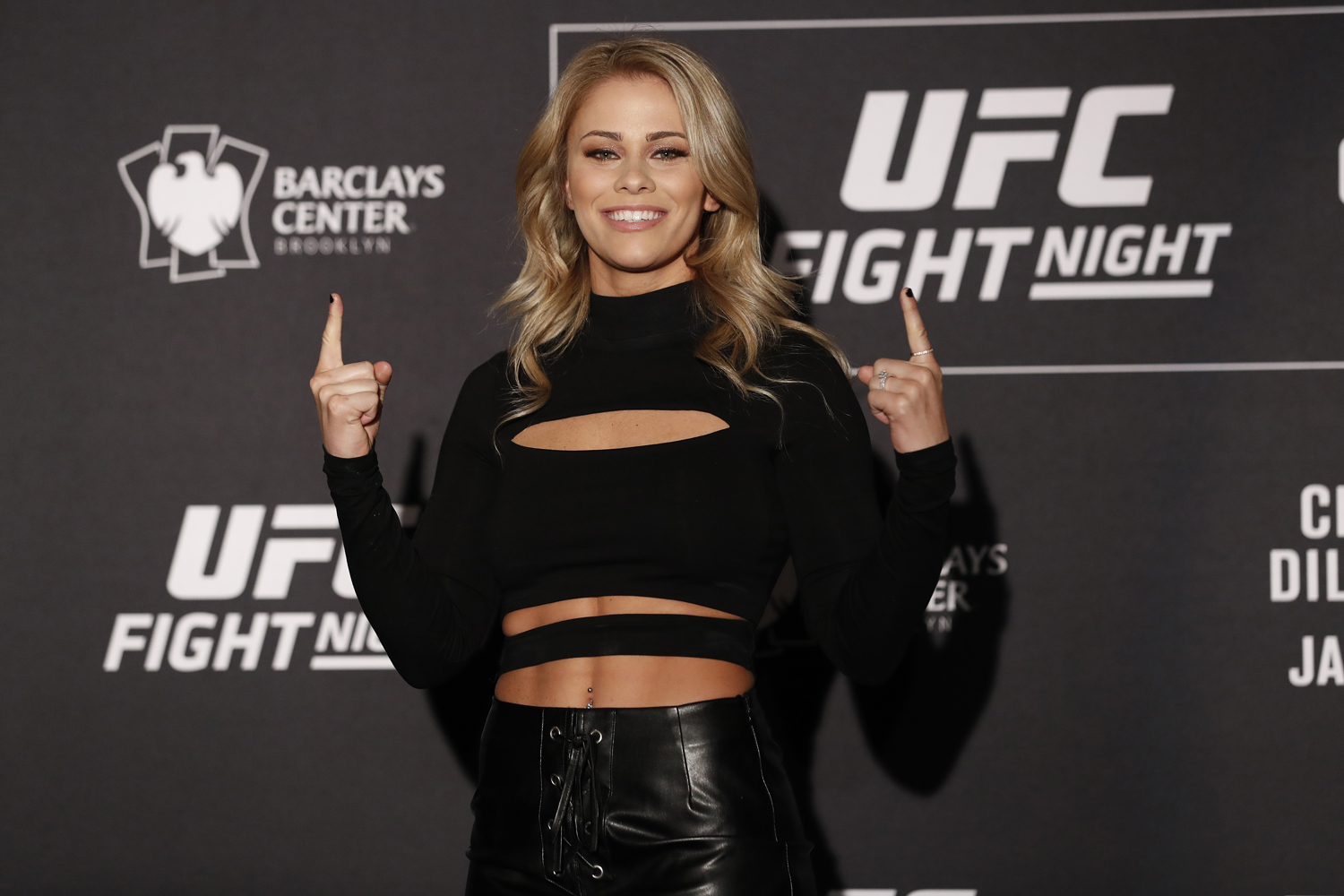 Paige VanZant is on the main card for UFC 251, which is scheduled for July 12 in Abu Dhabi. She'll be fighting flyweight Amanda Ribas as a warm-up for three title fights, including the men's welterweight clash between Kamaru Usman and Gilbert Burns.
VanZant vs. Ribas was originally scheduled for last March, but VanZant, who hasn't fought since January 2019, pulled out with an unspecified injury. In fact, sightings of VanZant, who has had a series of arm injuries, inside the octagon have been rare for 4 ½ years.
Since fighting three times in eight months in 2015, VanZant has fought just four opponents, and two of those matches have ended in losses. She did get back on the winning track in January 2019 by making Rachael Ostovich submit in the second round, but VanZant's career record is just 8-4.
Making her status even more precarious, VanZant is entering the last fight on her current contract with UFC boss Dana White. As popular as she is, a loss at UFC 251 would absolutely weaken her negotiating position.
Paige VanZant has been moonlighting
Paige VanZant hasn't been fighting much in recent years, but it's not like she's been difficult to find on TV. VanZant signed on for Season 22 of Dancing with the Stars in 2016, where she was partnered with professional dancer Mark Ballas. VanZant, whose parents owned a dance studio while she was growing up, made it to the finals of DWTS but placed second to model Nyle DiMarco.
Her TV adventure the following season was on Chopped on the Food Network, where VanZant, nicknamed "12 Gauge" because of her love on hunting, sailed through all three rounds, capping her appearance by beating Olympic figure-skating gold medalist Dorothy Hamill.
VanZant's media project in the spring of 2018 was the release of her autobiography.
The Food Network show and the book likely didn't net VanZant much money, but Dancing with the Stars was a financial bonanza. So much so, in fact, that VanZant, 26, made a surprising revelation this week ahead of UFC 251.
Fighting isn't close to her leading source of income
Paige VanZant has fought eight times since her UFC debut in 2014. She said this week that her current contract, which expires after UFC 251, pays her $46,000 to show up and another $46,000 if she wins.
"I have made more money in Dancing with the Stars than I have in my entire UFC career combined," VanZant told ESPN. "Every fight, every win, every bonus. And it just shows the (TV) money is out there."
That sounds very much like a warning shot in the general direction of Dana White, whose stable of top UFC fighters is in various stages of rebellion over money. Light heavyweight champ Jon Jones has made noise about wanting out of his contract, and major PPV draw Conor McGregor and two-division champ Henry Cejudo claim that they've retired. Women's two-division champ Amanda Nunes has also been dropping hints about not coming back after wife Nina Ansaroff gives birth in September.
It's known that VanZant makes good money from her Instagram account, which has 2.5 million followers and includes some provocative protos of the Dundee, Oregon, native. However, she says she is putting all of her energy into preparing for UFC 251.
"For this fight, I have dropped every single sponsor, I haven't posted anything on Instagram. Nothing matters to me except for this fight. It's a clean slate for me. I'm not promoting any sponsors, I have nothing. I'm just excited to go out there and prove my value to absolutely everybody. And I think fighting is how I do that."

— Paige VanZant