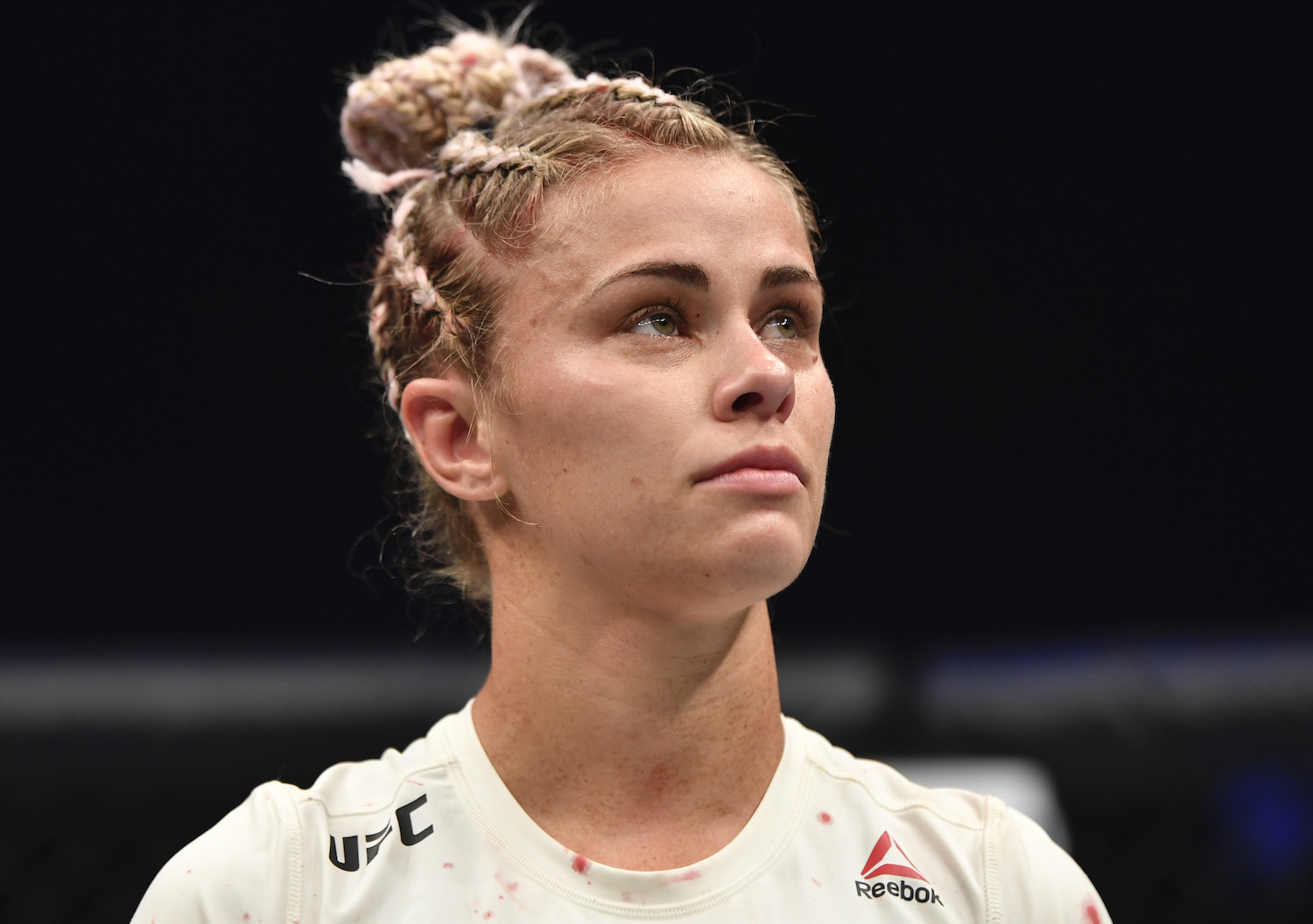 Paige VanZant Signs New $1 Million Deal to Fight and It's Not With UFC or in MMA
Paige VanZant has made her name in the UFC. Going forward, VanZant will no longer fight in UFC. She won't even fight in MMA. She's signed a deal worth over $1 million to fight in Bare Knuckle FC.
Paige VanZant said weeks before UFC 251 that she was undervalued, made considerably more money in her work outside of the octagon, and planned on testing the free agency waters after her Fight Island bout regardless of the outcome. This week VanZant announced she is no longer a free agent as she inked a new deal. Interestingly, it's not with the UFC and even more intriguing, it's not even in MMA. VanZant has signed with Bare Knuckle FC. 
Paige VanZant considering a move outside of UFC
Earlier in the summer, Paige VanZant joined a growing list of UFC fighters, including Jon Jones and Curtis Blaydes, who expressed discontent with the wages paid by the fight promotion. 
"I made more money on 'Dancing with the Stars' than I have in my entire UFC career combined. Every fight, every win, every bonus," VanZant told ESPN's Ariel Herwani days before her fight at UFC 251 against Amanda Ribas. That fight, in which she was paid $46,000, was the last on her contract with UFC. While VanZant said was open to re-signing with the UFC, she wanted to test her value on the open market with other promotions.
"I just feel like a regular extension isn't what I want, and I want to prove my worth and my value — and I want a brand-new contract. And I'm really excited to get that opportunity and really test the free agency because how do you know what your value is unless you can go test it amongst all the other sharks?"
Paige VanZant gets dominated; Dana White lets her know
While Paige VanZant had every motivation to perform well in the final fight on her UFC contract, she didn't. The up-and-coming Amanda Ribas dominated VanZant from the outset. Ribas won in the first round via an armbar submission. 
Without question, it was a disappointing result for VanZant, whose record dropped to 8-5. More troubling, VanZant's record since 2016 is just 1-3. She's not only been limited in her number of fights due to numerous injuries, but when she has stepped inside the octagon, it's been lackluster. UFC President Dana White, who's never one to mince words, was quick to point out Paige VanZant's recent performances. 
"I like Paige … it's like Blaydes, when Blaydes fought last. When you talk all that stuff, 'I'm not being paid enough,' you know?" White said in the UFC 251 post-fight press conference. "Fighting inconsistently, one time in the last year. Injuries, and then got smoked in the first round of the fight? She should definitely test free agency."
VanZant signs with Bare Knuckle FC
The suspense of Paige VanZant's future came to an end this week when she announced she had signed a four-fight deal with Bare Knuckle FC reportedly worth over $1 million. While the move came as a surprise to many, especially those who thought she would join Bellator where her husband Austin Vanderford fights, VanZant said it was not just about money. It's also about her looks, which are often used by her critics to discredit her ability.
"I feel like I still have this stigma in MMA that I'm just a pretty face, and what a way to prove to the people that's not the way I see myself at all," she told ESPN's Ariel Helwani. 
With the uncertainty of where she would fight next now behind her, Paige VanZant can move forward with her career in Bare Knuckle, at least for the next four fights. After that, she may have a change of heart and return to UFC or join Bellator. Wherever she ends up, she will have a loyal following, and she will have her critics. She'll just have to win them over one fight at a time.