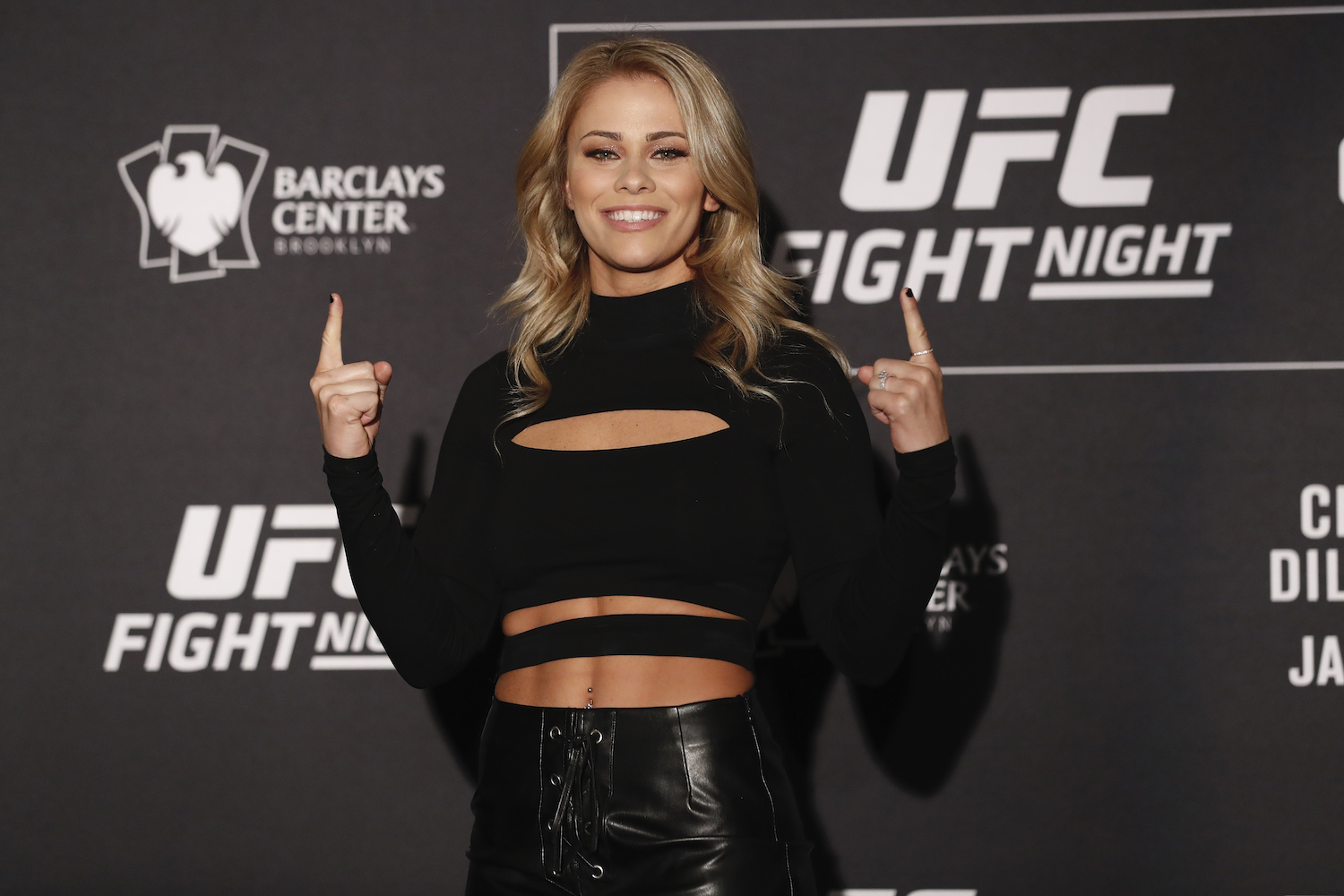 Why Former UFC Fighter Paige VanZant Is Getting Paid for Nudes Like an OnlyFans Content Creator
Paige VanZant has had a rough 2020 contracting COVID-19 from her husband and losing her final UFC fight. Now, she's in a nude photo controversy with fans.
Paige VanZant has had a tough 2020 with more ups and downs than most. In addition to dealing with a worldwide pandemic, which included contracting the virus from her husband, VanZant lost her final UFC fight in July, then announced she was moving to fight with the Bare Knuckle Fighting Championship later in the summer. Now, the MMA fighter is dealing with a controversy where she's facing backlash from fans who misunderstood a request to send her money and aren't receiving nude photos in return.
Paige VanZant's MMA career
Paige VanZant debuted with the UFC in November 2014. For the next six years, she struggled to maintain a consistent fight schedule dealing with various injuries and multiple surgeries. Before facing Amanda Ribas on Fight Island in July, VanZant joined a growing list of UFC fighters that expressed displeasure with the promotion's pay structure and said she would test the market after the fight no matter the results.
VanZant said she had made more money on Instagram than she made during her entire UFC career. Following her convincing loss to Ribas, UFC President Dana White was less than enthusiastic about VanZant's return and encouraged her to explore other opportunities. 
In August, Paige VanZant made good on her promise and surprised many of her fans when she announced she was joining the Bare Knuckle Fighting Championship. She signed a lucrative four-bout deal with the promotion. 
Paige VanZant excels outside of fighting
While Paige VanZant gained notoriety for her work inside the octagon, she also developed quite a reputation outside the cage. The 26-year-old, who competed on one season of Dancing With the Stars, appeared in the popular Sports Illustrated Swimsuit Issue back in 2019, which was a dream come true.  
"I got a small taste of modeling as a child by being in some ads for a few clothing companies. I never got a real feel for it until later on in my career," she told the magazine. "Being in Sports Illustrated Swimsuit Issue is the pinnacle of my modeling career thus far. I would love to continue modeling and show off the girly side of me that people don't get to see when I am training for fights."  
VanZant and controversy around OnlyFans and nude photos
When the pandemic hit, Paige VanZant and her husband, Bellator middleweight fighter Austin Vanderford, got bored and creative, posting a series of photos of the pair on Instagram in various states of undress. That wasn't the first time she shared provocative images of herself on social media. Not surprisingly, numerous fans have repeatedly suggested she create an OnlyFans account, which allows content creators to earn money from subscribers and often includes more explicit content.  
In a recent question-answer session with fans, VanZant received numerous requests to create an OnlyFans account. She informed her fans she wouldn't create an account, but if they wanted to show their appreciation for what she posts on Instagram, they could digitally send her money through Venmo. VanZant was surprised by the response.  
"Five or ten people sent me money and thought that they would be receiving an explicit picture," VanZant told TalkSport.com. "That was absolutely not what was going to happen. I'm sorry for the confusion and for anybody who sent me money, hoping to get nudes or anything like that. The point is, I'm not doing an OnlyFans because I'm not going to do that kind of stuff."
Paige VanZant said she donated the funds she received to animal charities in Florida. Interestingly, she didn't rule out possibly creating an account in the future when she said she doesn't judge others who are on the platform, but "it's just not for me at this stage of my life." 
Until then, VanZant is focused on her fight career with her debut in Bare Knuckle scheduled for February 2021.