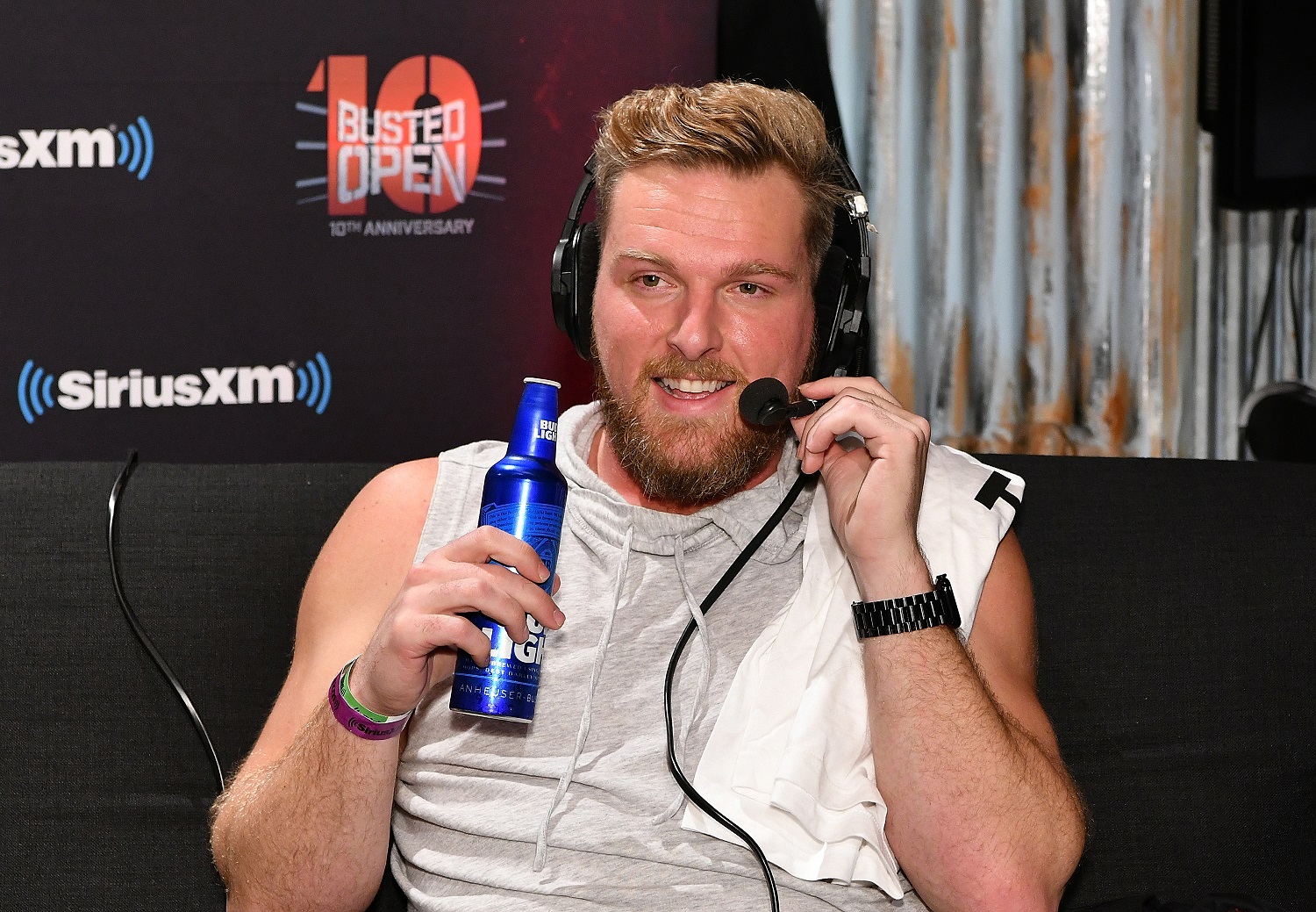 Pat McAfee Has Emphatically Rejected an Insulting Offer to Resume His Football Career: 'What Are We Even Talking About?'
Pat McAfee felt insulted when approached recently by a TV executive who wanted to know if he'd come out of retirement to play in the USFL.
Article Highlights:
Pat McAfee was a top NFL punter for the Indianapolis Colts before retiring at 29 following multiple knee surgeries
McAfee says a TV executive recently inquired whether he'd consider punting in the USFL
If there's going to be a comeback, McAfee says it would be as a quarterback
One gets the feeling that Pat McAfee can do just about anything he wants as long as he puts his mind to it. So far, he's succeeded in the NFL, professional wrestling, and broadcasting. Someone recently thought that the former Indianapolis Colts punter might consider a second go-round kicking the ball.
They thought wrong. If a team wants McAfee to come out of retirement, they'll need to offer him the chance to throw the ball rather than kick it.
Pat McAfee had enough after eight NFL seasons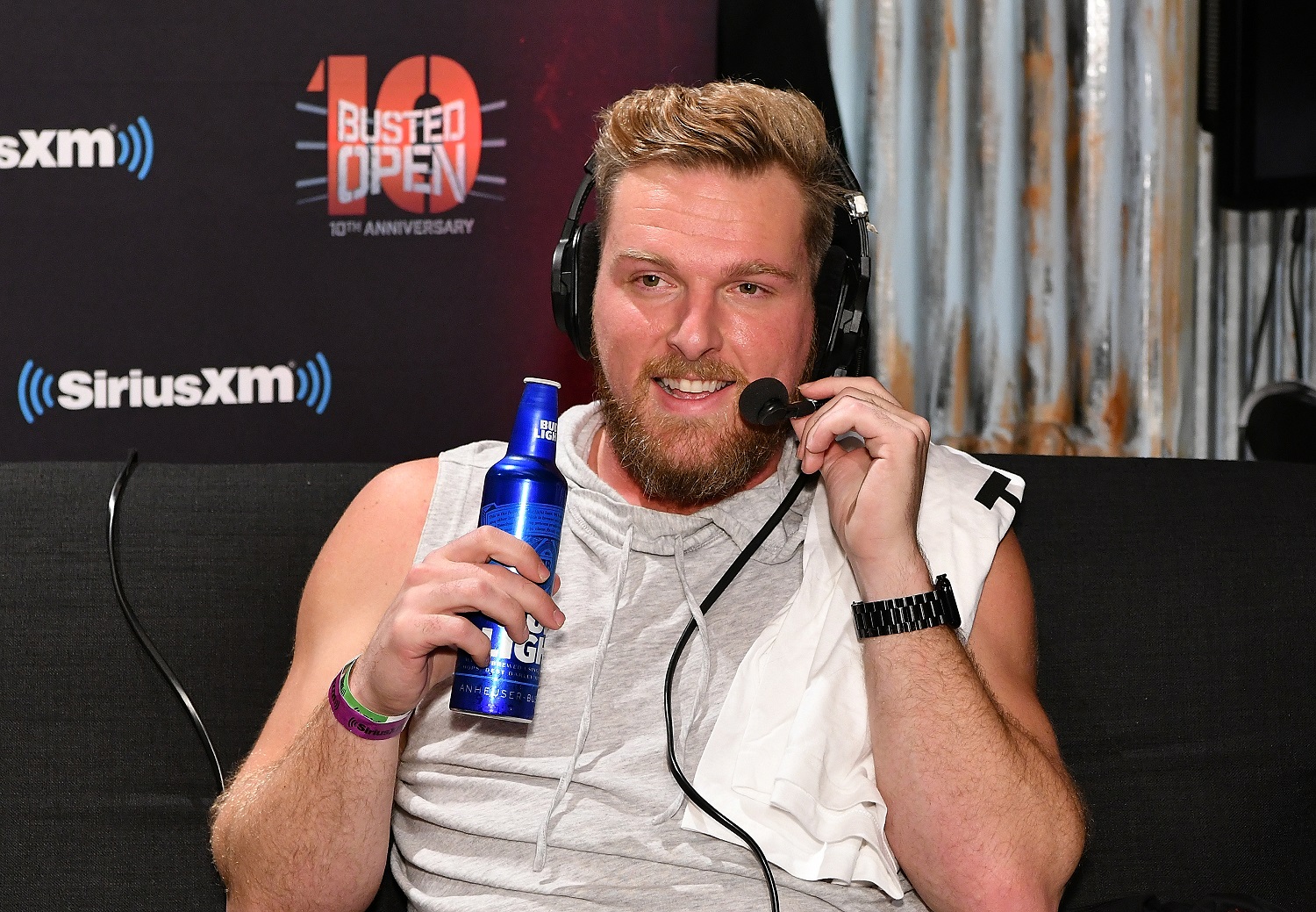 Pat McAfee established himself as a high-caliber placekicker and punter as a four-year standout at West Virginia before going to Indianapolis as a seventh-round draft pick in 2009. Though he also handled kickoff duties to start his pro career, the Colts saw McAfee as their long-term punter.
Over the next eight seasons, he appeared in 127 of 128 games, earning two Pro Bowl berths and one first-team All-Pro selection. McAfee led the NFL in net punting average in 2014 and gross average in 2016, but he opted to retire following the season and three knee surgeries in four years.
McAfee, who gained a reputation as a reliable and entertaining interview in NFL locker rooms, immediately joined Barstool Sports, where he quickly won over audiences with his savvy analysis and blunt opinions. Shortly after starting that career, he also began dabbling in professional wrestling as both a competitor and an announcer.
Most recently, he has been doing his daily show on SiriusXM and moonlighting as a commentator on wrestling's Friday Night Smackdown.
Pat McAfee has emphatically rejected an insulting offer
At just 34 years old, and factoring in his current physical condition, Pat McAfee looks an awful lot like a guy who could still play in the NFL. In fact, there were suggestions as recently as a year ago that the Pittsburgh Steelers should pursue McAfee, a native of Plum, Pennsylvania.
Given the way his media career has taken off, though, there is no reason for McAfee to go back to football five years after leaving. Still, that didn't stop someone from inquiring more recently. The feeler came from someone with an interest in the revival of an old league that's re-starting up in April with eight teams and 10-game schedules.
"Yeah, the USFL, it's coming back in the spring," McAfee said on his show last week, according to Barrett Sports Media. "I was actually approached by someone at Fox asking if I wanted to kick in the USFL."
McAfee never holds back, and he wasn't going to start now.
"That's one of the biggest smacks in the mouth that I've ever received," McAfee continued. "I'll buy one of these teams if that is happening. Maybe that's something. Or maybe I'll go kick in The Rock's league, thank you."
Dwayne "The Rock" Johnson bought the assets of the XFL. Details of a re-launch should arrive soon.
McAfee wasn't done.
"If I'm kicking in anything, I'm not kicking in the f****** USFL when I'm 34 years old. What are we even talking about? I'll play quarterback in the USFL if that would've been pitched."

Pat McAfee
He doesn't even want to deal with massages, let alone punting
(Warning: There are two bits of NSFW language in the above video.)
Again, 34 years old is not too old to play pro football. That's especially true for punters, who don't spend much of the season sticking their nose in there against linebackers or linemen.
At this point, however, Pat McAfee isn't sure he can handle the massages, let alone the physical activity of games. McAfee says he has tried Tom Brady's TB12 massage therapy focused on aiding muscle recovery and came away unconvinced that what works for a 44-year-old quarterback could work for him.
"Those massages are terrible," McAfee said, according to Men's Health. "I did it one time, and the next morning I was sore in places I didn't know I had f****** muscles. He was rolling and working on all these muscles that I didn't know I had nor needed. … The next day, I couldn't even f****** move my foot.
"Like, I'm never doing that again. … I'm soft, I think."
Like Sportscasting on Facebook. Follow us on Twitter @sportscasting19.