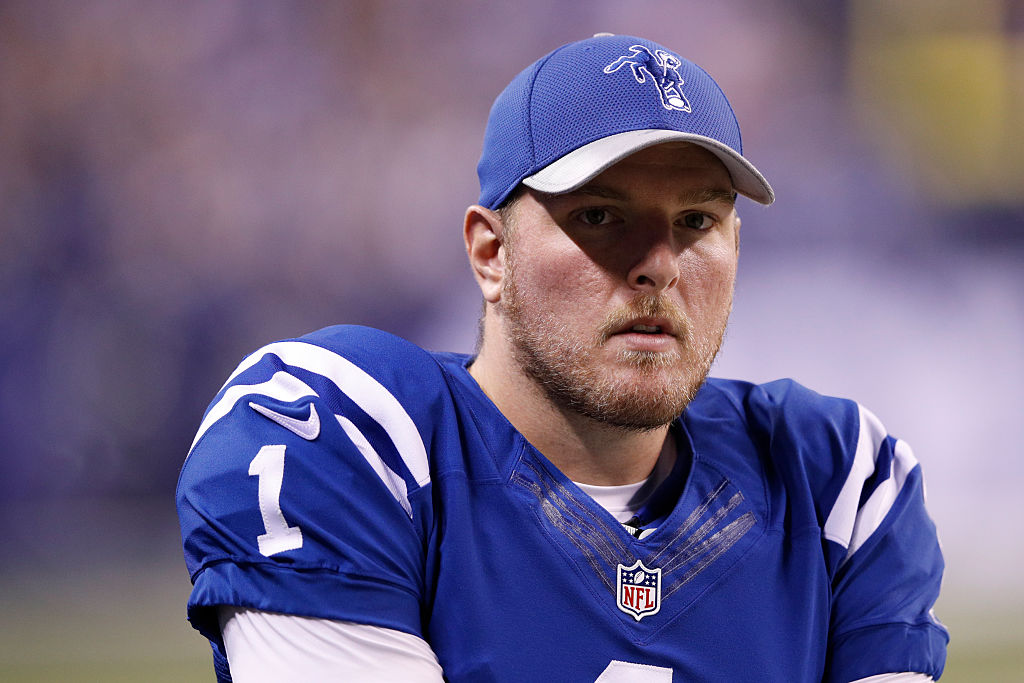 Pat McAfee Lands New College Football Analyst Position
Since his early retirement, Pat McAfee has stayed busy with everything from wrestling to comedy. Now he just landed a new gig at ESPN.
Former NFL punter Pat McAfee is a bright spot on any television event he provides content for. He has an unorthodox and exciting style that can keep fans entertained and avoid the boring, monotonous commentary of some other announcing teams.
McAfee just signed a multi-year deal with ESPN as a college football analyst, so today we will go over his post NFL career and determine if he will be a good fit in the ESPN studios.
Pat McAfee's NFL career
Punters don't normally get a lot of press, but Pat McAfee stood out as one of the most charismatic individuals on his teams' in Indianapolis. He played eight seasons in the NFL after being a seventh-round pick and reached the Pro Bowl two times.
As a punter, he averaged 46 yards per punt and had only four blocked his entire career. He was a threat in the field position game and an excellent value for his pick selection.
Getting a shot with WWE
Pat McAfee has always been a wrestling fan, so it was no surprise he got a shot to perform with the WWE. McAfee was able to get a shot at doing commentary at the WWE Performance Center in Florida, and we think he would be excellent with the WWE.
Yes, the Raw and SmackDown shows have veterans who have paid their dues to get where they are, but none of the five analysts scream excitement as something major happens on the show. He may get a shot to cover WWE events down the line and we may see him on a kick off show at one of the major pay per views in the future.
Missing out on Monday Night Football
If there's one thing we knew about ESPN's Monday Night Football telecast is that it was a heavily scrutinized program. We aren't going to sit here and bash the crew, especially Jason Witten, because it's been done enough by media outlets.
Finding someone to replace Witten was ESPN's next step, and they flirted with Peyton Manning and McAfee, among others. Ultimately McAfee was not selected, but many think this was a blessing in disguise as he was able to land another gig with the worldwide leader.
Becoming a college football analyst
Pat McAfee just signed a new contract with ESPN to be a part of their extremely massive college football team. He will provide the commentary on the Thursday night telecasts and can bring something to the table that other analysts are not able to from a special teams perspective.
One thing ESPN's Monday Night crew had going for them was Booger McFarland's ability to dissect the offensive and defensive line play in the trenches, being a former star himself.
Something McAfee will be able to bring is special teams knowledge that the casual fan may not know about. He will also be featured on ESPN's Get Up and it will be refreshing to see him converse with Mike Greenberg and others during the college football season.