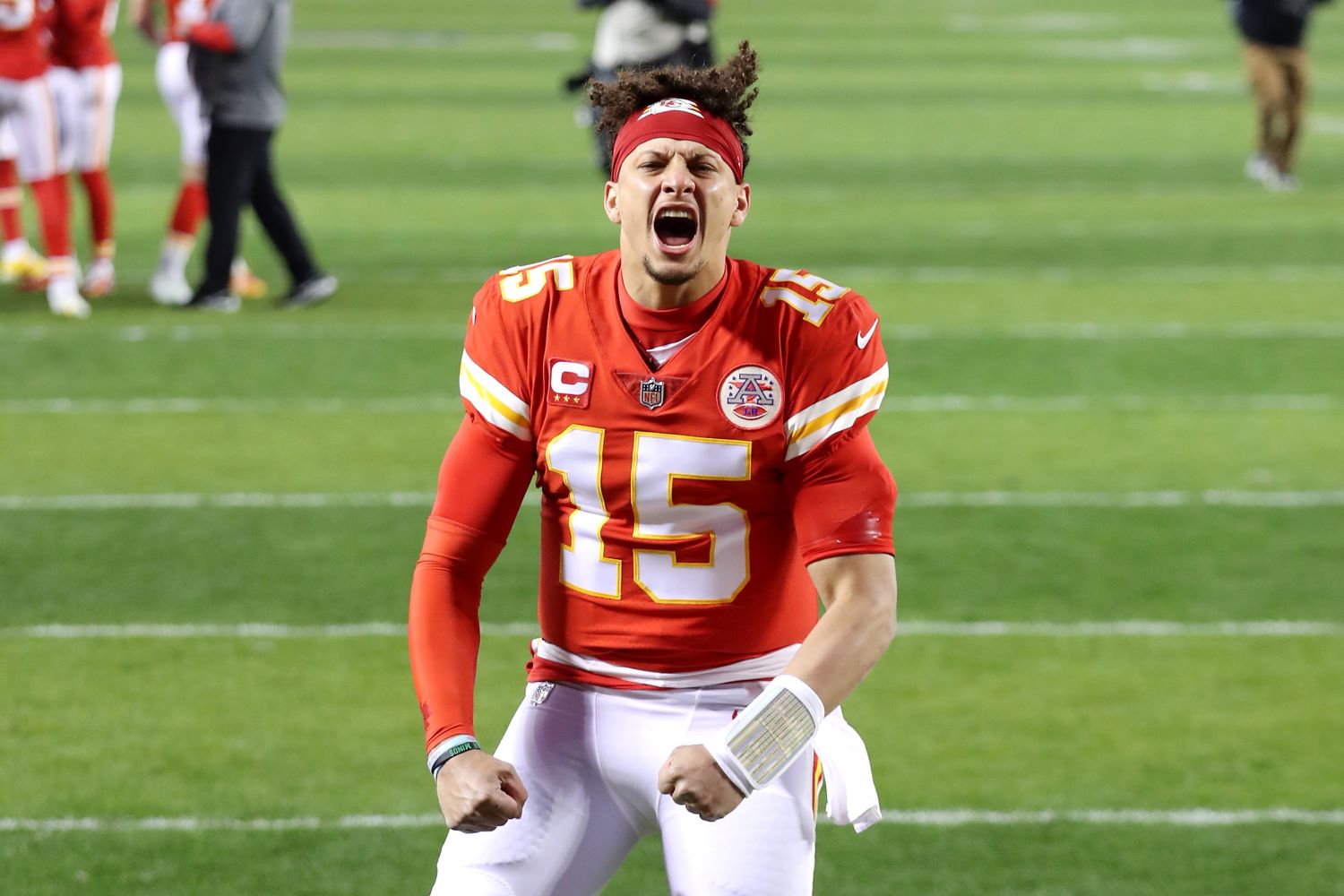 Patrick Mahomes Provides Key Update About His Ailing Toe
Patrick Mahomes provided a significant update on Tuesday about his nagging toe injury that could threaten the Chiefs' Super Bowl chances.
Just days before the AFC championship, Patrick Mahomes put Kansas City Chiefs fans at ease with an update about his health. After all, no one knew for certain whether he would get cleared to take on the Buffalo Bills after he suffered a concussion against the Cleveland Browns.
However, the superstar quarterback sustained additional damage to his body in Kansas City's divisional-round victory. So on Tuesday, Mahomes provided a significant update about the toe injury he has dealt with for several weeks.
Kansas City has suffered several injury blows during the NFL playoffs
Although the Chiefs will represent the AFC in the Super Bowl for the second straight year, they have sustained a number of injuries during the NFL playoffs.
Patrick Mahomes absorbed a brutal shot from Browns linebacker Mack Wilson that rendered him dazed and confused. After leaving the game with an apparent head injury, the uber-talented quarterback did not return.
Fortunately for the Chiefs, Mahomes cleared the concussion protocol in time for the AFC championship. Of course, he still had to deal with a turf toe injury he also sustained in the Cleveland game.
While the NFL's top quarterback escaped unharmed against Buffalo, his left tackle, Eric Fisher, tore his Achilles. The former No. 1 pick's absence could lead to major trouble given Tampa's terrifying front seven.
The Chiefs suffered a second season-ending injury blow on Friday. Rookie linebacker Willie Gay had to undergo surgery on his meniscus. The second-round pick started eight games during the regular season, but he now faces a four-month recovery.
Patrick Mahomes provides significant update about his painful toe
With two weeks to get ready for Super Bowl 55, Patrick Mahomes has had a chance to give his body much-needed time to heal. Turf toe might not sound like a major detriment, but it's actually quite painful and can severely hinder a normal person, let alone a professional athlete.
Fortunately for the Chiefs, their most important player seems to have benefitted from the long layoff between the AFC title game and the Super Bowl.
On Tuesday, Mahomes gave a significant update about his nagging toe injury that spells good news for Kansas City's chances of capturing another championship.
"It feels a lot better. Having those two weeks to let it rest and heal up, especially being over three weeks from the injury itself," Mahomes said. "If you look at those types of injuries, that kind of gives you the normal timeline. Definitely every single day that I get to rest it, it makes it even better."
The NFL star described his toe as "pretty close to 100%."
Mahomes then said, "I'm sure by game day it will be."
Can the Chiefs superstar come out on top against the greatest quarterback of all time?
Assuming Patrick Mahomes enters Super Bowl 55 at full strength, it will be extremely difficult for Tom Brady to win his seventh ring. Because even if the Buccaneers offense gives the Chiefs trouble, it might not even matter.
Kansas City simply boasts far too many weapons for any defense to contend with. Want to double Tyreek Hill? Say hello to Travis Kelce. The future Hall of Famer caught 13-of-15 targets against the Bills and may have already surpassed Rob Gronkowski as the greatest tight end of all time.
Plus, Mecole Hardman (41 catches for 560 yards and four touchdowns) and Sammy Watkins (37/421/2) provide plenty of speed and explosion as secondary options.
And let's not forget about rookie running back Clyde Edwards-Helaire, who caught 36 passes in 13 games.
At this point, it seems almost impossible to slow down Kansas City's offense. Mahomes has a bevy of playmakers with vastly different skill sets. And Andy Reid and Eric Bieniemy certainly know how to scheme ways to take advantage of mismatches.
Ultimately, as great as Brady has looked in his age-43 season, he faces an uphill battle to lead his new team to a Super Bowl title.
Because even the GOAT would have to admit that Patrick Mahomes is the greatest player in the game right now.
And on Sunday, that's all that will matter.
All statistics courtesy of Pro Football Reference.