Patrick Mahomes' Obsession: Why He Puts Ketchup on Everything From Steak and Eggs to Mac and Cheese
Even if you are not a part of the NFL craze, you are probably familiar with Patrick Mahomes. The 26-year-old is the Kansas City Chiefs' star quarterback. By and large, he is loved by fans. Mahomes loves his fans back, and he also loves ketchup.
The NFL MVP gained a lot of fame when he shed light on his unmatched obsession. He puts ketchup on everything, including his steak. This revelation led to a lot of media attention and even an endorsement.
Patrick Mahomes' love for ketchup
According to Inside Hook, Mahomes' obsession with ketchup began at a tender age. He explained that growing up, he often ate sandwiches with ketchup. And no, not as a topping, but as the main ingredient.
"It was a long time ago but when I was a little kid, I used to eat ketchup sandwiches that were just ketchup and bread," wrote the football star. This habit is not something he takes part in anymore. However, he still has a huge love for ketchup.
Foods Mahomes eats with ketchup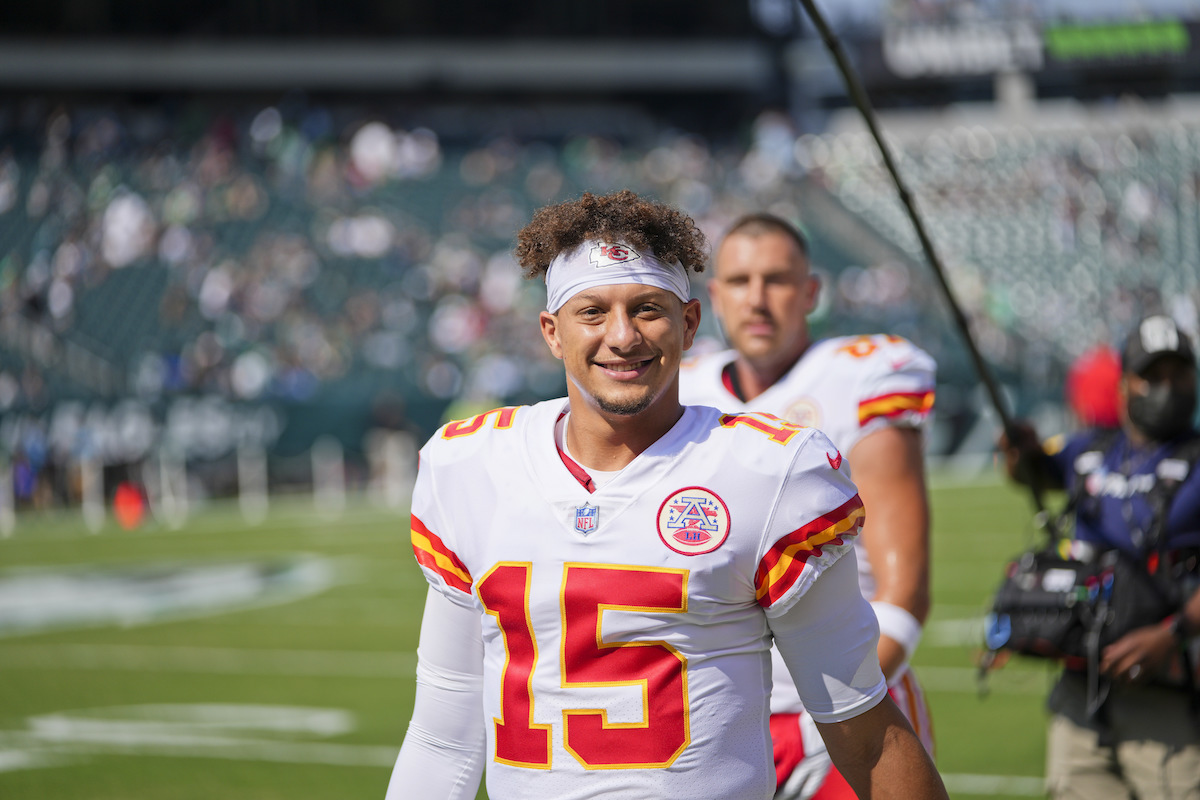 Going by Mahomes' past revelation, it would be easier to list foods he does not put ketchup on. There is a long list the MVP has put out to the public of "weird" foods he douses in ketchup. Mac and cheese, eggs, and steak are at the top of his list. Speaking to ESPN, he said, "People seem to think that's a weird thing. Some people think it's disgusting, but it's good to me."
While most of the fan base had been throwing shade at Mahomes, celebrity chef Guy Fieri, the Mayor of Flavortown, had a different opinion about this. Fieri told people to let Mahomes be because he is just doing what he loves. He said that as long as the football star enjoys having his meals that way, no one else should be bothered, provided the steak is well cooked.
Fieri made a great point by reminding people that there are more serious issues to deal with than to drag someone for what they prefer to eat. According to him, the fun thing about food is that there are endless combinations to try out, and everyone should feel free to do as they please, as long as they are not doing anything outrageous.
"Quite honestly, it's your food, it's your choice, and it's your plate and that's what you like? Do what you want," Fieri remarked on 10 Questions With Kyle Brandt podcast.
Patrick Mahomes' partnership with Hunt's ketchup
As Sporting News reports, toward the end of 2018, Mahomes' obsession with ketchup earned him an endorsement by Hunt's. At the time of the deal, he said," I've been a fan of ketchup as long as I can remember, and the thick, rich flavor of Hunt's ketchup delivers every time. I'm thrilled to be joining the Hunt's team."
Patrick Mahomes is lovable on all fronts. He is what many would consider "perfect." In addition to being the best player, he has a lovely personality. However, fans were thrilled to discover his ketchup obsession — his only "flaw" yet.
What other absurd food atrocities does Mahomes commit? We will probably never find out. Or maybe we will. All things said we hope he is enjoying this moment. For all we know, putting ketchup on everything might be one of Mahomes' secrets to success.
RELATED: Not Even Patrick Mahomes and Tom Brady Have Been Able to Achieve the Rare Feat That Jim Brown Accomplished