Patrick Reed Sends a Stern Message to Everyone Who Thinks He's a Cheater: 'That's so Far From the Truth'
No matter what he does, Patrick Reed can't seem to escape his "cheater" label on the PGA Tour. From the allegations of cheating and stealing from his University of Georgia teammates in college to his numerous rules infractions on Tour, the word has recently become synonymous with Reed himself.
But the media and golf fans alike can sometimes distort the truth with their own narratives, and Reed believes he's become a victim of exactly that. He's here to dispel the widespread opinion that he's a cheater and a bad guy.
Whether anyone will listen? Well, that's a whole different story.
Patrick Reed is the PGA Tour's biggest villain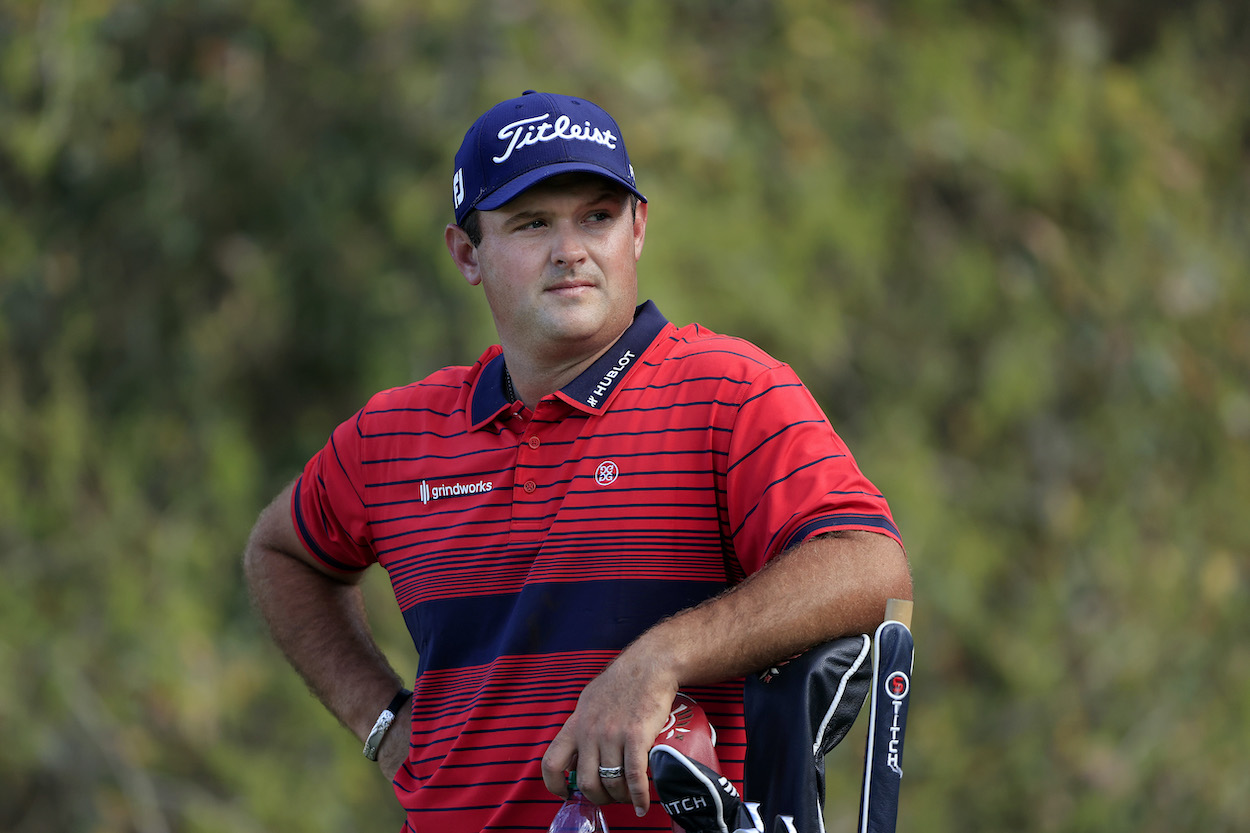 It's hard to become a villain in a sport as tranquil as golf, but that's exactly what Reed has done ever since he arrived on the PGA Tour. Reed's checkered past, though, can be traced all the way back to his college days.
While attending the University of Georgia, Reed was accused of cheating on the course and stealing from teammates in the locker room. He was eventually dismissed from the team, and he went on to finish his collegiate career at nearby Augusta State.
One year after Reed won his green jacket, he fell into another cheating scandal. During the 2019 Hero World Challenge, Reed was caught on camera swiping sand away from his ball not once, but twice in a waste area to improve his lie. He was penalized two strokes for the infraction, but the backlash he received on social media was even worse.
Reed again found himself in hot water for an on-course incident earlier this year. During the third round of the Farmers Insurance Open at Torrey Pines, Reed marked his embedded ball in the rough and moved it to a better lie before a rules official could assess the situation.
The slew of cheating allegations has turned Reed into the most hated figure on the PGA Tour. Golf fans are now convinced Reed is simply a cheater at heart, but he says that's far from the truth.
Reed sends a stern message to fans and media members who think he's a cheater
Reed recently completed a Q&A with Max Adler of Golf Digest for the magazine's latest cover story. Naturally, he was asked about the cheating allegations and if the media has treated him unfairly over the years, and Reed was extremely blunt in his response.
"I do. I think a lot has been misconstrued, unwarranted." Reed said.
"Being called a cheater. That's so far from the truth. No athlete, no golfer who works to make it to the highest level is a cheater. If you take what you think is a correct drop, and it turns out to be an incorrect drop, that's a rules infraction, and there's a penalty. Happens all the time. Cheating is intentionally trying to gain something on the field. I'd rather play as hard as I can and lose a golf tournament than cheat and win. You can ask every golfer on the PGA Tour, and they'll all say the same. When that word gets thrown around, whether it's about you or someone else, that's wrong, and it's false. We're out there, with blood, sweat and tears, trying to be the best we can and be role models. I've had conversations with famous athletes and successful CEOs, and the lesson they all preach is, focus on what you can control. You can't please everybody. The media will turn around at some point, hopefully, but for now I'm not the one typing on a keyboard."
Reed has a simple plan to eradicate his "cheater" label
During the same Q&A, Reed was asked how he plans on changing the public perception of him as a cheater. Although he can't willingly reform people's opinions of his character, he can do his best to avoid any future predicaments on the course.
"I'm always going to call a rules official," Reed said. "Thursday of the Players I'm paired with Jordan Spieth and Jon Rahm. On the second hole I need to take a drop from a drain. I show Jordan and tell him I'm calling an official. He's like, 'Dude, for a drain?' Then Jon calls over, and I reiterate what I'm doing. Even though we all know the rules as professionals, especially the straightforward ones, it's one of those things I'll have to do."