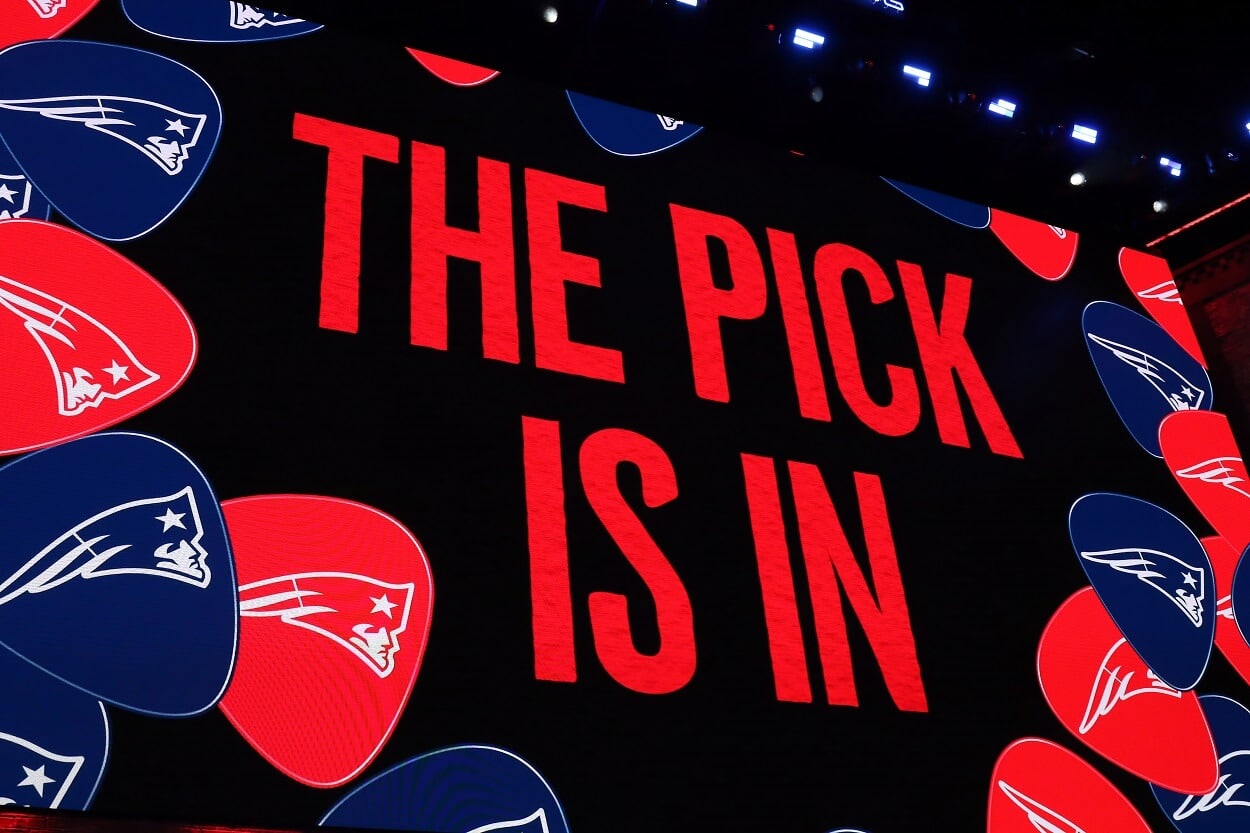 Patriots Draft Targets: 5 First-Round Prospects Who Should Be on Bill Belichick's Radar
A look at five players Bill Belichick and the New England Patriots should be targeting in the first round of the 2023 NFL Draft.
With four quarterbacks expected to go in the top 10, the New England Patriots should be in a prime position to land a blue-chip talent with their top pick in the 2023 NFL Draft. Slated to select 14th overall, Bill Belichick could add another weapon for whoever his starting quarterback will be this season, or he could bolster a solid defense with an elite corner. 
Either way, the Patriots have plenty of holes to fill on both sides of the ball due to several years of poor drafting by the second-winningest coach in NFL history.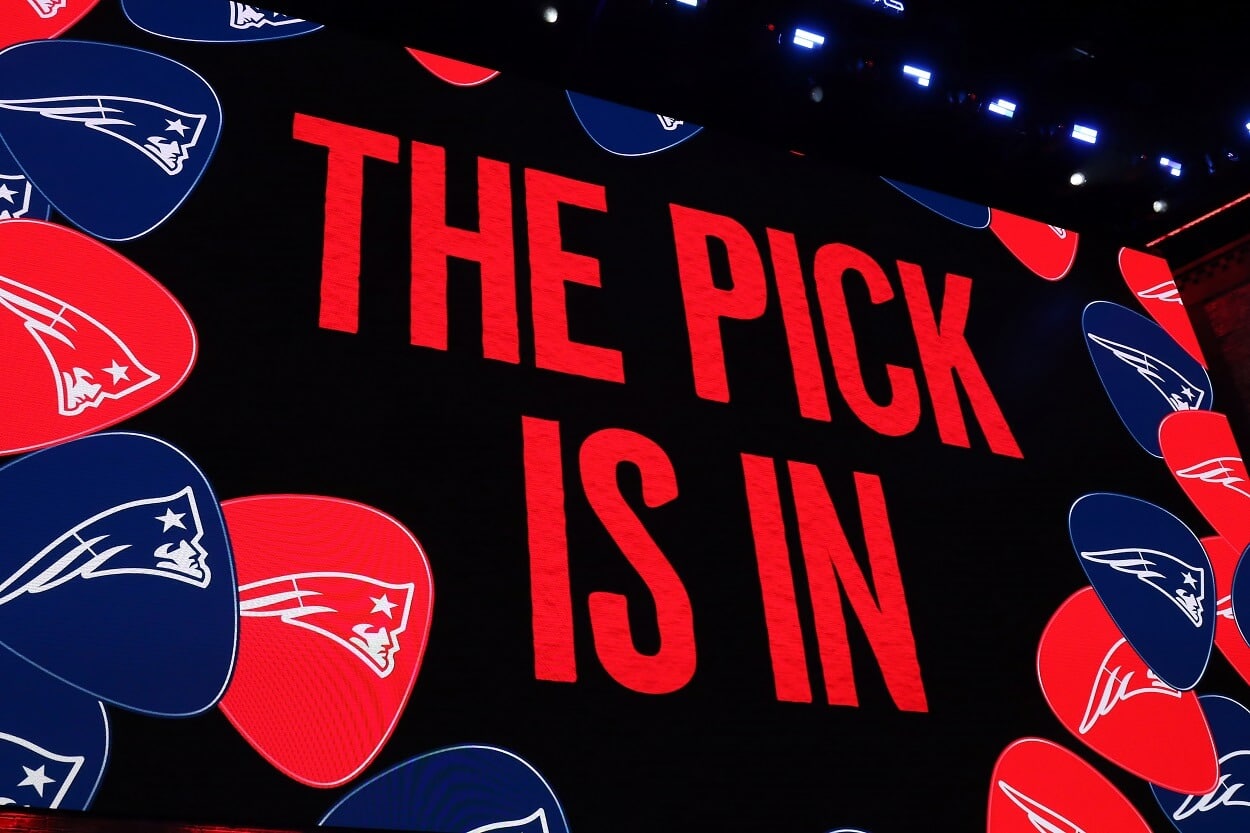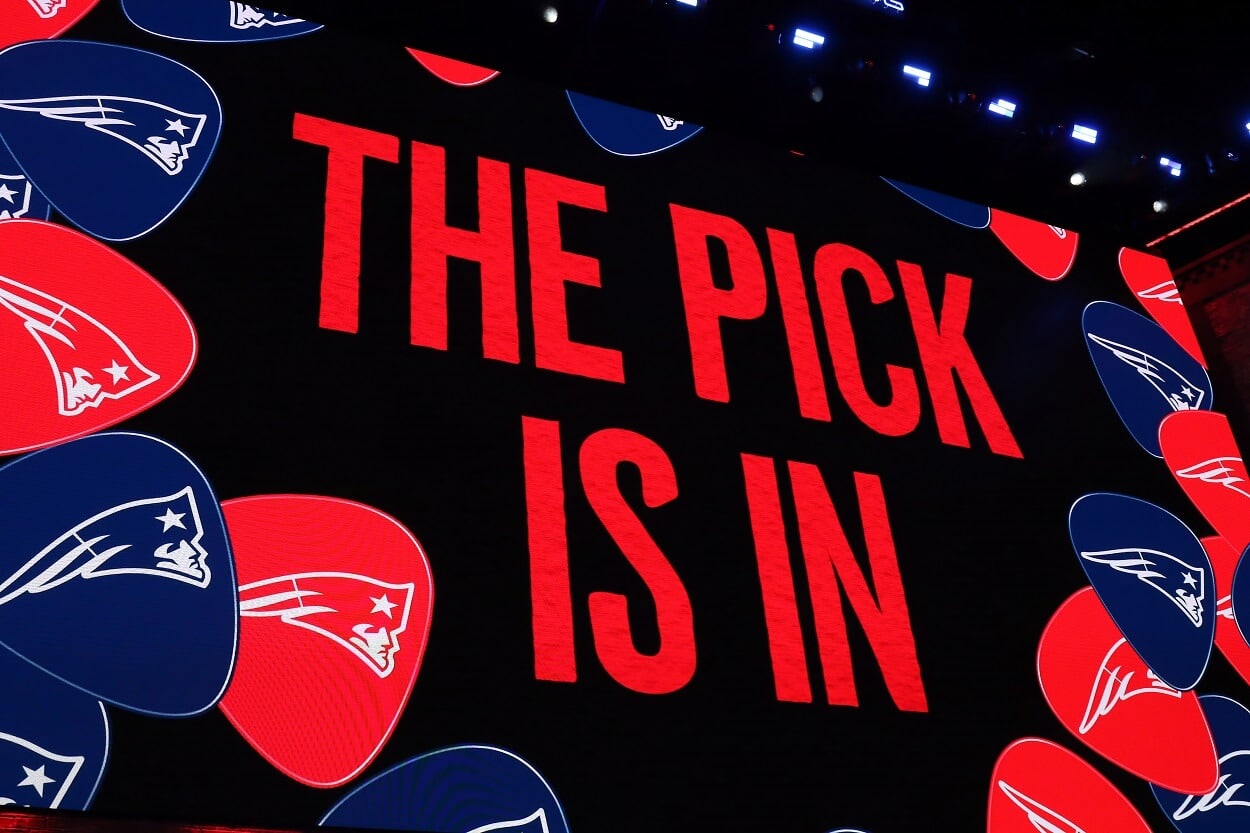 While it's impossible to predict who will be available at pick 14, Belichick shouldn't hesitate to pull the trigger if any of the following prospects are still on the board. Let's take a closer look at five picture-perfect first-round fits for a team that needs to find long-term answers at a few premium positions.
Joey Porter Jr., CB, Penn State
Bill Belichick has never won a Super Bowl title without a bonafide No. 1 corner. And while it will take much more than adding a potential All-Pro on defense for the Patriots to become a legitimate threat in the AFC again, securing a high-upside player like Joey Porter Jr. with the 14th overall pick would be a fantastic start to the 2023 NFL Draft for a franchise coming off its second losing season in three years. 
A 2022 first-team All-Big Ten selection, the Penn State product plays the cornerback position with a level of physicality reminiscent of his father, former Pittsburgh Steelers linebacker Joey Porter. Tipping the scales at 6-foot-2 ½, 193 pounds with 34-inch arms, the younger Porter possesses terrific length and a frame that's capable of carrying more weight. Combine that with 4.46 speed, excellent hand usage, and untapped upside, and you have the makings of the next great Patriots cornerback.
Broderick Jones, OT, Georgia
The disastrous Isaiah Wynn experiment may have left a sour taste in fans' mouths, but Patriot Nation should welcome the idea of Belichick going back to Georgia to find a blindside protector. After all, Broderick Jones is a vastly better prospect than the free-agent tackle who failed to live up to expectations after arriving as the 23rd overall pick in the 2018 NFL Draft. 
An elite athlete for the position, the former Bulldog has nearly 35-inch arms and 10 ⅝-inch hands, which should help him keep pass rushers at bay at the pro level. Plus, as just a redshirt sophomore, the 6-foot-5, 311-pound Jones has plenty of room to pack on muscle and gain strength as he makes the transition from playing in the SEC to the NFL.
Although he is by no means a finished product, the sky's the limit for the Georgia native. Between finishing second in Next Gen Stats' athleticism score and being a former basketball player with limited football experience, Jones has the raw tools to grow into a dominant left tackle. And with Belichick entrusting his first draft pick (2000 second-rounder Adrian Klemm) to handle the Patriots' offensive line, he should provide his new coach with a premier prospect to develop. 
Jaxon Smith-Njigba, WR, Ohio State
Will Belichick's ill-fated decision to take N'Keal Harry over DK Metcalf, A.J. Brown, and Deebo Samuel in the 2019 NFL Draft convince him to steer clear of the receiver position in the first round? For Mac Jones' sake, let's hope his boss actually considers using the 14th pick on a player who would be a fantastic heir to Julian Edelman, Wes Welker, and Troy Brown: Jaxon Smith-Njigba. 
Although the Ohio State wideout lacks elite straight-line speed and size, he more than makes up for it with rare route-running chops, reliable hands, and incredible agility scores (3.93-second short shuttle, 6.57-second three-cone drill) that suggest he can become a Pro Bowl-caliber slot receiver. With Jakobi Meyers reuniting with Josh McDaniels and the injury-prone JuJu Smith-Schuster on what's essentially a two-year deal, the Patriots must draft and develop an impactful playmaker. 
Belichick's history of swinging and missing on pass catchers certainly makes it challenging to have any semblance of confidence in his ability to scout the receiver position. However, if Smith-Njigba is on the board at 14, it shouldn't take much thought about how to proceed. Turn in the card with the ex-Buckeye's name on it and let Bill O'Brien do the rest.
Zay Flowers, WR, Boston College
Belichick has famously said he could find players from Foxborough High who could play for the Patriots. Perhaps he should take that mindset to the next level and keep a local talent around for years to come. Boston College receiver Zay Flowers has been a popular name mentioned as a first-round fit for New England. And it wouldn't be a surprise at all if he remains in the same region for the next stage of his football career. 
At 5-foot-9, 182 pounds, Flowers doesn't have the measurables teams typically look for in a No. 1 receiver. However, his small frame didn't stop him from putting up excellent numbers during his four years with the Eagles. Flowers finished his senior season with 78 catches for 1,077 yards and 12 touchdowns, an impressive mark considering how much attention he warranted from defenses. 
Could the BC product be the answer to New England's point-scoring woes? Considering NFL Network's Tom Pelissero reported Flowers spent the day learning the team's offense with Bill O'Brien during his visit on April 6, it certainly seems like he's in the mix to join one of the league's least-explosive offenses.
Devon Witherspoon, CB, Illinois
If the Patriots want to emerge from Day 1 with a building block at corner, Devon Witherspoon would be an excellent choice. Although he's smaller than Porter, the 5-foot-11 ½-inch, 181-pound defensive back plays the run like a 240-pound linebacker. Plus, Witherspoon is arguably the best ballhawk of the 2023 class. 
With five interceptions and 25 passes defenses (plus three fumble recoveries) in 41 career games, the former Illinois star has a knack for making plays on the ball. Witherspoon, who earned first-team All-American honors and the Big Ten Defensive Back of the Year Award as a senior, will have to prove he can handle playing against taller, bigger, and faster receivers at the NFL level.
But if the Patriots want to add more sizzle to a secondary that features the second-year duo of Marcus Jones and Jack Jones and rising star safety Kyle Dugger, they can't go wrong with someone with 4.42 speed coming off a season in which he only allowed 22 catches for 200 yards and zero touchdowns.