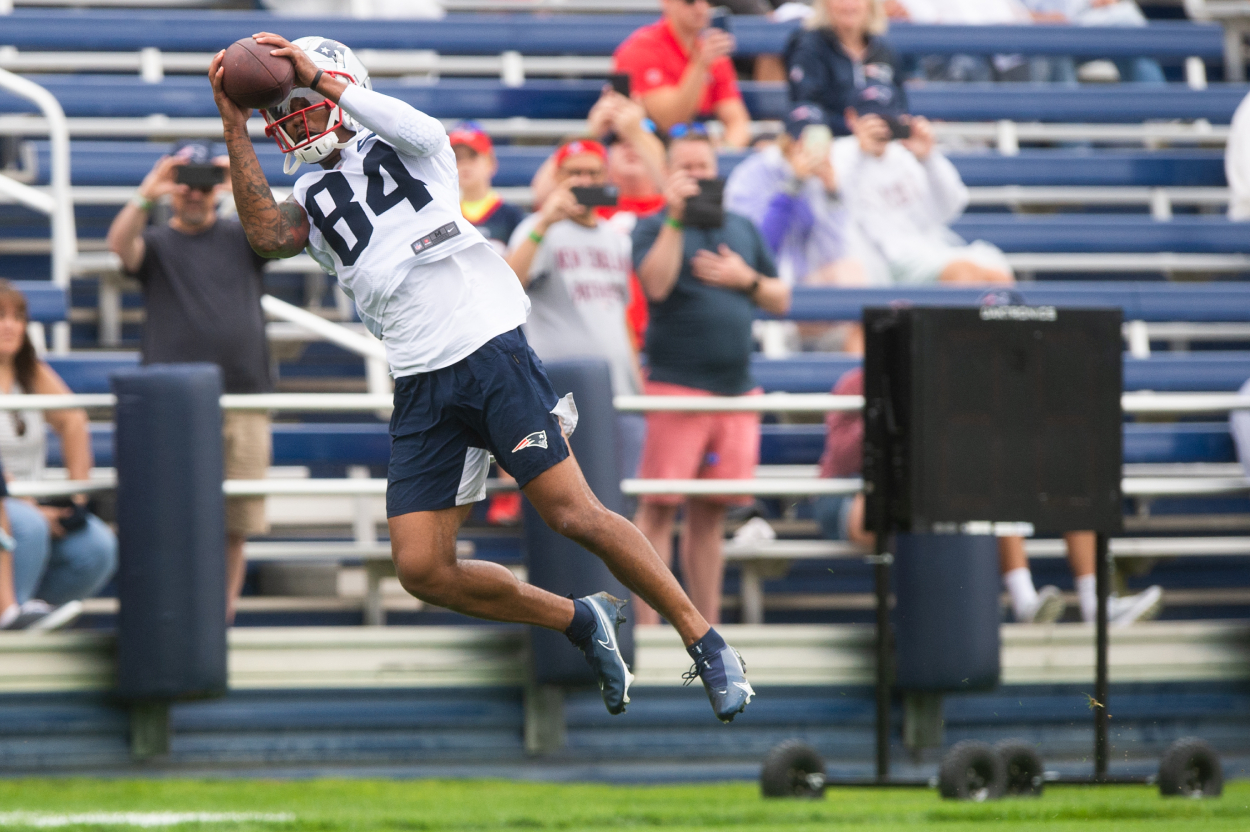 Patriots Receiver Kendrick Bourne May Have Tipped Off a Plan for Week 1 That Doesn't Bode Well for N'Keal Harry
If Patriots wide receiver Kendrick Bourne is right, N'Keal Harry can't be too happy.
The New England Patriots underwent a major overhaul with their offensive personnel after last year's ugly 7-9 season. Bill Belichick & Co. went on a free-agent spending spree, bringing in numerous weapons for veteran quarterback Cam Newton or rookie Mac Jones.
One of those weapons is former San Francisco 49ers wide receiver Kendrick Bourne. Whether intentional or not, Bourne may have given a little insight into what we might see Week 1, and it doesn't look good for once-promising wide receiver N'Keal Harry.
Kendrick Bourne is one of the many new faces on offense for the New England Patriots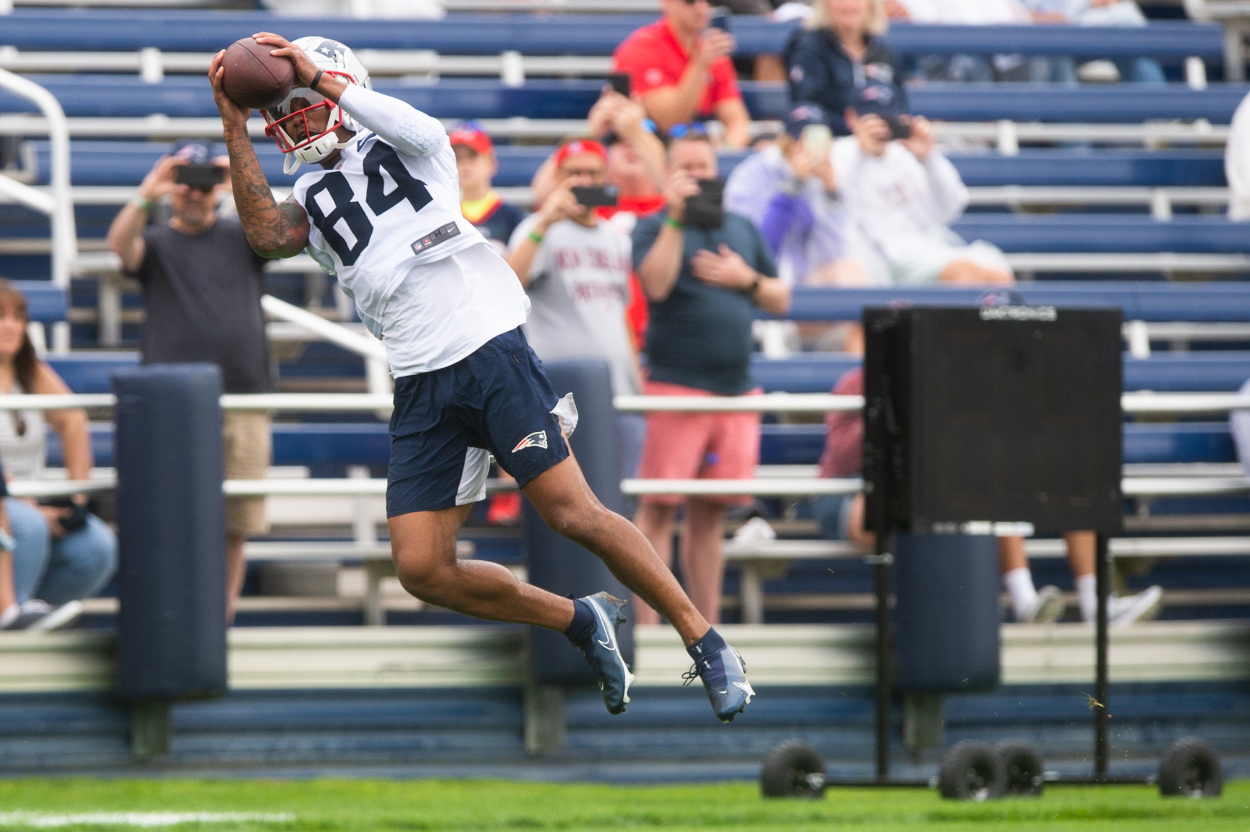 Year 1 without Tom Brady didn't go so well. Offensively, the Patriots struggled mightily during a season of change and challenges brought forth by the pandemic. The Patriots finished with a 7-9 record, 7-8 with Newton under center, and struggled to move the football. Newton finished with eight touchdown passes in 15 games.
Belichick uncharacteristically decided the revamp the offense through free agency. He brought in a pair of top-notch tight ends in Jonnu Smith and Hunter Henry. He also added Bourne and Nelson Agholor at wide receiver, bulking up a position hampered by the injury and subsequent retirement of Julian Edelman.
If that wasn't enough, Belichick used a first-round pick on Jones, a quarterback out of Alabama. Jones is expected to put pressure on Newton, who likely has a short leash, if the passing game fails again.
Kendrick Bourne may have tipped off the Patriots' plan for Week 1 and it doesn't look good for N'Keal Harry
Bourne, a 6-foot-1 receiver, spent the last four seasons with the 49ers. Although he never had more than 49 catches in any season, he's expected to be one of the top pass catchers for the Patriots. He and Agholor, another newcomer, are expected to see significant time, along with Jakobi Meyers and Harry. Meyers and Harry were with New England last year.
Agholor missed some practice time and wasn't in uniform for the preseason opener. Bourne spoke to reporters after Sunday's practice and may have tipped off how things will look in the receiver department when the Patriots open up the regular season against the Miami Dolphins.
"Nelly's getting better," Bourne said, according to WEEI. "I don't know really what he is dealing with but today he looked really good. It seemed like he's back. Hopefully, we can get him back out there for preseason, too. That would be dope – to see me, him, and Jakobi. Kind of that's the plan, it looks like, for going into Game 1. Hopefully, we have everybody healthy."
If that is the plan, Harry, the team's first-round pick in 2019, will be left scrambling for playing time or a roster spot.
Harry's agent has aready asked for the wide receiver to be traded
Harry has only been with the Patriots for two seasons, but it clearly hasn't worked out. In early July, Harry's agent, Jamal Tooson, put out a statement saying he asked the Patriots to trade his client before the start of training camp.
"Following numerous conversations with the Patriots, I believe it's time for a fresh start and best for both parties if N'Keal moves on before the start of training camp," the statement read in part. "That is why I have informed the Patriots today I am formally requesting a trade on behalf of my client."
A trade never happened. Harry remains with the team, but the former first-round pick is in for another long season if what Bourne says is true.
In his two years with New England, Harry has 45 catches for 414 yards and four touchdowns. Things will only get worse if Bourne is right about the Patriots' plan.