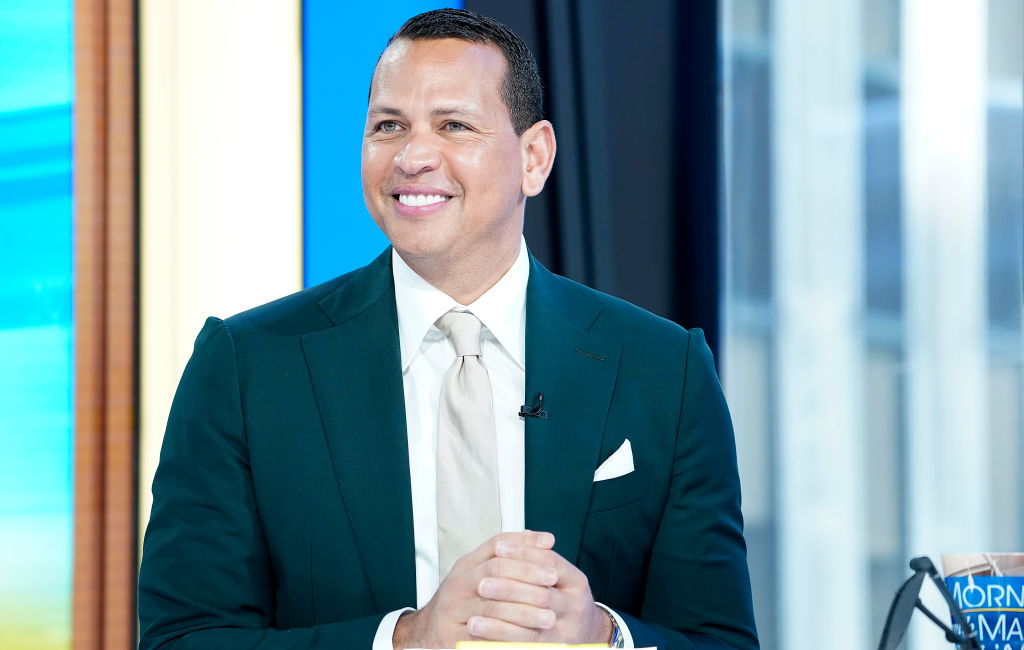 Paul Lo Duca Slams Alex Rodriguez in New Interview, Even Taking Shots at J.Lo
Former MLB catcher Paul Lo Duca ripped Alex Rodriguez in a new radio interview and isn't buying into his redemption story.
Former MLB catcher Paul Lo Duca isn't a fan of Alex Rodriguez and has no problem letting the world know it.
In a new interview, Lo Duca slammed A.Rod for not owning up to his PED use, his relationship with New York Yankees legend Derek Jeter, and isn't buying his redemption story either, even throwing in a quick jab on Rodriguez's fiancee, Jennifer Lopez.
Alex Rodriguez and Paul Lo Duca were both PED users
When the famed Mitchell Report, the 20-month investigation into PED use in Major League Baseball, was released in December 2007, MLB catcher Paul Lo Duca, a four-time All-Star who at the time was a member of the Los Angeles Dodgers, was one of several players named in connection with human growth hormone (HGH). Lo Duca was soon traded and spent his final big-league season with the Marlins and Nationals, retiring at the end of the 2008 campaign.
In early 2009, it was reported that Alex Rodriguez had tested positive for testosterone and anabolic steroids back in 2003, A.Rod's final year with the Texas Rangers, a season in which he hit 47 home runs before opting out of his deal and signing with the New York Yankees. He was never officially reprimanded as there were no official punishments for steroid use at that time. In a candid interview with ESPN in 2009, after years of denial, Rodriguez did admit to using PEDs from 2001-2003 but said he hadn't used them since.
But things caught up to A.Rod in 2013 when MLB announced that he would be suspended for his role in the Biogenesis scandal, which linked him to the clinic that supplied performance-enhancing drugs to numerous MLB players. He appealed the suspension and finished the 2013 season but missed the entire 2014 season, the longest suspension in MLB history. He again denied the accusations but a report in the Miami Herald said otherwise, saying A.Rod admitted to receiving steroid injections.
Lo Duca slammed A. Rod for not owning up to it
In an interview with WFAN Sports Radio on Monday, Paul Lo Duca ripped into Alex Rodriguez for not owning up to the PED use as he did. Lo Duca admits that he's not proud of what he did and knows that it was a mistake but that A.Rod never really followed suit.
"I didn't lie; I owned up to it immediately. It was over with and people could judge me the way they want to judge me – I could care less. But when you completely lie [like Rodriguez] about it for years after years after years, if you cash in $260 million and people are like, 'He's successful,' well, hell yeah, he's successful."

Paul Lo Duca on Alex Rodriguez
He continued bashing A. Rod, whom he called "one of the fakest people out there," about his relationship with Derek Jeter and his lackluster performances in the postseason.
"It's pretty well known he and Derek [Jeter] really didn't get along. And he always thought he should be the shortstop, and Derek should have maybe went to third base. And A.Rod did his fake thing of saying, 'Oh, I'll be OK at third base.' And he had his one postseason where he did do well, but his other postseasons weren't that good."

Paul Lo Duca on Alex Rodriguez
But that wasn't all.
Lo Duca isn't buying the redemption story and takes a little dig at J.Lo
In the years since his retirement in 2016, Alex Rodriguez hasn't stayed out of the limelight. He began dating Jennifer Lopez in 2017 and the two were engaged in 2019. He's worked for both ESPN and Fox Sports as a baseball analyst and has received rave reviews for his coverage. But Paul Lo Duca isn't buying into this redemption story that's taken Alex Rodriguez from being the most hated man in the game to a beloved celebrity figure.
"He got paid over 500 million in his career, I would hope he has some money where he could do whatever he wants with it. So now his relationship with J.Lo has taken him to a level that he's a saint, give me a break!

"The way people put him on a pedestal is beyond me."

Paul Lo Duca on Alex Rodriguez
And just when you thought it was over, Lo Duca took a quick little jab at Jennifer Lopez herself.
"And by the way, she did commercials for Fiat. I'll never forgive her for Fiat. 'Cause if JLo ever sat that nice, little butt in a Fiat, I'm a 10-foot Indian."

Paul Lo Duca on Jennifer Lopez
So, yeah, Paul Lo Duca and Alex Rodriguez won't be sitting down for dinner anytime soon.