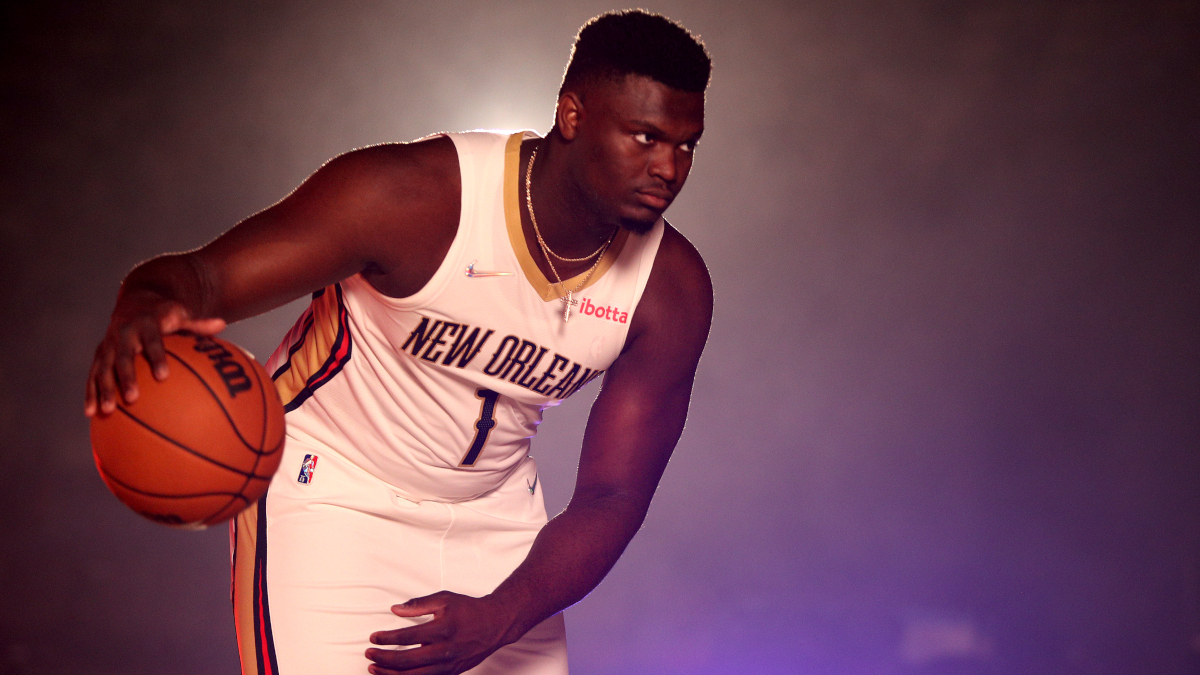 Pelicans Need to Face the Ugly Reality That Zion Williamson Wants Out
Zion Williamson hasn't said publicly he wants to leave the New Orleans Pelicans. But just about everything he does screams it from the mountaintops.
Almost everything in the media indicates Zion Williamson doesn't want to be a member of the New Orleans Pelicans. But there is one voice missing in the conversation: Zion.
Still, one doesn't have to be an expert at reading tea leaves to see the situation for what it is. The team marketed its season ticket packages for next season without mentioning its erstwhile franchise player. If that doesn't scream that there's a crisis brewing, nothing does.
The nightmare scenario president of basketball operations David Griffin hoped he'd never face is here. What is Griffin going to do about it?
There's never been a belief Zion Williamson wanted New Orleans
The New Orleans Pelicans won the draft lottery in 2019 and selected the next big thing, Duke standout Zion Williamson.
Anyone who says today they would have taken Memphis Grizzlies star Ja Morant over Williamson on June 20, 2019, is lying. Of course, there was one exception; draft analyst Rashad Phillips had Morant as his guy months before the draft.
But otherwise, the basketball world was all in on Zion. He was the generational Charles Barkley, a power forward at 6-foot-6 and 284 pounds who blended brute force with athleticism in a way that was reminiscent of the Hall of Famer from the 1980s and 1990s.
In January 2020, Williamson admitted to former New Orleans teammate JJ Redick that he wanted to return to Duke for a second season. On The JJ Redick Podcast, the young star told the veteran that he waited until the declaration deadline to decide to enter the draft.
It's been an injury-filled ride since. A torn meniscus in his summer league debut limited Williamson to 24 games as a rookie. He played 61 games last season and made the All-Star Game but hasn't played this season due to a broken bone in his right foot.
After newly acquired Pelicans guard CJ McCollum revealed he hadn't spoken to Zion during his first 11 days with the team, Redick went scorched earth on Williamson, questioning his investment in the franchise and his shortcomings as a teammate. It was remarkable coming from one former Duke star about another.
The New Orleans Pelicans have a ticking timebomb: Zion Williamson's contract
Zion Williamson is in the third year of his rookie contract, and the New Orleans Pelicans took the perfunctory step of exercising their option for the final season of the deal.
What that means is that the clock starts ticking on July 1. If next season's calendar resembles that of 2021–22, the season will open on Oct. 18. That means the Pelicans have until the day before to get an extension done.
The Pelicans can offer five years and up to $181 million. That's a hefty commitment to a player with 85 games over three seasons. But it's not unprecedented. The Philadelphia 76ers gave Joel Embiid a max extension in 2018 even though he played in just 31 games to that point.
It's worked out for the Sixers.
Without an extension, Williamson becomes a free agent in July 2023. New Orleans can make the big man a restricted free agent by extending a $17.6 million qualifying offer. That QO figure assumes Zion plays 2,000 minutes or starts 41 games in 2022–23. If he doesn't meet one of those benchmarks, the offer drops to $7.7 million.
But it's likely Griffin and the Pelicans are starting to consider a Plan B.
The New Orleans Pelicans face the prospect of trading their would-be star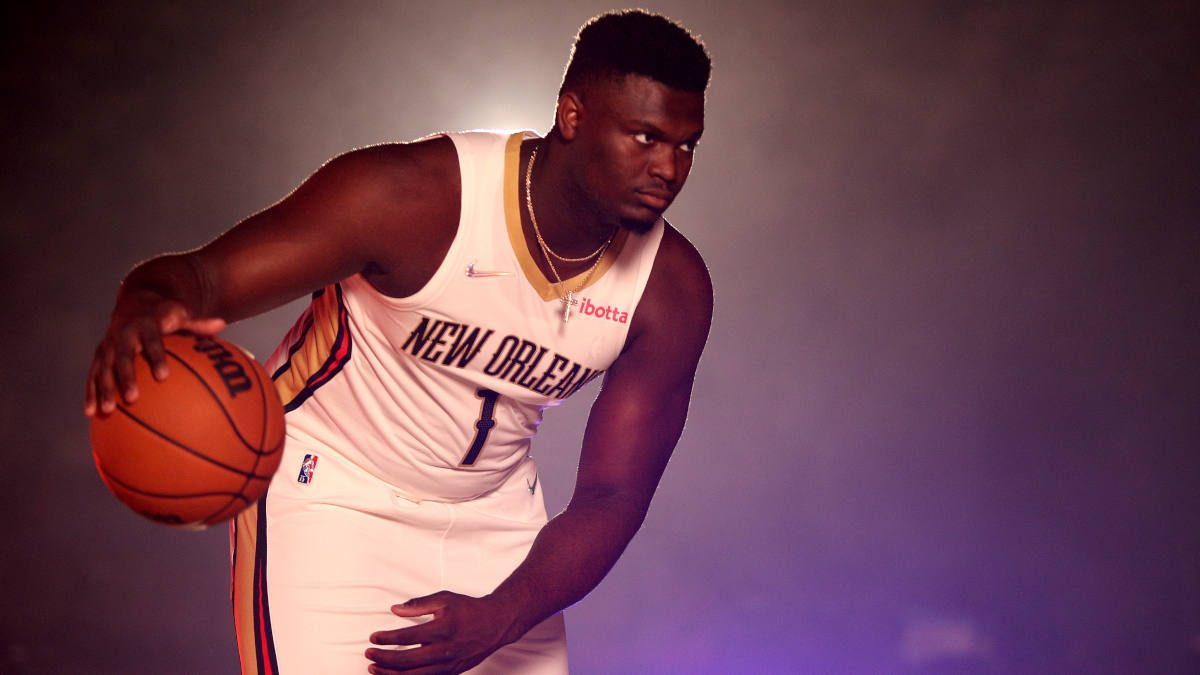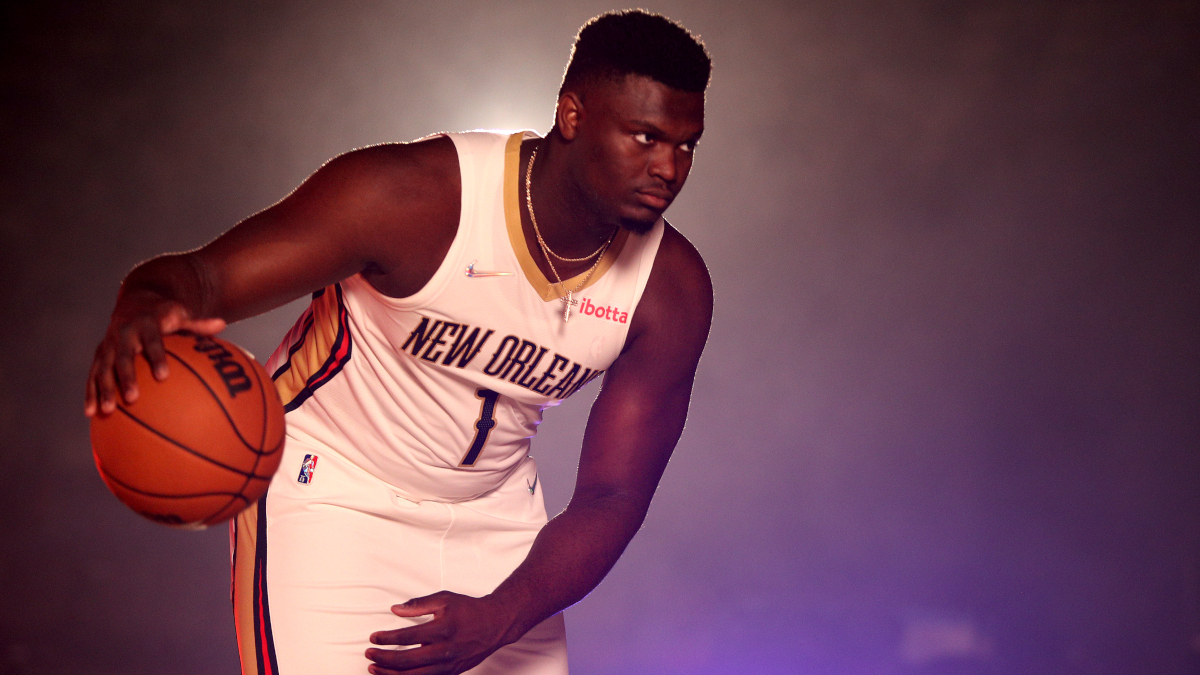 If the New Orleans Pelicans can't get Zion Williamson's signature on an extension before next season, he'll hit restricted free agency. While the team could match any offer sheet the star forward receives, Zion might see a quicker road out of NOLA.
If he signs the qualifying offer, Williamson hits unrestricted free agency in July 2024. New Orleans gets nothing but a vapor trail in that scenario.
While the player hasn't publicly stated a desire to leave the Pelicans, his family made lots of noise on that subject last summer. According to a report in The Athletic, members of Williamson's inner circle blasted the organization.
The problem for Griffin is that Zion's foot injury isn't helping his trade value. And as Howard Beck of Sports Illustrated pointed out, the sharks are already circling.
"The teams that have a star are feverishly doing everything to keep them happy," Beck wrote. "The rest are plotting to poach them. Around the league, team executives are already bracing (and/or plotting) for the next disenfranchised star to ask out, with speculation focused on Zion Williamson in New Orleans, Damian Lillard in Portland, and Donovan Mitchell in Utah."
Nothing says we're getting back 25 cents on the dollar than trading an injury-prone player who is demanding a deal.
But this is where the New Orleans Pelicans are, and Griffin will likely have to make the best choice from two less-than-desirable options.
Does he trade Zion Williamson before next year's trade deadline to recoup something? Or does he play out the string and get left empty-handed when Zion walks away?
It's not quite being dealt a pocket 7-2 off-suit, but it's close.
Statistics courtesy of Basketball Reference. Contract information courtesy of Spotrac.