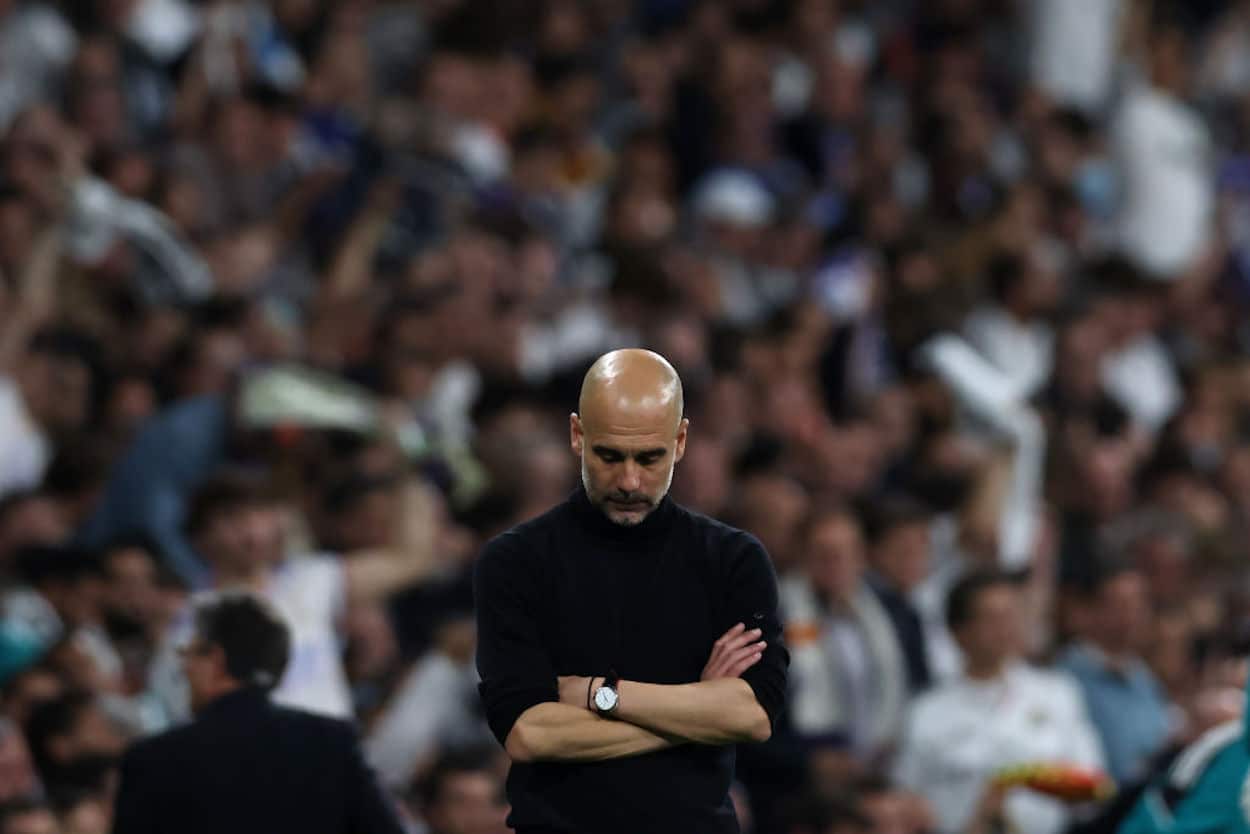 Pep Guardiola's Champions League Fortunes Could Be Ruined By an 'African Curse'
Why hasn't Pep Guardiola been able to claim Champions League glory with Manchester City? A bizarre curse might be holding him back.
In modern soccer, few managers have a better resume than Pep Guardiola. The Spaniard dominated La Liga with Barcelona, cruised to the top of the Bundesliga with Bayern Munich, and, most recently, helped Manchester City tower over the Premier League. Since moving to North West England, though, there's been one gap in his resume: leading the Citizens to a Champions League title.
So, we have a world-class manager and an expensive, incredibly talented team unable to win the big one. What's to blame? While you could look at concepts like regression, tactical quirks, or simply bad luck, there might be another explanation out there: an "African curse."
Yes, you read that correctly. Let's take a walk down memory lane and explore the moment that could have changed Guardiola's European fortunes forever.
Pep Guardiola moved on from Yaya Toure, which theoretically earned him a Champions League curse
Yaya Toure was a uniquely gifted player who possessed a rare blend of size, strength, and technique. Despite that reality, Pep Guardiola didn't exactly see eye-to-eye with the midfielder.
Things soured at Barcelona, and tensions resumed when Pep eventually reunited with his former player in Manchester City. Some initial drama blew over, but that couldn't stop the passage of time. As Toure got older, the manager had no problem pulling him out of the starting 11. The Ivorian eventually departed the club, setting the stage for some fiery, not to mention bizarre, comments from the midfielder's agent.
"The way [Guardiola] acted towards Yaya, a club legend, coming up with various pretexts not to let him play," Dimitri Seluk said in 2018, as quoted by Bleacher Report. "He has set all of Africa against him, many African fans have turned away from Manchester City."
While that may be a bit bombastic and paints an entire continent with a broad brush, Seluk didn't say anything that unusual. The agent, however, wasn't done there.
"And I am sure that many African shamans will not let Guardiola win the Champions League in the future," he continued. "It will be like an African curse on Guardiola. Time will tell if I am right or not."
Again, those comments probably aren't ideal; if nothing else, a Russian agent talking about African shamans and curses gets uncomfortably close to some ugly stereotypes.
Speaking solely in terms of the football, though, the manager hasn't won a Champions League crown since Seluk made that statement. The Spaniard has had talented teams and won the Premier League on multiple occasions, but something always seems to go wrong in continental competition.
Is that due to randomness, tactical mismatches, or the fact that only one team can win the Champions League each season? Or is there something more supernatural at play?
You can draw your own conclusions.
Like Sportscasting on Facebook. Follow us on Twitter @sportscasting19 and subscribe to our YouTube channel.