Pete Maravich Suffers a Serious Slap in the Face If the CBI Invites Detroit Mercy
This isn't about Detroit Mercy star Antoine Davis. It's about doing the right thing. Davis is the five-year college basketball player who recently came within three points of tying Pete Maravich's all-time Division I scoring record. Davis needed 26 points Thursday night to break the 53-year-old mark held by "Pistol Pete." He finished with 22 in what seemed to be a season-ending loss in the quarterfinals of the Horizon League tournament.
Detroit Mercy finished with a 14-19 record. There's no NCAA or NIT tourney berth for the Titans, so Davis' career is over after 144 college games, right? Not so fast. There's this thing called the College Basketball Invitational that may have a say in whether or not Maravich's record will stand.
What is the CBI?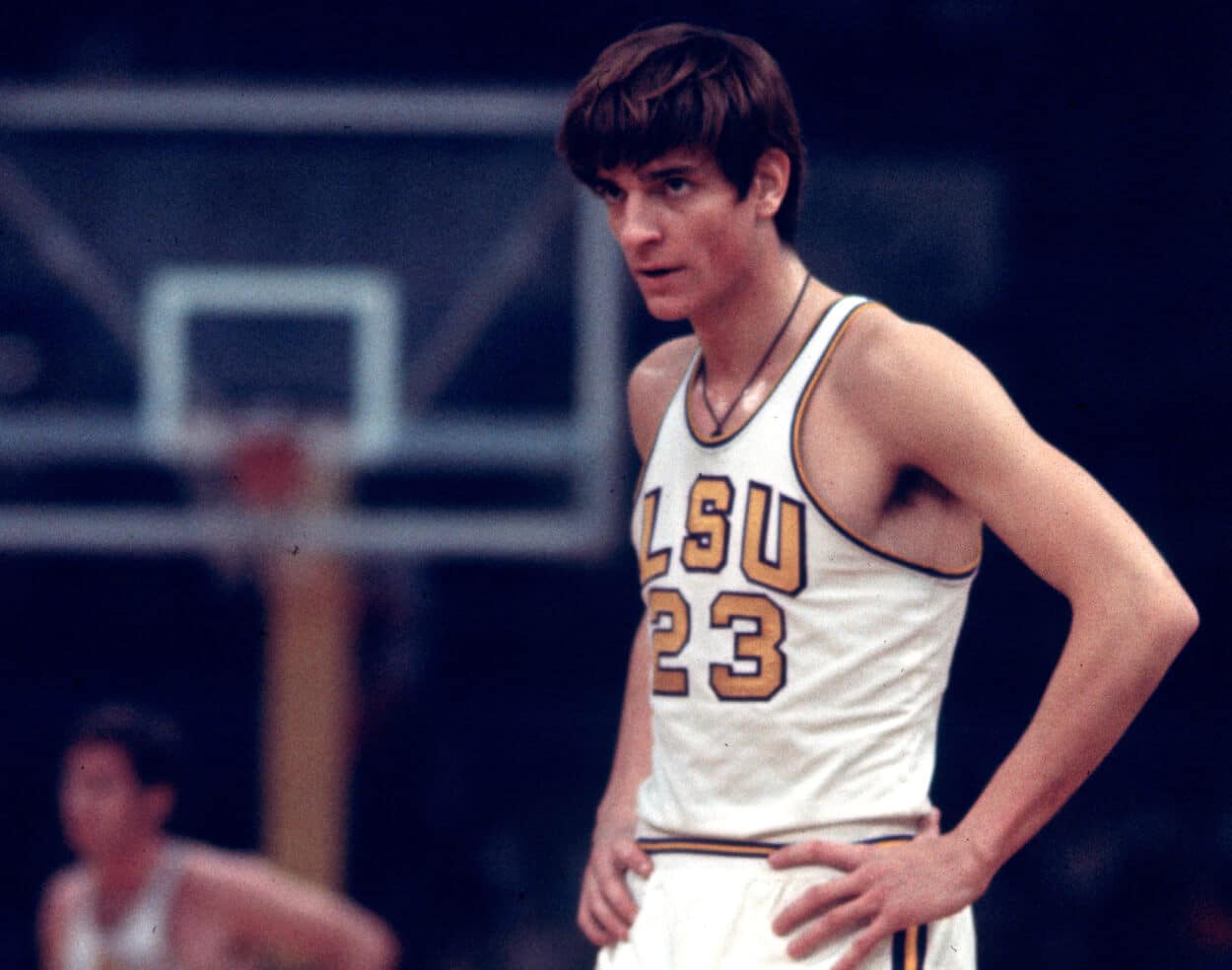 The CBI is a tournament that runs concurrently with the NCAA tourney and NIT. The CBI is a 16-team postseason tournament that takes its pick of the remaining teams for participation. With all the hype of Davis's season at Detroit Mercy, an appearance in the CBI would certainly generate some interest in the otherwise-forgotten tourney.
According to The Sporting News, the CBI is considering inviting Detroit Mercy. Rick Giles, president of the CBI, told The Sporting News on Friday the tournament, unlike the NIT,  has no rules about inviting teams that finished below .500.
Should the CBI invite the team (which would have to pay a $27,500 fee to participate), Davis would need four points to break Maravich's mark.
"We are evaluating (Detroit Mercy) and considering it," Giles told The Sporting News. "Antoine Davis has had a remarkable career that deserves to be celebrated."
The CBI was formed in 2008 and clearly isn't looking for the best of the leftovers from the teams that didn't make the NCAA or NIT.
"This isn't the national championship," Giles said. "It is an invitational. We are trying to put together an interesting and competitive tournament."
If the CBI invites Detroit Mercy, it's a slap in the face to Maravich
So does the CBI invite controversy by inviting Detroit Mercy? Does Detroit Mercy accept the invite and buy a record for Davis?
"If they want to play, we'll play," said Mike Davis, Antoine's father and Detroit's head coach, per ESPN. "If they don't want to play and it's time to move on, we won't play."
The CBI's tournament field will be announced on March 12.
Maravich's record has been standing since 1970. It took him 83 games to rack up 3,667 career points. Back then, freshmen couldn't play at the varsity level. Maravich averaged 43.8 points in his first varsity season with the Tigers, finishing with 1,138 points.
Maravich's numbers improved over the next two seasons. As a junior, he put up 1,148 points, averaging 44.2 per game. In his final year, Maravich averaged 44.5 points. He finished his career with 3,667 points, a record that has stood for 53 years but was in serious jeopardy as Davis made quite a run.
Davis played five years of college basketball, gaining an additional season because of the COVID-19 pandemic. He scored 3,664 in 144 games. While that's impressive, it just shows how dominant Maravich was, as he did it in three years (83 games) without a three-point line and a shot clock. Maravich died in 1988 while playing a pickup game of basketball. He was 40.
For the CBI to invite Detroit Mercy as a publicity stunt would be a slap in the face to Maravich, his family, and his fans. It would be just as disrespectful for the Titans to accept.
Paying for a record is not the way to go about becoming No. 1. Davis had one heck of a college run. It should end here with Davis at No. 2.