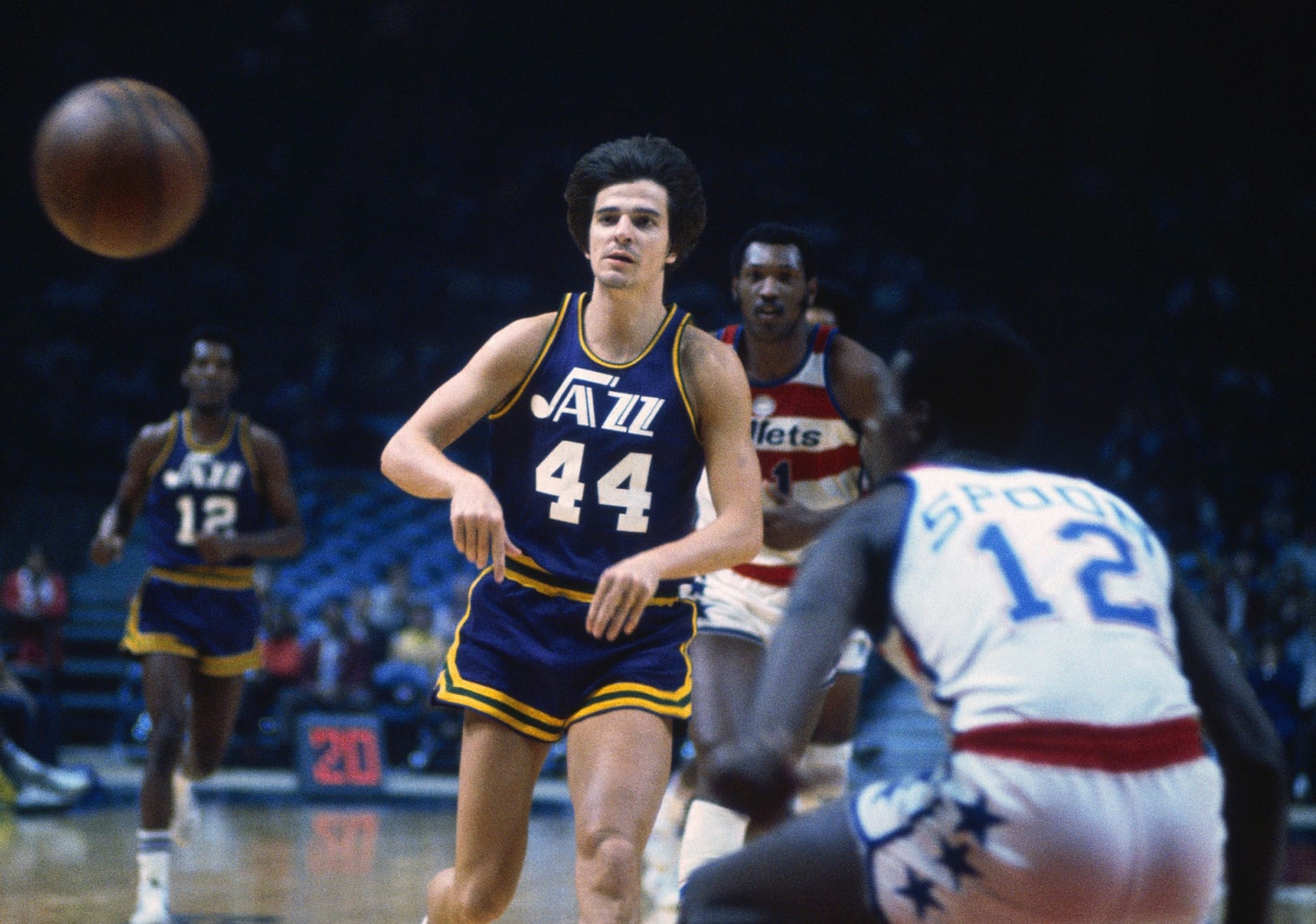 Pete Maravich Was Much More Than a Hall of Fame Basketball Player on the Court
Pete Maravich was just as much an entertainer on the court as he was a basketball player.
Many consider Pete Maravich the best college basketball player ever. "Pistol Pete" wasn't too shabby in the pros, either. The NCAA's all-time leading scorer is also a member of the Naismith Memorial Basketball Hall of Fame after his 10 seasons in the NBA.
While most remember his 3,667 career points at LSU or his scoring title with the New Orleans Jazz, many also recall his behind-the-back passes and the no-look assists. According to many stars he played with, the man with the flying hair and floppy socks was as much of an entertainer as he was a player.
Pete Maravich admitted he loved playing for the fans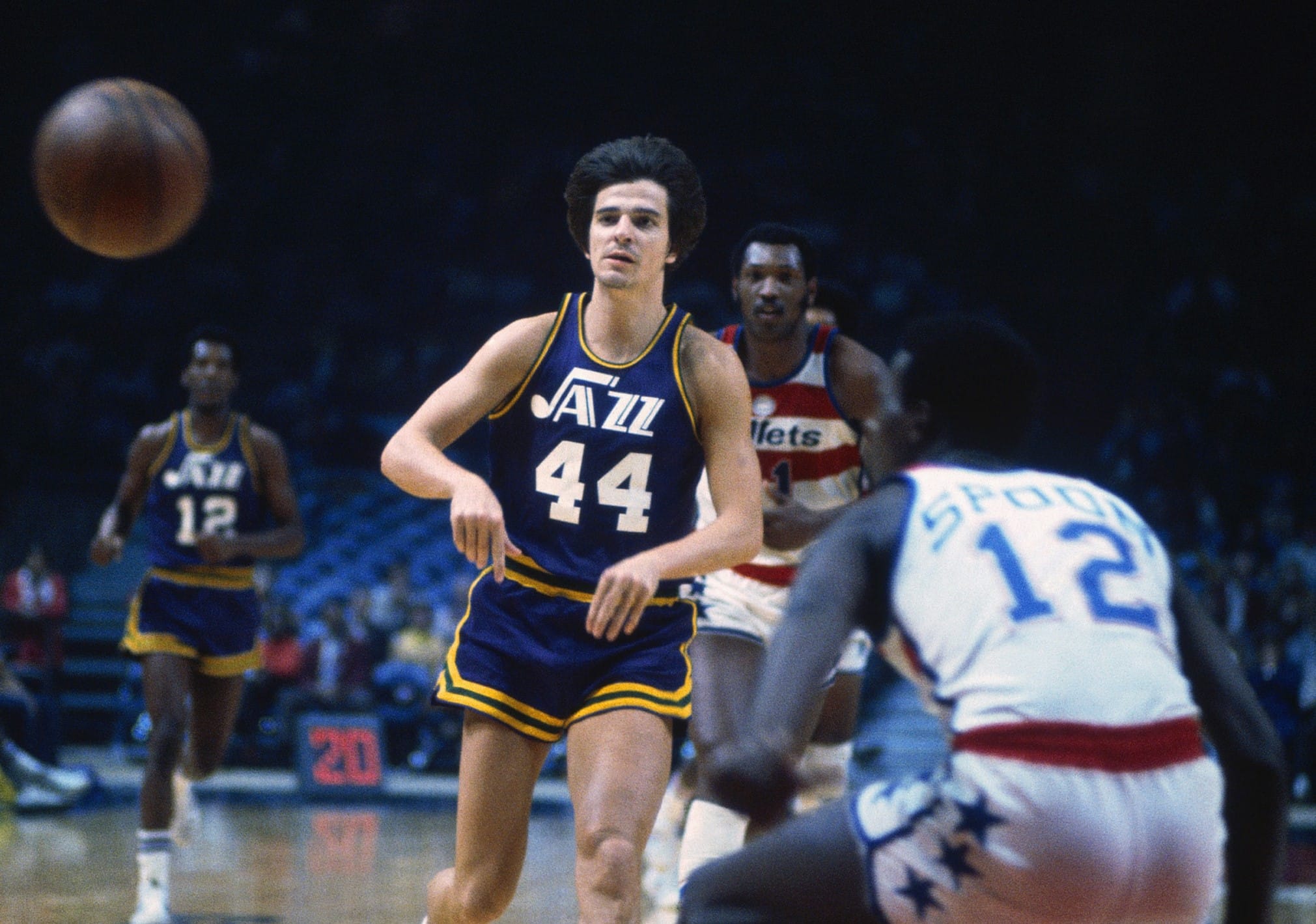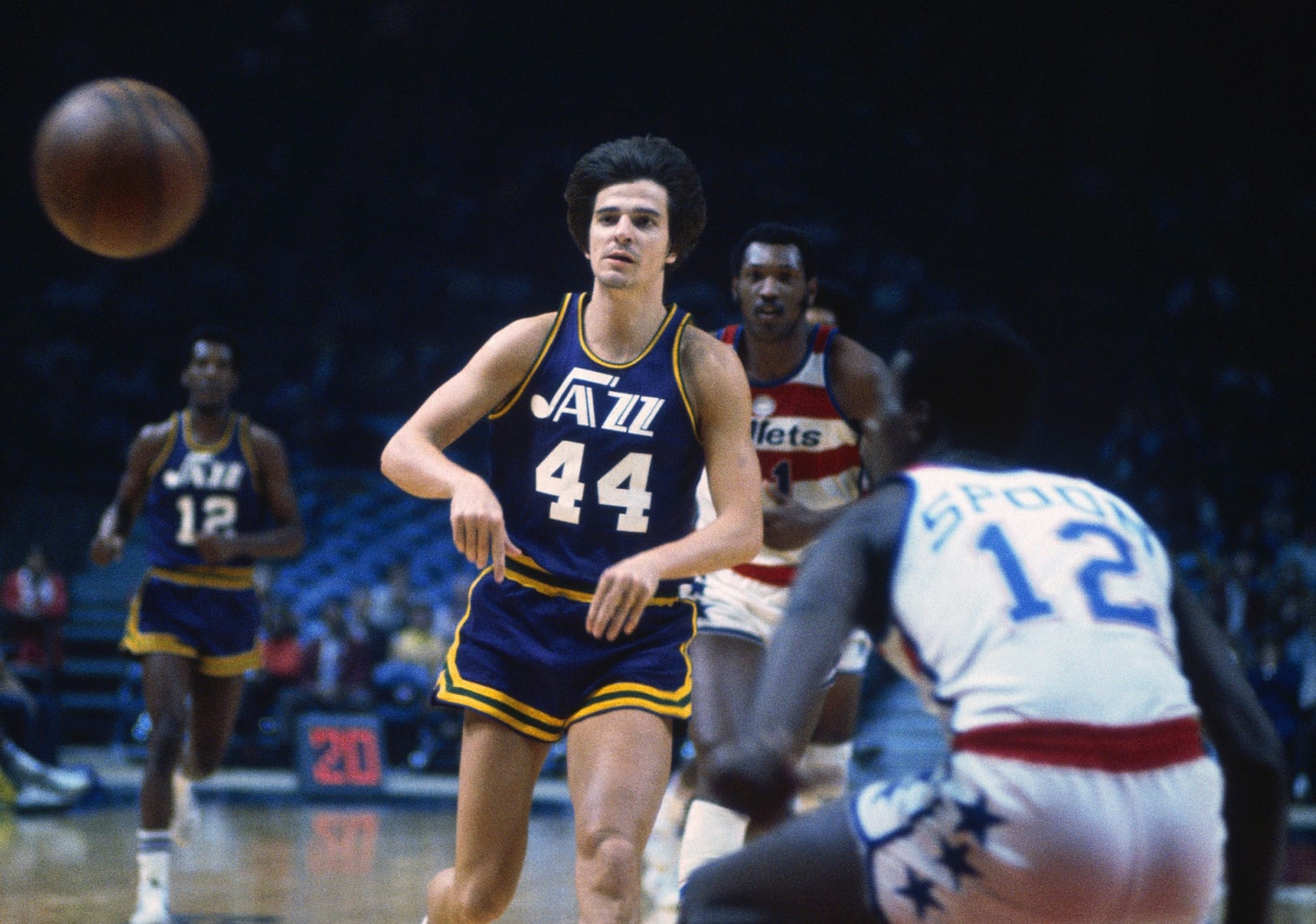 While Maravich racked up the points in college and in the pros, shooting was never his favorite part of the game.
"There's one misconception I'd like to clear up," Maravich wrote in a first-person Sports Illustrated article in 1969. "When most people hear the name Maravich, all they think of is a skinny kid who shoots all the time. Well, I do shoot a lot.
"But, and this may sound funny, shooting is not really my game. Passing is. Passing and ball handling and dribbling. That is the most exciting part of my game, the most devastating part, the part that people come out to see, the part I like to talk about."
Maravich admitted he loved putting on a show for the fans. He said that was why he loved taking his show on the road.
"I much prefer playing away than at home," Maravich wrote. "At home, the same people are watching you who have seen it all before.
"On the road, you have new places and you're playing to people who don't know about the show. I can do things that they haven't seen before, and maybe make basketball fans out of people who didn't care much for the game."
Maravich's peers called him one heck of an entertainer
The skinny 6-foot-5 guard out of LSU played for three teams in his 10-year NBA career before injuries caught up with him. While he didn't put up the numbers he did in college, he still proved he was an entertainer at the NBA level.
"Pete was blessed with a great amount of ability, natural athletic ability" said NBA Hall of Famer Elgin Baylor in a video by AllBasketballTV. "Pete could do a lot of amazing things with the basketball. He was really a showman. I mean, Pete would go out there and put on a show. That's what he wanted to do. That's how he looked at himself — as a showman."
Fellow NBA Hall of Famer Dave Bing said Maravich saw himself more as an entertainer than a basketball player.
"A true entertainer," Bing said. "I think he looked at entertainment more than basketball."
Steve Alford, a college star himself at Indiana, was wowed by Maravich's flair.
"He's as flamboyant as any player I've ever seen with the basketball," Alford said. "Maybe the best entertainer our game has ever seen."
When fans went to see Maravich play basketball, they certainly got their money's worth. That's just what Pistol Pete wanted.
"I played for the fans," Maravich said in the video. "There's no doubt about that."