Peyton Manning's Simple Advice for Jalen Hurts Ahead of His First Super Bowl
Peyton Manning retired from the NFL in 2016, but he still loves to support young quarterbacks around the league and offer them advice if they're willing to listen. One of the QBs he's struck up a relationship with is Jalen Hurts, who will start for the Philadelphia Eagles in Super Bowl 57 in just his third year as a pro.
Manning has been in contact with Hurts all season, and the NFL legend even reached out to the Eagles QB with some simple advice for the days leading up to the Super Bowl. It may not seem like much, but Hurts would be wise to listen.
Peyton Manning's advice for Jalen Hurts ahead of the Super Bowl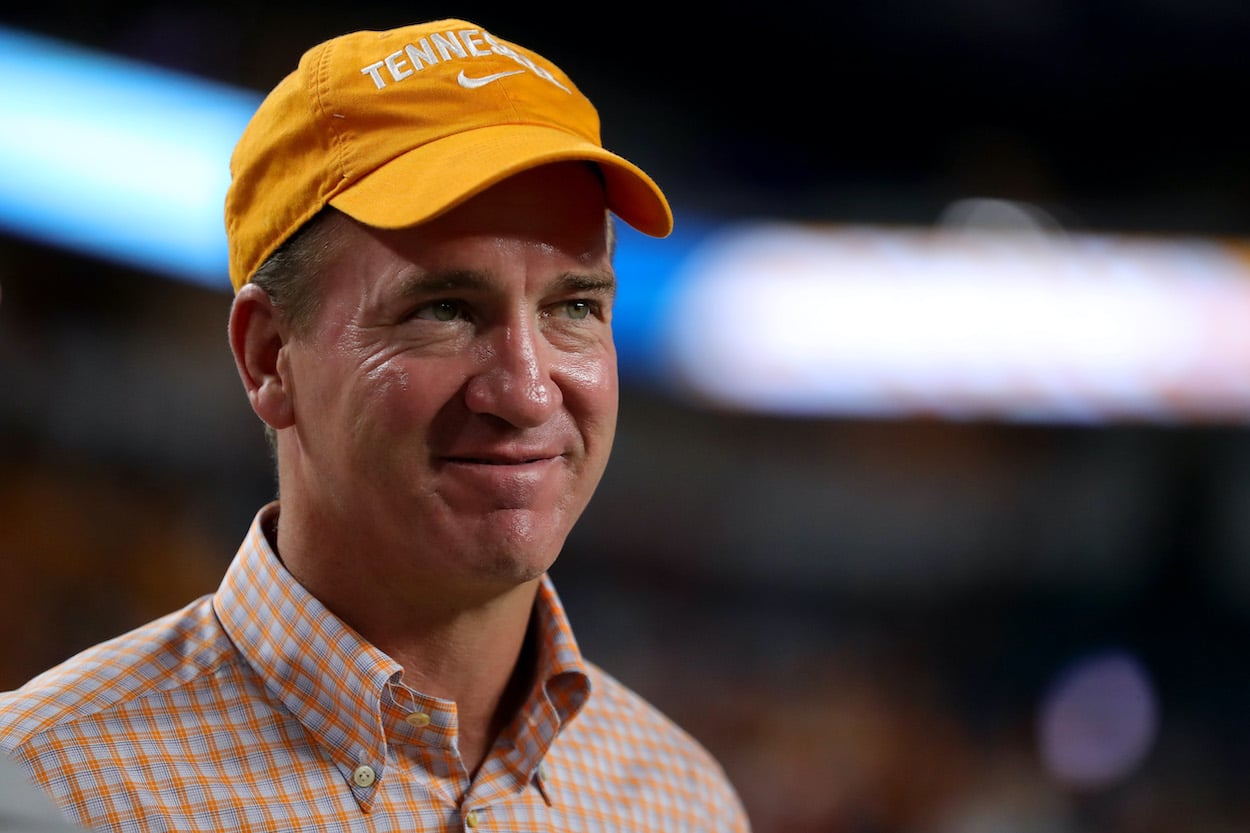 The two weeks leading up to the Super Bowl can be challenging for players making their first trip to the championship game. Everything from the travel, practice schedule, and media availability is so much different than you're used to in the regular season, so it's not easy to stay locked in on the actual game at the end of it all.
Well, Peyton Manning knows a thing or two about managing the lead-up to the Super Bowl. The retired quarterback played in four and won two in his career, so he decided to impart some wisdom on Jalen Hurts, whom Manning has become friends with in the last few years, ahead of his first Super Bowl start.
"Some advice that someone gave me about playing a Super Bowl is just to try to keep your routine as close to the same as possible as you have all season," Manning told People this week. "It's tough to do that because of the media requirements, and you're staying in a hotel, and you're busting the practice, and you've got family in town. A lot of potential distraction.
"To me, that was really good advice to try to do things as much the same as you have all year to get you comfortable for Sunday's game."
Thankfully for Hurts, he's been employing this mindset all year long. He always talks about staying level and approaching the season with a day-by-day and game-by-game mentality, and that won't be any different in the biggest game of his life.
The Eagles believe in their 24-year-old leader, and so does Manning.
"Jalen has a pretty good idea of what he's getting into because of the huge games he's played in college," Manning said. "But the Super Bowl is different. It stands alone."
That it does, but the Jalen Hurts we watched all season will be the same Jalen Hurts we see on Super Bowl Sunday.