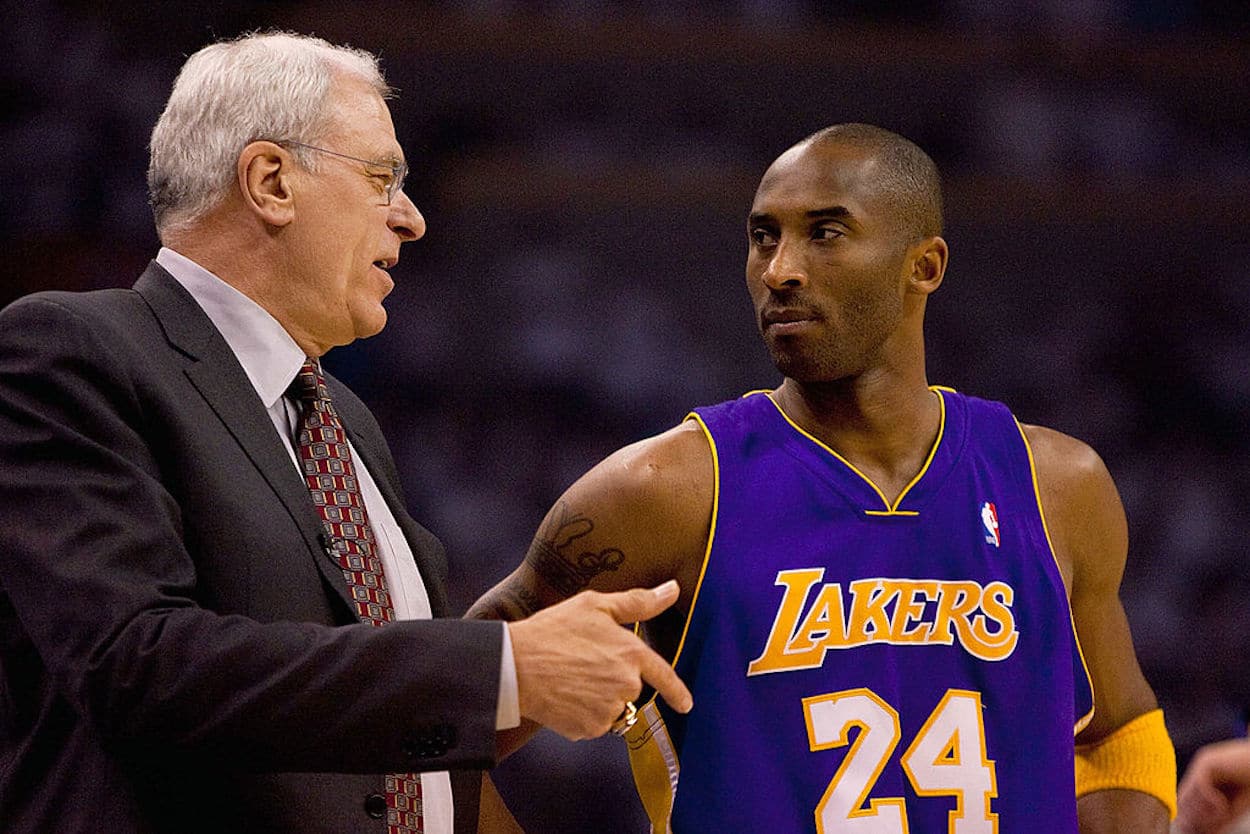 Phil Jackson Would Literally Put His Lakers Teams to a Personal Test With a Series of Bizarre Questions
In a sport where even the smallest advantage could make all the difference, Phil Jackson wasn't going to leave anything to chance.
There's a cliche that says everything is fair game in both love and war. Pro sports aren't part of that quote, but they should be. If something can help a team win games, it will generally be tolerated, if not accepted. Just ask Phil Jackson about that.
During his time in the Association, the Zen Master used some unconventional techniques to get the best out of his players. With the LA Lakers, for example, he'd subject the roster to a bizarre written exam consisting of some rather personal questions.
Want to know what Jackson's tests entailed? Let's travel back in time and head inside the Lakers' locker room.
Phil Jackson wanted to know what made his Lakers roster tick and was willing to use a written test to find out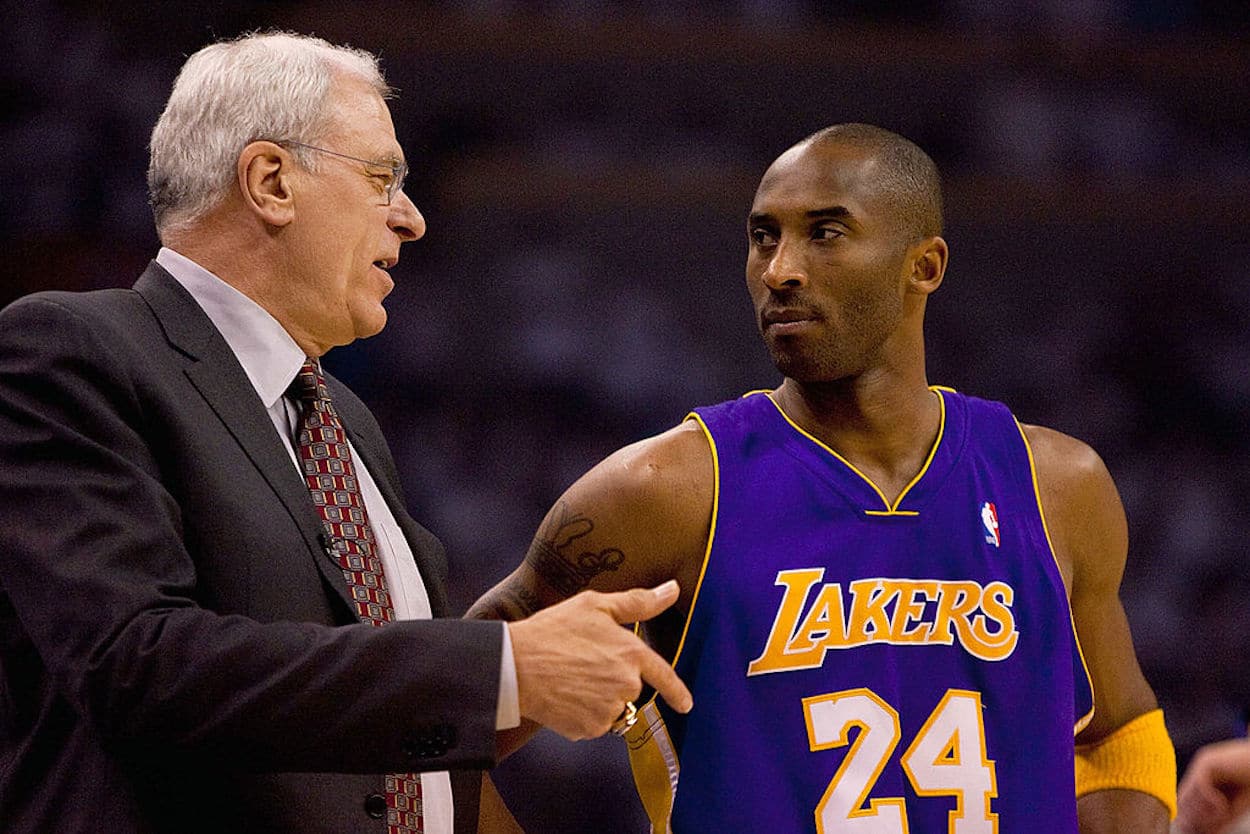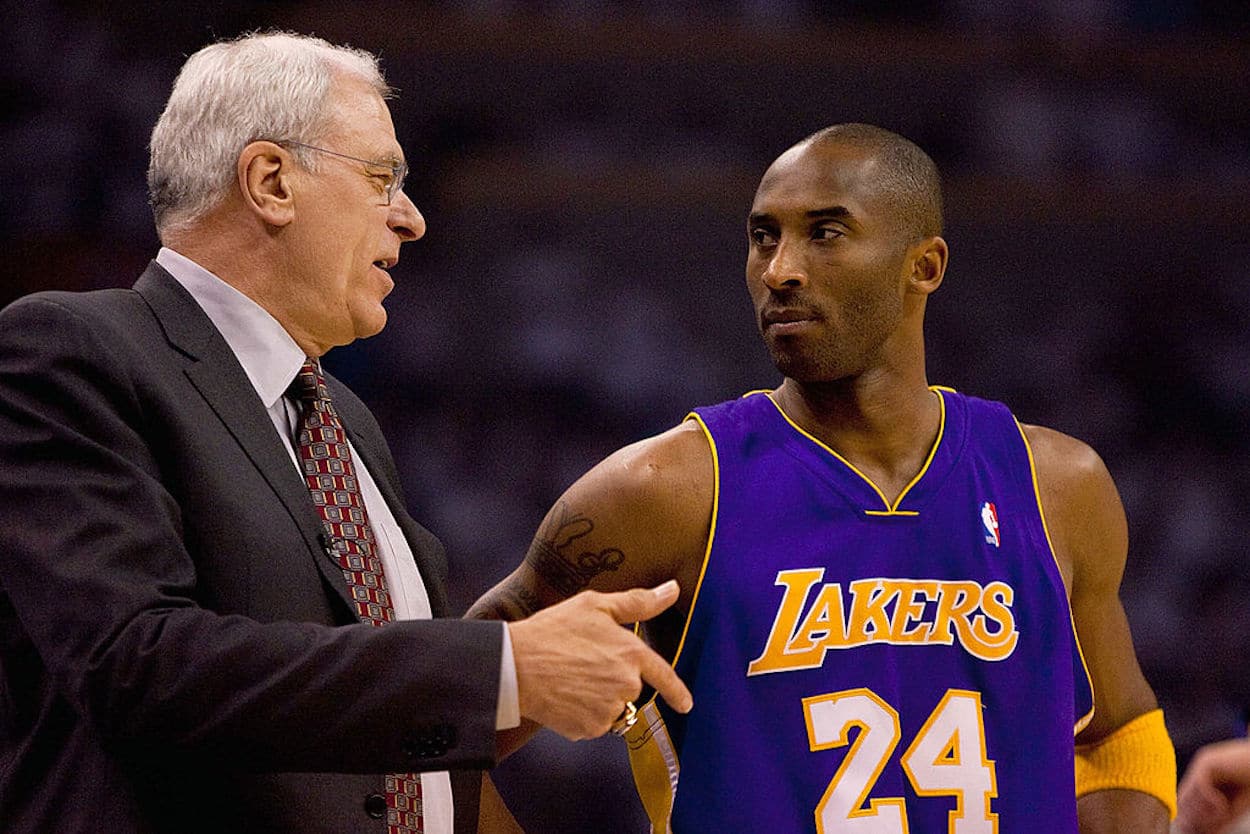 Between film sessions and other pregame preparation, pro athletes are probably used to being quizzed by their coaches. Phil Jackson, however, did things a bit differently.
As explained in a 2002 LA Times story, the head coach required every member of his roster to take a written test. This wasn't some off-the-cuff exercise asking a few token questions, either.
"It includes the social atom in which the player is asked to put himself at the center of the Laker universe and then draw in where all the players are in relation to him," Steve Springer wrote. "There are questions such as what is your greatest fear, what is most important to you, how would you change yourself if you could, what is your least favorite physical characteristic and who are your favorite authors."
And things weren't done once you handed in the paper. Jackson would then personally meet with each player to discuss their answers, with those conversations lasting between 60 and 90 minutes.
Anecdotally, Jackson's methods seem to have paid off
From afar, it's easy to write Phil Jackson's test and meetings as a waste of time. Wouldn't it have been more useful to focus on the Triangle Offense or let the players spend some extra time in the trainer's room? Well, it anecdotally seems like the Zen Master knew exactly what he was doing.
Beyond the record — Jackson went 610-292 during his time in Hollywood, winning five titles — the LA Times did quote one player who appreciated the test.
"I think it's cool," Mark Madsen explained. "In so many cases, you have a coach and you never really get to know each other. It's great that he is taking the time."
And if we roll back the clock even further and expand our scope beyond the Lakers, we'll find another example of how Jackson's personal touch worked wonders.
During their time together in Chicago, the Zen Master struck up quite a bond with Dennis Rodman. While the forward didn't make the best impression on his new boss, the pair connected through their mutual appreciation of Native American culture. That allowed the Worm to feel seen and respected by his coach, which (presumably) helped keep him engaged and largely on his best behavior. Without Rodman's efforts, the Bulls would have looked like a much different team.
Jackson also had the benefit of an incredible resume by the time he reached Los Angeles, which let him have his cake and eat it, too. For players like Rodman or Madsen, who appreciated the individual attention, everything worked. For those who were a bit more skeptical, the head coach could put his championship rings and experience with Michael Jordan on the table and get just about anyone to buy in.
Were those tests the key to Jackson's success? Obviously not. With that being said, though, there is something to be said for leading with a bit of a personal touch, especially in a competitive league where any slight advantage can be the difference between success and failure.
Have thoughts on this topic? Keep the conversation rolling in our comments section below.