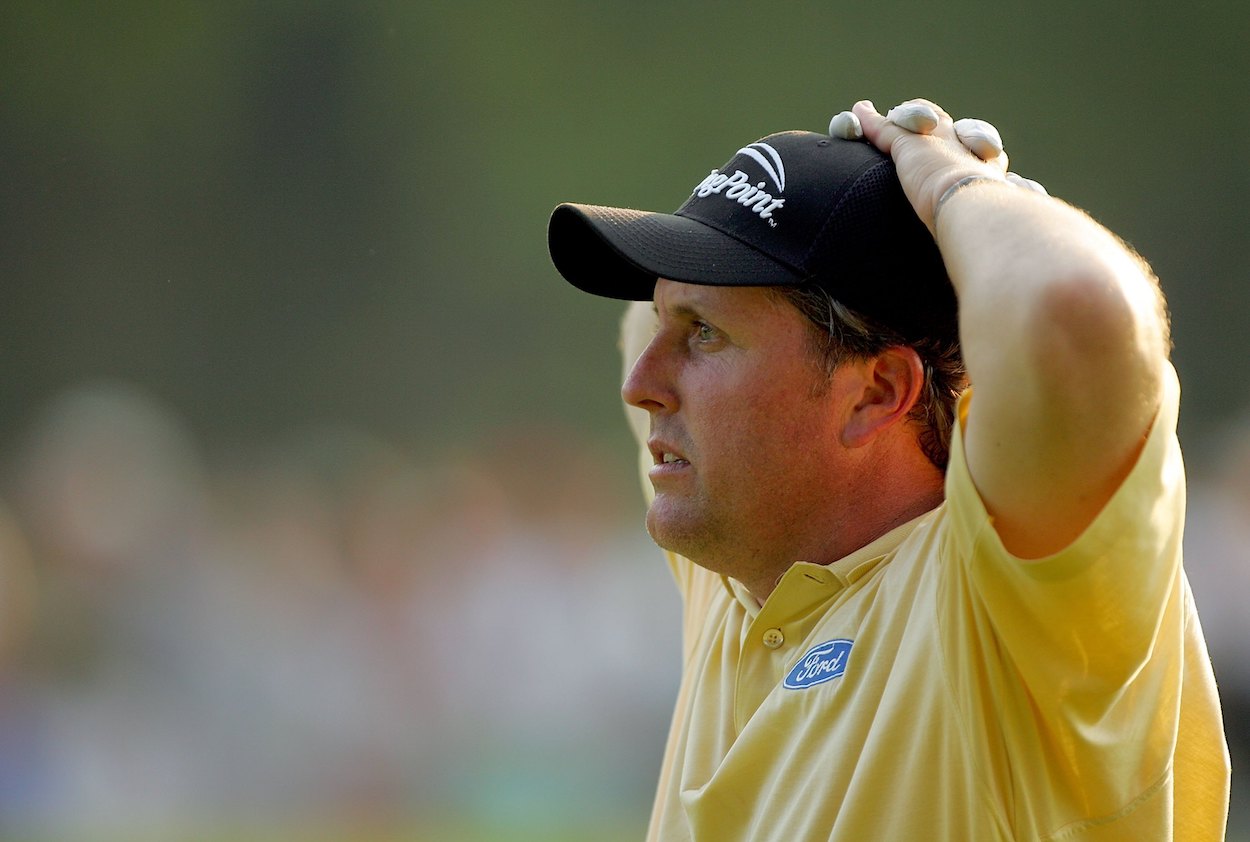 Phil Mickelson Channeling LeBron James in Quest to Conquer His Long-Standing Nightmare at the U.S. Open: 'I've Shut Off My Phone'
Phil Mickelson needs a U.S. Open title to finally complete the career Grand Slam, and he's shutting off the outside world completely to do so.
You don't have to remind Phil Mickelson of his many shortcomings at the U.S. Open. Lefty's six runner-up finishes at the major tournament still haunt him to this day.
So as he gears up to finally conquer his long-standing nightmare this weekend, Mickelson is channeling another sports legend — LeBron James — ahead of the 2021 U.S. Open at iconic Torrey Pines.
Phil Mickelson still searching for his first U.S. Open title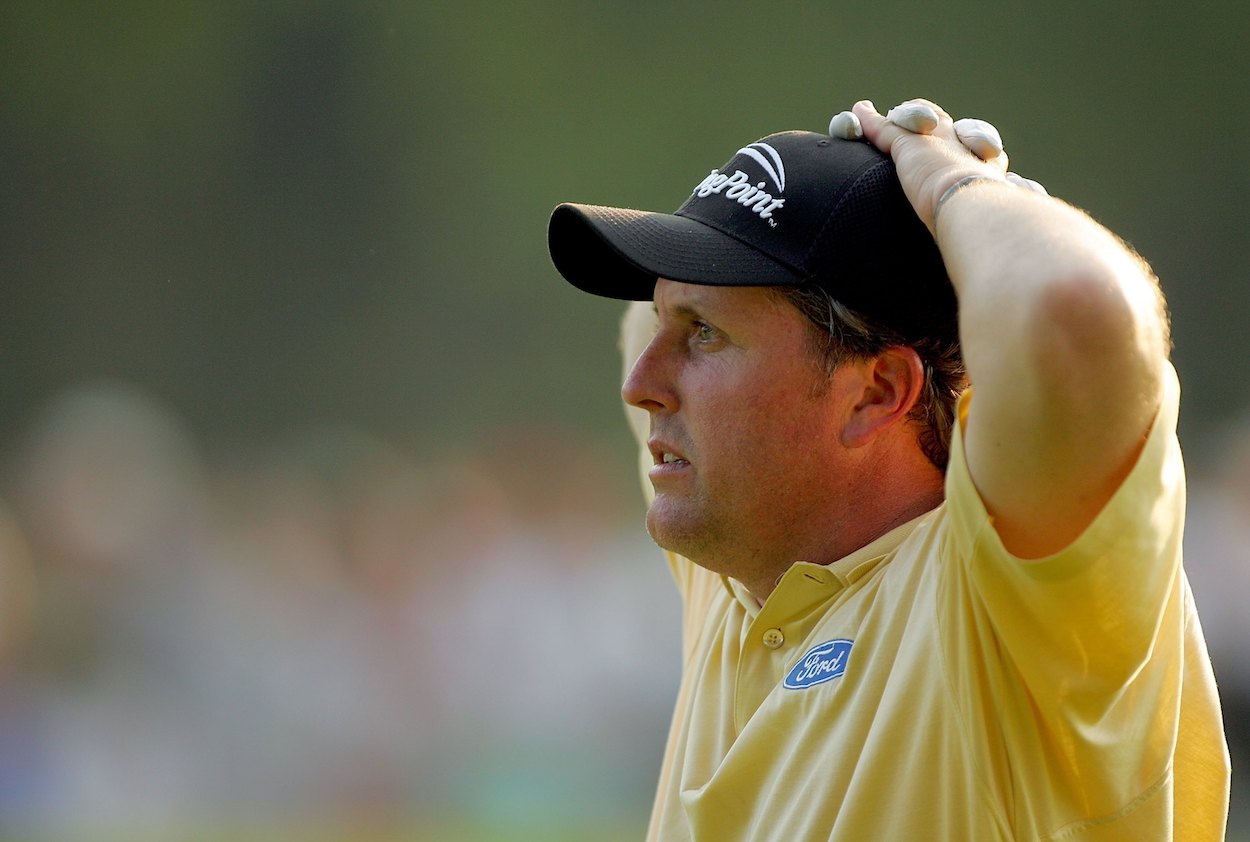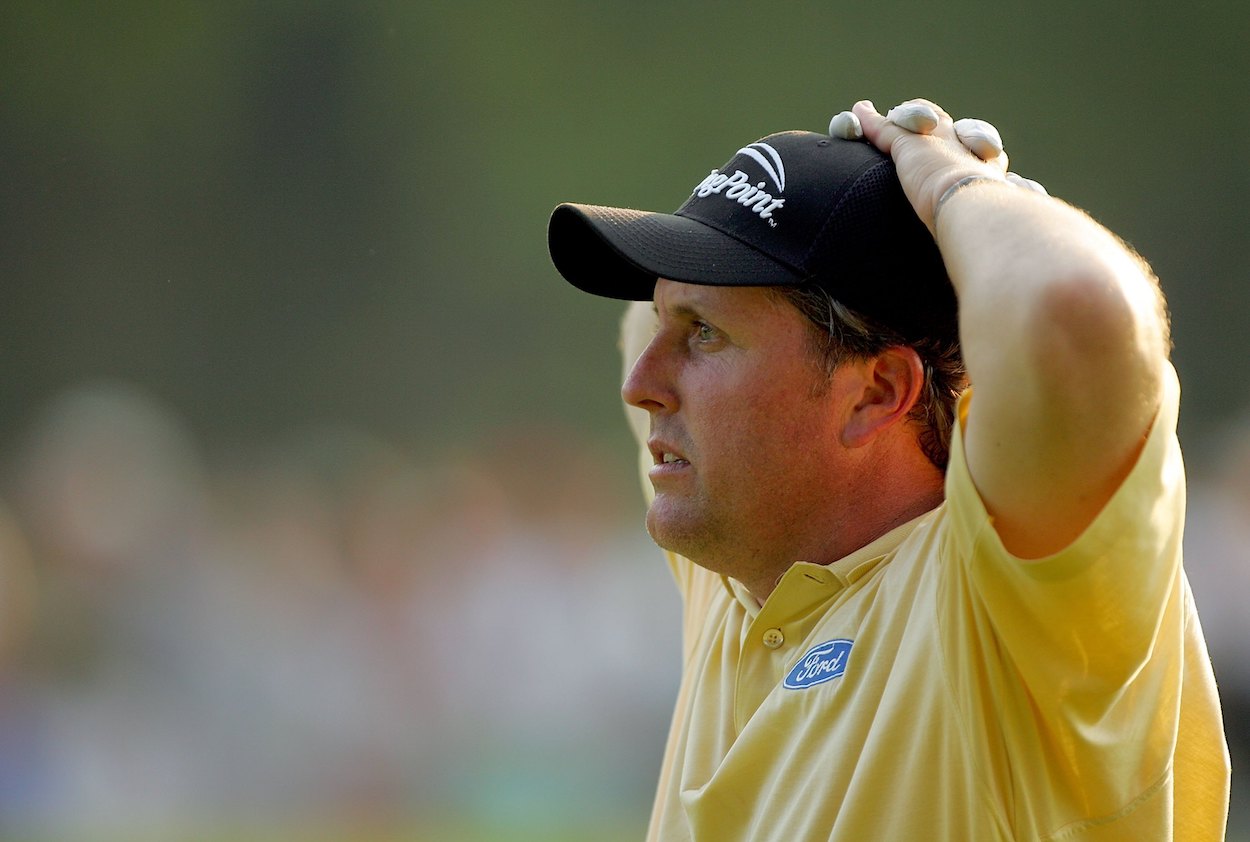 Mickelson has put together a legendary career on the PGA Tour over the years. With six major championships and 45 victories on Tour, he could retire tomorrow and be considered one of the greatest golfers to ever live.
But Mickelson simply won't be satisfied with his career if he walks away from the game without a U.S. Open trophy in his trophy case.
Not only has Lefty never won a U.S. Open, but he's agonizingly finished in second place six times. Most notably, Mickelson threw away the 2006 U.S. Open at Winged Foot when he double-bogeyed the 72nd hole with a one-stroke lead in the tournament.
This year, the major championship returns to Torrey Pines — Mickelson's hometown course.
"It's a unique opportunity because I've never won a U.S. Open," Mickelson told reporters Monday from Torrey Pines. "It's in my backyard. I have a chance to prepare properly, and I wanted to put in the right work."
Torrey Pines underwent a redesign in 2001 that completely changed the course, so Mickelson showed up a week early to relearn how to play it properly.
"I've played out here a bunch since the redo, but I really haven't spent a lot of time to learn the nuances," he said. "I did that early last week."
Mickelson is channeling LeBron James ahead of U.S. Open at Torrey Pines
Ahead of the 2021 U.S. Open, Mickelson is utilizing a bold strategy to focus his energy on completing the career Grand Slam. Akin to LeBron James, who famously shuts off all social media once the NBA playoffs begin, Mickelson is tuning out the outside world so he doesn't lose focus like he's done in the past.
"I've kind of shut off all the noise. I've shut off my phone," Mickelson said. "I've shut off a lot of the other stuff to where I can kind of focus in on this week and really give it my best chance to try to play my best. Now, you always need some luck. You always need things to come together and click, but I know that I'm playing well. I just wanted to give myself every opportunity to play at my best."
Confidence carrying over from historic PGA Championship win
Last month, Mickelson became the oldest major championship winner in PGA Tour history at 50 years of age. He turns 51 on Wednesday ahead of his return to the U.S. Open, and he still feels his game is right where it needs to be.
"When you know that you're playing at a certain level and you are patient and it finally does click like it did at the PGA… I felt like I had been playing at that level for a couple of months, but I wasn't getting it out," he said. "Then when it all comes together at a perfect time like that was exciting.
"I'm hopeful that some of the things that I had learned heading in will carry over and give me some more opportunities this summer because I feel like I'm playing some good golf."