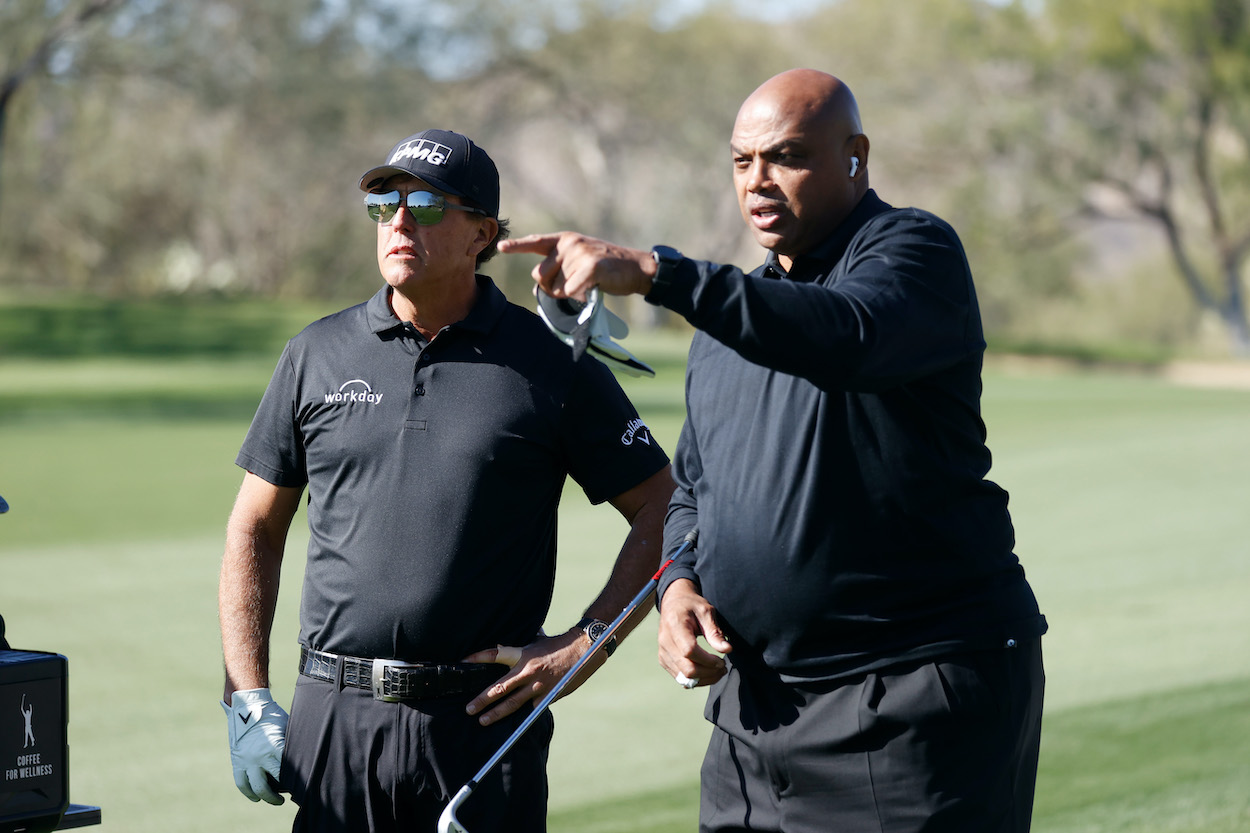 Charles Barkley Is 'Great Friends' With Phil Mickelson, but He Can't Stand the Golf Legend's Most Annoying Habit
Charles Barkley and Phil Mickelson are great friends, but Lefty has one annoying habit on the golf course that gets under Barkley's skin.
Charles Barkley and Phil Mickelson make up the perfect team on the golf course. Barkley sets the tone with his easy-going style and timely trash talk, while Mickelson does all the talking with his clubs. The duo defeated Peyton Manning and Stephen Curry in Capital One's The Match: Champions for Change last year, and they've been close friends for many years.
But every friendship, no matter how strong, always has its issues. Barkley recently spoke about what Lefty is like off the golf course, and he roasted the golf legend by pointing out his most annoying habit.
Charles Barkley and Phil Mickelson are great friends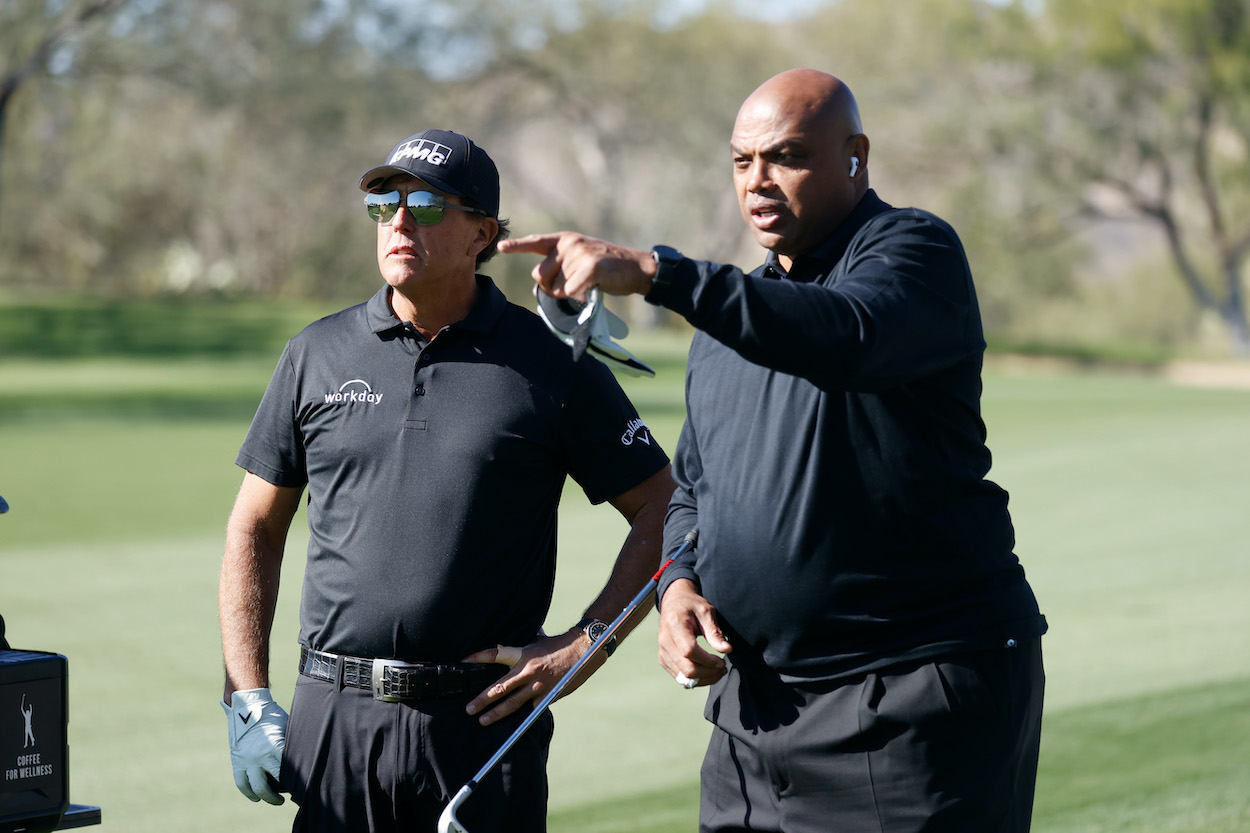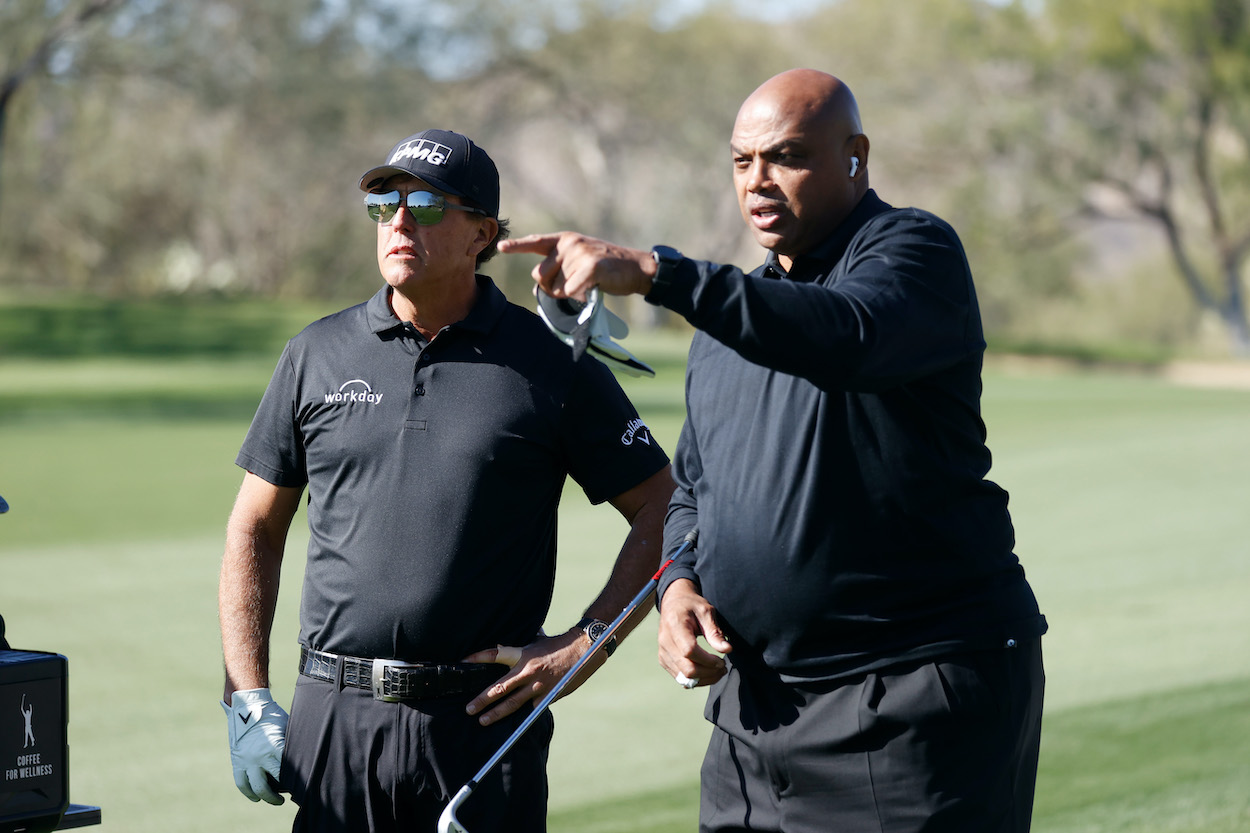 Barkley and Mickelson have known each other for a long time, and the story about how they met gets better every time you hear it.
Back when Barkley was playing for the Phoenix Suns in the mid-1990s, a team dancer named Amy asked him to play golf with her boyfriend. Barkley reluctantly agreed to the blind golf date, but he never followed up on it. So, Amy came back to him multiple times to ask when he was going to schedule the round of golf. Finally, Barkley caved and asked for her boyfriend's name so they could set up a time and place.
That dancer's full name? Amy Mickelson. And her boyfriend at the time? Yup, you guessed it.
Barkley later agreed to meet Mickelson for a round of golf, and the two have been great friends ever since.
Barkley roasts Mickelson for his most annoying habit
Barkley owes Mickelson a big thank you for helping get his golf game back on track over the past few years. But that didn't stop him from roasting the PGA Tour legend during a conference call with reporters last week.
Lefty's meticulousness on and off the golf course is what's made him so successful throughout his career, but it's also the personality trait Barkley can't stand.
"Phil Mickelson is a great friend of mine. I've known him a long time, him and Amy. They're awesome," Barkley said. "But Phil is that annoying friend. When you ask him a question, instead of answering your question — like, if you say, 'Hey, what's the weather like?' he says, 'You want the humidity, the barometric pressure, the high and low for the day?' 
"No, man, I just want the damn weather. Tell me what the temperature is right now."
Barkley said Mickelson's attention to detail carries over to the golf course, and he's so specific that the NBA Hall of Famer can't even keep up.
"As great a guy he is, when you ask him a question, like, 'Yo, what do you think of this putt?' 'Well it's down-grain, it's into the grain, it's going to pull toward the valley.' Yo, man, just tell me where to hit the putt," Barkley said. "I ain't got time to be analyzing down-grain, up-grain, it's pulling toward the valley."
Friends supporting friends
Mickelson might not be too happy with Barkley's recent comments, especially considering the time he's taken out of his busy schedule to help the Inside the NBA personality improve his golf game. During Barkley's conference call last week, he told the story of Mickelson taking Thanksgiving off to fly in for a practice round before The Match.
"He says, 'Hey, I'm flying up. I want you to drive up and play a practice round with me,'" Barkley said. "I'm like, 'Dude, tomorrow's Thanksgiving.'
"He's like, 'No, no, we need to get a practice round in. I'm flying in from San Diego.' I'm like, 'Yo, man, it's Thanksgiving.' And I have to spend my Thanksgiving day driving two hours to play a practice round for a charity event? That's how crazy he is. But that's how bad he wanted to win."