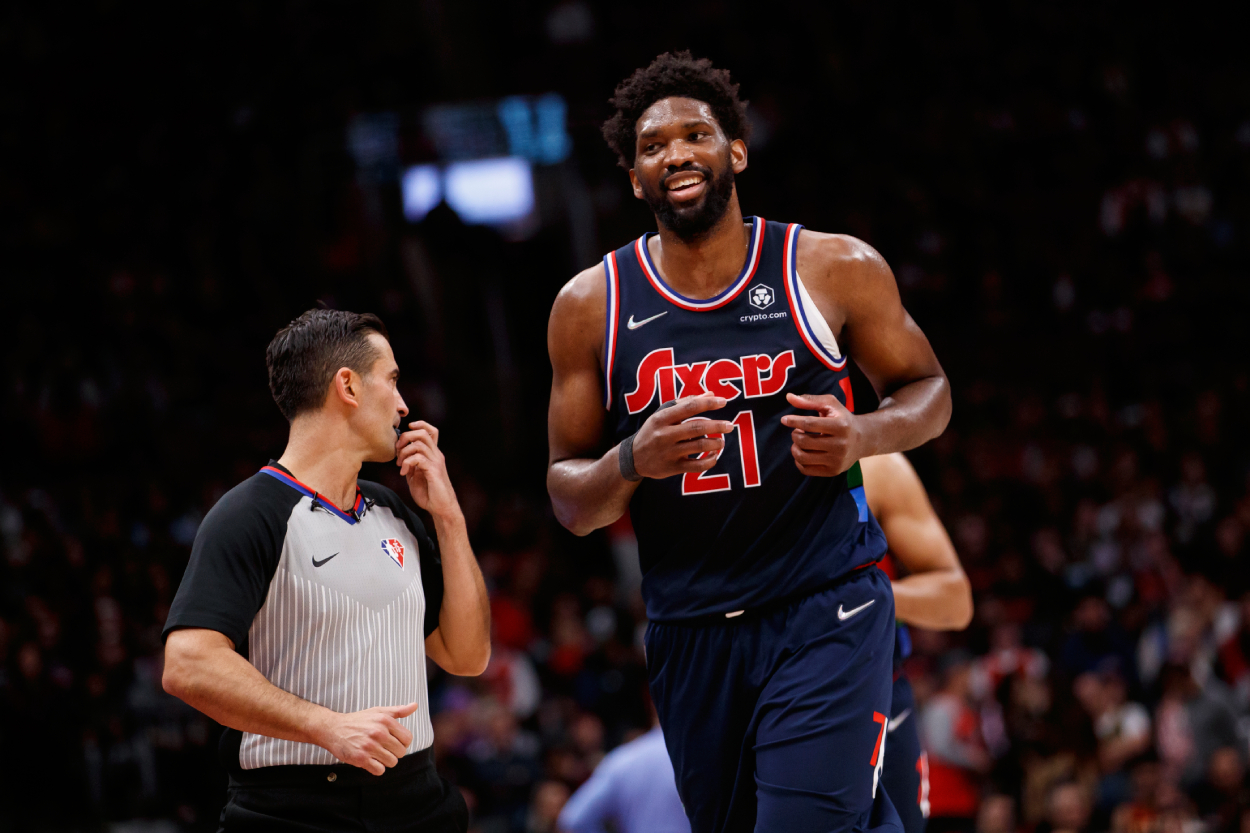 The Philadelphia 76ers Nailed With Devastating Blow Ahead of Miami Heat Series
The Philadelphia 76ers will now be without Joel Embiid for an indefinite period of time.
Doc Rivers got off the hook Thursday night when his Philadelphia 76ers avoided any chance of blowing a 3-0 series lead to the Toronto Raptors. The Sixers pulled off an emphatic 132-97 win on the road behind Joel Embiid's 33 points, closing out the series in six games.
Philly advances to take on the top-seeded Miami Heat, and it won't be easy. The Heat finished with the best record in the Eastern Conference, but now the Sixers will have to work a miracle after suffering a disastrous blow in that series-clinching win over the Raptors.
The Philadelphia 76ers rode the injured Joel Embiid to victory against the Toronto Raptors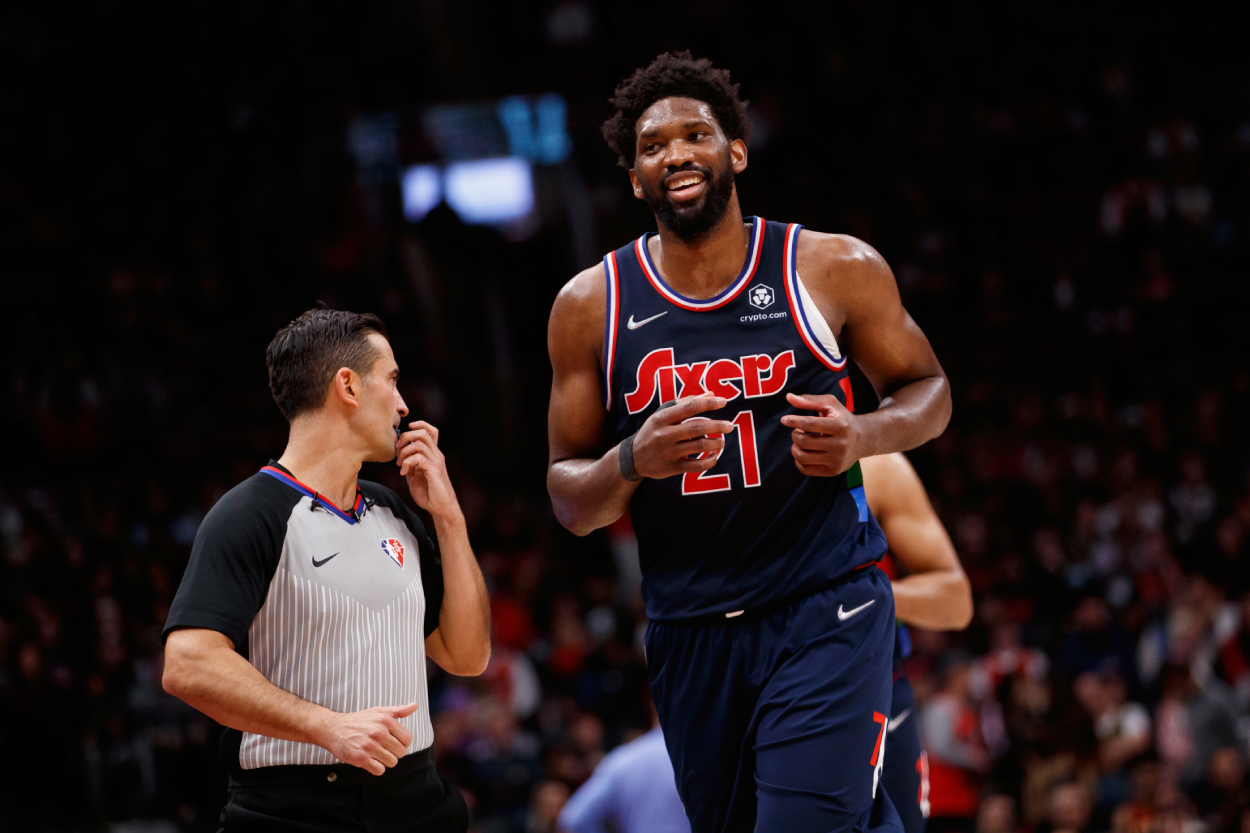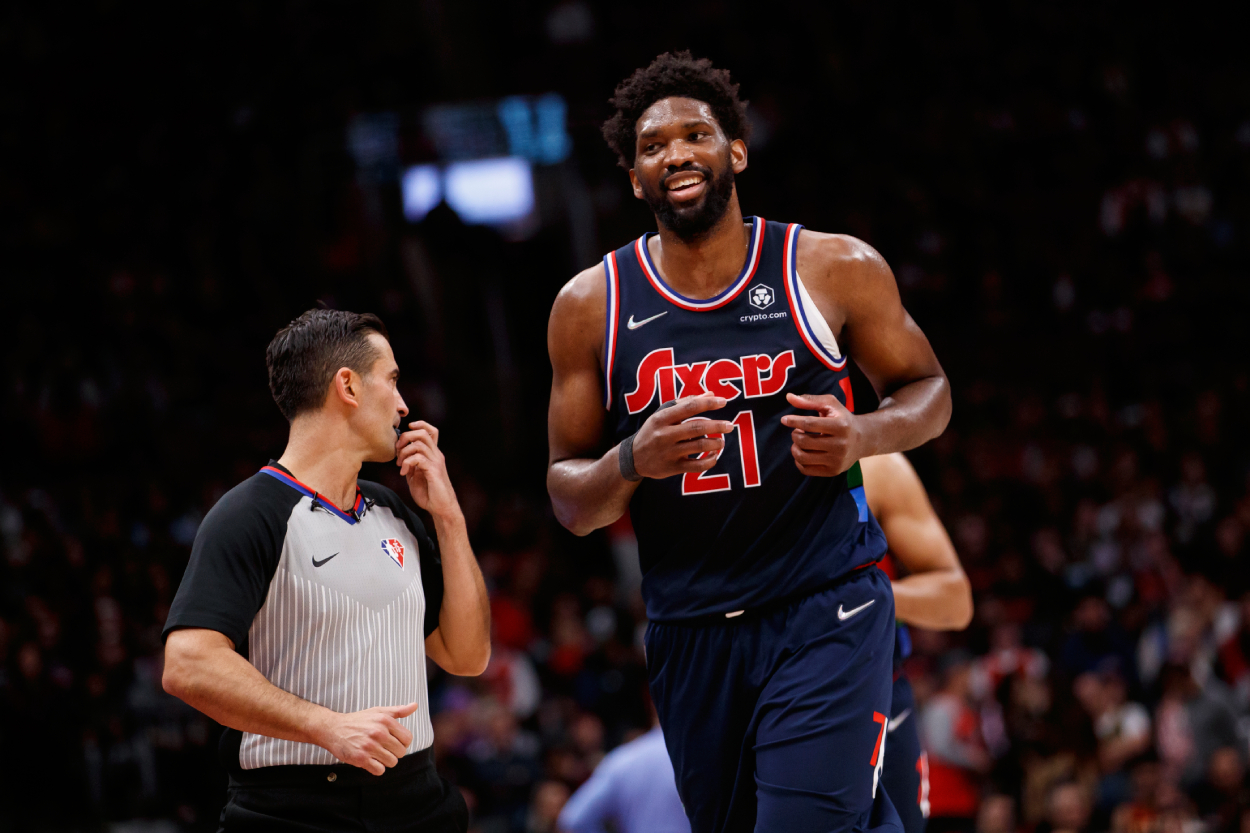 Playing with a torn ligament in his right thumb, Embiid still was a beast in Game 6 against the Raptors. The Sixers big man led the way with 33 points and 10 rebounds in the 35-point victory.
Embiid suffered his injury during a Game 3 win over the Raptors. He tore a ligament, and although he insisted he would keep playing, his effectiveness was in question.
Embiid played in Games 4 and 5 and more than held his own. The Raptors, however, won both games, putting Doc Rivers, who has a history of bowing out early in the postseason, in danger of becoming the first coach to blow a 3-0 series lead.
The Sixers erased any doubts of that happening with a strong third quarter, outscoring the Raptors 37-17. As the game came to a close, Embiid drew boos from the Raptors fans after he dunked celebrated with his arms outstretched as if he was an airplane. He had the same celebration back in 2019 when Philly eliminated Toronto.
As he left the arena, Embiied had another injury. He had a bandage over his eye, stemming from an elbow he took from Pascal Siakam in the fourth quarter.
The Philadelphia 76ers get devastating news on Joel Embiid
The Sixers received crushing news regarding Embiid. Shams Charania of The Athletic tweeted that Embiid suffered a right orbital fracture and is listed as out.
"Sources: 76ers All-NBA star Joel Embiid suffered a right orbital fracture and mild concussion in series-clinching Game 6 win last night in Toronto," he wrote. "He will be listed as out and there is no timetable for his return."
The news couldn't be any worse for the Sixers. It's a devastating blow for Philly, which opened as a four-point underdog to the Heat in Game 1, but the line now stands at 8.5.
Embiid is an MVP candidate for the second straight year. He led the NBA with a 30-6 points-per-game average while pulling down 11.7 rebounds.
The Sixers play Game 1 on the road at Miami on Monday.
Embiid has a long history of injuries
If there is any semblance of positive news for Sixers fans, it's that Embiid played through an orbital fracture during his playoff debut back in 2018. He wore a mask but played through it.
Embiid's career has been plagued by injuries. His NBA debut was delayed two seasons as he nursed a foot injury.
Last year, he suffered a torn meniscus but only missed one game.
This season Embiid played in a career-high 68 regular-season games. Then came the playoffs, and the injuries took over, starting with his thumb in Game 3 against the Raptors.
Who knows how long Embiid will be sidelined, but facing the top-seeded Heat without their best player for any length of time is a tough one to swallow.