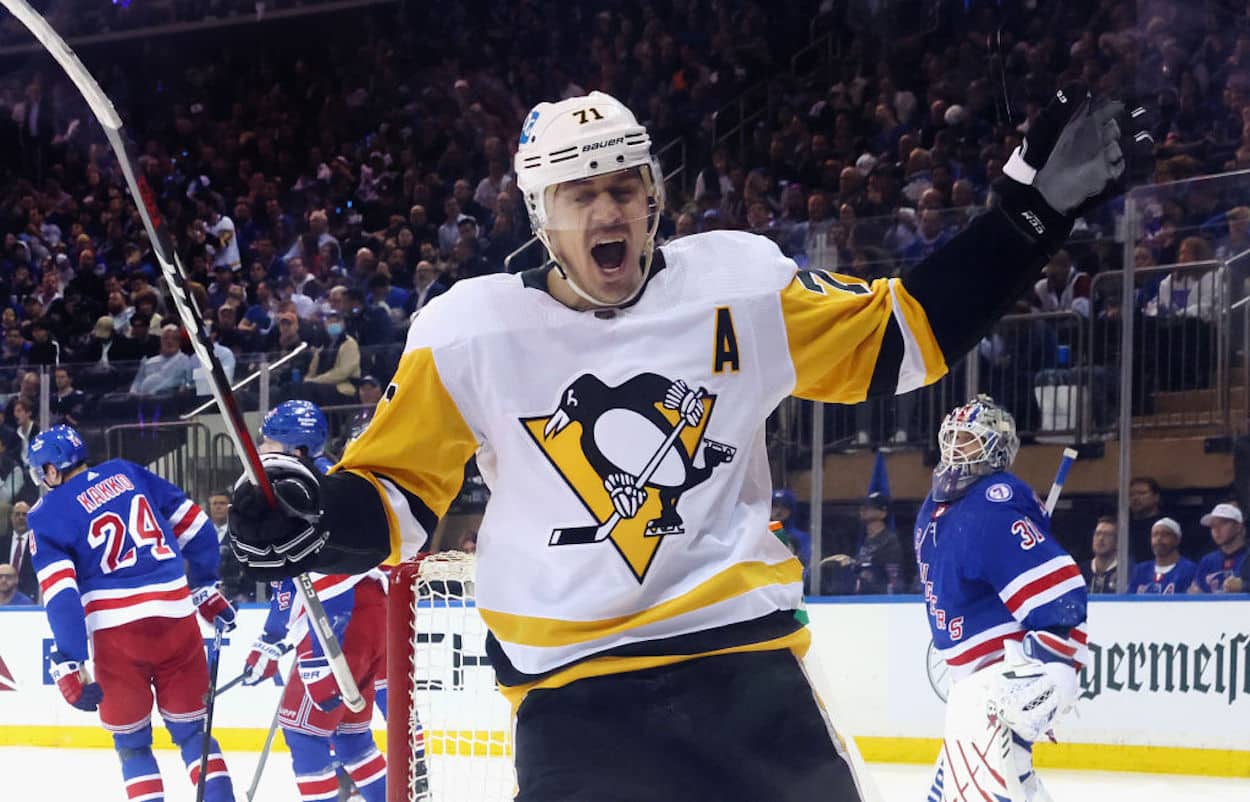 The Pittsburgh Penguins Have No Choice but to Follow Their Own Risky Precedent and Extend Evgeni Malkin
Evgeni Malkin is out of a contract, but the Pittsburgh Penguins aren't really in a position to play hardball with their center.
While hockey might not be as star-driven as other sports, the Pittsburgh Penguins have been fortunate to have the duo of Sidney Crosby and Evgeni Malkin on the roster for almost two decades. Other players, like Marc-Andre Fleury and Kris Letang, have played their roles, but the two centers have been at the heart of everything good in the Steel City.
Things, however, could be changing. Malkin is out of a contract, and, if reports are to be believed, he and the Penguins aren't exactly seeing eye-to-eye.
At this point, though, the club's brass has more or less painted themselves into a corner. Even if there are arguments against re-signing the big Russian, Pittsburgh has set a risky precedent: The Penguins are going all-in with their old core.
Evgeni Malkin and the Pittsburgh Penguins seem to be stuck in contract limbo
From afar, professional sports contract negotiations can seem a bit unbelievable. Most fans, if given the chance, would sign a multi-million dollar deal without thinking twice. For someone like Evgeni Malkin, though, things are a bit more complicated.
Most of what we know of the situation comes from Rob Rossi of The Athletic. While you should read his entire breakdown, things boil down to Malkin feeling like he deserves an extension due to his service to the franchise and the fact that he pushed himself to return from knee surgery in an attempt to help the team.
Things are complicated, however, by a change in management. While Mario Lemieux promised to "take care" of Malkin, Fenway Sports Group is now calling the shots.
According to Rossi's reporting, the Penguins are willing to give Malkin a three-year deal with an annual salary of $6 million. The forward would like a fourth year added to the contract, though, and, as of now, neither side is prepared to compromise.
To make things even more complicated, Malkin is reportedly stung by how things have played out. He apparently texted teammates that "They [the organization] think I'm not good anymore," and "distanced himself and prepared to move on after what he saw as a combination of low offers and being a lack of a priority for the Penguins."
That's not the ideal way for a negotiation with anyone, let alone one of the current faces of the franchise, to play out.
At this point, the Penguins have more or less made their bed when it comes to the current roster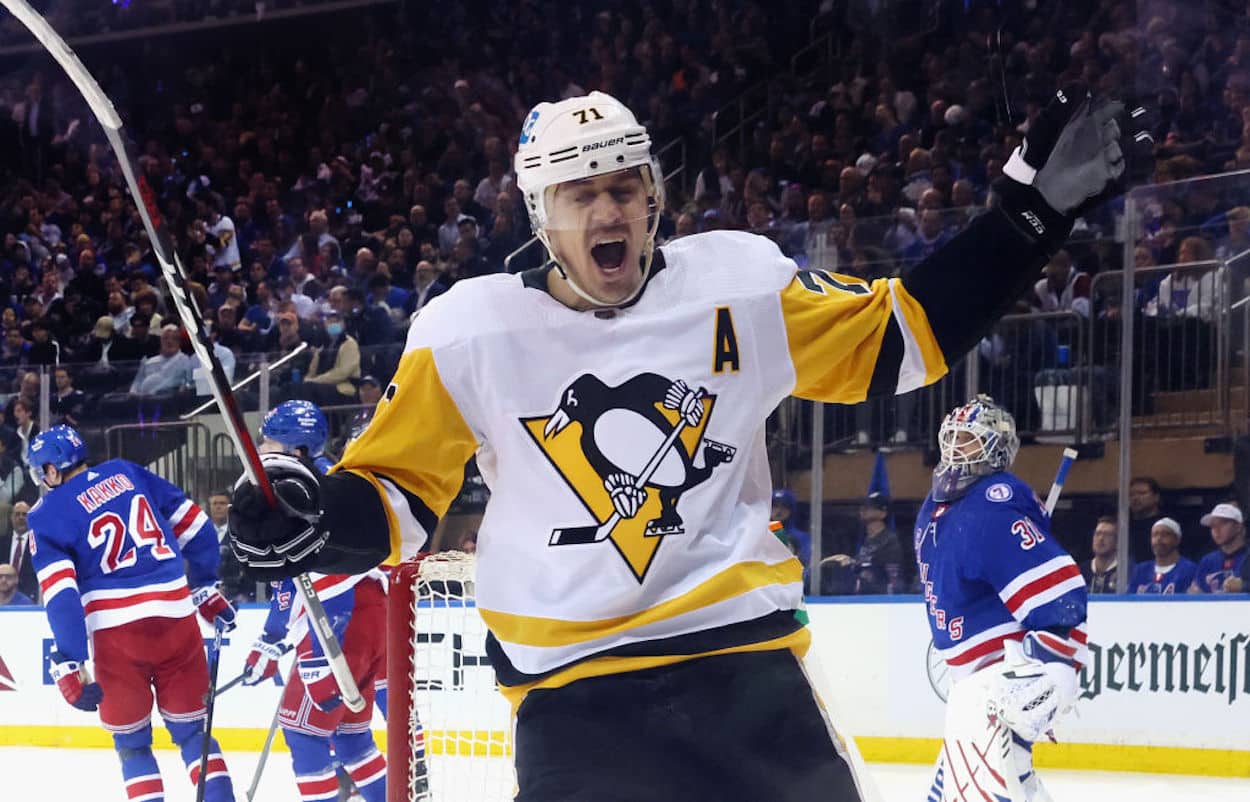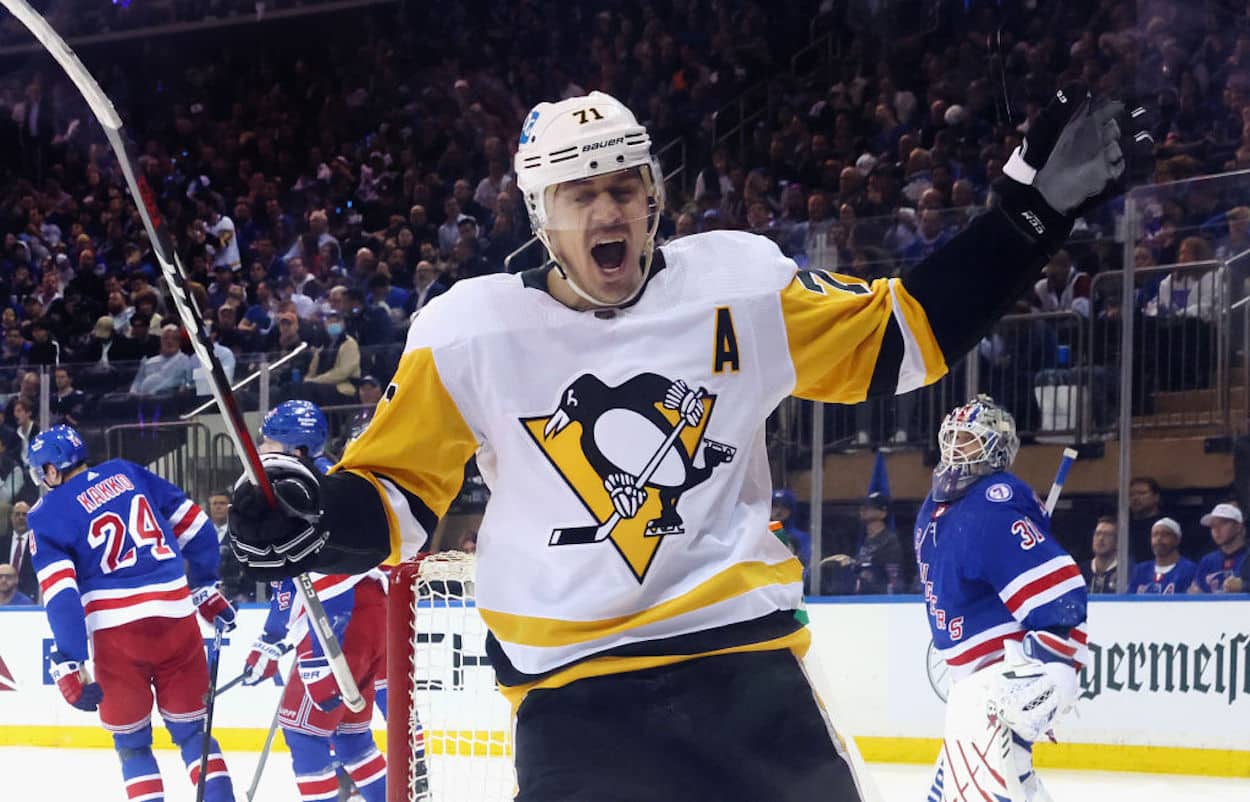 As mentioned above, you could make some theoretical arguments against extending Evgeni Malkin's contract. The center is coming off knee surgery and isn't getting any younger. He's about to turn 36, and giving him a four-year deal probably isn't the smartest investment. His five-on-five production has also tailed off, although it's not completely fair to use the injury-shortened 2021-22 campaign as a barometer.
With all of that being said, though, the Penguins aren't really in a position to cite aging curves and things like that at this point. For better or worse, the franchise has hitched its wagon to the existing core.
Sidney Crosby, who will turn 35 later this summer, is under contract for three more seasons. Kris Letang, who's also 35, just inked a six-year deal to stay in Pittsburgh. Again, there's room to debate the intelligence of that extension, but that's not the purpose of that piece.
The point is that the Penguins have decided that, at this point in time, they're not going to find players who can replace the raw talent of Crosby and Letang. While the franchise isn't quite all-in, they've opted to keep this window open for as long as possible and rebuild later. By that logic, Malkin is simply the next piece of the puzzle. If you're not worried about older players on longer contracts elsewhere on the roster, why should the Russian be an exception? Trying to win now while getting younger won't actually accomplish either aim.
To be clear, that philosophy isn't without risks. While Malkin, Crosby, and Letang are still going strong, you never know what will happen as players age. For all we know, the defenseman (we'll use him as an example since he just signed an extension) could fall off a cliff next year. Remember how the Brent Seabrook and Duncan Keith extensions worked out for the Chicago Blackhawks?
With all of that being said, though, the Penguins have seemingly made their organizational choice. If you're going to go all-out and try to win a Stanley Cup within the next few years, wouldn't you want Evgeni Malkin on the roster over a replacement-level player?
The answer, if only for the short-term, has to be yes.
Like Sportscasting on Facebook. Follow us on Twitter @sportscasting19 and subscribe to our YouTube channel.