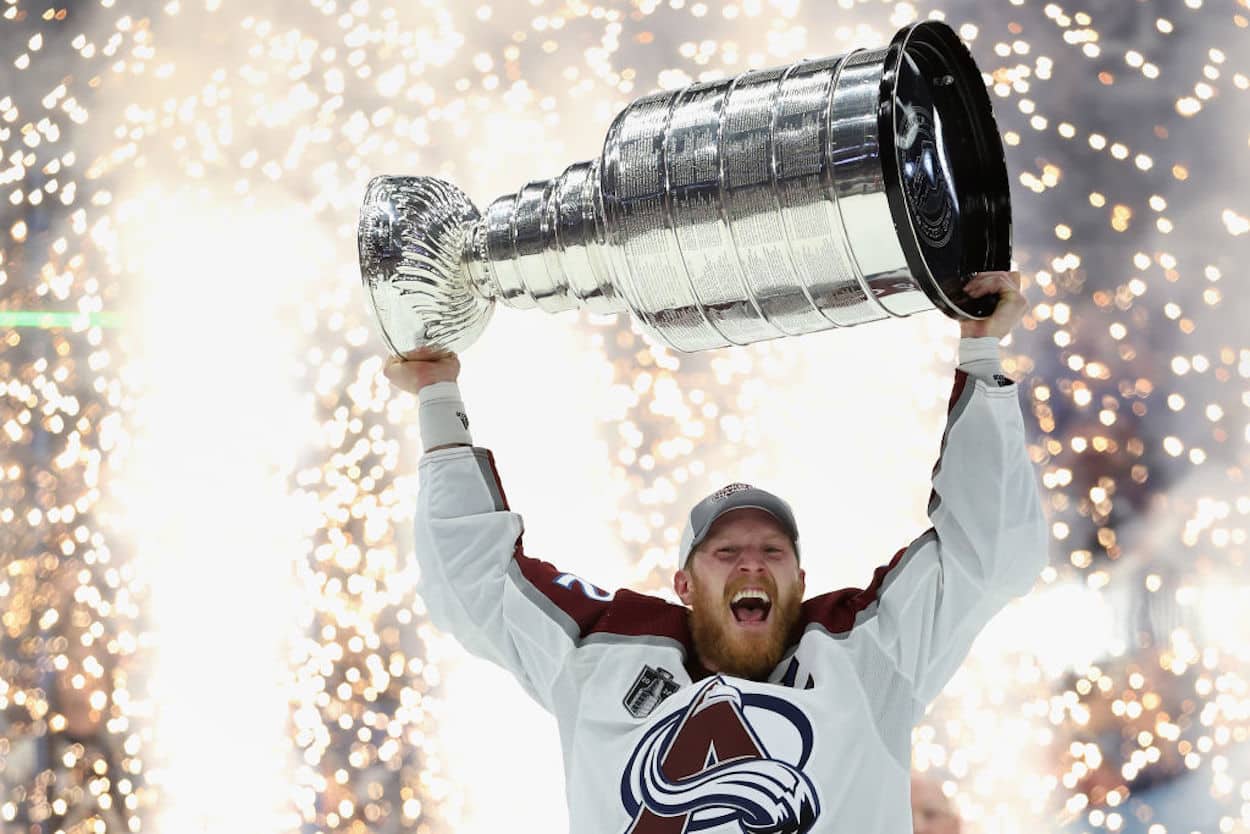 The Colorado Avalanche Won the Stanley Cup, but Their Lasting Legacy Could Be Something Even Larger
Winning a Stanley Cup etched the current Colorado Avalanche squad in NHL history, but their impact on hockey could be felt for years to come.
On Sunday night, the Colorado Avalanche dispatched the Tampa Bay Lightning to claim the 2022 Stanley Cup title. It goes without saying that victory will go down in local hockey history; this squad will be remembered alongside the franchise's two previous champions. From a larger perspective, though, these Avs could have a different legacy.
With all due respect to Colorado, very few Stanley Cup champions loom large in the collective consciousness. Most, over time, become little more than a name on a list. In this situation, though, the Avalanche have a chance to do something even larger than winning a title. They could be a team that pushes NHL hockey a bit further out of the Stone Age.
The Colorado Avalanche used speed and skill to go from the cellar to a Stanley Cup title
When you see a team win a championship, it's easy to imagine that they were always on top of the heap. We all know that isn't the case, though, and, for the Avalanche, awful seasons aren't even a distant memory.
After a disappointing 2015-16 season, Patrick Roy left Colorado. Jared Bednar took his place on the bench with little time to make any real changes and, unsurprisingly, couldn't stop the bleeding. The Avalanche limped to a 22-win season, posting one of the worst performances in modern hockey.
The organization didn't make any rash decisions, though. They kept Bednar and brought Sam Girard (plus some other pieces) back to Denver as part of the Matt Duchene trade. Cale Makar came to town in the 2017 draft. A core, alongside Gabriel Landeskog, Mikko Rantanen, and Nathan McKinnon, was forming. Over the years, it was supplemented with some savvy acquisitions, like Devon Toews and Nazem Kadri.
With each passing year, the Avalanche improved. Ultimately, the 2021-22 edition of the club emerged as a fast and talented team capable of speed-bagging opponents into submission. Colorado also proved they could use puck possession to control the game; they finished the regular season scoring 53 more goals and allowing 23 fewer goals than the league average. They're not the run-and-gun team that countless hockey fans have seen crumble when the chips are down.
"Our skating has to be a factor for us regardless of opponent," Bednar said, according to Stephen Whyno of the Associated Press (h/t the Washington Post). "And then playing fast is more than that: It's execution and getting to the right spots and doing the right things, so we're predictable to ourselves."
Those principles, if properly copied, could help hockey evolve for the better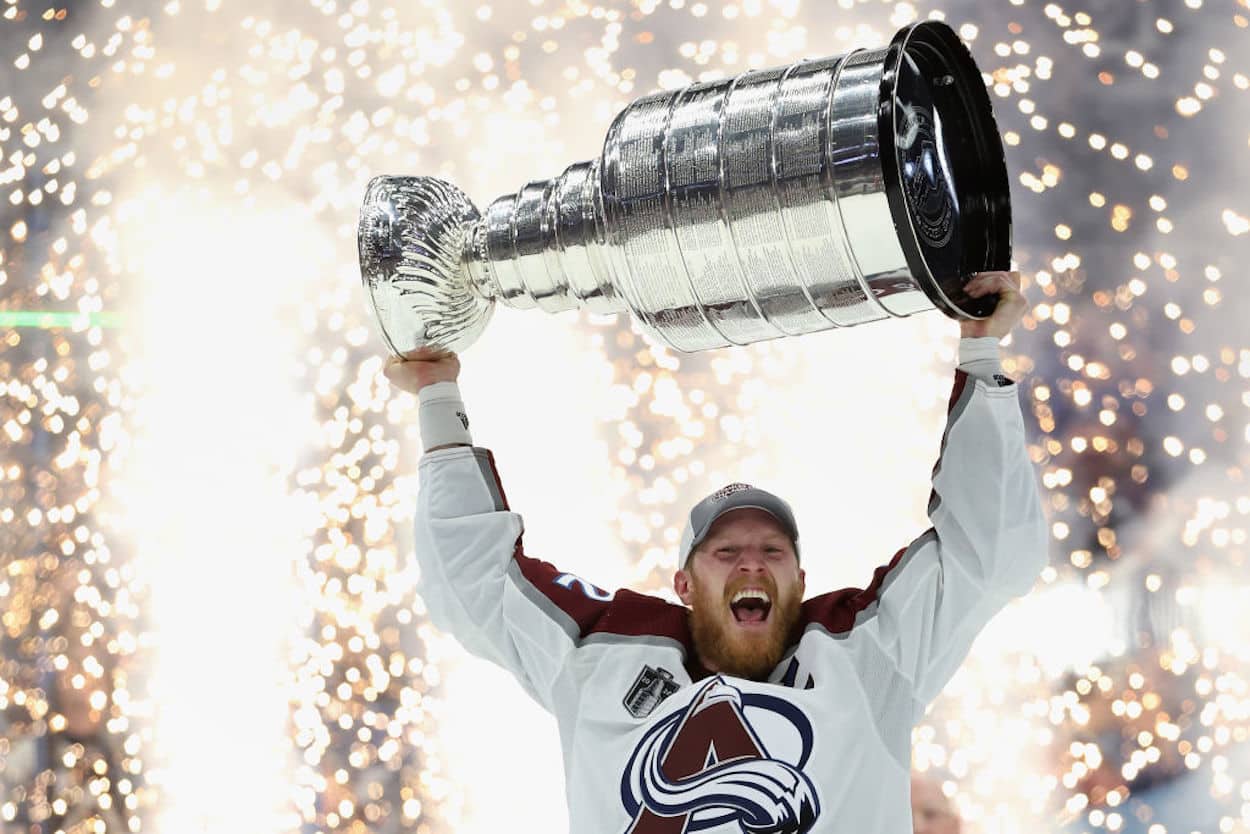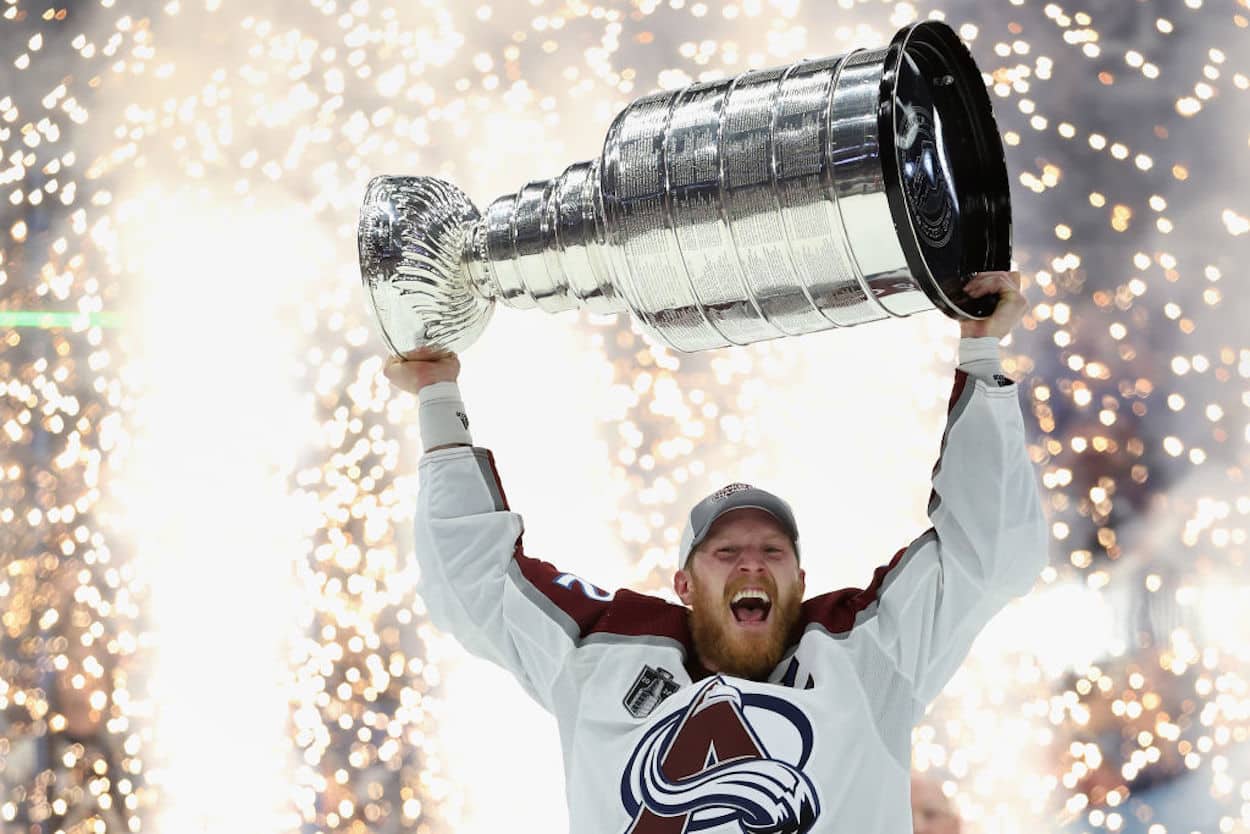 Like most other pro sports, the NHL is a copycat league. If something works well for a team, other franchises will try to copy it.
So, what can we learn from the Avalanche?
As mentioned above, the club built around speed and skill. While the Avs did have a nominal enforcer — Curtis MacDermid — he saw limited ice time and managed to keep his head above water from a possession perspective.

The Avalanche also held true to that philosophy in the postseason. They kept playing their game and didn't try to lock things down simply because of the calendar.
Colorado "trusted the process" and stuck with Bednar and their core, even after a historically bad season. Although there's a fine line between 'trusting the process' and waiting too long for mediocrity to magically resolve itself, the Avalanche showed a good amount of patience and were eventually rewarded.
Shortly after Roy left town, Colorado started to fill out its analytics department. They brought in Arik Parnass, and he's since been joined by Dawson Sprigings. While those names might not mean much to anyone outside of a specific part of hockey Twitter, they do show an organization willing to push beyond the old boys club in an attempt to gain some new perspective.

While it's risky to draw a straight line between any one hiring and on-ice results, it's tempting to see a connection between the analytics department and how the Avs play. Parnass, during his time in the public sphere, did plenty of work on special teams; Colorado, of course, shone on the power play en route to the Stanley Cup. Sprigings was known for a WAR-style model, which could have theoretically helped the organization identify some trade-deadline targets, like Artturi Lehkonen.
It's also worth noting that this list, on the whole, flies against "conventional" hockey culture. While that's admittedly painting with a broad brush, there have been plenty of instances when a team arbitrarily feels the need to get tougher after a tough postseason defeat. That Avs, on the whole, went in the opposite direction and were rewarded.
While I'm admittedly showing a bit of bias here, imagine what the NHL could look like if teams see that success and try to copy the Avalanche's blueprint. We'd have a league where more talented players get chances in the lineup. Teams (theoretically) wouldn't make as many stupid decisions, casting off draft picks or coaches after one misstep. Analytics would be more accepted, and we'd have fewer nonsensical comments about "nerds" who don't understand hockey.
Is that a bit much to expect after a single championship? Probably, but there's no harm in dreaming big.
The NHL needs to modernize one way or another. If the Avalanche can help it happen, that feat would be arguably more impressive than winning the Stanley Cup.
Stats courtesy of Hockey-Reference