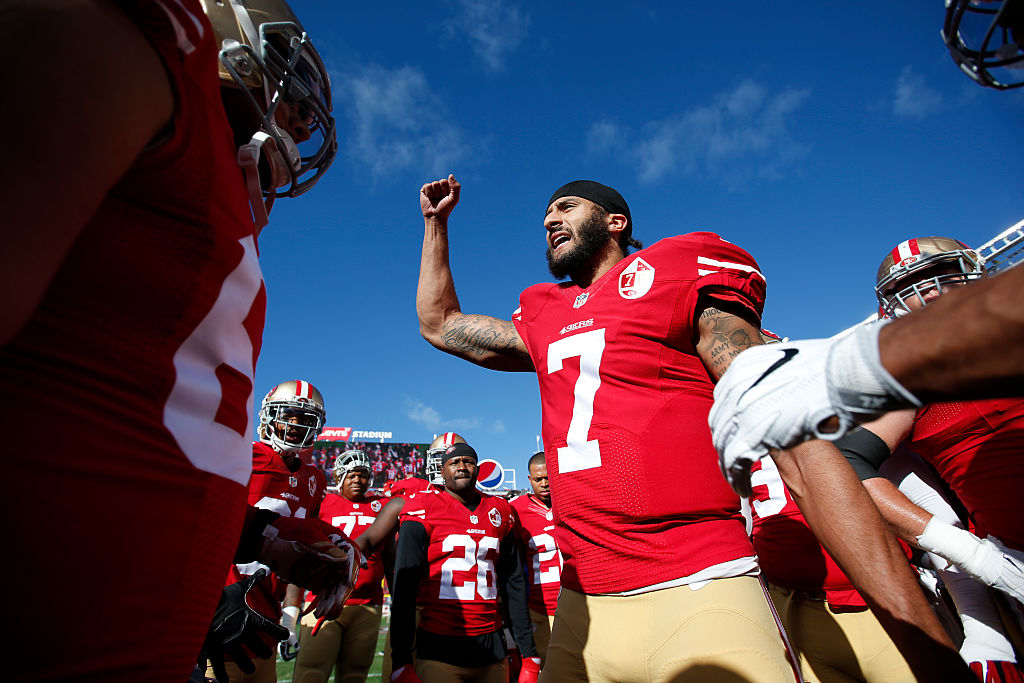 NFL: 5 Potential Landing Spots for Colin Kaepernick
We're not saying Colin Kaepernick is coming back to the NFL, but if he does, these are the teams that make the most sense as landing spots.
With Colin Kaepernick settling his collusion case against the National Football League, the seeds have been planted for him to return to an NFL roster. Last season, numerous teams trotted out QB's with statistical numbers far worse than Kaepernick's, yet he sat at home waiting for an opportunity.
Will we see Kaepernick on an NFL roster in 2019? With a number of team's potentially changing quarterbacks this off-season, let's take a look at some of the best landing spots for the former San Francisco 49er. We're not saying Colin Kaepernick is coming back, but if he does, these are the likely landing spots.

New England Patriots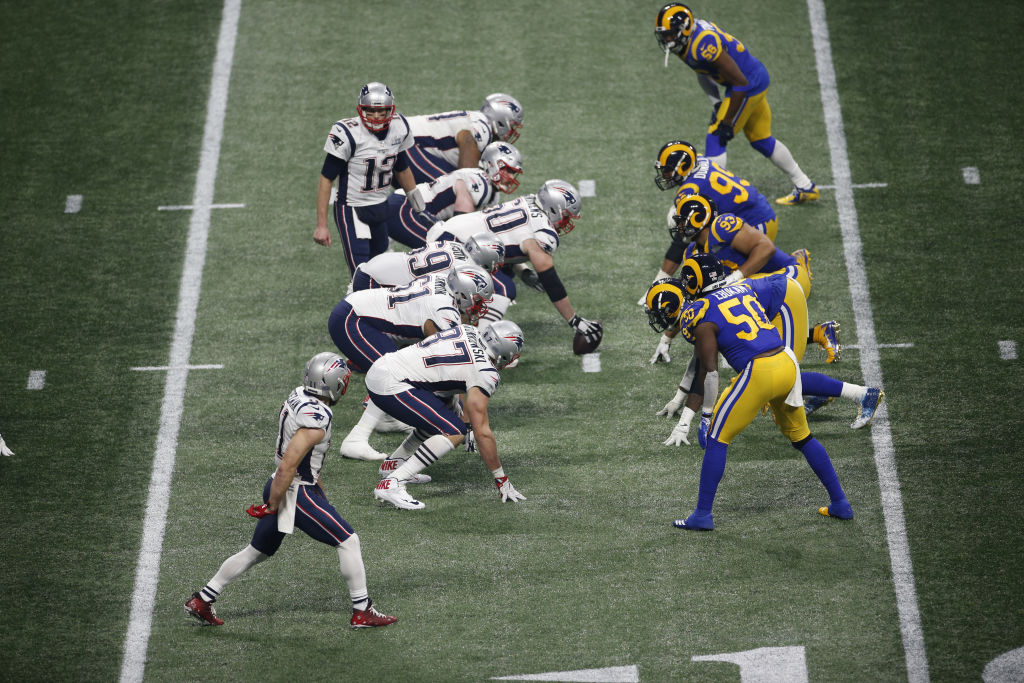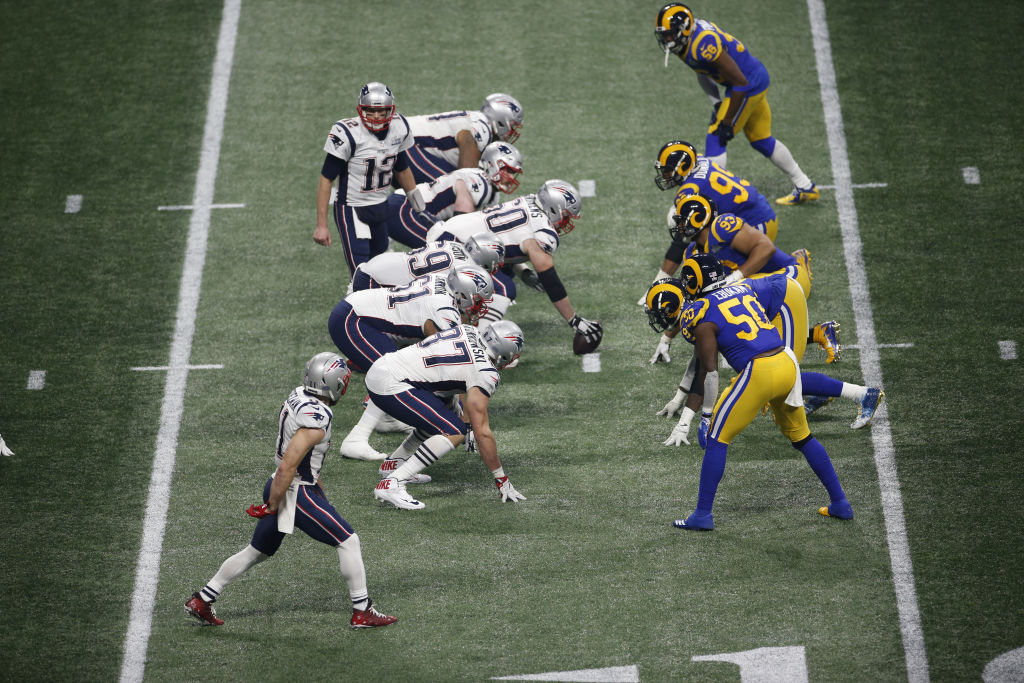 Kaepernick going to the Pats makes sense on a few levels. The first is Tom Brady's age. Brady says he wants to play until his mid-40s, but if he gets hurt, the current backup is Brian Hoyer.

Inserting Kaepernick into the lineup if Brady were to go down to injury would bring a new dynamic to the offense, as he has averaged more than 30 rushing yards per game for his career. Having him as the heir apparent to Brady in a weak AFC East would continue the Pats dominance in the division.

Carolina Panthers
A move to the Panthers would reunite Colin Kaepernick with his former teammate Eric Reid. Current QB Cam Newton is a former MVP, but he has been plagued by injuries for stretches of his career.

The Panthers would be an excellent fit based on offensive schematics, as both Newton and Kaepernick have similar playing styles. Both quarterbacks have Super Bowl appearances on their resumes, but bringing Kaepernick into the mix would keep the offense from missing a beat if Newton were to go down with an injury.
The NFC South has two aging quarterbacks in Drew Brees and Matt Ryan, so Kaepernick joining the Panthers could be a potential interview for the other coaches within the division.

Jacksonville Jaguars
This is one that fans have speculated about for a long time. Team Vice President of Football Operations Tom Coughlin is very straight-laced and doesn't agree with Kaepernick, but Jacksonville is a Super Bowl contender if it has competent quarterback play.

Kaepernick averages 60% on completions for his career, and his style of play would work in Doug Marrone's run-first offense. Pairing him up with Leonard Fournette could be an excellent one-two punch against the tougher teams in the conference. There could be a resurgence of Kaepernick's career if he were to dethrone New England and take the Jags to the Super Bowl next season.

Tennessee Titans
Tennessee is another team in the AFC South that can be a good landing spot for Colin Kaepernick. Current QB Marcus Mariota is a former No. 2 overall pick, but like Cam Newton, he has struggled to stay healthy for portions of his career. Mariota missed the "win or go home" game in Week 17 of 2018 against the Texans, and you can only wonder how good the Titans can be with a healthy quarterback and their strong ground game.

Kansas City Chiefs
Chiefs head coach Andy Reid loves offensive weapons. Whether it's a running back, wideout, or quarterback, if you can find the end zone, Reid will find ways to use you in his offense.
You don't need to look any further than Michael Vick's resurgent season in Philadelphia where he threw for over 3,000 yards, ran for more than 600, and accounted for 30 total touchdowns in his first year as a starter. Vick posted those numbers in with Reid calling the plays.
Patrick Mahomes is the reigning MVP and there is no question he would be on the field for every snap when the team is on offense, but a special package of plays for Colin Kaepernick would give the Chiefs two game-changing QBs for opponents to gameplan for.

Who do you think will sign Kaepernick?
As we look at the potential landing spots for Colin Kaepernick, which teams do you think will have the best shot at the former San Francisco 49er? Is any team willing to risk it and sign him to a deal?