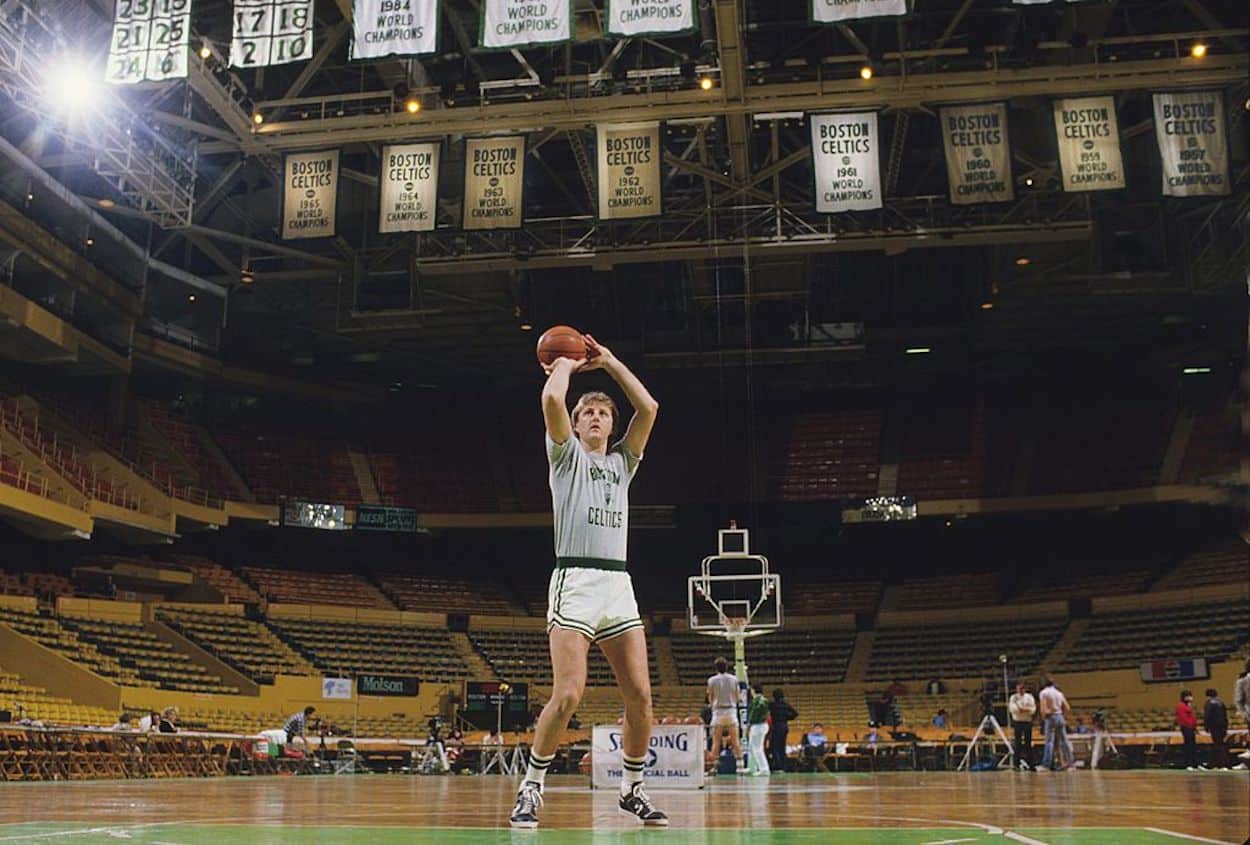 Prime Larry Bird Failed to Achieve His '1 Real Goal' in the NBA, Despite His Talent
During the 1985-86 season, Larry Bird said he has one true goal. Try as he might, even the Celtics star couldn't achieve it.
Even if you hate all things Boston, it's impossible to remember Larry Bird as anything other than an NBA great. The forward possessed incredible talent, supreme confidence in his own abilities, and a knack for biting trash talk. If he wanted to accomplish something on the floor, he was going to get it done.
Well, at least most of the time.
During the 1986 campaign, Larry Legend admitted that he had one real goal in the Association: playing every minute of every game. While it's completely understandable that he failed to accomplish that feat, his statement does take on a much different tone knowing how Bird's career came to an end.
Larry Bird wanted to play every minute of every NBA game, but even he couldn't accomplish that feat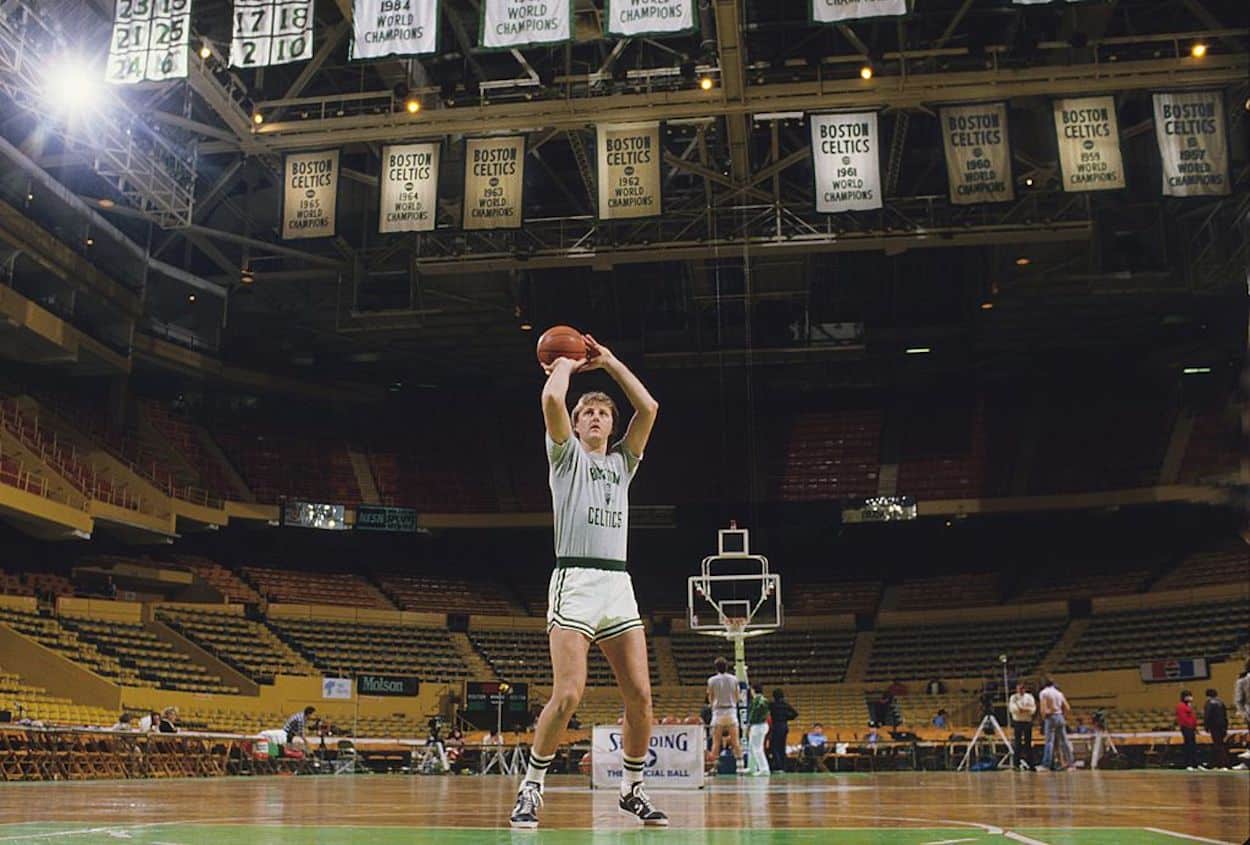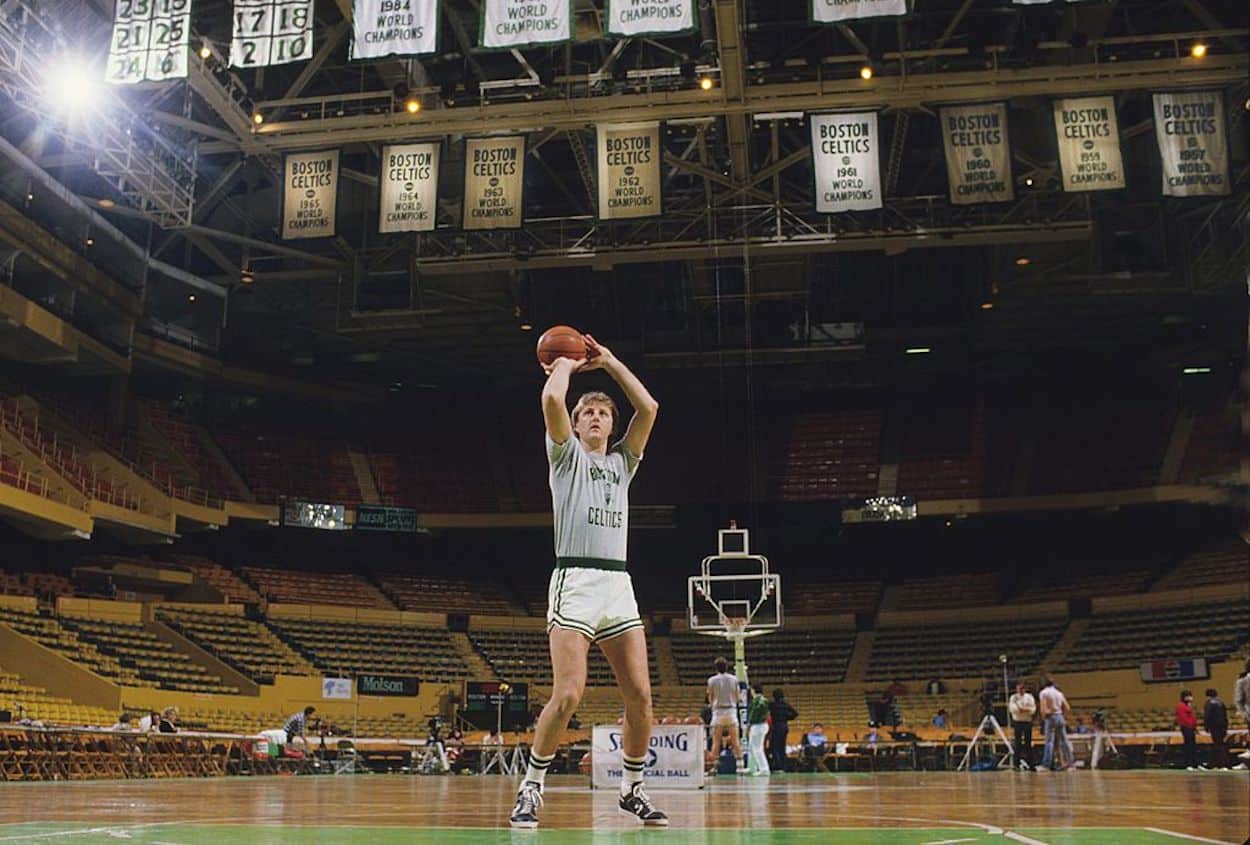 As the cliche says, 90% of success is showing up. Perhaps Larry Bird took that line a bit too literally.
In a 1986 Sports Illustrated story, Jack McCallum took a look at the Boston Celtics star and his incredible skillset. After citing praise from the likes of Bob Cousy, Don Nelson, John Wooden, and Jerry West, the scribe pulled some stats supporting Bird's position among the all-time greats.
"If [Red] Auerbach will turn his head for a moment, it can be noted that Bird is the only player listed among the season leaders in five different statistical categories," McCallum explained. "They include, of course, scoring (fifth at 25.3) and rebounding (ninth at 10.1), but these don't begin to address his uniqueness. He's the third-leading free-throw shooter at 89.3% and the only full-time player in the top six."
Then, after making a comment about how "free-throw accuracy tends to decrease with playing time," the piece quoted Larry Legend himself.
"I have only one real goal in this league: to play every minute of every single game," the forward said.
Unsurprisingly, he didn't accomplish that feat. According to Basketball-Reference, he averaged 38 minutes of action per night during the 1985-86 campaign. While he posted a career-high in playing time the following season, averaging 40.6 minutes per outing, even that fell short of Bird's stated goal.
That claim makes Bird's back problems and eventual retirement that much more painful
While it isn't surprising to learn that Bird never managed to play every minute of every game in an NBA season, that doesn't invalidate his comments. If anything, they add a bit of additional pain to the way his career ended.
As McCallum noted in the original story, the forward was already being plagued by back problems that were so painful he "almost counted out the whole year" before it even began. Bird, undeterred, played some of the best basketball of his career; he finished that season with an NBA championship, an NBA Finals MVP title, and the regular-season MVP crown.
Not a bad consolation prize for falling short of his true goal.
Although he kept playing until the end of the 1992 campaign, Bird never shook those nagging back problems. Despite the pain — he could often be seen lying on the floor when he wasn't in the game — he kept suiting up for the Celtics without a word of complaint. Eventually, though, even Larry Legend couldn't do it anymore.
While there's nothing new about players discussing how much they love the game, Bird's comments from early 1986 paint his eventual retirement in a more painful and human light. For all of the forward's success, he simply wanted to be on the court for every possible moment. He did as good of a job as you could reasonably expect until, eventually, he simply couldn't anymore.
When we're talking about any sports legend, it's easy to think of them as a real-life superheroes capable of doing the unimaginable. Larry Bird, however, reminds us that even the top talents are, at the end of the day, human.
Stats courtesy of Basketball-Reference.