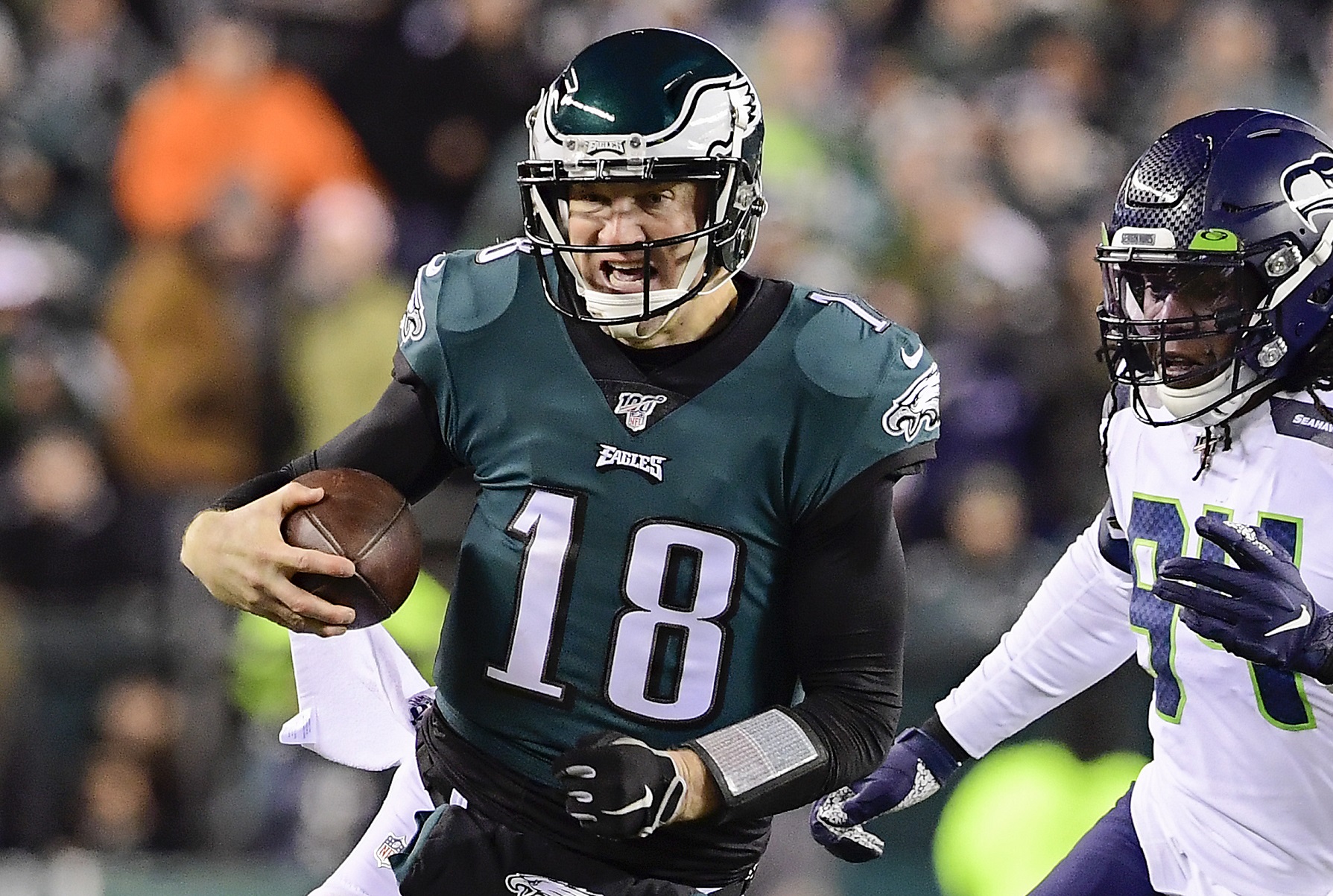 QB Josh McCown Showed True Leadership by Assisting a Teammate
Josh McCown made a classy gesture that helped a teammate qualify for his NFL pension benefits.
Josh McCown has played for a quarter of the current NFL teams and might have one or two seasons left in him. And even if the quarterback doesn't make it back onto the field, he's so highly regarded by his peers that a career in coaching seems inevitable.
One episode in particular demonstrated that McCown understands the difference between being the leader of the offense and being the leader, period.
Josh McCown would make the perfect quarantine QB
Veteran quarterback Josh McCown made three brief appearances for the Philadelphia Eagles last season, his first with the team. Neither the Eagles nor any of the other 31 NFL teams have made a move this year to pick him up – so far.
Still, it has to be in the back of some general manager's mind that McCown would be the optimal fourth quarterback – the guy who won't make the official roster and can't be placed on the practice squad. In a perfect world, he works as a quality control coach and helps break down film while following the team's pandemic protocol.
If one of the roster QBs goes down with an injury or COVID-19, McCown would be up to speed and ready to go on no notice. The Eagles have Carson Wentz and rookie Jalen Hurts, but keeping McCown on speed dial wouldn't hurt.
A long career without big numbers to show for it
Having been part of eight teams – he's made seven or more starts with six of them — since arriving in the NFL in 2002 with the Arizona Cardinals, Josh McCown is the very definition of a journeyman quarterback.
McCown's record as a starter is a dismal 23-53, but he's had the misfortune of playing on some awful teams. That includes Lane Kiffin's one full season as coach of the Oakland Raiders in 2007 and Lovie Smith's first of two years with the Tampa Bay Buccaneers in 2014.
He has thrown for only 98 touchdowns against 82 interceptions, but at least McCown can be counted on to competently digest the contents of a playbook on short notice.
And, of course, he was called upon in the NFC wild-card round last season when the Seattle Seahawks knocked Carson Wentz out of the game. McCown, 40 at the time, became the oldest quarterback to make his postseason debut and finished 18-for-24 with 174 yards, no touchdowns, and no interceptions.
An example of why players, coaches admire Josh McCown
Playing for the Tampa Bay Buccaneers in 2014, Josh McCown sustained a thumb injury in an early-season game. With McCown out, the Bucs activated Mike Kafka from the practice squad to back up Mike Glennon.
Kafka needed just three more games on the active roster to be vested into the NFL pension plan. Knowing Kafka's situation but ready to return after missing two games, McCown asked to sit out one more week so that Kafka would accrue the necessary roster time.
The gesture turned out to be vital, because Kafka, now the quarterbacks coach and passing game coordinator for the Kansas City Chiefs, never made another active roster.
All stats courtesy of Pro Football Reference.