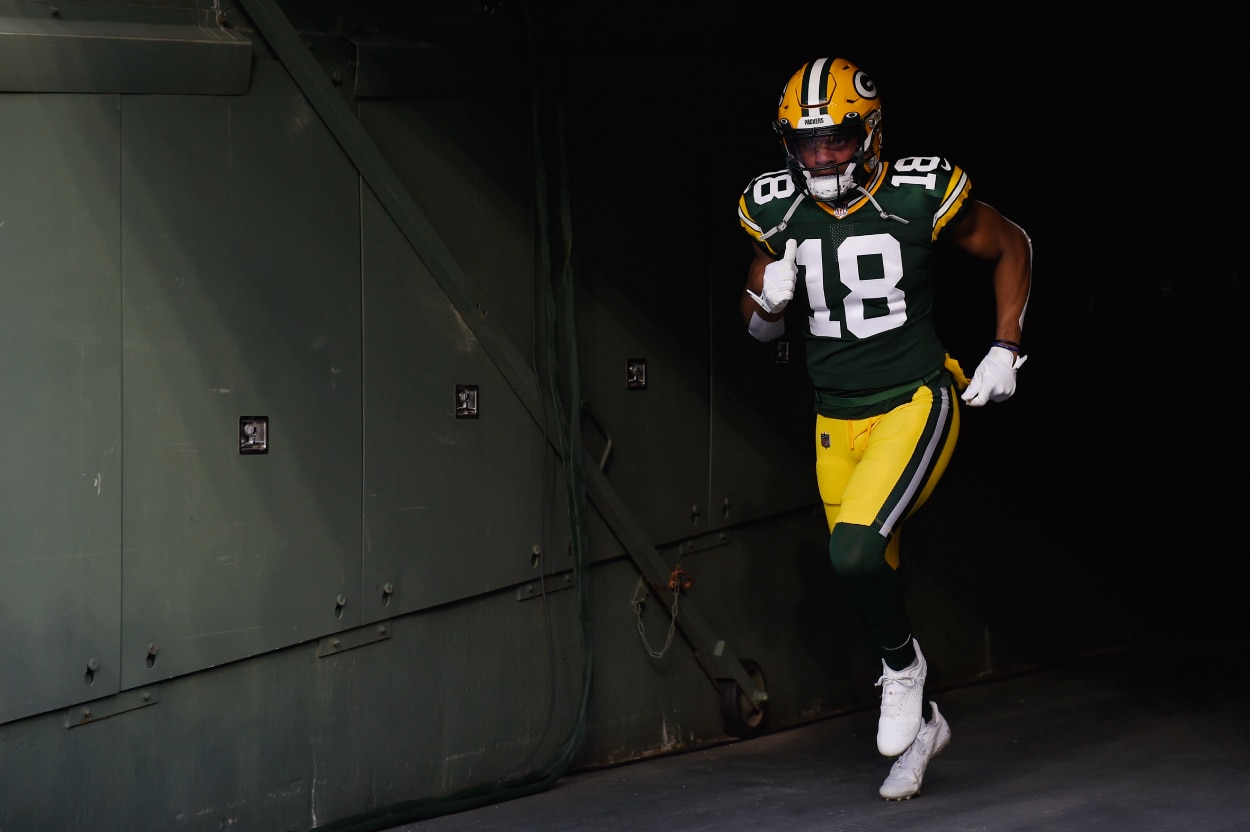 Randall Cobb Pulls No Punches When Speaking About the Green Bay Packers Young Wide Receivers
Veteran Green Bay Packers wide receiver Randall Cobb sounded just like quarterback Aaron Rodgers when talking about the team's receivers.
The Green Bay Packers head into the 2022 season without a true No. 1 wide receiver. With the departure of Davante Adams, Allen Lazard enters as the primary target but never has had more than 40 catches in his four years with the team.
Quarterback Aaron Rodgers recently laid into his young group of receivers, telling them they need to step up their game with the regular season rapidly approaching. Some say Rodgers may have been too harsh, while others believe it was a simple welcome-to-the-NFL moment. Packers veteran wide receiver Randall Cobb was also a straight shooter when addressing the issue involving those young receivers.
Randall Cobb is the veteran presence among a young group of Packers receivers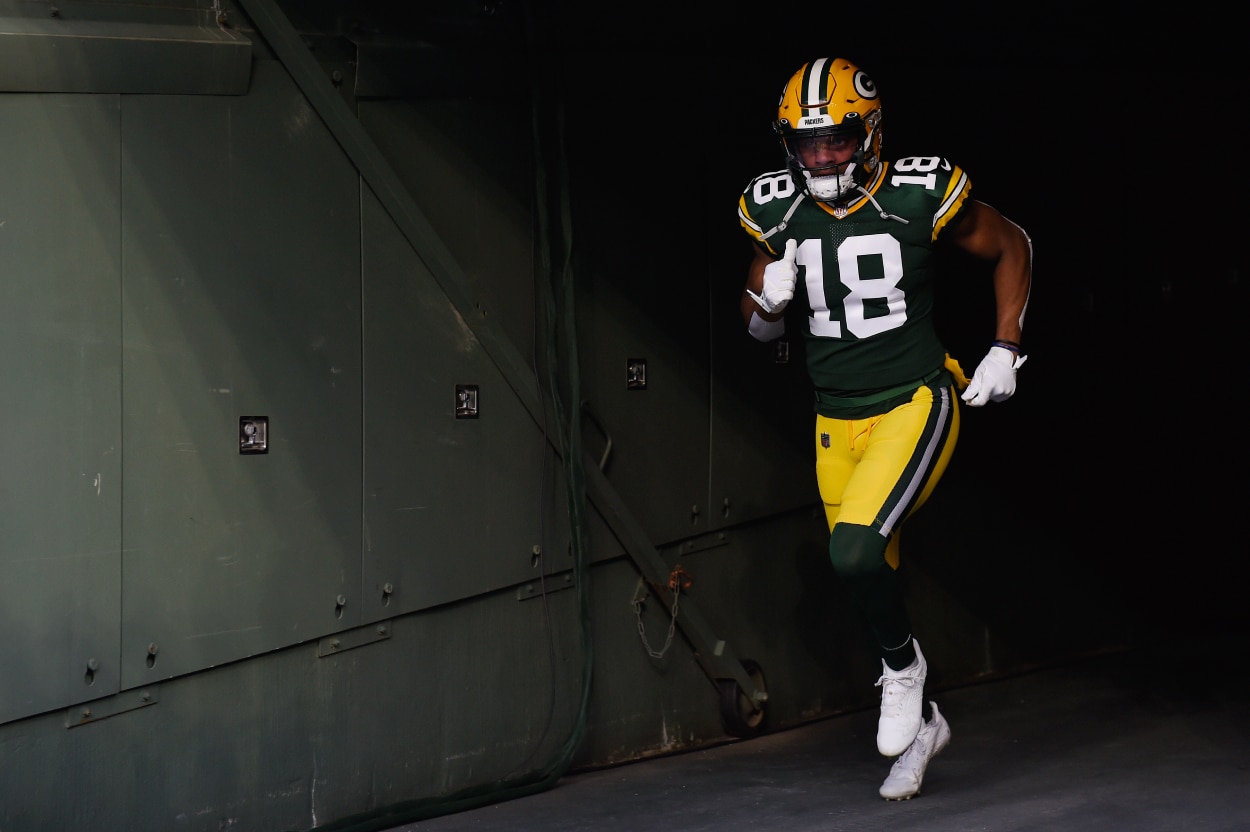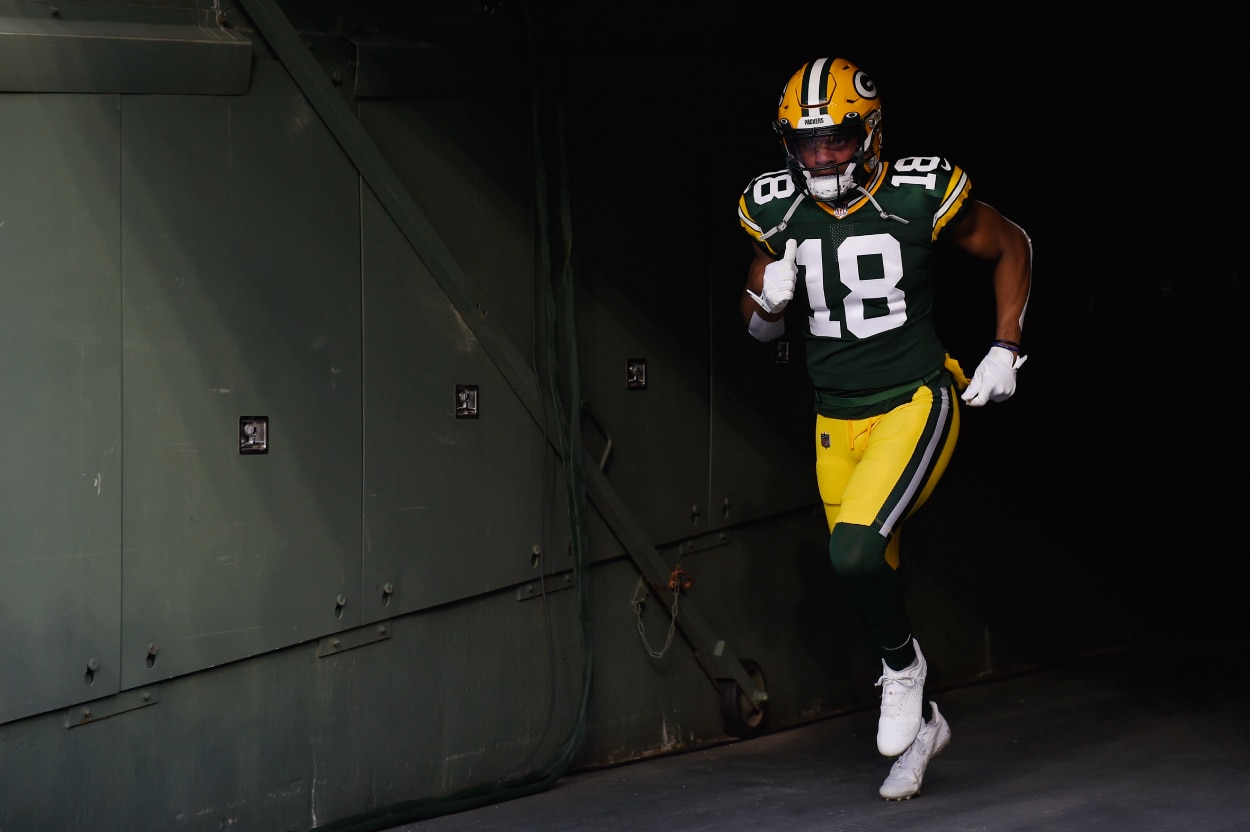 Cobb has been around. He's in his second go-round with the Packers after spending a year with the Dallas Cowboys and another with the Houston Texans.
The Packers selected Cobb in the second round of the 2011 NFL Draft after a stellar career at Kentucky. He played his first eight years in the NFL in Green Bay, making his lone Pro Bowl in 2014. That season, Cobb had his only 1,000-yard season, racking up 91 catches for 1,287 yards and 12 touchdowns.
He returned to Green Bay last year in a more diminished role. He finished with 28 catches for 375 yards and five touchdown receptions.
With Adams and last year's No. 2 receiver, Marquez Valdes-Scantling, gone, Green Bay's wide receiver corps is a question mark entering the 2022 season. Cobb is the veteran of the group that features many young, untested players, including Romeo Doubs, Christian Watson, Amari Rodgers, and Samori Toure.
Earlier this week, Rodgers, coming off yet another MVP season, was tough on the new guys. He didn't hold back on his and the team's expectations from the group.
"A lot of mental errors, a lot of pre-snap penalties," he said per The New York Post. "Kind of been the theme of camp. Simple, simple plays we're messing up.
"You keep dropping the ball, you're not going to be out there," he said. "It's going to be the most reliable guys that are out there. The preparation and the job responsibility is most important."
Like Rodgers, Cobb didn't hold back with the receivers
Cobb and Rodgers are on the same page. Both are in the latter stages of their career and are in win-now mode. The talent is there in Green Bay. The young guys have to step up if the Packers want a shot at another division title.
Rodgers made that clear.
"It's coming up," Rodgers said of the regular season. "Yeah, it's coming up. It really is. We're going to play our best guys when the season starts. And whoever those guys are, those guys are going to get the reps."
He told the receivers it's either step up or step aside.
Reporters asked Cobb if he thought the receivers appreciated some tough love from their veteran QB.
Like Rodgers, Cobb told it like it is.
"It doesn't matter if they appreciate it or not," Cobb said. "This is the way we do things here. It's either you get with it, or you get out of the room, and we'll get somebody else that's gonna get on board with what we're trying to accomplish."
It's clear the veterans in Green Bay mean business.
Like Sportscasting on Facebook. Follow us on Twitter @sportscasting19 and subscribe to our YouTube channel.