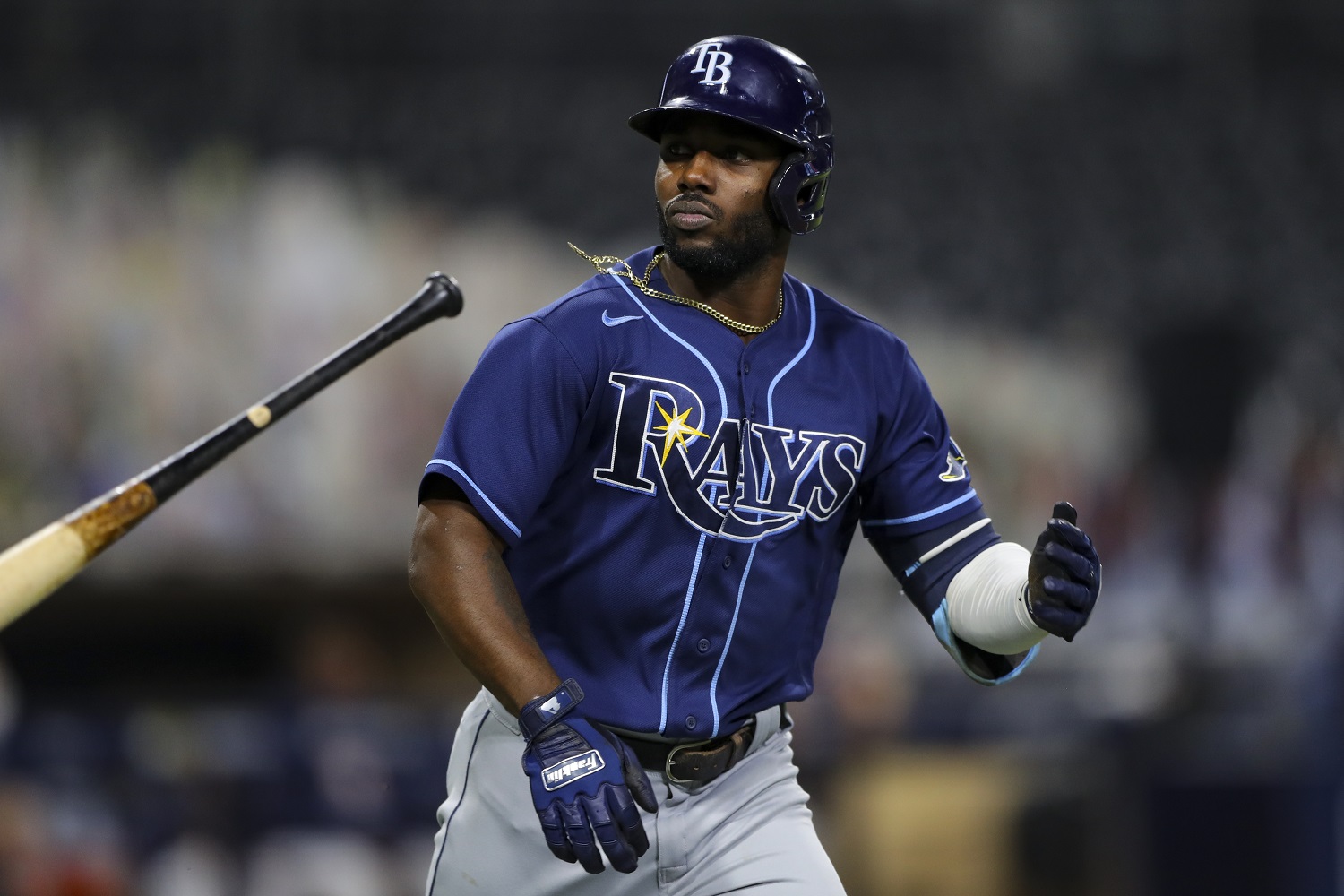 Randy Arozarena Once Made $4 a Month Playing Baseball and Is Now Making History for the Tampa Bay Rays
The incredible story of Tampa Bay Rays outfielder Randy Arozarena, who once made just four dollars per month playing in his home country of Cuba.
The 2020 Major League Baseball season will certainly be remembered for a lot of different reasons. There was the 60-game regular season. There was the 16-team postseason format. For the first time in history, the World Series will be played at a neutral site. There are so many things to take out of this crazy campaign, one of those things being that 2020 is the year that Tampa Bay Rays outfielder Randy Arozarena became a star.
It's likely fair to say that not many people even knew who Randy Arozarena was before the 2020 MLB postseason began, which makes sense given the fact he'd only played in 47 big-league games coming into these playoffs, 24 for the St. Louis Cardinals in 2019 and 23 for the Rays in 2020. But for anyone that's been watching this postseason unfold, those people certainly know who Randy Arozarena is now.
The 25-year-old, who defected from Cuba just over five years ago, has been on an absolute tear during these playoffs and is quickly becoming one of the most exciting players to watch. Not bad for someone who used to make just four bucks a month playing baseball.
Randy Arozarena used to make just four dollars a month playing in Cuba
Born in a small town on the northwest coast of Cuba in 1995, Randy Arozarena was one of the country's top young prospects as a teenager and began his pro career in the Cuban National Series, which most consider the nation's premier league, with the Vegueros de Pinar del Rio. Although he was considered one of the league's elite young players, he certainly wasn't paid like one. In his first season in 2013-2014, according to the New York Times, he was paid just four dollars a month to play, although his salary was later bumped up to 38 bucks a month.
Arozarena played well in his two seasons with the team but was hit hard by a personal tragedy when his father passed away in 2014 following an allergic reaction to shellfish. The following year, he began to feel alienated by Pinar del Rio as he was left off the club's roster for the Caribbean Series. It was at this point he knew he had to make a change. Arozarena wanted to be able to provide for his mother and brothers so in June 2015, he left his home country on a boat bound for Mexico.
He shared batting gloves and cleats with another prospect in Mexico
Upon his arrival in Mexico, Randy Arozarena knew absolutely nobody. However, through an agent, he connected with Guillermo Armenta, a Major League Baseball scout who also helped with player development for the Toros de Tijuana of the Mexican Baseball League.
Armenta immediately saw the potential in Arozarena and convinced him to come to the Toros' academy, which had sent numerous players to Major League Baseball. Arozarena agreed to go but he was so broke that he actually had to share batting gloves and cleats with another player when he got there. He improved each and every week but no MLB teams were willing to take a chance on him, at least not at first.
After struggling for the Toros through five games, he was sent to the club's feeder team, the Toritos, and thrived, winning both the batting title and the stolen bases title. The St. Louis Cardinals took notice and signed him to a $1.25 million contract in 2016. After a few years in the minors, Randy Arozarena made his big-league debut in August 2019 and played 19 regular-season games for the Cards, hitting .300 in 20 at-bats with a homer and two runs batted in. He also appeared in five postseason games for St. Louis last year but went hitless in five plate appearances.
Randy Arozarena is making all sorts of history for the Tampa Bay Rays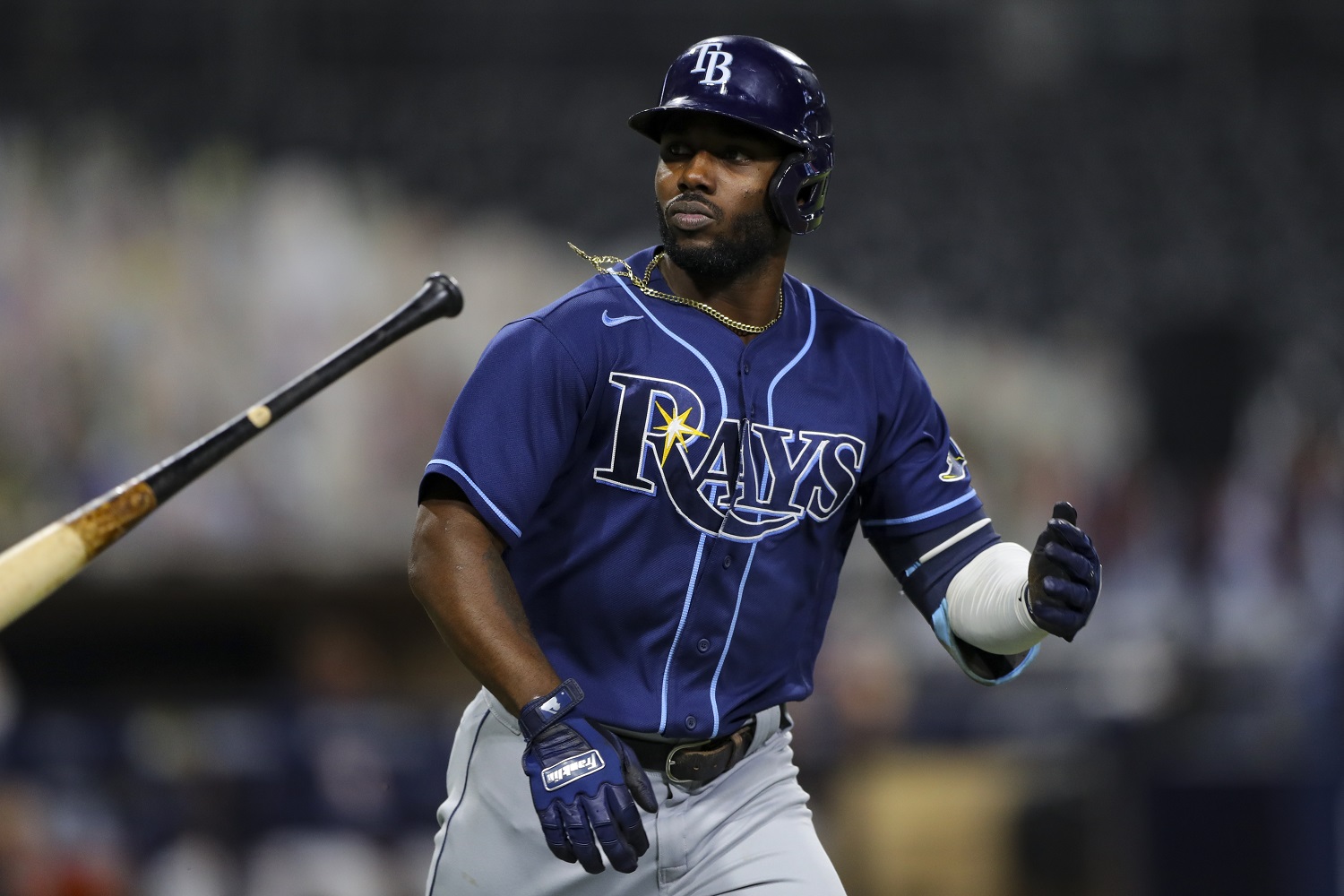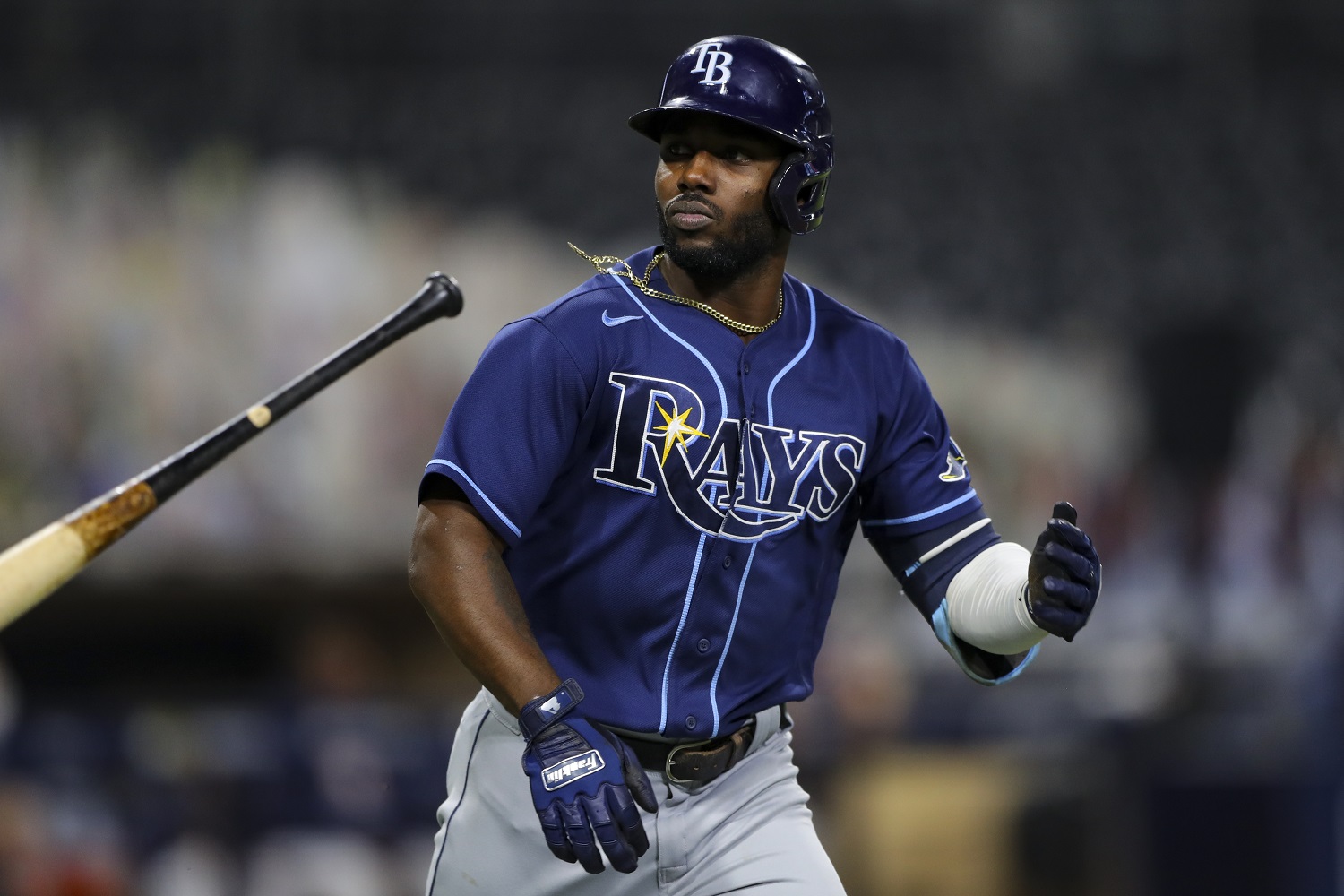 The Tampa Bay Rays saw the potential in Randy Arozarena and gave up their top pitching prospect to acquire him in a trade with the Cardinals this past January, a move that's obviously paid off.
Arozarena's debut with the Rays was delayed after he tested positive for COVID-19 but he joined the team on August 30 and is one of the biggest reasons Tampa Bay is one win away from their second World Series appearance. In 23 regular-season games, he put up solid numbers, hitting .281 with seven home runs and 11 runs batted in. But in the playoffs, he's been nothing short of extraordinary.
Coming into Friday's Game 6 of the ALCS, Randy Arozarena has been on a tear in the postseason. In the 12 playoff games he's played thus far, Arozarena is hitting .417 with an on-base percentage of .462. With his sixth home run of the playoffs on Thursday, he tied Rays legend Evan Longoria with the most long balls hit by a rookie in a single postseason and is just two short of the all-time record of eight held by the trio of Barry Bonds, Carlos Beltran, and Nelson Cruz.
Arozarena has 10 extra-base hits in the postseason, a Rays record, and, assuming Tampa Bay wins the ALCS, he'll likely become the first rookie position player to win an LCS MVP.
As his deal with the Rays expires after this season, Randy Arozarena is setting himself up to receive a big contract in free agency, one certainly that will pay him more than four bucks a month.
All stats courtesy of Baseball Reference