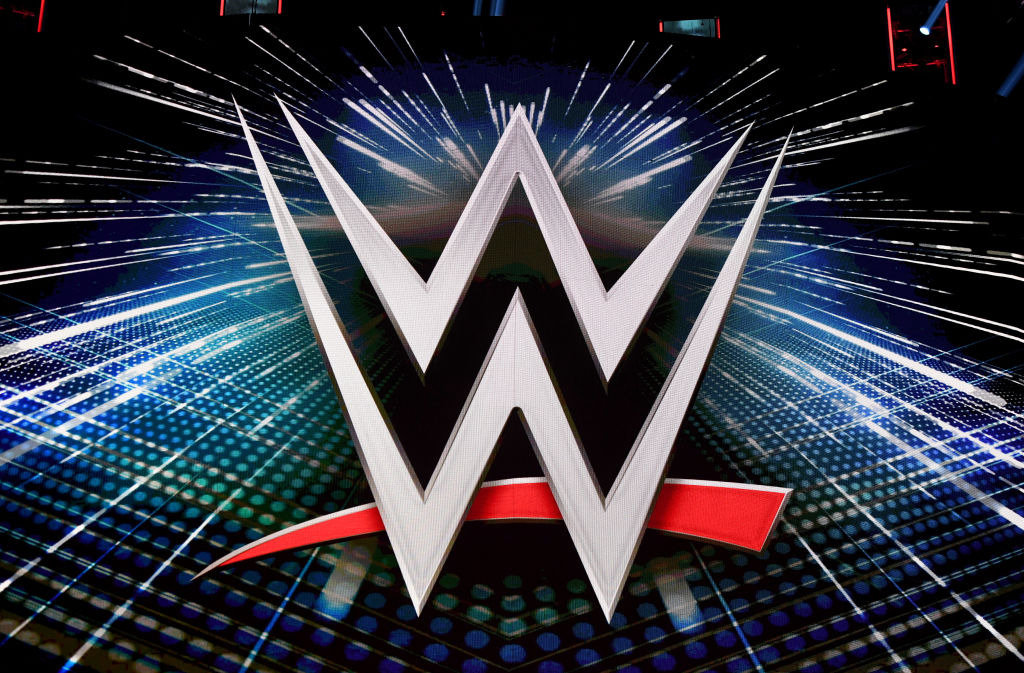 Remember When WWE Had a Martial Arts Championship?
A look back at the long-forgotten WWE Martial Arts Championship, which existed from 1978-1989 and was only held by two men.
A long, long time ago, before Vince McMahon decided he wanted to take over the entire world of professional wrestling, WWE actually worked with other big promotions instead of trying to put them out of business. Of course, this happened a lot more when Vince McMahon Sr. was running things. One of the biggest promotions WWE ever did business with was New Japan Pro Wrestling, which Antonio Inoki founded in 1972 and built into one of the best pro wrestling companies on the planet.
Inoki was a special kind of athlete. Not only was he a great pro wrestler and promoter but he also had no problem mixing it up with other types of fighters, as evidenced by his famous bout with three-time heavyweight champion Muhammad Ali, which was just one of many Inoki fights that helped shape modern mixed martial arts. Vince McMahon Sr. saw the significance of these types of fights and thus decided to create a new title, the WWE Martial Arts Championship.
The WWE Martial Arts Championship was first presented to Antonio Inoki in 1978
WWE had begun its working relationship with New Japan in the 1970s and the two promotions constantly swapped stars. Antonio Inoki had first come to WWE in 1975 for one of their big shows at Madison Square Garden and American audiences fell in love with him. He was essentially the only Japanese superstar at the time that wasn't portrayed as the evil villain in the U.S. and he was very marketable, especially after his fight with Ali in 1976.
On December 18, 1978, Vince McMahon Sr. presented the WWE (then WWWF and WWF a year later) Martial Arts Championship to Inoki at MSG, essentially for raising the value and credibility of pro wrestling in the MMA-type bouts.
The WWE Martial Arts Championship was seldom defended and was only held by two men
On the night Antonio Inoki was awarded the WWE Martial Arts Championship, he defended the title for the first time, defeating Texas Red (longtime veteran Red Bastien in a mask) in a standard pro wrestling match. The title wasn't defended often and most of the matches in which it was on the line took place in New Japan as Inoki took on different types of fighters. While billed as shoot matches, most of these still had pre-determined outcomes.
In April 1979, Inoki took on bodybuilder Mike Dayton, defeating him via TKO in the sixth round. Later that year, he defeated 1972 Olympic Judo gold medalist Willem Ruska. In 1980, he and world karate champion Willie B. Williams fought to a draw. He also had a bout with Larry Sharpe that year at Shea Stadium. In 1984, the title was defended twice in WWE, the first time coming at "The Brawl to Settle it All" event where Inoki defeated Charlie Fulton, and a second time in which Inoki bested David Schultz.
In 1985, WWE ended its working relationship with New Japan but the title remained with Antonio Inoki. He didn't defend it for close to four years but finally resurrected it in February 1989, losing it to another gold medalist in Judo, Shota Chochichvilli, ending his 3,780-day reign. He regained it a month later in a rematch and held the title for 220 more days before New Japan officially abandoned the title on December 31, 1989, giving him exactly 4,000 days with WWE Martial Arts Championship. According to the Pro Wrestling Historical Society, Over the course of 11 years, the title was defended a total of nine times.
The belt was actually used as a different title in New Japan
While New Japan officially abandoned the WWE Martial Arts Championship on New Year's Eve in 1989, they still used the physical belt itself as another championship, the Greatest 18 Club Championship (playing off a club started by the legendary Lou Thesz), which was introduced in 1990 as a compliment to the IWGP Heavyweight Championship, New Japan's biggest title. It was originally awarded to Riki Choshu, who lost it to The Great Muta in 1992. The title was abandoned in September of that year as Muta wanted to focus on his IWGP Heavyweight Championship defenses and the title was officially retired.
Antonio Inoki was inducted into the WWE Hall of Fame in 2010. His bio on the company website makes no mention of the WWE Martial Arts Championship.