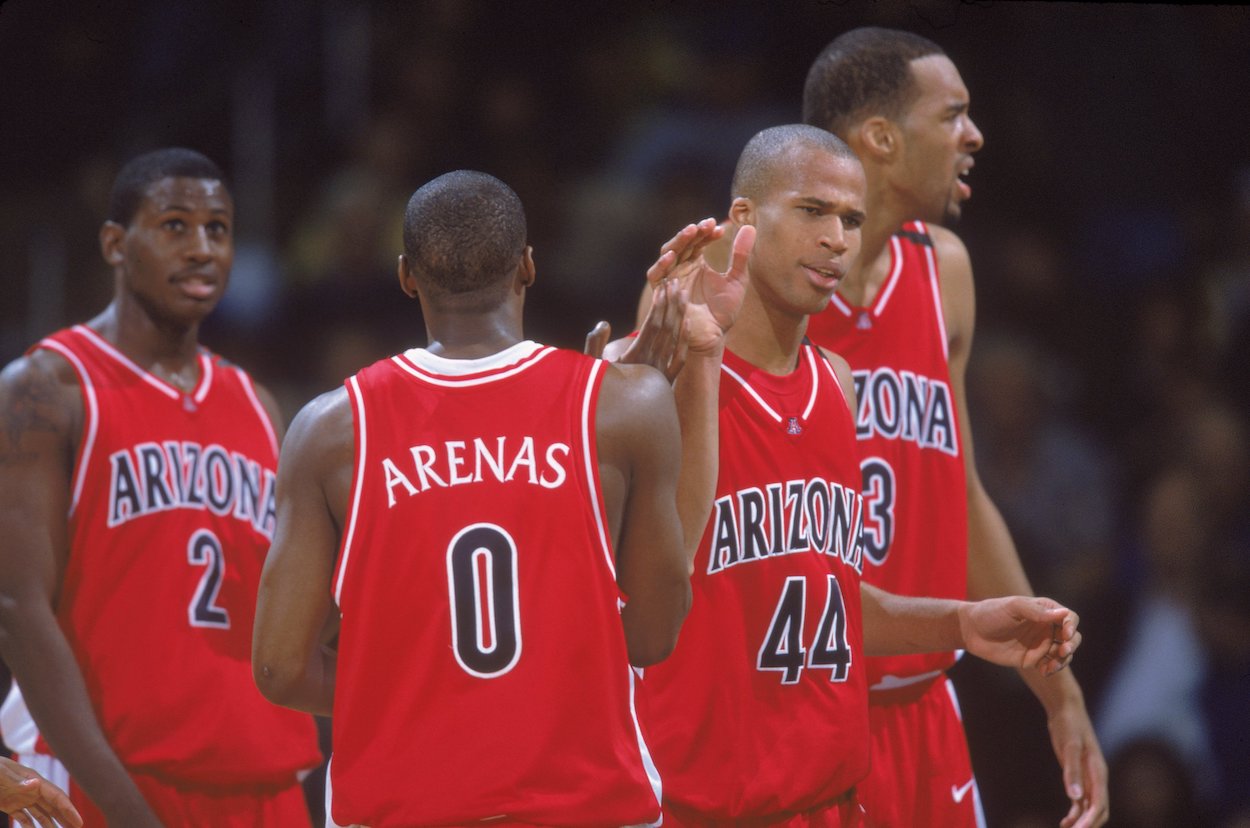 Richard Jefferson Fires Back at Gilbert Arenas With Expletive-Laden Truth Bomb
Richard Jefferson reveals the truth behind Gilbert Arenas slipping to the second round in the 2001 NBA Draft.
The NBA has been the world's most dramatic sports league for some time now. Not only do current players get involved in Instagram and Twitter fights seemingly every day, but stars of the past are now going at each other's throats in an effort to stay relevant in retirement.
The newest NBA beef is a somewhat unexpected one, as former Arizona Wildcats teammates Gilbert Arenas and Richard Jefferson are trading jabs back and forth. After Arenas spoke up about being picked after Jefferson in the 2001 NBA draft, R.J. countered with an explosive truth bomb and made some eyebrow-raising comments about the 2001 National Championship Game.
Gilbert Arenas recently dissed Richard Jefferson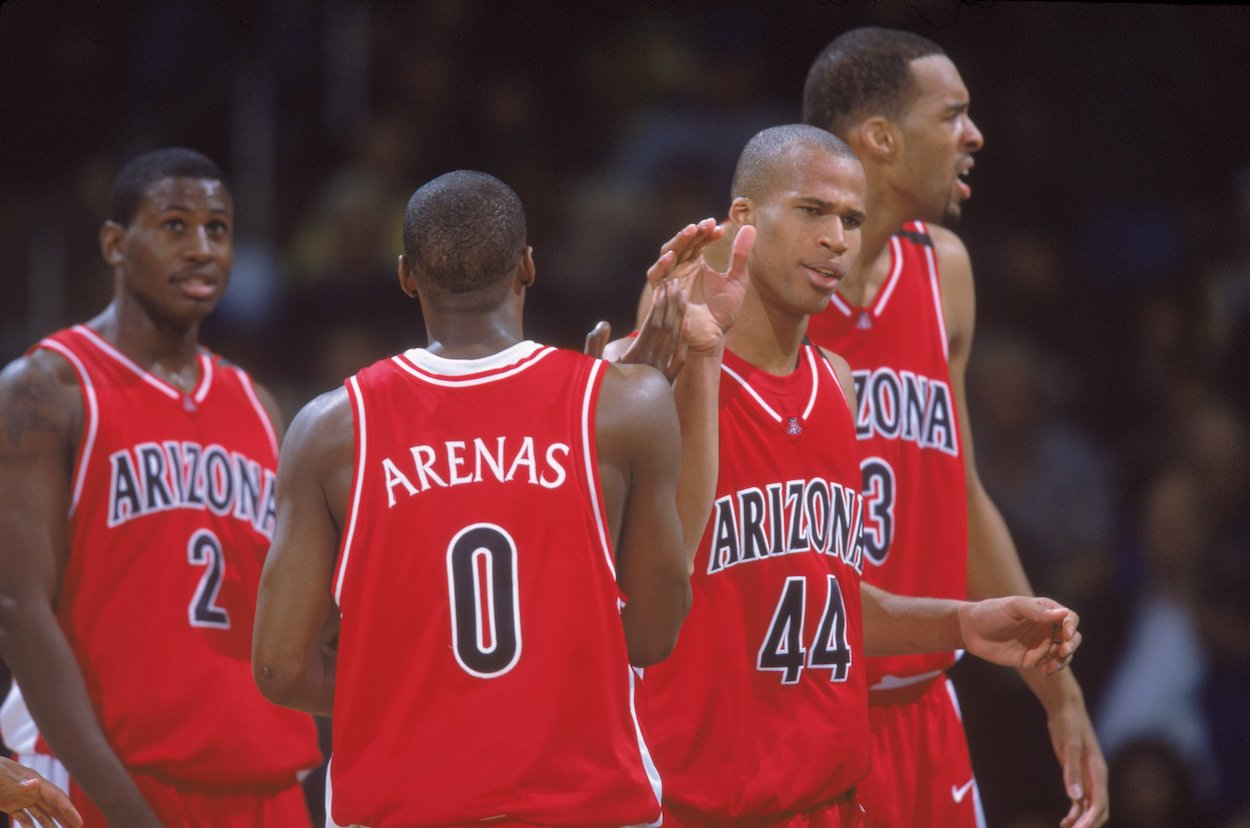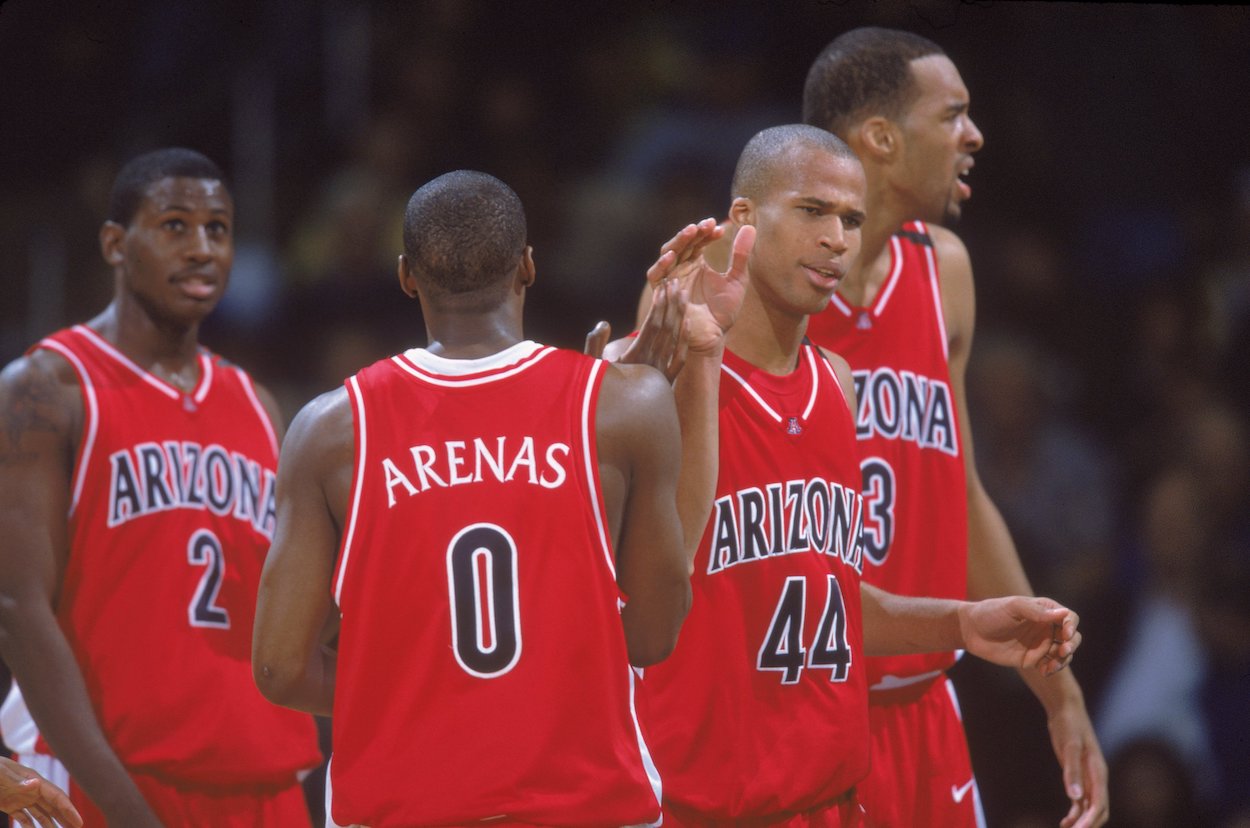 Arenas and Jefferson were good friends back in their college days and throughout their NBA careers. The two were teammates at the University of Arizona for two years, and they helped lead the Wildcats to a National Championship appearance in 2001.
After losing to Duke in the title game, both Arenas and Jefferson entered the NBA draft the same year. Jefferson was scooped up by the Houston Rockets with the 13th overall pick, and Arenas, despite being a much better prospect on paper, fell to the Golden State Warriors in the second round.
Arenas recently spoke about the 2001 draft on his The No Chill with Gilbert Arenas Podcast and dissed his former teammate in the process.
"You know they picked Richard Jefferson right? How did they pick Richard Jefferson?" Arenas said. "I'm the No. 1 scorer on our team. I'm the best player on our team. He was option three, four."
It didn't take long for Arenas' comments to reach Jefferson, and you can probably guess how the rest of this story goes.
Jefferson claps back at Arenas with a fiery truth bomb
Jefferson is a pretty easy-going guy. He seems to still get along with all of his former college and pro teammates, and even LeBron James loves him. But the NBA champion wasn't going to let Arenas trash his name without at least responding in a public fashion.
So, Jefferson posted a video on TikTok explaining why Arenas slipped so far in the draft.
"It wasn't because of his talent, because that man is a bad man, and I will get on any app and talk about how bad of a man he was," Jefferson said. "But Gilbert was an immature ass****. That's just who he was. We all were little d*** heads, I get it, but what Gilbert did was a little bit more special."
Jefferson went on to explain that Arenas refused to complete a pre-draft stress test because he didn't want to damage his Chuck Taylor shoes. That didn't exactly go over well with NBA decision-makers.
The very next day, during a symposium with dozens of draft prospects, Arenas was asked what he wants to accomplish in the next stage of his life. According to Jefferson, he said, "I want to be a pimp. I want to be an international pimp."
"This man lit into Gilbert in a way I still have not seen," Jefferson said.
"All of these things are the reason why Gilbert just kept dropping because he's an idiot. So, the fact that his brain still doesn't process why he dropped down — just to let you know who Gilbert is, and I love my guy — but he's a little bit special."
But R.J. didn't stop there.
Raising questions about Arizona's 2001 championship loss
Jefferson didn't just destroy Arenas for his foolish draft comments. No, he took it a step further by calling his former teammate out for his play in the 2001 title game and his behavior leading up to it.
"Gilbert, how many points did you score in the National Championship Game?" (10 points on 4-for-17 shooting, Jefferson scored 19). "And, for extra credit, do you want to tell everybody what you were doing the night before the National Championship Game, the biggest game of our lives? And looking back, it was the biggest game you ever played in. You want to tell anybody? No? OK."
Jefferson doesn't sound interested in ratting out his old friend completely, but based on his comments, we can make an educated guess about what Arenas might've been up to that night. And his 4-for-17 shooting performance against Duke only backs up R.J.'s claim.
We probably haven't heard the last from these two.
Like Sportscasting on Facebook. Follow us on Twitter @sportscasting19.