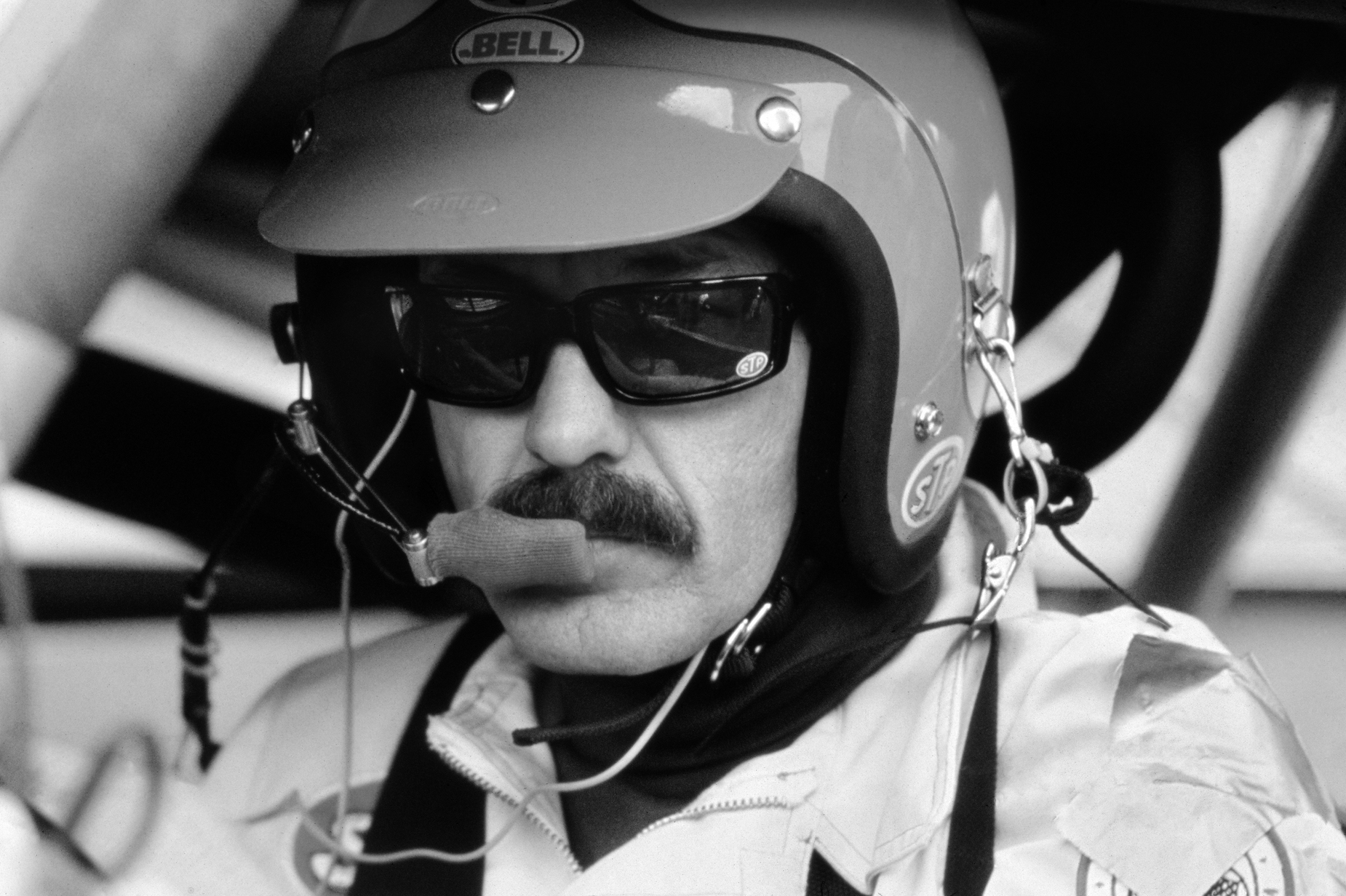 Richard Petty Refused a Specific Type of Profitable Sponsorships Due To a Personal Promise He Made His Mother
While Richard Petty made plenty of money in NASCAR, but never accepted a specific type of sponsorship due to a promise he made his mom.
Whether you like it or not, professional sports are, at the end of the day, a business. That's pretty apparent if you ever watch a NASCAR event; seemingly everything from the cars to the driver's gear is plastered with as many advertisements as possible. During his time on the racing scene, Richard Petty experienced that reality for longer than most.
While he had plenty of success in the world of NASCAR and earned plenty of money, Richard Petty refused to accept any sponsorships from one particular type of business. Although it cost him some cash in the long run, the motorsports legend couldn't break a promise that he made to his mother.
Richard Petty had plenty of success behind the wheel
In the world of sports, there have been plenty of ironic nicknames. Richard Petty's title of 'the King,' however, isn't one of those; it's well deserved.
As the son of a NASCAR driver, Petty eventually followed in his father's footsteps and climbed behind the wheel of a car. He made his professional debut shortly after turning 21 and, by the end of that campaign, earned NASCAR's Rookie of the Year title.
Barring a brief NASCAR boycott, Petty continued to make a name for himself; eventually, he grew into one of racing's biggest stars. Although results declined during the 1980s and 1990s, his resume continued to speak for itself.
As explained in the NASCAR Hall of Fame, Richard Petty "has racked up most wins (200), most poles (123), tied for most championships (seven), most wins in a season (27), most Daytona 500 wins (seven), most consecutive wins (10) and most starts (1,185)." He also more than three decades behind the wheel, which is an achievement in its own right.
NASCAR success also brought financial success
No matter the sport, big-name stars will simply earn more money than their peers. Richard Petty, it seems, was no exception to that norm.
While the King won plenty of races and inked endorsement deals during his time as a driver, his legendary standing has allowed him to keep bringing in the cash well into retirement. He's the main man at Richard Petty Motorsports—Forbes estimated the team's value at $28 million in February 2020—, has a "driving experience" company that lets average Joes experience stock car racing, and his own museum, among other business ventures.
At the end of the day, Petty's overall net worth reportedly clocks in at roughly $65 million.
Richard Petty never accepted an alcohol sponsorship, though
As any fan can confirm, beer and sports usually seem to go hand and hand. While as true in NASCAR as it is anywhere else, Richard Petty was an exception to the rule.
In a Car and Driver Q+A, Steven Cole Smith noted that Petty "promised [his] mother, before she died, that [he'd] never have an alcohol sponsor." The driver followed through on that pledge and, as you'd assume, left plenty of money from big-name breweries on the table over the years. The closest that Petty ever came to having an alcohol sponsor was Kasey Kahne's Budweiser car driving for RPM.
When asked about that, though, Petty had a pretty reasonable response ready to go. "When we merged with Gillett Evern­ham, that was already a setup deal," he explained. "I'm doing some commercials with Budweiser for 'Don't drink and drive.' My mother would be okay with that as long as I ain't sittin' there drinkin'."
Even without those sponsorships, though, Richard Petty still pretty well for himself. That success, combined with keeping his word to his mother, sounds like quite the win-win situation.