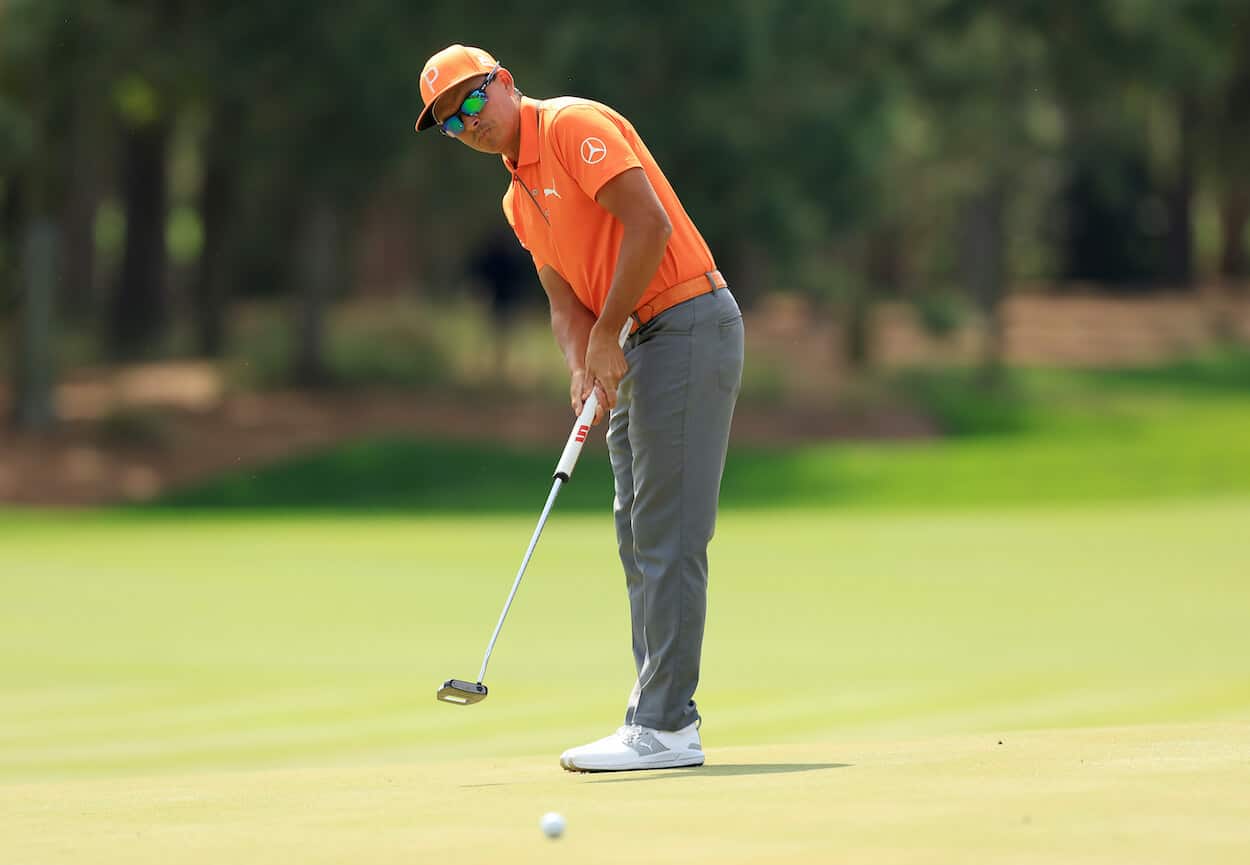 Rickie Fowler Can Still Qualify for the Masters for the First Time in 3 Years, but He Must Act Fast
Rickie Fowler needs a strong finish at the WGC-Match Play to qualify for The Masters.
Rickie Fowler hasn't teed it up at Augusta National Golf Club in three years. The five-time PGA Tour winner missed the Masters in 2021 and 2022 after dropping to as low as 185th in the Official World Golf Ranking, but he's slowly climbed back into a position to punch his ticket to Augusta this year.
So, what does Fowler have to do in the next couple of weeks to ensure his 2023 Masters invite comes in the mail?
Rickie Fowler has missed the last two Masters tournaments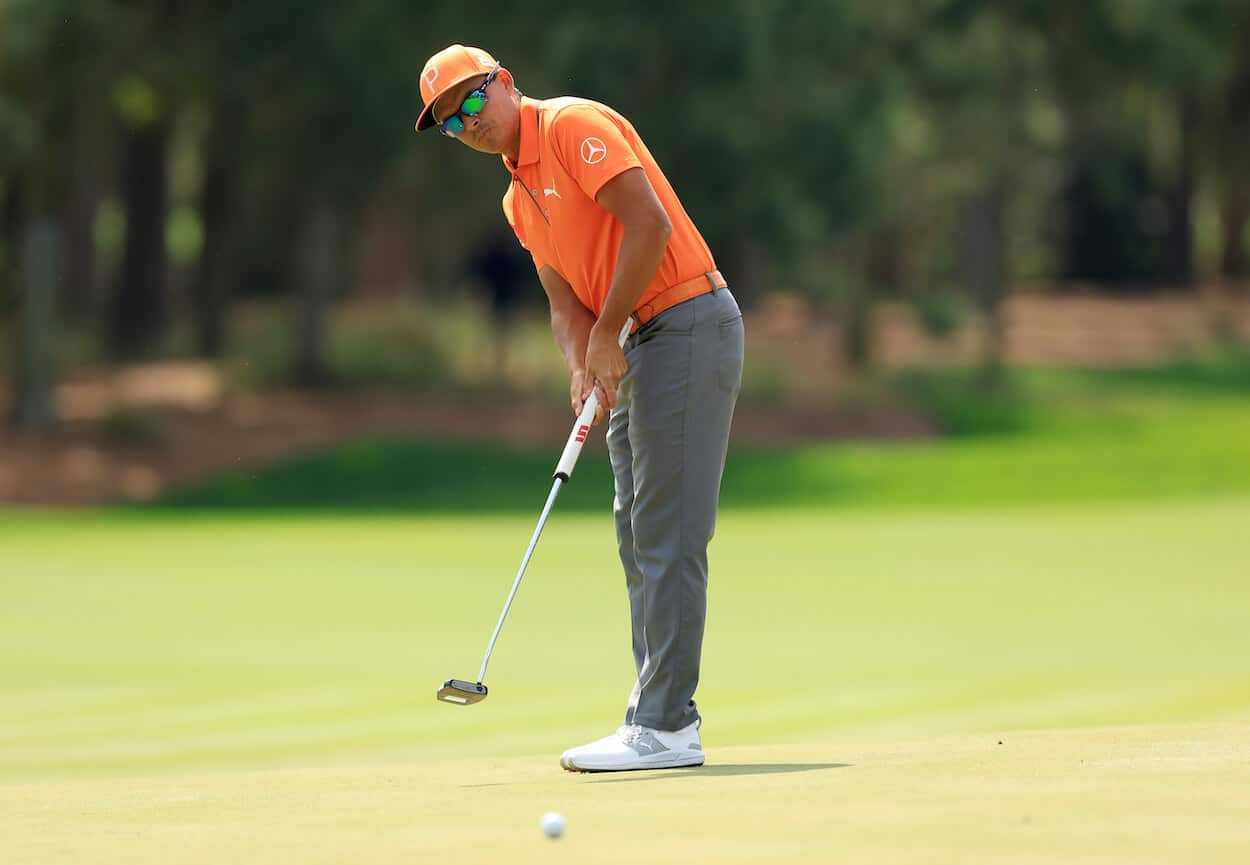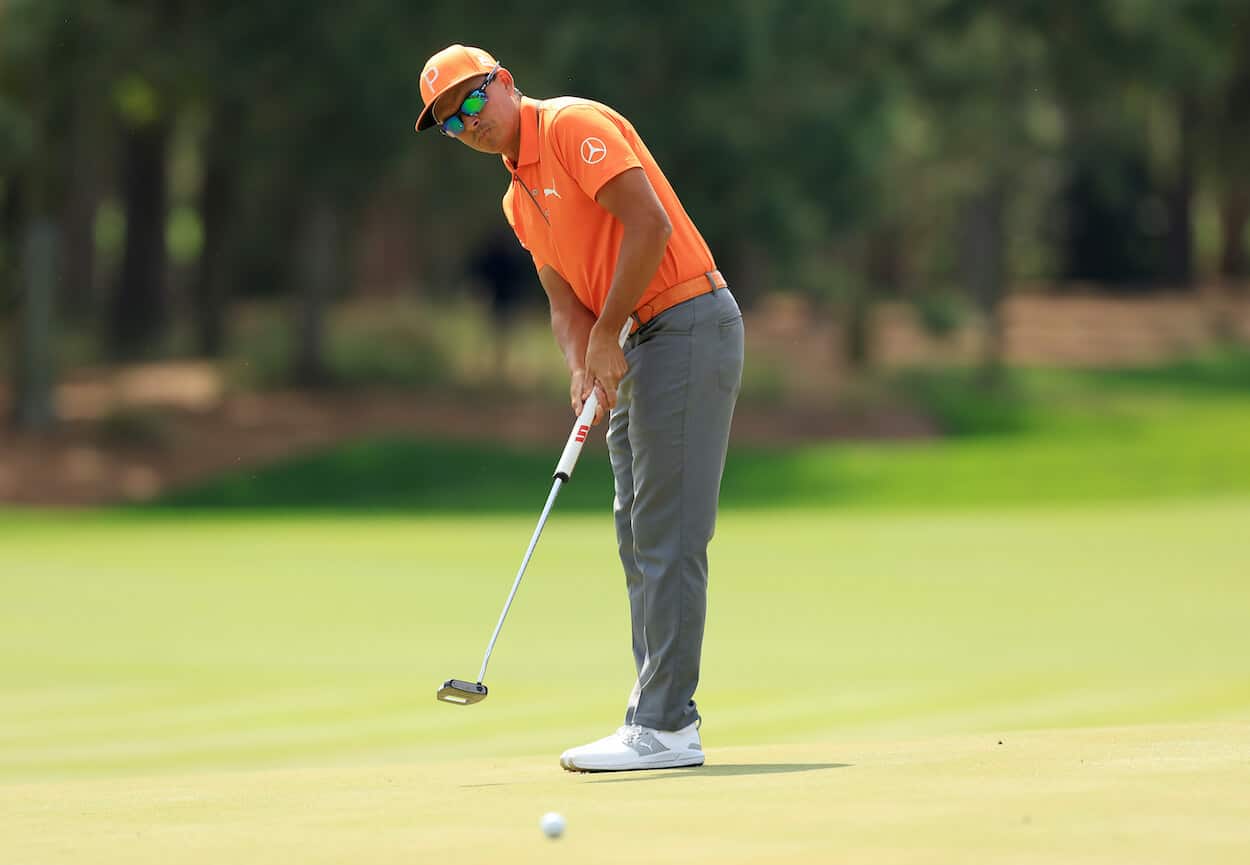 Fowler was a top-five golfer in the world just a few years ago. In 2014, he finished fifth or better in all four major championships, making him only the third player since 2005 to accomplish that feat in a single season.
The strong major finishes and PGA Tour victories kept coming for Fowler in the following years, but his game started to fall apart in 2020. By 2021, the fan-favorite slipped beyond the top 100 in the OWGR for the first time since 2010. In 2022, he fell to 185th. Because of his slid down the OWGR, Fowler was unable to qualify for the Masters in both 2021 and 2022.
Fowler fired his caddie, Joe Skovron, and reunited with swing coach Butch Harman after the 2021-22 season, and he's been playing well ever since. In 10 starts this season, the 34-year-old has recorded six top-25 finishes and three top-10s. After his T13 finish at the Players Championship, he climbed from 71st to 59th in the OWGR.
With just two PGA Tour events remaining before the 2023 Masters, Fowler is now inching closer to making it back to Augusta National Golf Club.
Rickie Fowler is inching closer to his first Masters appearance in three years
Fowler badly wants to make his way back to Augusta National this year. It's his favorite tournament to play on the PGA Tour, and it's killed him to watch from home two years in a row.
Well, Fowler's goal of teeing it up in the Masters this year isn't quite dead yet. He'll be in Austin, Texas this week for the WGC-Dell Technologies Match Play, and he'll punch his ticket to Augusta with a strong finish that vaults him inside the top 50 in the OWGR. If he can't accomplish that, he'll need to win the Valero Texas Open the following week.
There will be plenty of pressure on Fowler to perform this week, but it's nothing he hasn't faced before. All golf fans should be pulling for the stylish veteran to make his way back to the Masters this year.