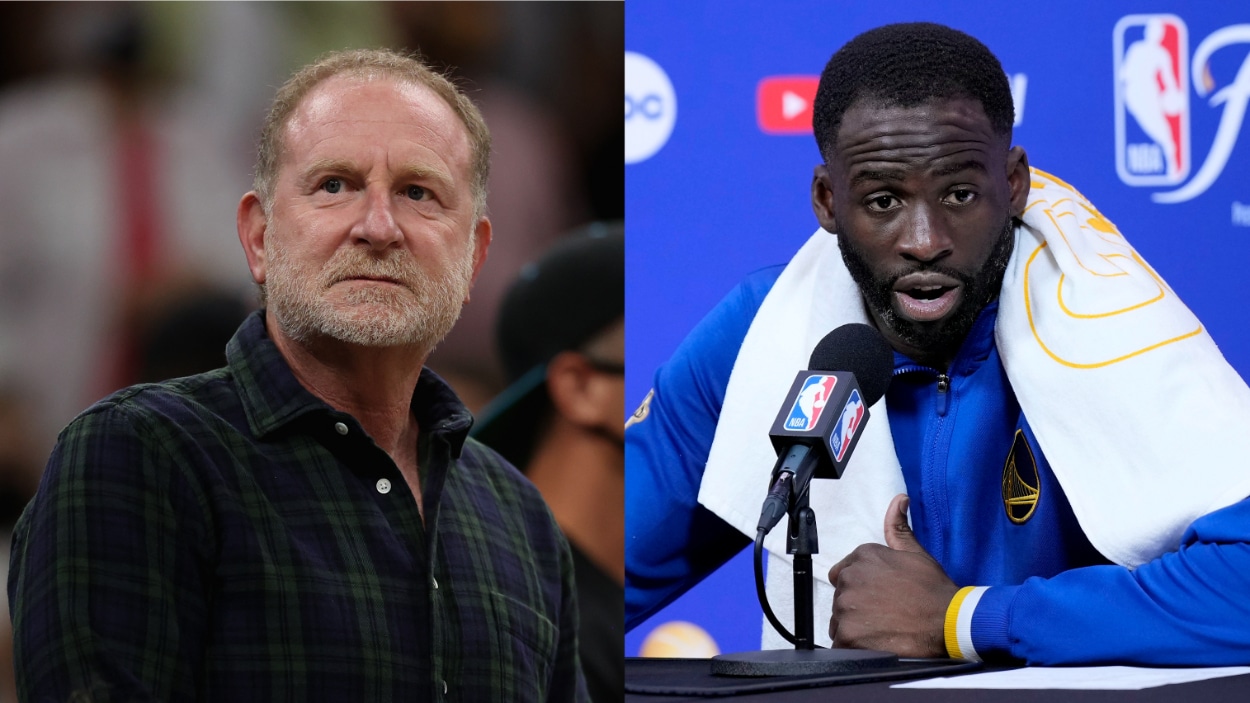 Brian Windhorst Explains How Draymond Green's 'High-Level Chess' Got Robert Sarver to Sell Suns
Draymond Green made a compelling call on his podcast and it ultimately helped pressure Robert Sarver to sell the Suns.
Following an independent investigation that found Phoenix Suns Governor Robert Sarver repeatedly used the N-word, demonstrated "inequitable conduct toward female employees," and made "sex-related" and inappropriate comments toward employees about their appearances, NBA Commissioner Adam Silver slapped Sarver with a one-year suspension and a $10 million fine.
That punishment wasn't good enough for many prominent NBA players, including the Suns Chris Paul and the Los Angeles Lakers LeBron James. However, NBA insider Brian Windhorst credits the Golden State Warriors Draymond Green for playing "high-level chess" on his podcast. The star player truly backed Sarver and the other governors into a corner and forced him to sell his team, which he announced his intention to do a week after his suspension came down.
Draymond Green backed the NBA into a corner on his podcast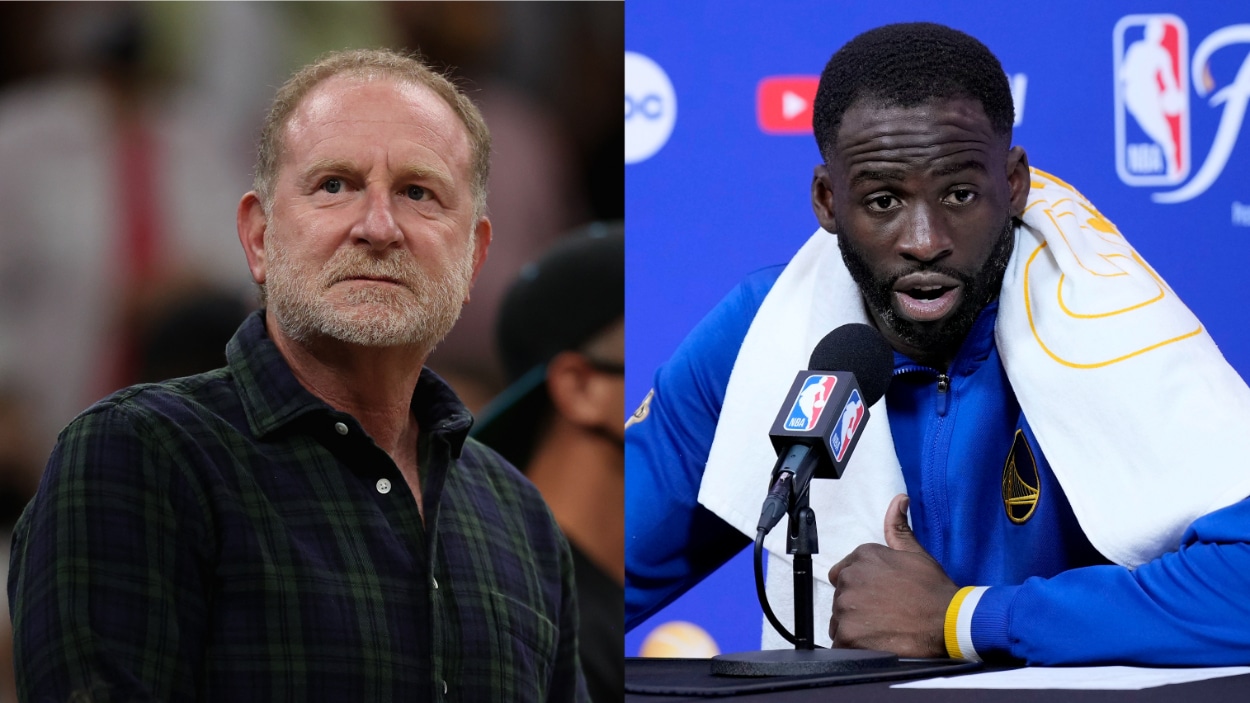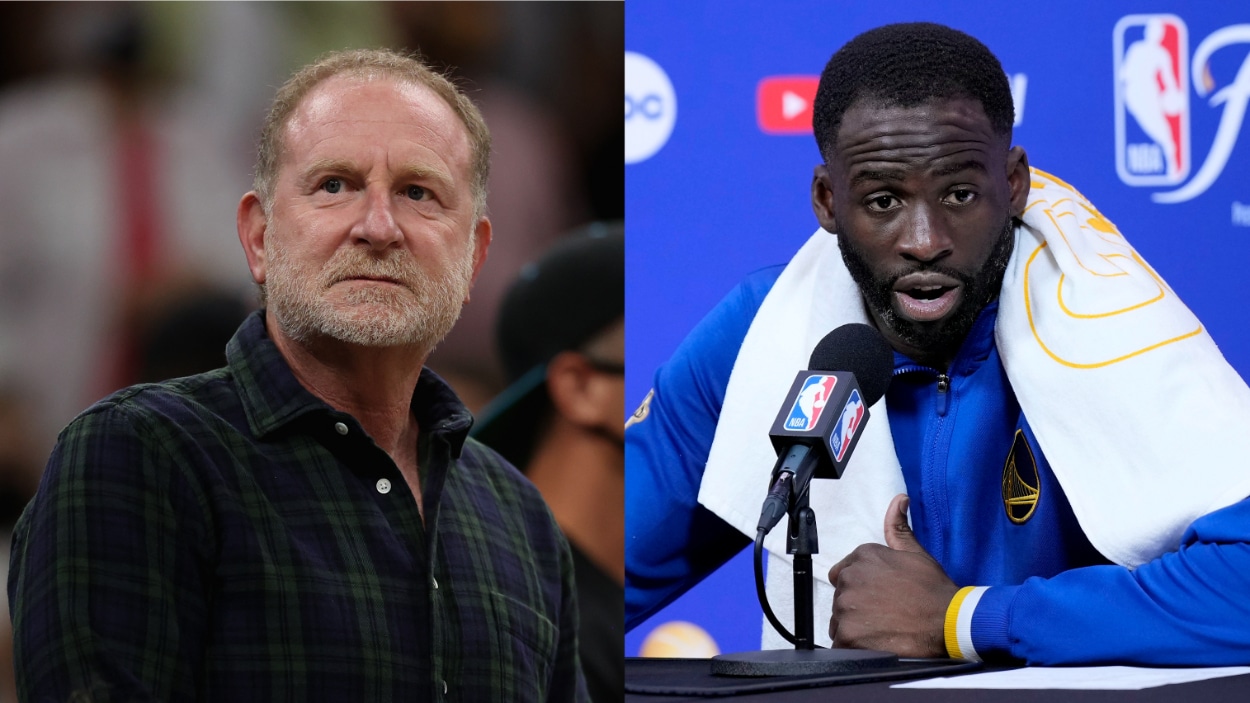 After the report on Robert Sarver came out, Adam Silver did what he could with the suspension, but it was little more than a slap on the wrist in light of such serious charges. However, without the other 29 NBA governors voting to force Sarver out, there wasn't a ton Silver could do.
That's when some of the leading NBA players stepped up and spoke out about the situation.
James tweeted that "Read through the Sarver stories a few times now. I gotta be honest…Our league definitely got this wrong." And the Suns' biggest star, Chris Paul, tweeted that "the sanctions fell short in truly addressing what we can all agree was atrocious behavior."
However, Draymond Green took it a step further. On his podcast, The Draymond Green Show, the four-time NBA champ called out the NBA for 
its weak Sarver punishment. Additionally, he called for the league's governors to hold a vote that would force Sarver to sell his team.
It was this call, specifically, that NBA insider Brian Windhorst thought was brilliant. On his podcast, Brian Windhorst & The Hoop Collective, the ESPN reporter explained why Green's comments were so intelligent and impactful:
Draymond's usage of his podcast here was high-level chess. We know Draymond is a very smart individual. But Draymond's usage of his podcast to get that message across, and what he was asking for, and the way he presented it, was a masterpiece. And what he wanted was he wanted the owners to vote. Because there is a process which you can remove an owner at it requires a [3/4] vote. … And he was like, 'are you with us or against us? Show us.'

Brian Windhorst on Draymond Green
Windhorst, along with Ramona Shelburne and Marcus J. Spears, discussed how even a private vote would eventually get out, and the governors would be held accountable by the players, the public, the media, and the business community for their votes.
A vote of allowing Robert Sarver to keep the team would be a vote supporting racist, sexist, and misogynistic language and actions in the workplace. A vote forcing Sarver to sell would be a vote that created a precedent that could eventually lead to the governors forcing that person to sell their team.  
Seeing a no-win situation in front of them after Green called for a governors' vote, there is a good chance that several owners got to Sarver behind the scenes and strongly suggested he voluntarily sell his team.
It was a power move by Draymond Green and one that went beyond a simple tweet. But Green forcing the NBA, and its governors, into a corner was an ingenious strategy and a show of strength from Green's beloved "new media."
Like Sportscasting on Facebook. Follow us on Twitter @sportscasting19 and subscribe to our YouTube channel.