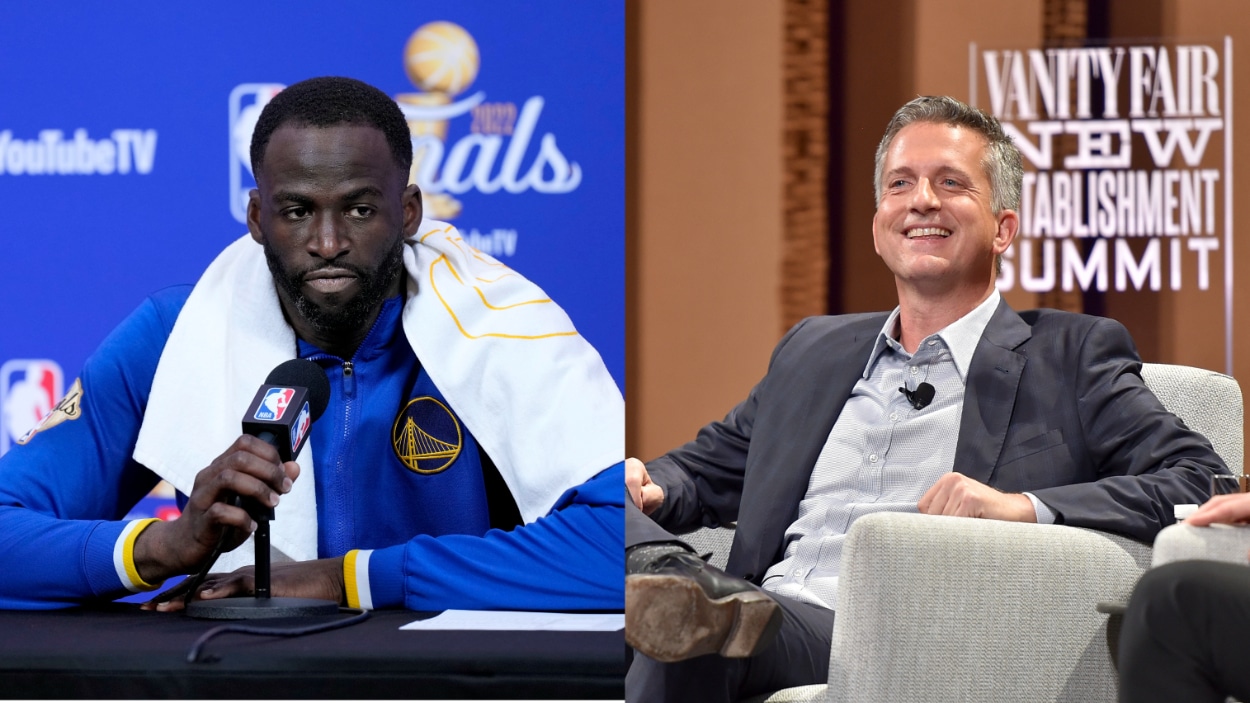 Bill Simmons Hilariously Roasts Draymond Green: 'Sherriff Draymond Green Might Come In, In the New Media Police Car'
Bill Simmons started speculating on Kevin Durant's thinking during his trade request saga but stopped himself to take a shot at Draymond Green.
Draymond Green just won his fourth NBA championship with the Golden State Warriors. However, sometimes it seems like he's more concerned with the media and his podcast hosting duties than basketball. The forward has made headlines of late, disparaging the old media and touting the future of "new media," which he sees as only former players discussing professional sports.
Longtime NBA pundit Bill Simmons, of The Ringer, recently discussed Green's former teammate, Kevin Durant, on his podcast. When Simmons started discussing Durant's state of mind, he quickly caught himself and trolled Green for his new media whining.
Bill Simmons joked about Draymond Green's new media opinions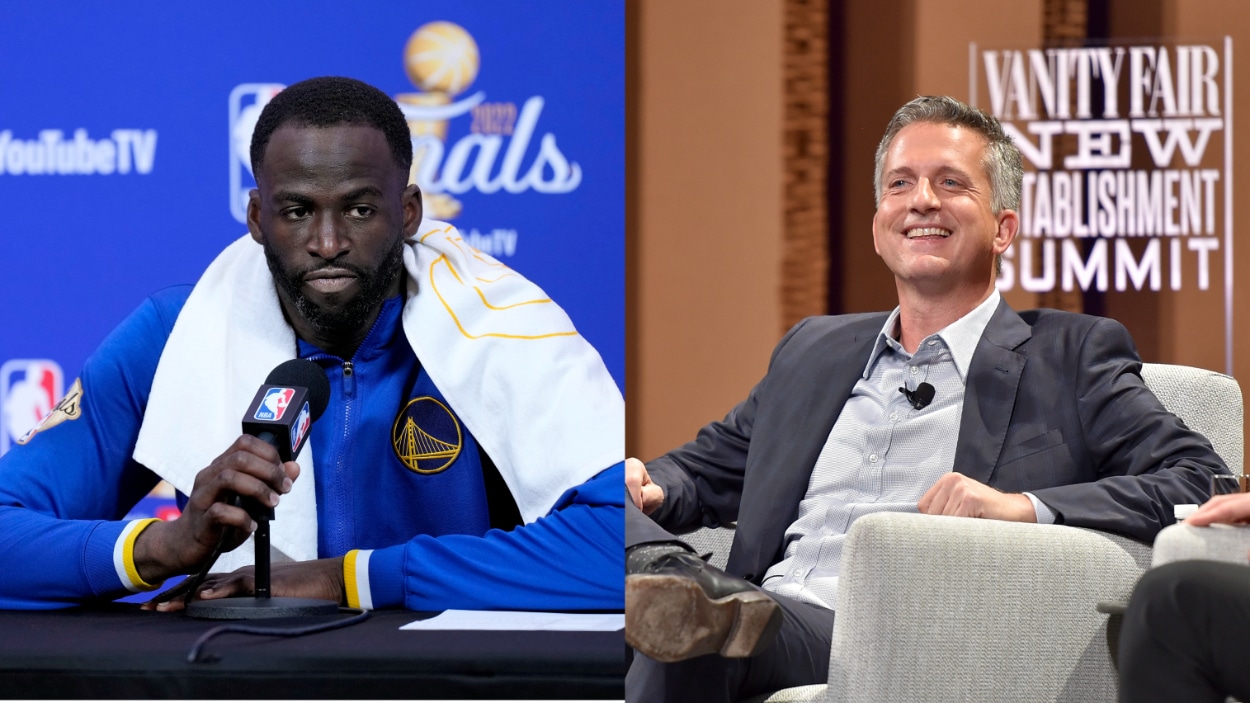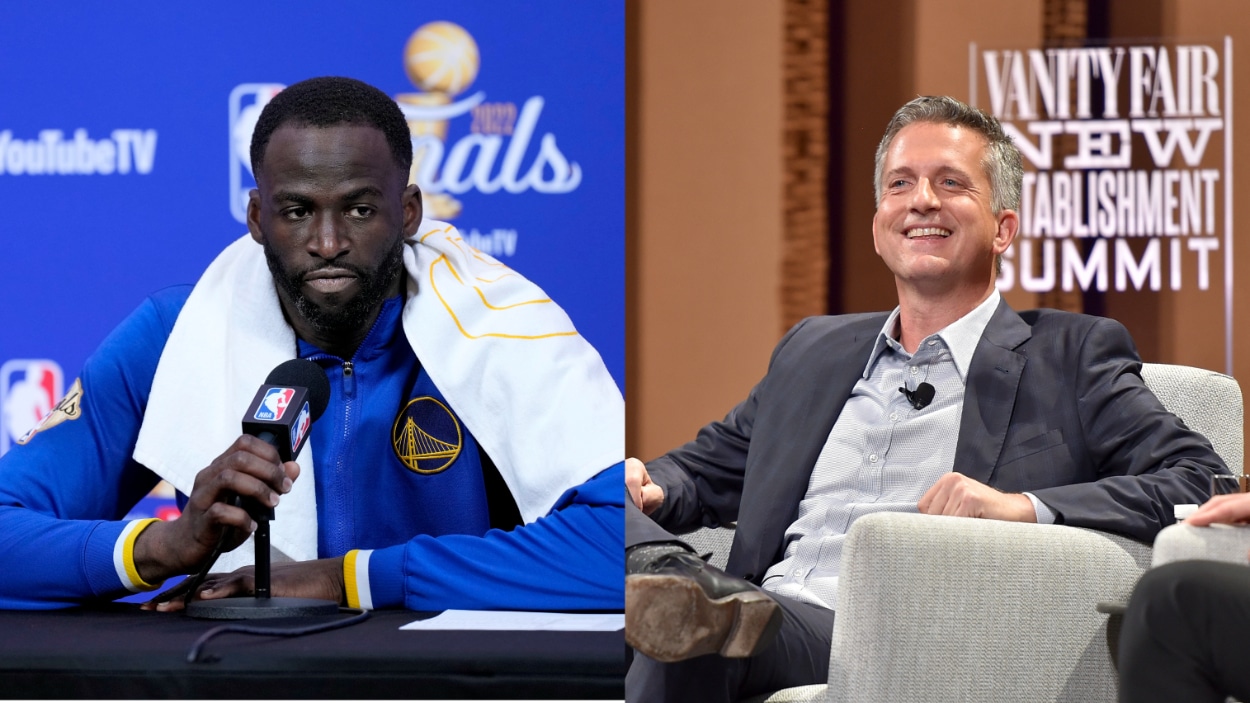 Draymond Green has talked up the new media — former players discussing sports directly without analysts, journalists, or talking heads — a lot in recent months. He's taken plenty of old media to task for sharing their opinions.
The latest example of this was criticizing SportsCenter anchor Zubin Mehenti for calling Kevin Durant "emotional."
"Just watched the anchor on Sportscenter with Nick Fredell (sic) discuss KD wanting a trade, and called him emotional…," the Golden State Warriors player tweeted. "Who are you to call someone emotional? What makes you comfortable? Talk BASKETBALL! Computers got y'all overly comfortable."
A few days later, the topic on the Bill Simmons Podcast was also KD's trade request. Simmons shared a comment Goran Dragic made about playing with Durant and Kyrie Irving. The point guard said, "it wasn't about the team, it was more about individual performances," playing with them.
The NBA historian then speculated, "that's the part with KD that I don't think he totally sees." That's when Simmons caught himself and took a sarcastic shot at Green, saying:
I don't want to talk about the psychology of players too much because Sherriff Draymond Green might come in, in the new media police car. … 'Here's a guy that didn't play basketball talking about —. 'Well, that's unfortunately my job. Sorry Sherriff Draymond

Bill Simmons on Draymond Green
Simmons' co-host, Joe House, got a good chuckle out of that. But Simmons was — at least partly — making a serious point.
Yes, fans care about what players have to say and even their opinions on some things. That said, what many fans care about more is reading and listening to sports experts who can share facts and opinions, and speculation. They want to partake in a sports conversation like they would with a friend in a bar.
That's not something new media millionaire ex-athletes can necessarily do.
Like Sportscasting on Facebook and subscribe to our YouTube channel.